Air streamline: Jet fliers getting improved system to go No. 1 in cockpit
by
Jennifer H. Svan
Stars and Stripes
December 3, 2021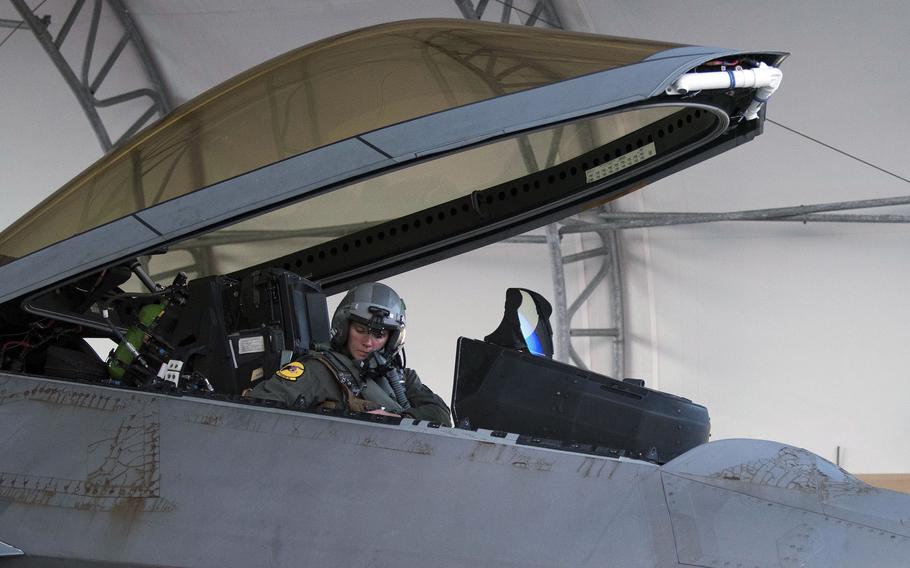 Air Force pilots, especially female ones, should soon have an easier and safer way to answer the call of nature in flight during long missions.
The service plans to provide an improved in-flight bladder relief device to pilots by the spring, it announced this week.
The Omni third-generation Skydrate will be available for men and women, but the urine-collecting apparatus is especially geared toward female fighter pilots, an Air Force statement this week said.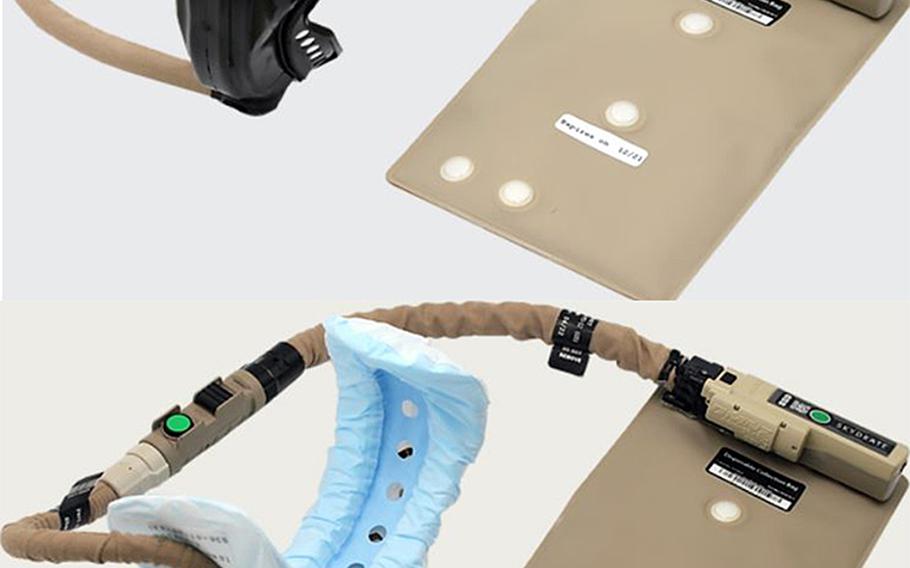 "A pilot should be focused on taking the fight to the enemy, not on whether their bladder relief device is going to work or be comfortable to use," Maj. Nikki Yogi, an F-35A Lightning II pilot who participated in company tests of the device, said in an Air Force statement.
The Air Force has long sought a safe way for female pilots to relieve themselves while flying sorties that can last up to 16 hours. Female air crews often deprive themselves of liquid to avoid having to urinate in flight, a practice called tactical dehydration.
It can lead to reduced endurance and G-force tolerance, the Air Force said.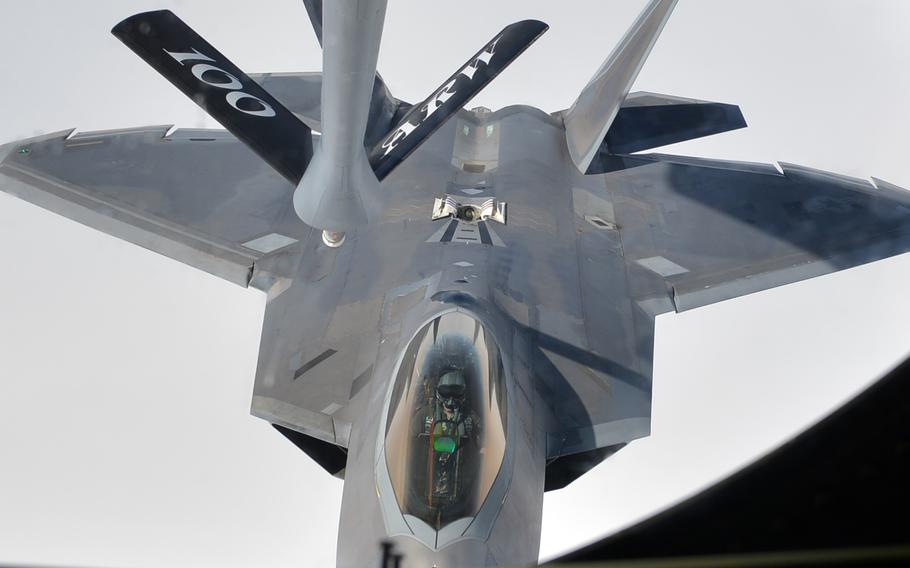 One option that has been a go-to in fighter cockpits is the "piddle pack," a sponge stuffed into a plastic bag or other container. Women have used it, but not easily.
The latest version of the Omni hands-free device has a larger collection bag, varied hose lengths and improved flow rates, among other features. For women, it provides more pad sizes to account for anatomical differences, according to the Air Force.
The batteries last for 16 hours or 12 full 60-second bladder relief cycles, Omni Defense Technologies says on its website.
Last year, the service began accepting industry proposals for such devices in response to its Sky High Relief Challenge.
Air Combat Command worked with Air Force Materiel Command and other units to develop and test Skydrate within a year, the service said.
The device was tested by 30 female air crew members at the Omni facility, and nine pilots at three installations participated in flight testing.
The Air Force is reviewing other proposals as well. The alternatives include devices with new pumps and innovative human interfaces, the service said.
---
---
---
---