Air Force special operations general visits Japan to gain insight on seaplanes
by
Jonathan Snyder
Stars and Stripes
November 10, 2021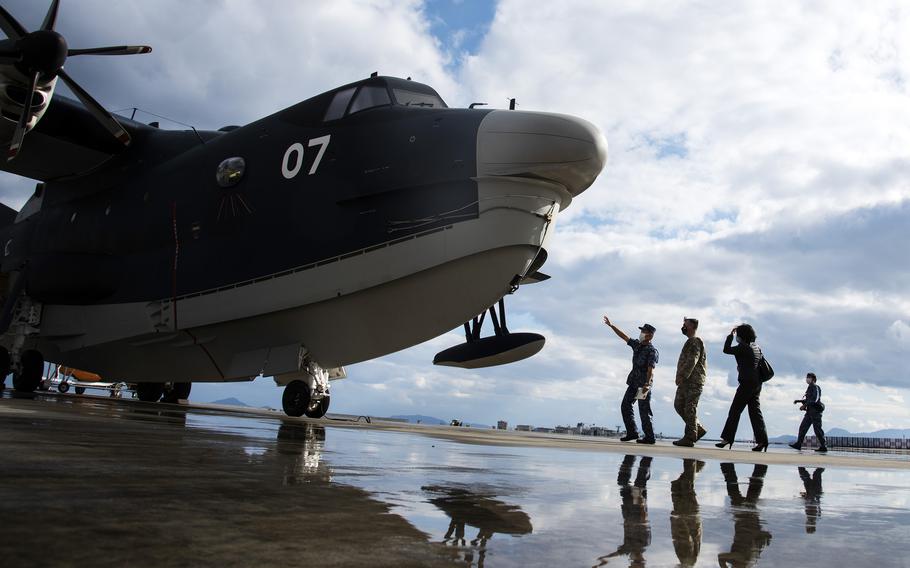 MARINE CORPS AIR STATION IWAKUNI, Japan – The deputy commander of Air Force Special Operations Command made a quick trip to this base near Hiroshima on Tuesday to learn more about Japan's ShinMaywa US-2 seaplane, a version of which the Air Force is also developing.
"The US-2 seaplane is definitely of interest to Air Force Special Operations," Maj. Gen. Eric Hill told Stars and Stripes on Tuesday. "We've been working a number of issues to try and think about how we get to runway independence."
"If you think about the area here, the South China Sea for instance, if we can turn that into a landing zone for special operation forces, there might be a lot of opportunity there," Hill said.
The Air Force, like its sister services, is developing a doctrine to help it counter a rising challenge in the region from China. Runway independence means an aircraft does not require an established runway; in this case a body of water allows a pilot to put an aircraft down almost anywhere.
The Air Force version of a seaplane, in the development stage, is a modified MC130-J Commando II, the special operations version of the venerable Super Hercules airlifter, Hill said.
Hill visited the Japan Maritime Self-Defense Force's Fleet Air Wing 31 to give the US-2 a look.
Special Operations Command partnered with the Air Force Research Laboratory to design a seaplane based on the MC-130J.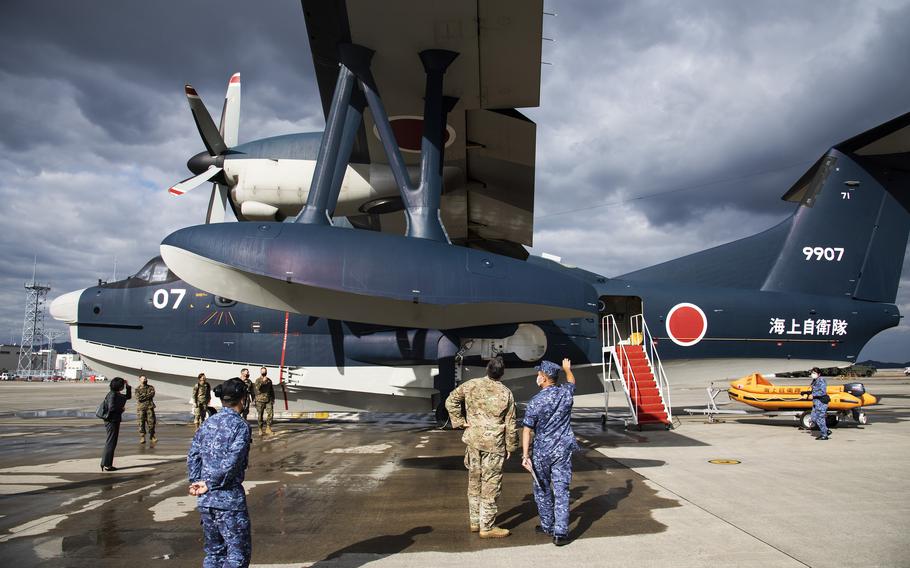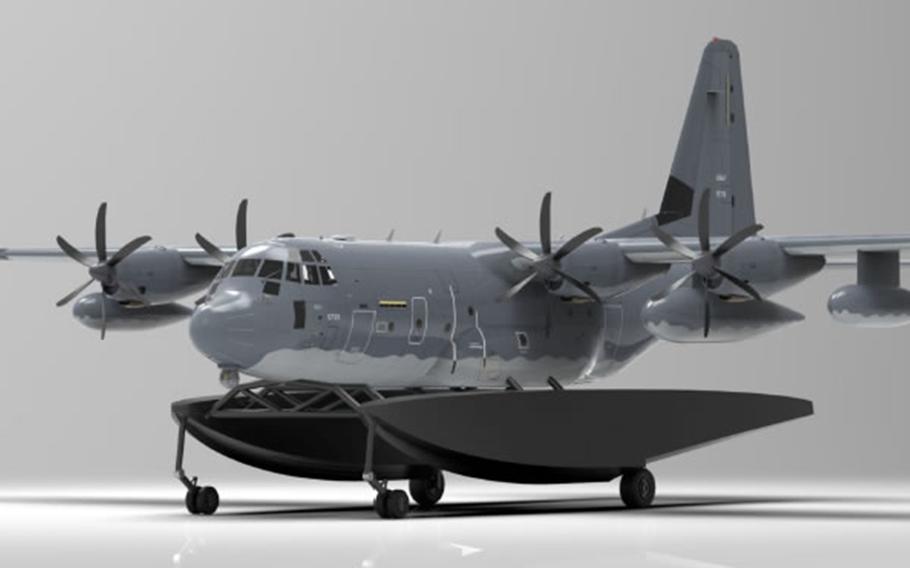 The command and its private sector partners are using virtual reality to test amphibious prototypes created by digital design, according to the Air Force.
The command plans to produce a demonstration model of the amphibious Super Hercules before the end of 2022, Hill said in September at the Air Force Association convention, according to DefenseNews.com.
"We are starting into development of that aircraft, so we think partnering with our allies here and learning from them, seeing that they're on their second variant of a seaplane," Hill said Tuesday, "and I think there is a lot of education we can share back and forth."
The Japanese use the US-2 for search and rescue, airlift missions and reconnaissance for identifying hostile ships and anti-submarine warfare. It took eight years to develop and incorporates spray suppressors and spray strips that prevent damage to the airframe on water landings. Also, because it can cruise at extremely low speeds, the US-2 can take off and land on waves up to 9 feet high, according to ShinMaywa Industries.
"I think we are a little early to tell the direction we may go with this, whether we procure and finish developing our own capability or whether we look at something that is already in play," Hill said. "Or we might do some combination of both in the future."
Runway independence is something the Air Force is looking at as it focuses on employing its agile combat employment doctrine in the Pacific region. This doctrine includes launching, recovering and maintaining aircraft from multiple dispersed forward operating locations in concert with allies and partners.
"The partnership here is really strong, there is a willingness military-to-military level – to work together on very complex problems that are presented here in this region by a number of competitors both for the Japanese and for the U.S.," Hill said. "I think that this strong partnership that we have will create momentum for the future to get after a number of capabilities to ensure defense as well as the ability to operate in this vast ocean."
---
---
---