Two airmen killed in head-on collision in Colorado
by
Rose L. Thayer
Stars and Stripes
November 2, 2021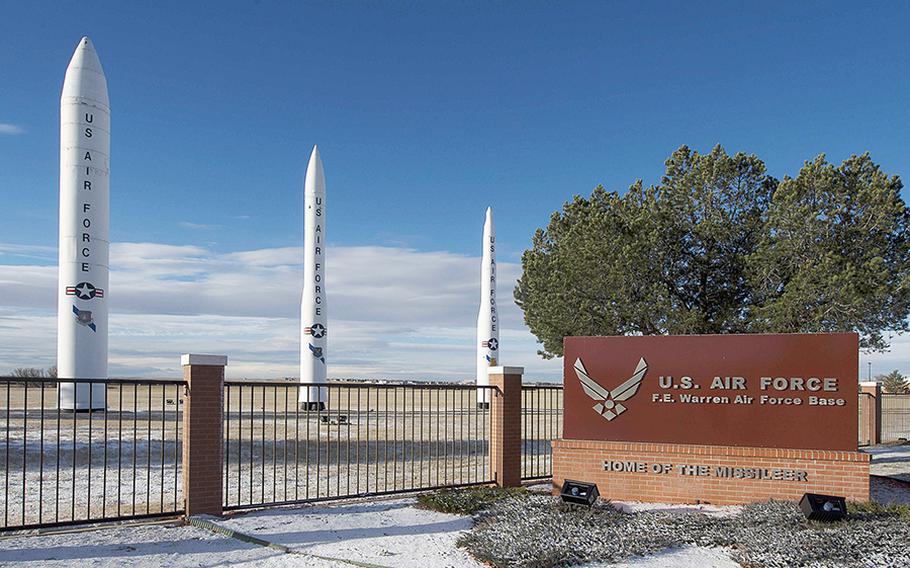 Two female airmen stationed in Wyoming died early Saturday morning on a northern Colorado highway when their car was hit head-on by another vehicle that crossed into their lane, according to Air Force officials and law enforcement.
Senior Airman Yasmin Evans, 22, and Senior Airman Taylor Ashley, 24, were assigned to F.E. Warren Air Force Base near Cheyenne, which is about 15 miles from the Wyoming border with Colorado. The accident occurred along Highway 85 about 3 miles into Colorado's Weld County, according to Colorado State Patrol.
"This is a horrible loss that impacts many members of our team," said Col. Catherine Barrington, commander of the 90th Missile Wing at Warren Air Force Base. "As a wing, we will focus on mourning, remembering our friends and healing with our teammates."
Evans was assigned to 790th Missile Security Forces Squadron and Ashley to the 90th Missile Security Operations Squadron, according to the base.
Two 30-year-old men also died in the accident, according to the state patrol. All four people were wearing their seatbelts and speed is not being considered as a factor, according to Trooper Josh Lewis, a spokesman for the Colorado State Patrol. The two men have not been identified, pending next-of-kin notification, he said.
Evans was driving north on Highway 85 in a 2018 Honda Accord with Ashley in the passenger seat at about 2:30 a.m. when a southbound Jeep Cherokee crossed into the lane and hit the Honda.
The driver of the Jeep is being investigated for driving under the influence, Lewis said.
---
---
---