Russia scrambles fighters to intercept US planes over Black Sea
Stars and Stripes
October 20, 2021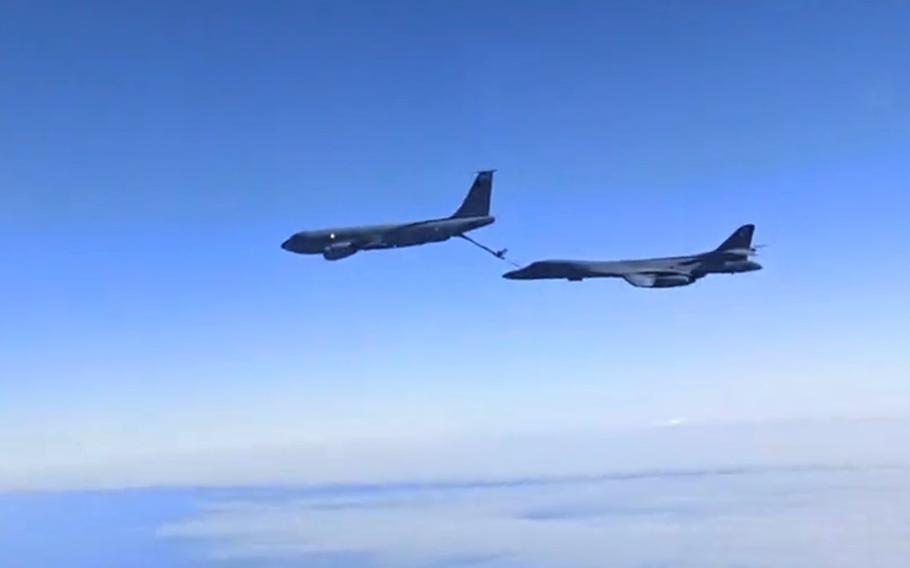 A pair of Russian fighter jets intercepted four U.S. military planes in international airspace over the Black Sea, the Kremlin said Wednesday.
Two U.S. B-1 bombers and two KC-135 tanker refueling planes were intercepted Tuesday, Russian officials said.
The Russian Defense Ministry said the two Su-30 fighters had been scrambled to "prevent a violation of Russia's state border."
The encounter, which appears to have occurred without incident, happened amid NATO's annual deterrence exercise Steadfast Noon, taking place this week all across southern Europe.
Aircraft from 14 NATO countries, including the U.S., are taking part in the drill. The U.S. B-1B Lancers operating in the Black Sea are from Dyess Air Force Base in Texas and have been carrying out missions across Europe as part of a bomber task force rotation. The U.S. military regularly flies in international airspace over the Black Sea, and encounters with Russian aircraft have become commonplace. While most intercepts occur without incident, the U.S. has cited instances in recent years of Russian planes flying too close to American aircraft or buzzing Navy ships on patrol.
The Black Sea has been a focal point this week for the Pentagon. Defense Secretary Lloyd Austin is touring the region, making stops in Georgia, Ukraine and Romania.
On Thursday, Austin will attend a NATO defense ministers meeting at alliance headquarters in Brussels.
---
---
---