Changes in Air Force promotion scoring give credit for experience
by
Kyle Alvarez
Stars and Stripes
October 13, 2021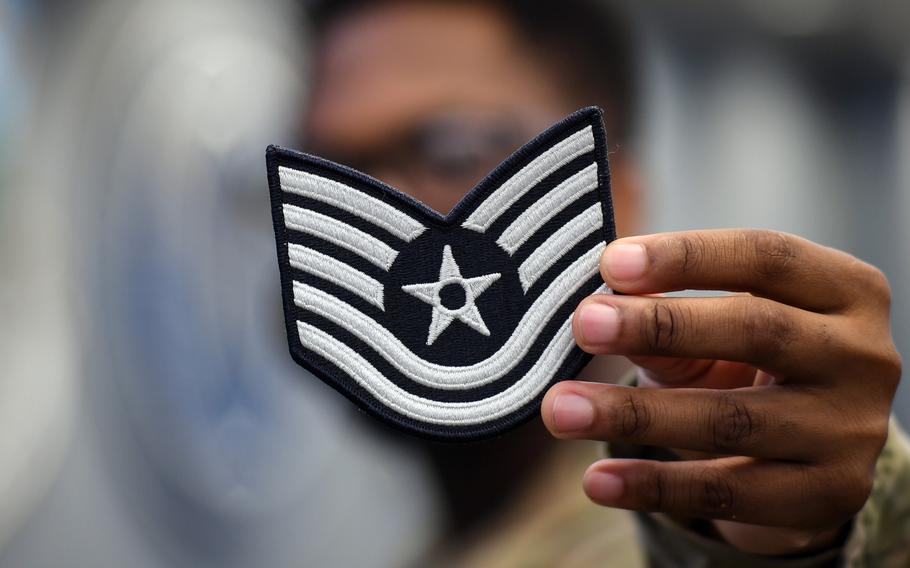 The Air Force is changing its enlisted promotion points system to better value experience and performance over time, the service said in a statement.
The Promotion Recommendation Score will still place more emphasis on the most recent evaluation, but it will also grant bonus points for airmen who have consistently performed well in previous years.
"Our Air Force values the experience that our airmen bring with them," Chief Master Sgt. of the Air Force JoAnne Bass said. The new scoring system "is a step in the right direction to ensuring we recognize that experience, along with sustained superior performance."
Under the existing system, airmen who received the highest promotion statement, Promote Now, and were in the first year of promotion eligibility would receive the maximum score of 250 points.
But if they were passed over and received a Promote Now for a second year, they received fewer points for the same level of work.
The new system makes airmen eligible for the same maximum number of base points in successive years in grade. It also grants up to 20 bonus points in the second year of promotion eligibility and up to 15 points in the following year, depending on the rating, the statement said.
Additionally, those given the Not Ready Now recommendation will no longer receive promotion points, and the Do Not Promote recommendation will be eliminated.
These changes will affect senior airmen and staff sergeants who are promotion-eligible beginning with the 22E6 promotion cycle, which begins in February and March.