Holloman Air Force Base Main Gate closed following vehicle crash
by
Nicole Maxwell
Alamogordo Daily News
August 19, 2021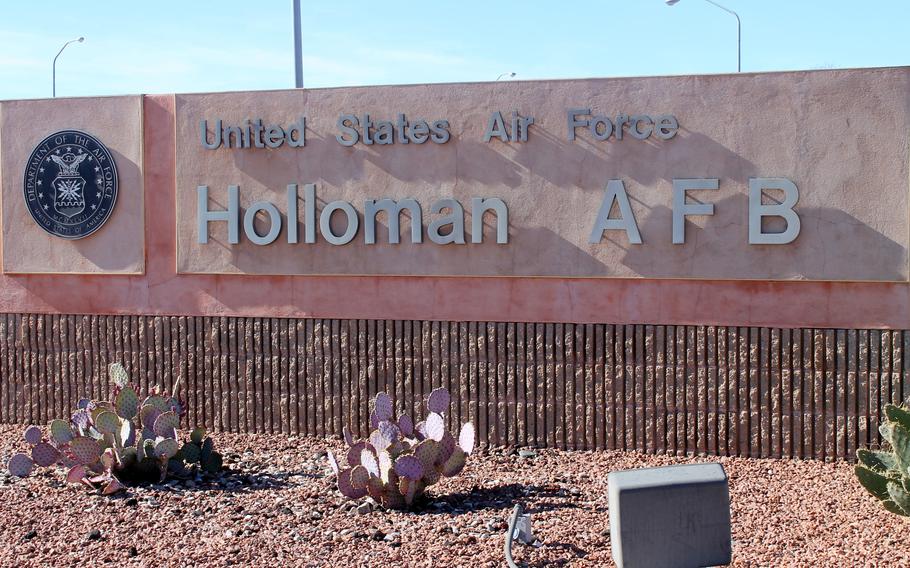 ALAMOGORDO, N.M. (Tribune News Service) — The Main Gate at Holloman Air Force Base was closed Aug. 19 due to ongoing Holloman AFB Security Forces and local law enforcement presence following a vehicle crash.
Traffic was routed to the West Gate and La Luz Gate so that Holloman Air Force Base personnel could access the base.
Several people crashed their vehicle when they tried to force their way through the Holloman Air Force Base Main Gate Wednesday night, a Holloman Air Force Base Facebook post states.
"The capabilities of our personnel and resources ensured there is no further threat to the safety and security of Team Holloman," the post states.
The Welcome Center operated normally early morning Aug. 19.
The West Gate was open 24 hours a day while the Main Gate was closed and La Luz Gate was open to incoming and outgoing traffic from 6 a.m. until 8:30 a.m. and to outgoing traffic only from 3:30 p.m. until 5:30 p.m.
©2021 www.alamogordonews.com.
Visit alamogordonews.com.
Distributed by Tribune Content Agency, LLC.