Maintenance error led to F-22 crash last year, Air Force says
Stars and Stripes
August 2, 2021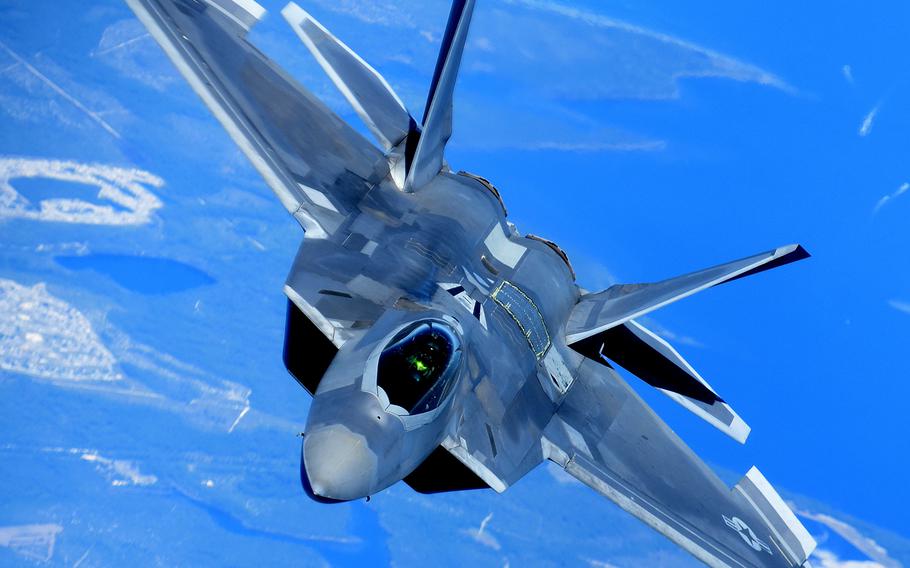 An error during routine maintenance caused a $201 million F-22 Raptor to crash last year at Eglin Air Force Base in Florida, media reports said following a brief service statement.
The May 15, 2020, crash was caused by "a maintenance error made after the aircraft was washed, which impacted control inputs transmitted to the aircraft," the Northwest Florida Daily News reported last week, citing an emailed statement from the Air Combat Command.
The pilot, assigned to the 43rd Fighter Squadron, 325th Fighter Wing, ejected and sustained only minor injuries, but the aircraft was destroyed, said the command, which is in charge of training, equipping and maintaining units for rapid deployment abroad.
The Air Force requires that an investigative board be convened following Class A mishaps, which are accidents that cause loss of life or more than $2.5 million in damage. But that requirement can be waived by authorities. 
Operational concerns led the ACC to forgo an AIB report, which would have detailed how the crash occurred and outlined what investigators determined had caused it, Air Force Magazine reported.
The requirement for an AIB was waived by the deputy commander of the ACC, the magazine said, citing a command spokesperson.
The few details that were released said the issues that led to the crash arose shortly after takeoff, when the pilot noticed a Flight Control System advisory.
He continued with takeoff, but "shortly after the aircraft became airborne, the pilot began having trouble controlling the aircraft and declared an emergency," said the short description of the accident, reported by Air Force Magazine.
"While a recovery plan was being coordinated, the pilot continued to have issues with the aircraft and ejected," it said.
AIBs are conducted after most Class A mishaps, Air Force Magazine said. No reasons were given for not convening an AIB after the F-22 mishap, and the ACC did not immediately reply to a request for comment from Stars and Stripes.
The results of an AIB must be released publicly, although commands can also waive that requirement. Information gathered by the two types of probe conducted into the Eglin accident — a safety investigation board and a commander directed investigation — do not have to be released to the public.