Kirtland Air Force Base fuel spill cleanup reaches milestone
by
Ryan Boetel
Albuquerque Journal
July 26, 2021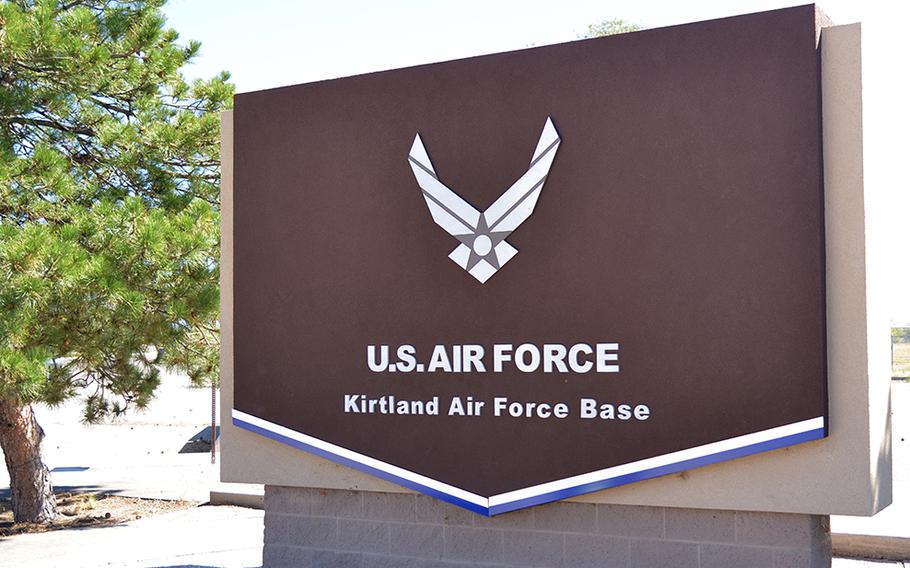 ALBUQUERQUE, N.M. (Tribune News Service) — State Environment Department officials said after spending more than $100 million and treating more than 1 billion gallons of contaminated groundwater, the end of a massive Air Force project to clean up a historic jet fuel leak on Kirtland Air Force Base may be in sight.
Several Environment Department officials attended an open house event at the Bulk Fuels Facility Groundwater Treatment System on KAFB Thursday night, where they said the Air Force can move to the next phase of the project.
"This facility has been hugely successful, we've pulled the plume back to Ridgecrest Drive. It's done a great job of cleaning up the contamination," said Stephanie Stringer, the deputy cabinet secretary of operations at the Environment Department.
Stringer said she couldn't speak to when all the work to clean up the leak might be completed. But she said the next phase of the project does mark a significant milestone, as it allows the Air Force to start coming up with a plan for bringing the project to a close.
Stringer said before the state signs off on a final remedy, a report on several possible solutions will be published and there will be a public comment period.
The Air Force's cleanup effort is being regulated by the state Environment Department under the Resource Conservation and Recovery Act, the law that creates the framework for the proper management of hazardous waste.
The Air Force discovered a decades-old leak in an aviation fuel pipeline on base in 1999, and reported it to the state. Kathryn Lynnes, the Air Force's senior advisor on the cleanup project, said a pipe within the fuel supply line broke, and it leaked fuel at a certain place in the resupply chain.
The leak went undetected for years. Lynnes said the Air Force can't say for certain when the leak started, or exactly how much fuel was released into the ground.
Jet fuel until the mid-1970s contained ethylene dibromide, or EDB, which seeped into groundwater and a plume of EDB spread off-base to the north, threatening public drinking water supplies. Exposure to EDB can cause several negative health effects.
The Environment Department's Hazardous Waste Bureau started regulating the cleanup effort in 2010, according to the agency's website.
Lynnes said that the Air Force has spent about $125 million on the effort and treated 1.16 billion gallons of water, which is pumped out of the ground, treated and then released.
She said getting permission from state regulators to move on to the next phase of the project was a critical step for the Air Force.
"It's huge to say that the giant effort is coming to a close, and we're going on to figure out how to finish this," she said.
(c)2021 the Albuquerque Journal (Albuquerque, N.M.)
Visit the Albuquerque Journal (Albuquerque, N.M.) at www.abqjournal.com
Distributed by Tribune Content Agency, LLC.