Hawaii-based airman dies when his motorcycle collides with truck
by
Wyatt Olson
Stars and Stripes
July 20, 2021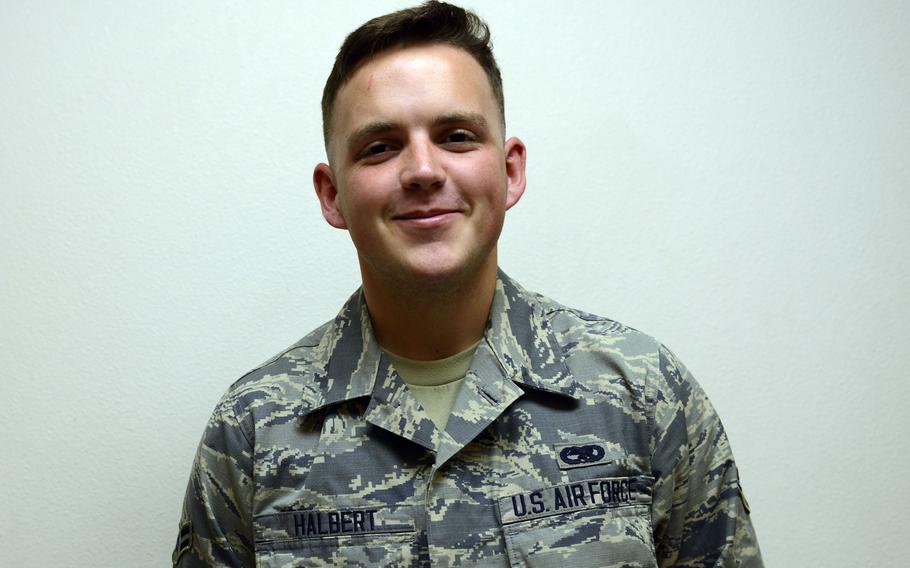 FORT SHAFTER, Hawaii — A 26-year-old airman was hit and killed Friday afternoon while riding his motorcycle just outside of Joint Base Pearl Harbor-Hickam, Hawaii, where he was stationed.
Senior Airman Britton Lee Halbert, a Texas native assigned to the 735th Air Mobility Squadron, was pronounced dead at the scene, according to a statement Monday from the 515th Air Mobility Operations Wing, which oversees the squadron.
Halbert was southbound at about 1:30 p.m. on Elliott Street on the eastern border of the joint base, according to a news release by the Honolulu Police Department.
He lost control of his Harley-Davidson and veered into the northbound lane, where a truck hit him, police said.
A 29-year-old man driving the truck was not injured, said police, who did not identify the driver nor the make and model of the truck.
Police are investigating why Halbert lost control of the motorcycle.
"It appears that speed, on behalf of the motorcyclist, may be a contributing factor in this collision," the police said in the news release.
Testing for alcohol and drugs on the airman is pending, the police said.
Halbert was previously with the 703rd Aircraft Maintenance Squadron at Joint Base Elmendorf-Richardson, Alaska.
"Senior Airman Britton Halbert was a loyal member of our squadron, and we feel his loss greatly," Lt. Col. Andrew Gordon, commander of the 735th, said in the news release. "Our thoughts go out to his family, friends, Wingmen, and all those who cared for him."