Air Force tests an app that will help families find child care
by
Thomas Gnau
Dayton Daily News
June 29, 2021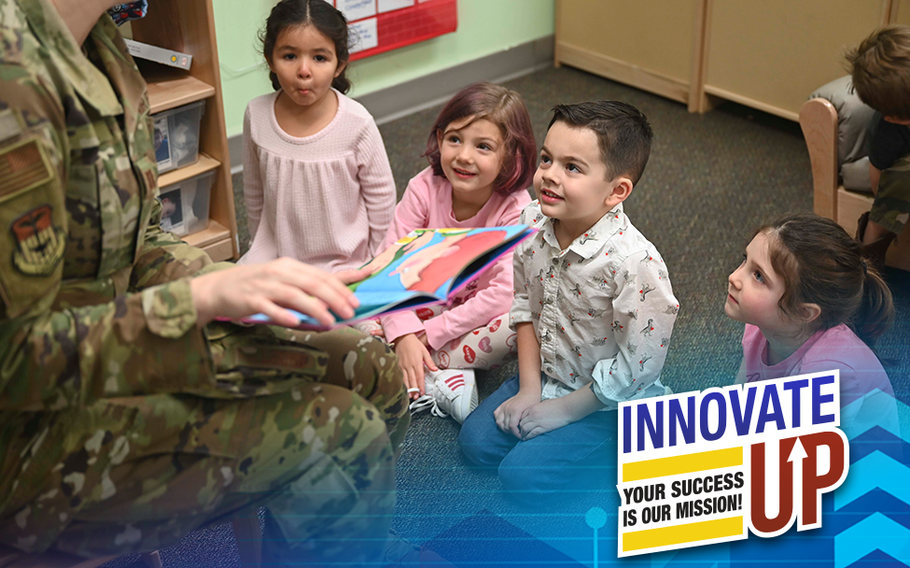 (Tribune News Service) The Air Force is testing out a child care app to help families find child care slots.
"The concept is similar to what you would use for Airbnb, but instead of subleasing your house or apartment, you're subleasing your child's spot at the CDC," Maj. Jacque Vasta, Air Force Personnel Center headquarters section commander and app originator, said in an Air Force release Monday.
The Air Force Installation and Mission Support Center is testing the app for its ability to "centralize and streamline the subletting of short-term slots at military child development centers this summer," the center said.
The app, called "Kinderspot," is meant to help Department of Defense families on Air Force installations sublet child care spots at their home station or find spots at a location they will visit temporarily.
After launching at Malmstrom Air Force Base in Montana, the app will roll out to seven additional test bases: Davis-Monthan AFB, Ariz.; MacDill AFB, Fla.; Joint Base Anacostia-Bolling, Washington, D.C.; Joint Base Andrews, Md.; Schriever Space Force Base, Colo.; Peterson SFB, Colo.; Luke AFB, Ariz.
Leaders at Wright-Patterson Air Force Base have identified a need for a new child care center.
No federal money has been allocated for such a center, but the Air Force has the proposal ranked six out of 30 "unfunded priorities" in the latest federal budget process.
U.S. Rep. Mike Turner, R- Dayton, said he has asked colleagues on the House Armed Services Committee, as well as House appropriators, that money be carved out in the new budget year for the child care center.
"There are a lot of priorities and requests this year, especially coming out of COVID, and the increased needs that military employees have," Turner told the Dayton Daily News. "So we'll have to see how these priorities evolve."
Child care at Wright-Patterson is offered at four child development centers housed in three facilities, the document says. That includes one building at 156 Spinning Road in the Prairies subdivision, a Riverside housing area for base personnel off Airway Road
If it's built, a new center would likely be located on base.
(c)2021 the Dayton Daily News (Dayton, Ohio)
Visit the Dayton Daily News (Dayton, Ohio) at www.daytondailynews.com
Distributed by Tribune Content Agency, LLC.