US Air Force, UK detect dozens of drones violating military airspace using new technology
by
Kyle Alvarez
Stars and Stripes
June 25, 2021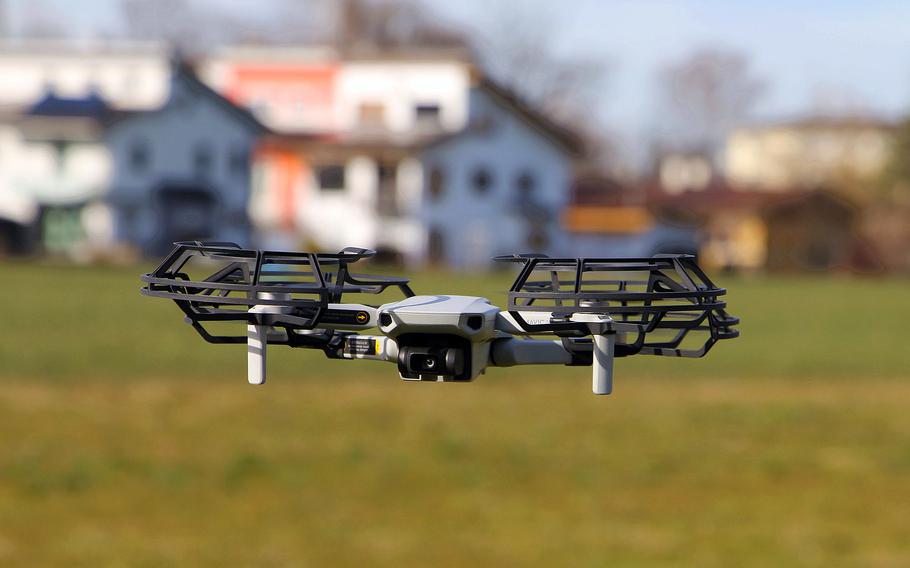 RAF MILDENHALL, England — New technology used in a collaboration between the U.S. military and British authorities has detected more than 50 small drones violating the airspace around two bases used by the U.S. Air Force in England in the past nine months, officials have said.
Since last October, when the technology was first used, the Air Force has tracked the small unmanned aircraft systems, or sUAS, flying in airspace surrounding RAF Mildenhall and Lakenheath, and notified British Defense Ministry police.
Mildenhall is home to the U.S. Air Force's 100th Air Refueling Wing, and the Air Force's only F-15 fighter wing in Europe is based at Lakenheath.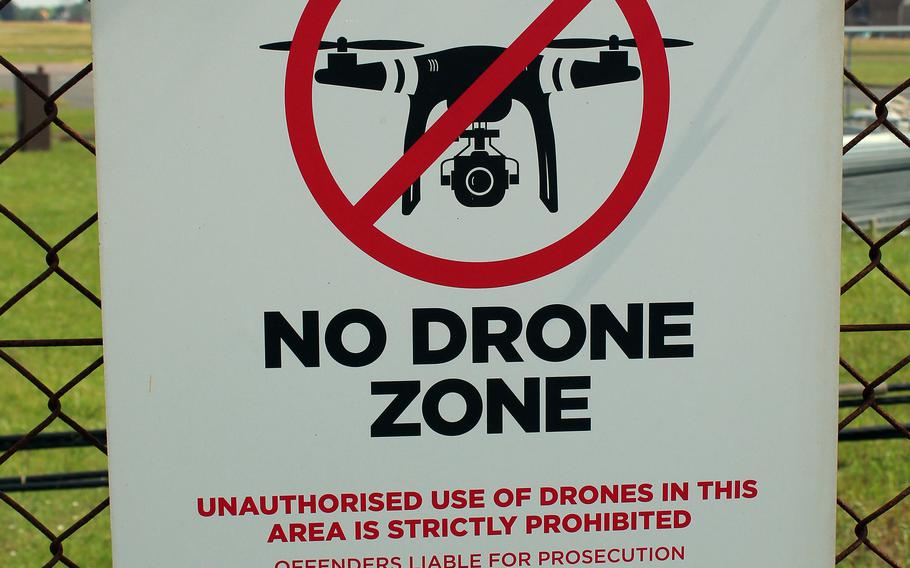 Of the 50 drones detected, five were recovered by police. They were piloted by hobbyists who "were found to not have malicious intent," said Staff Sgt. Austin Grimmer, the 100th Security Forces Squadron noncommissioned officer in charge of counter-sUAS operations at Mildenhall.
But the growing number of violations of military and commercial airspace by drones have led the U.S. Defense Department to draft a strategy to counter sUAS and the British to pass legislation giving police more power to stop them.
Drones may impede flight operations and endanger personnel and equipment, military officials have said.
"It is evident that the potential for hazards or threats (from small drones) has the ability to impact the Joint Force," then-acting Defense Secretary Christopher Miller said in the plan, which calls for the U.S. military to work with partner countries — as the U.S. did with Britain — to "respond to the needs of a rapidly changing security environment."
Integrating the U.S. and British counter-drone systems "provides a layered defense" to detect, track, identify and defeat unmanned aircraft, said Lt. Col. Charles Carabell, chief of police and security for the U.S. Air Forces Europe U.K. coordination cell.    
Further details on the new technology were unavailable due to security reasons, Carabell said. The counter-drone effort brings together at least five different joint agencies, including the Air Force Research Laboratory, making it "one of the great coordination opportunities that we have with the U.K," Carabell said.
Beginning Tuesday, U.K. police will gain powers to ground drones and confiscate flying hazards under a new law passed by parliament. The law also allows police to search an operator or their property if there is suspicion of illegal activity.
British police may also use technology, such as radio frequency jammers, to stop drones from flying.
Drones in the U.K. are barred from flying over crowds or built-up areas, and near aircraft, airports and airfields.
Twitter: @Kal2931