Missing man formation over RAF Lakenheath remembers pilot who died in F-15 crash
by
Kyle Alvarez
Stars and Stripes
June 15, 2021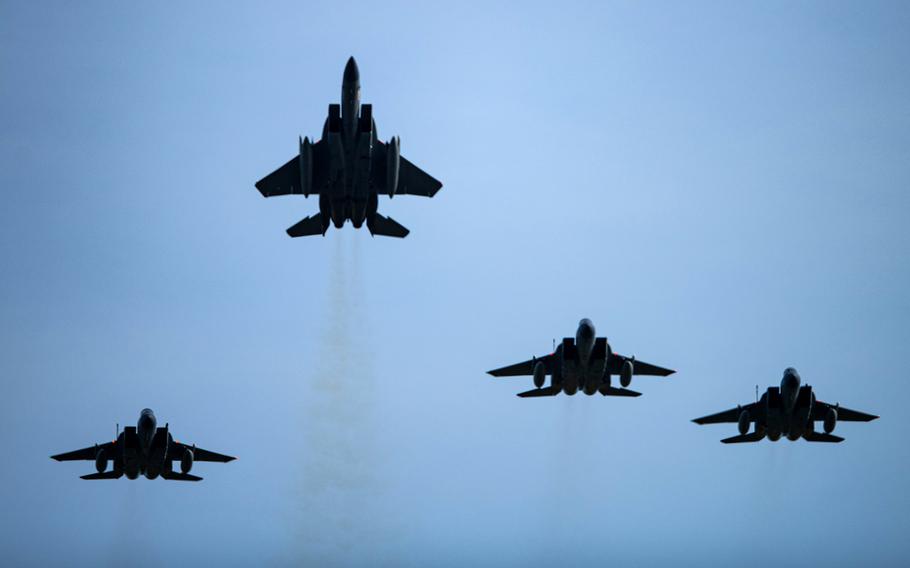 RAF LAKENHEATH, England — Air Force pilots from the 48th Fighter Wing flew a missing man formation over RAF Lakenheath Tuesday in memory of 1st Lt. Kenneth "Kage" Allen, who was killed a year ago when his F-15 crashed into the sea off the coast of England.
One F-15C pitched away from a four-ship formation as it flew over the base, leaving a symbolic gap where an aircraft should be. People on the ground observed a moment's silence just ahead of the flyover.
"The missing man formation more than symbolizes the absence of Lt. Allen and countless other aviators lost in the service of our country," said Lt. Col. Todd Pearson, commander of the 493rd Fighter Squadron. "Kage was a great aviator and airman, and he is sorely missed around the squadron."
Allen, 27, was killed when his plane plunged into the North Sea about 140 miles northeast of Lakenheath during an exercise on June 15 last year.
He was flying as the No. 4 jet in a four-against-six air-to-air exercise when he crashed.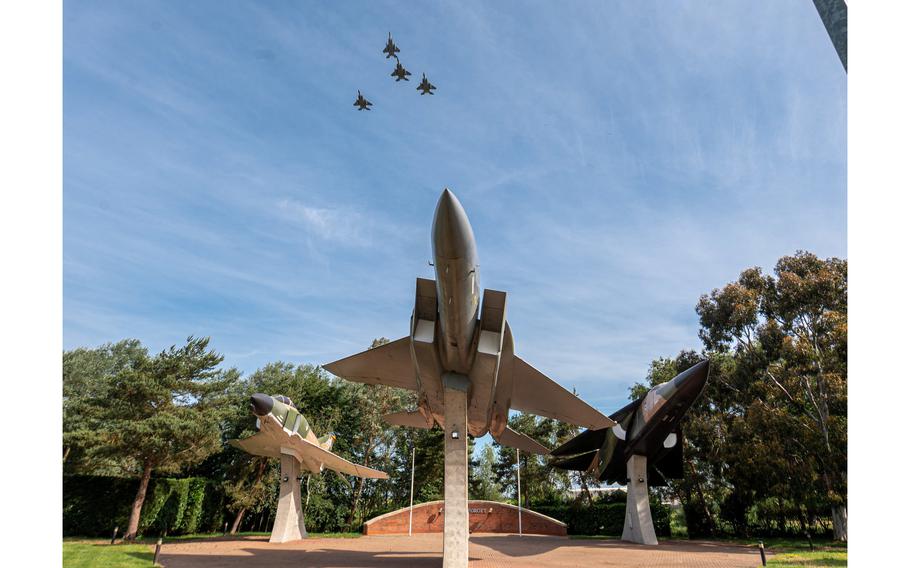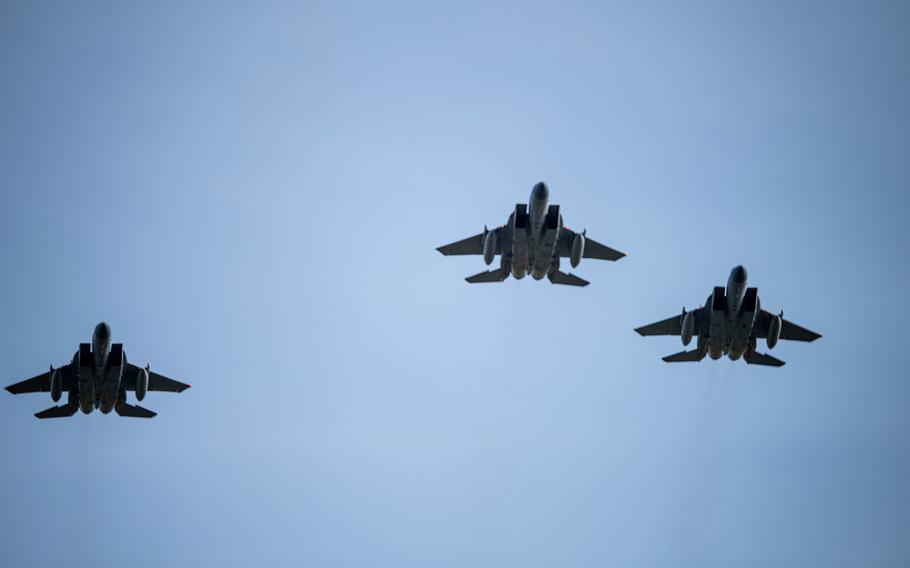 An Air Force investigation said the accident was caused by pilot error and poor visibility. Allen was considered an inexperienced pilot with only about 271 total flight hours, more than half of them clocked in a simulator.
He is survived by his wife, Hannah, and his parents.
Twitter: @Kal2931