Two Air Force Academy cadets found dead on campus within 48 hours of each other
By
Stars and Stripes
March 30, 2020
---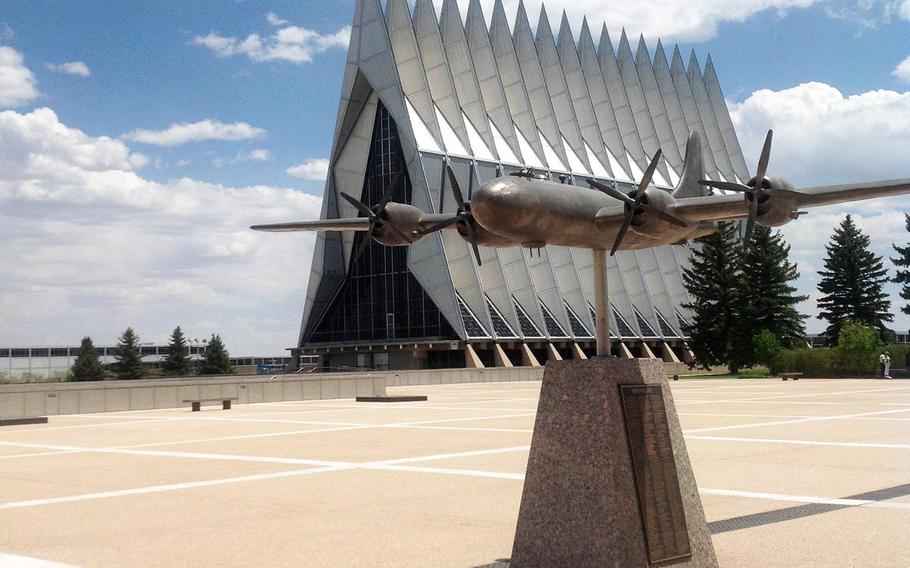 Two cadets who were due to graduate from the Air Force Academy in May were found dead in their rooms on campus last week.
The first death occurred Thursday, the academy said in a statement released after an online briefing with staff and cadets, most of whom left campus just over two weeks ago as the institution stepped up its fight against the coronavirus.
Two days later, officials told the community in another online briefing that a second cadet had been found dead in his room at the Colorado Springs, Colo.-based academy, several cadets and an alumnus told Stars and Stripes, asking not to be named because they were not authorized to comment.
Superintendent Lt. Gen. Jay Silveria confirmed the deaths Monday.
"I am heartbroken to confirm that since Thursday we have mourned the loss of two of our First-Class cadets here on our campus, and our entire Academy community is understandably shaken," he said in a statement.
Although next-of-kin have been notified, the academy would continue to withhold the identities of the cadets and most of the details surrounding their deaths, out of respect for the families' privacy, Silveria said. He did, however, say that neither death was related to the coronavirus.
The deceased were male "firsties" from squadrons 7 and 8, several cadets and an alumnus said. They would have been commissioned as second lieutenants when they graduated in 59 days.
"We still intend for the Class of 2020 to graduate in May," Silveria said.
The only cadets remaining on campus are graduating seniors and a handful of others who couldn't head home when most of the nearly 4,000 cadets at the academy were dismissed in mid-March. The unprecedented move was taken to allow seniors to be housed in individual rooms, where they also take online classes, so they can follow social-distancing guidelines, which are considered key in stopping the spread of the coronavirus.
In addition to being isolated in their rooms, seniors are barred from leaving the campus and several academy traditions have been stripped away, both by the need to adapt to life with the virus and because of leadership changes.
Both deaths "happened behind closed doors," said an alumnus with knowledge of the situation.
But after consulting with the cadets on campus, and medical professionals "about how to balance cadet safety during a pandemic by providing the same sense of family and teamwork cadets are used to … we are allowing two cadets in a room again if they so choose," Silveria said.
No positive cases had been reported at the academy when the lower classes were dismissed, but since then, two of the seniors who stayed behind have been diagnosed with the virus, academy leadership said Friday. They are in isolation and are being closely monitored.
Two civilian employees and an active-duty service member have also been confirmed to have the virus, which in some cases causes severe lung illness.
"We are fighting two adversaries, mental resiliency and COVID-19," a senior, who asked not to be named, said in a blog post.
He and his classmates are "being asked to adopt a deployment-like intensity with our school work and personal development during what was supposed to be the most enjoyable and exciting time of our cadet careers," he wrote.
But, he added, "Beyond any grieving, beyond any 'bad day', beyond any sort of excuse there might be to want to give up and go home, that just isn't an option for our class … we must do whatever it takes to hit that finish line because our Air Force needs us."
---
---
---
---