VA goes 'back to basics' on suicide prevention
---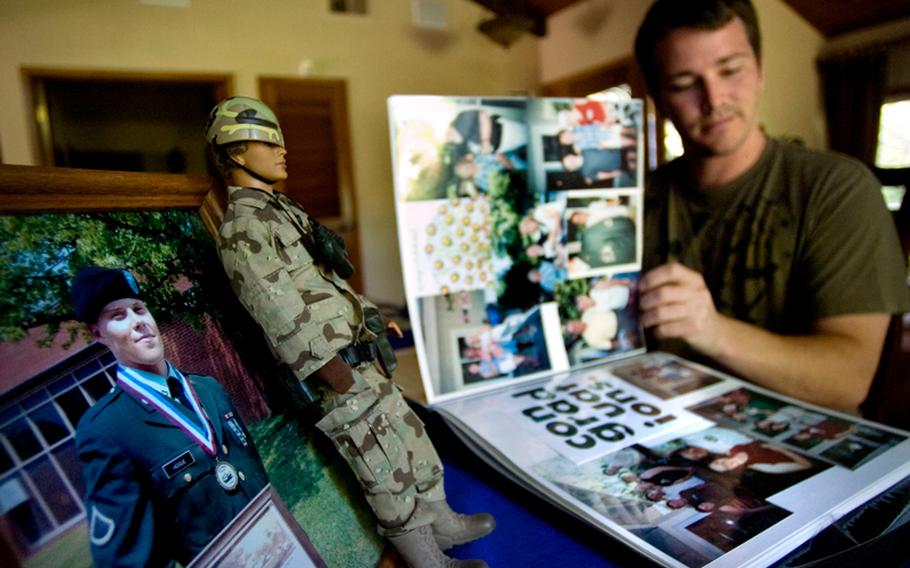 WASHINGTON – Veterans Affairs officials said they've seen progress in treating those at risk for suicide as mental health treatment rates have risen over the last few years. But they also estimate that up to two-thirds of all veterans who commit suicide never reached out to the VA for help.
VA Secretary Eric Shinseki called that reality frustrating and disheartening.
"We know when we diagnose and treat, veterans get better," he told attendees at the annual defense and veterans suicide prevention conference on Wednesday. "But we can't influence and help those we don't see."
The official theme of the conference this year is "back to basics," a call by officials to ensure that all caregivers are equipped with fundamental suicide prevention principles. But after the first day, the unofficial theme could have been "frustration despite progress," as mental health officials lamented lingering difficulty stopping suicide even after years of focusing on the issue.
"We know enough about suicide to know that there's no one answer to the problem," said Jan Kemp, head of the VA's suicide prevention programs. "It's a personal issue. There's not a magic solution."
Earlier this month, Pentagon officials announced that 154 servicemembers took their own lives in the first 155 days of 2012, a sharp increase from the same period a year before. It's the highest suicide toll for the services since the Sept. 11 terrorist attacks.
The VA's crisis line has fielded more than 600,000 calls from suicidal veterans, active-duty troops or their family members in the last five years, with the numbers steadily increasing each year. While agency officials tout the figures as a success, they also show the inner anguish tormenting many of those in the military community.
Shinseki told the conference attendees -- which included some of the top mental health experts in the country -- that the indicators show just how little researchers understand about what drives a person to contemplate suicide.
"Mental health professionals tell me that intervention works," he said. "The challenge is knowing when and where to intervene. We have demonstrated that we can react well, but is this good enough for the long term?"
Those experts will spend the next two days discussing that.
Earlier on Wednesday, representatives from each of the military services chronicled new programs and approaches to discourage suicide attempts, saying they feel confident their efforts are on the right track even though suicide rates have climbed in recent years. They also framed the problem as not just a moral failing but a readiness issue, and pledged to keep working for solutions.
Shinseki said his department and Pentagon leaders are working closely on the problem, seeking better ways to track and treat troops throughout their lives. He called for a national commitment to end military suicides, "not just controlling, reducing or managing those at risk."
shanel@stripes.osd.mil, Twitter: @LeoShane
---
---
---
---