Security and conduct concerns cloud TikTok app's future with US service members
by
Erica Earl
September 17, 2020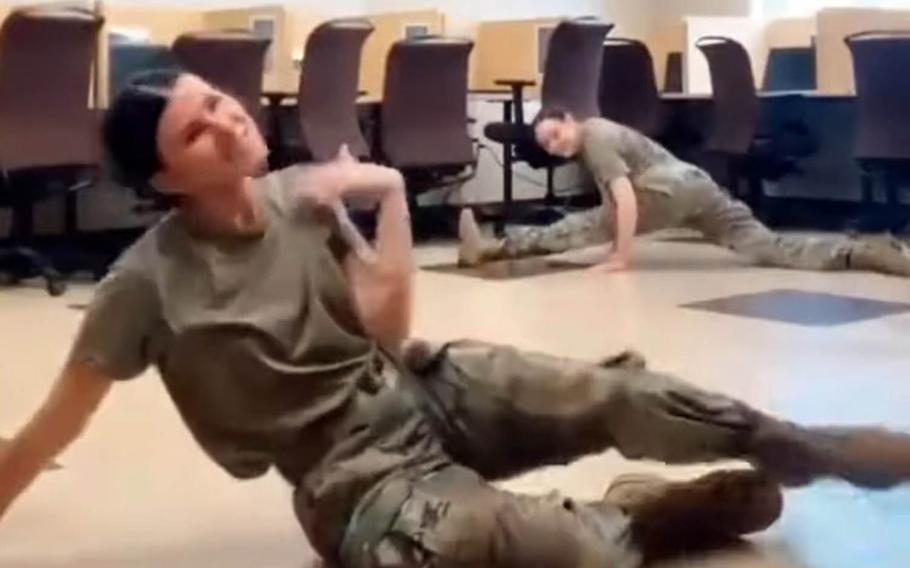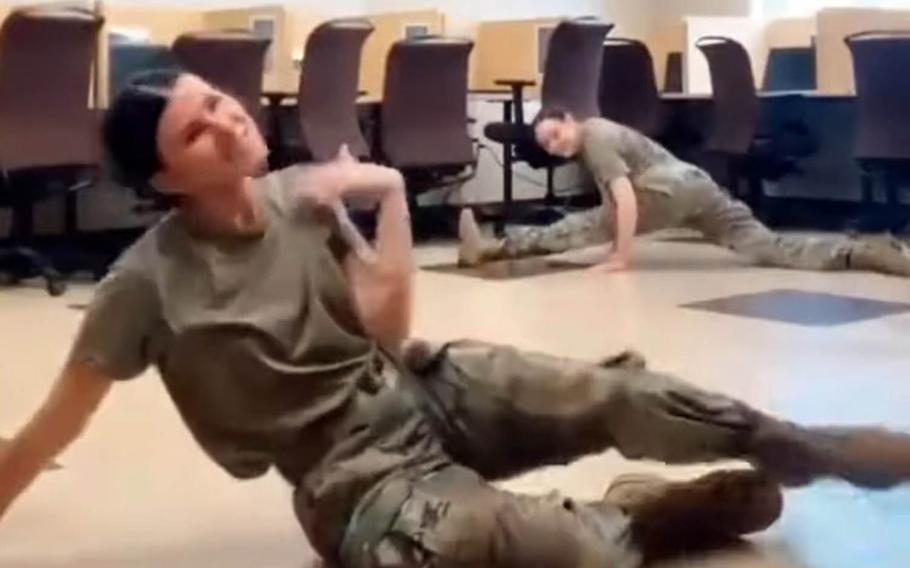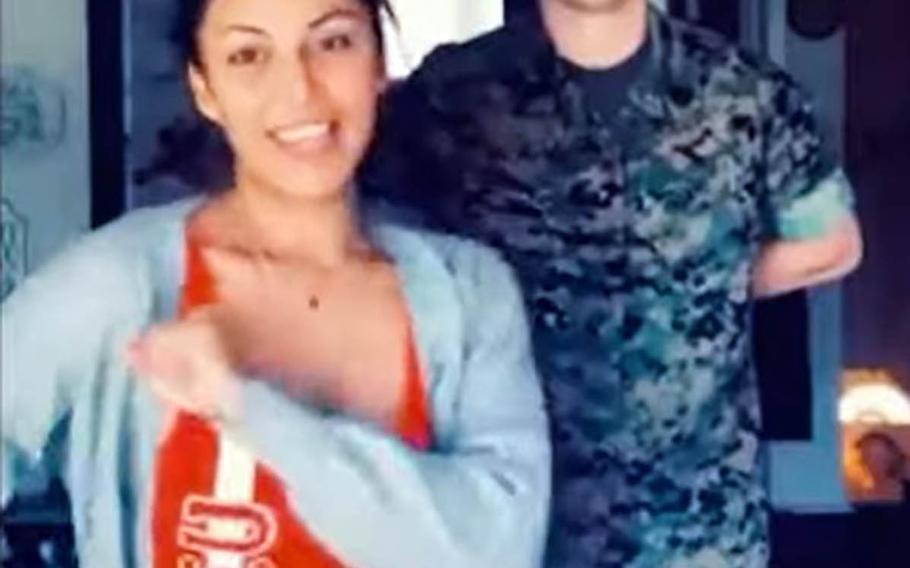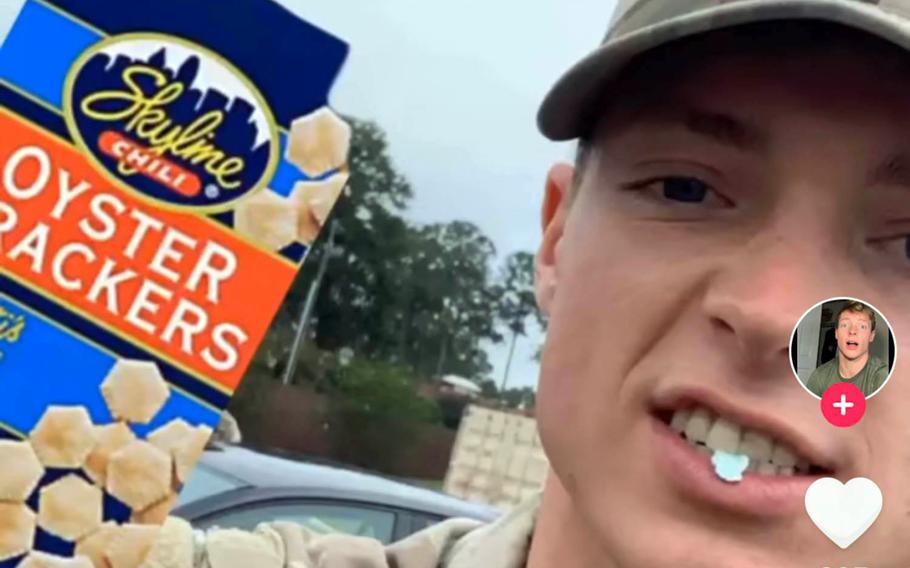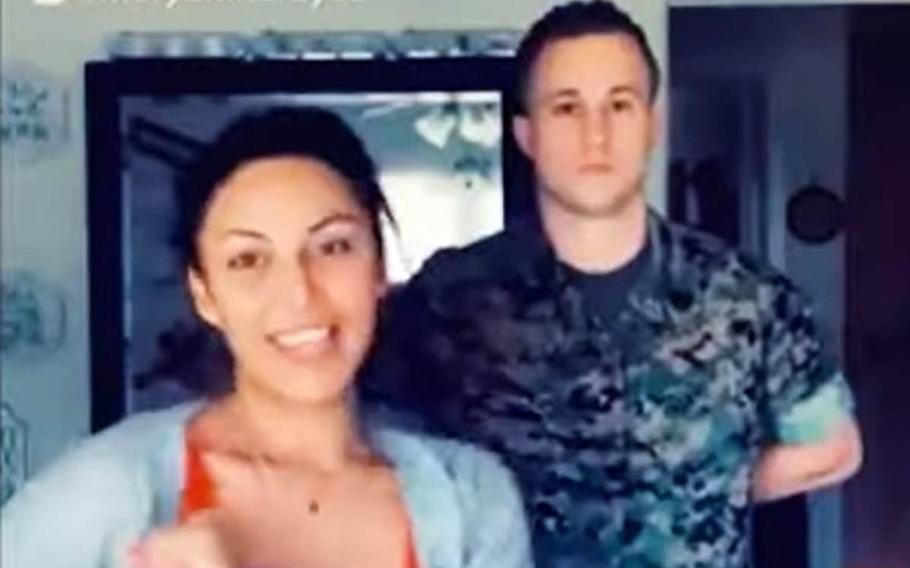 A U.S. soldier sparked outrage last month when she posted a clip on the popular video sharing app TikTok dancing in uniform to the song "WAP," a summer anthem by rapper Cardi B featuring Megan Thee Stallion.
Kamryn Vinson, a supply specialist with the Arkansas Army National Guard's 217th Brigade Support Battalion, has since made the video private after being chided both online and by other service members for dancing in uniform in a sexually suggestive way to an explicit song.
"I definitely feel like I've been treated differently since the video," she told Stars and Stripes in an internet voice call on Sept. 11. "People have been saying disrespectful and rude things that sometimes aren't even relevant to the video."
Vinson is one of many service members facing criticism over social media for their use of the Chinese-owned app.
"Even if we have a goofy side on social media, we can still be disciplined in the military," she said. "I am one of the most disciplined soldiers, but I post something where I'm having fun and people say that I'm a disgrace and that I shouldn't be in the military. I should be able to post without being harassed."
TikTok has over 6 million downloads, and the tag "military" has more than 6.5 billion views. Its reach and popularity appeal to social-media conscious young service members who have become avid users and viewers; it even inspired an Army recruiter.
However, its critics say TikTok users undermine the dignity of military service, and the Defense Department is concerned with its security. The White House alleged the Chinese government could use the app to mine data from its users, such as personal data, search activity, phone numbers, addresses and workplace locations.
The Pentagon in January advised military members to delete the app from both government and personal devices after President Donald Trump and his administration raised concerns about China using TikTok, specifically its parent company, ByteDance.
Security and politicsA cybersecurity technician at Yokota Air Base in western Tokyo, William Powell, called TikTok an information and operational security concern that often gets wrapped in politics.
"I'm all for troops using social media and being able to live normal lives outside of duty hours, to deny that would be fundamentally un-American," he said in an interview Sept. 3. "But when it opens the potential for state actors to glean potentially critical information, for instance, troop movements via location services, then it needs to be addressed."
While the American technology corporation Oracle won the bid for U.S. operations of TikTok on Sept. 14, service members may still be advised against using the app for now. The U.S. Treasury Department was reviewing the acquisition as of Monday, according to the Wall Street Journal.
Powell advises erring on the side of caution in using TikTok and employing restrictions similar to those on the use of smart watches and the augmented reality game Pokémon Go on military bases.
He said TikTok video sharing has less to do with perceived professionalism and more to do with data collection.
"While the potential for troops to conduct themselves in a manner that some may perceive as unprofessional certainly exists, it's no different than troops who post on Facebook or Instagram or any other form of social media," he said.
The U.S. government's concern, Powell said, is that TikTok, along with all the data published on and used by the platform, is owned and processed by Chinese companies.
"This is a problem because private companies in China are not divorced from the government in the same way companies in the U.S. are," he said. "The app itself is rife with security vulnerabilities, and I would not trust any of my data with TikTok or its owning company, let alone give it access to my phone."
TikTok still appeals to young service members, as social media clout can be alluring.
One viral clip, "He's a Marine," is a sing-song riff on the Marine Corps to the tune of rapper Megan Thee Stallion's "Savage," accompanied with some awkward dancing and a left-handed salute.
The video, originally posted by user "MaryamneFayez" in June, has since been shared across multiple social media platforms and quickly launched a wave of parody videos from other service branches.
The creator of the video, who appears to now go by the username "maryamneinas," has since amassed over 20,000 followers.
Sexism accusationsArmy Staff Sgt. David York, a recruiter in Fairfax, Va., uses comedy and viral videos as a recruiting tool. He doesn't have TikTok, but he uses a filter and text overlay on his videos to simulate the app. His recruiter parody of "He's a Marine" generated buzz on social media.
"I got into doing my own parody videos because I was tired of seeing the same old stuff on social media and recruiters just sharing the same stock photos and videos," York said in a Sept. 12 interview over Facebook Messenger. "They showed zero personality, and making these videos helped me get through this recruiting duty because it's not an easy job."
Some of these videos tend toward silly rather than offensive, but that doesn't stop some service members from walking that line.
Army authorities are investigating an anti-Semitic TikTok posted by an artillery officer based at Fort Stewart, Ga. Second Lt. Nathaniel Freihofer of the 3rd Infantry Division posted a TikTok of himself laughing and joking about the Holocaust.
"Hey if you get offended, get the [expletive] out, 'cause it's a joke" he says in the clip.
While Freihofer was not in uniform in the video, he did have other videos in uniform on his account. The profile, which has been deactivated, had 3 million followers.
Since the investigation launched Sept. 3, several Freihofer fan accounts have sprung up on TikTok, and one already has over 20,000 followers.
The use of TikTok among service members has also sparked debate on Twitter over misogyny in the military.
By contrast, Vinson said she found far less support on social media following the controversy over her dance video, a result of sexism in the military.
Jesse Lee Peterson, host of the conservative podcast "The Jesse Lee Peterson Radio Show," tweeted Vinson's video to his 100,000 followers with the caption: "Women have no business serving in the military."
Capt. Victoria Kostiz, a professor of military science at the University of Michigan, echoed Vinson's opinion on why the video caught attention.
"Let's be clear here, the reason this particular video is making the rounds outside of Twitter and bringing up comments on professionalism from people with oak leaves and eagles or people with stars between their chevrons and rockers is because it's of two women," she tweeted Aug. 27.
The future of TikTok use by active-duty troops is still a question. Service members will have to wait and see if the DOD's stance on the app alters in light of the company's pending agreement with Oracle.
"Without a doubt, it's one of the greatest challenges facing operational security and personnel security today," Powell said. "It also strikes straight to the core of a constitutional issue.
How do you balance our First Amendment rights with the safety and security of our members?"
earl.erica@stripes.com Twitter: @ThisEarlGirl