Credit company to pay $12 million to troops for violating Civil Relief Act
---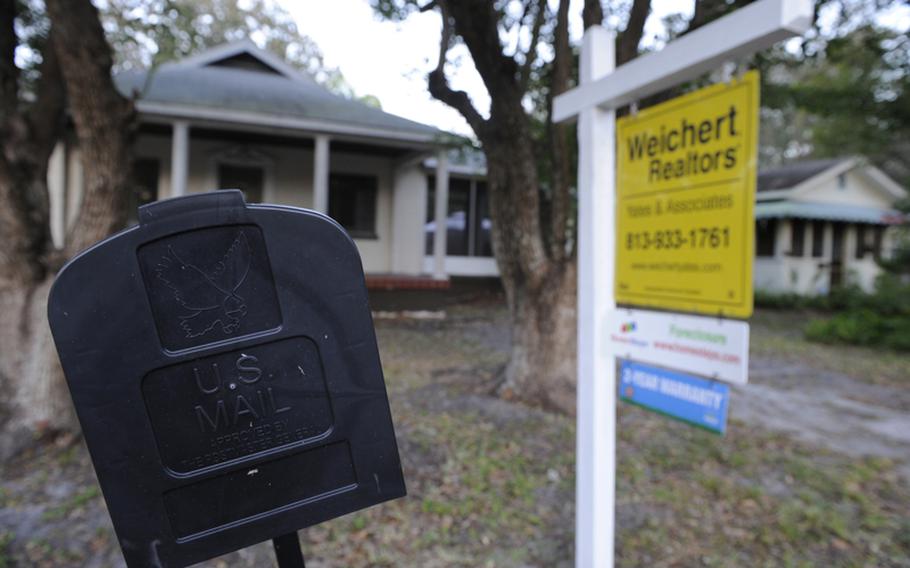 YOKOSUKA NAVAL BASE, Japan — Capital One will pay $12 million to servicemembers and their families to settle claims that it violated the Servicemembers Civil Relief Act, according to documents filed in federal court Thursday.
The bank and credit card issuer unlawfully foreclosed on homes, repossessed property and charged servicemembers at interest rates beyond the maximum 6 percent rate they were entitled to under the act, according to a settlement agreement with the Justice Department filed in Alexandria, Va.
The agreement sets aside $7 million for servicemembers who unlawfully lost their homes during foreclosure proceedings with Capital One or either of two acquired subsidiaries, ING Direct USA and HSBC Holdings.
An additional $5 million will go to servicemembers who did not receive correct interest rates or other benefits on credit card accounts and loans.
"Servicemembers will be identified and compensated, with no action required on their part, on accounts dating back to July 15, 2006," according to a Justice Department statement.
Servicemembers and families who lost their homes in violation of the act will receive $125,000, plus compensation for any lost equity, with interest. Those who had their vehicles repossessed will receive $10,000, as well as any lost equity and interest.
Bank of America reached a similar $20 million agreement with the government last year. JP Morgan Chase, Citigroup and Wells Fargo agreed with Justice Department officials in February to review any similar violations at their financial institutions.
Capital One cooperated with the investigation and has agreed to pay more than the $12 million settlement if it finds additional violations through companies it has acquired in recent years, according to a Justice Department news release.
The settlement is the result of a two-year investigation that began when a servicemember told legal officials at Davis-Monthan Air Force Base in Arizona that he did not receive the interest rate reduction he was entitled to on his Capital One credit card account.
The base referred the incident to federal officials, according to the Justice Department.
The Servicemembers Civil Relief Act, which has been continuously updated since WWII and has its roots in the Civil War, shields active-duty servicemembers from some types of lawsuits. It also covers housing contracts, insurance benefits and several types of installment payments. The statute and information is available online.
---
---
---
---