Army halts boat auctions, suspends plans for getting rid of maritime fleet
by
Nancy Montgomery
August 6, 2019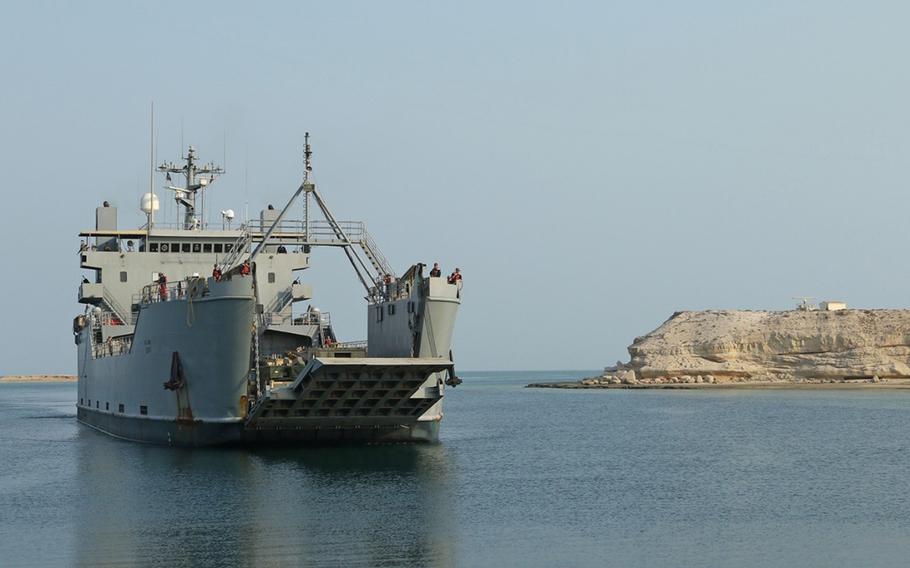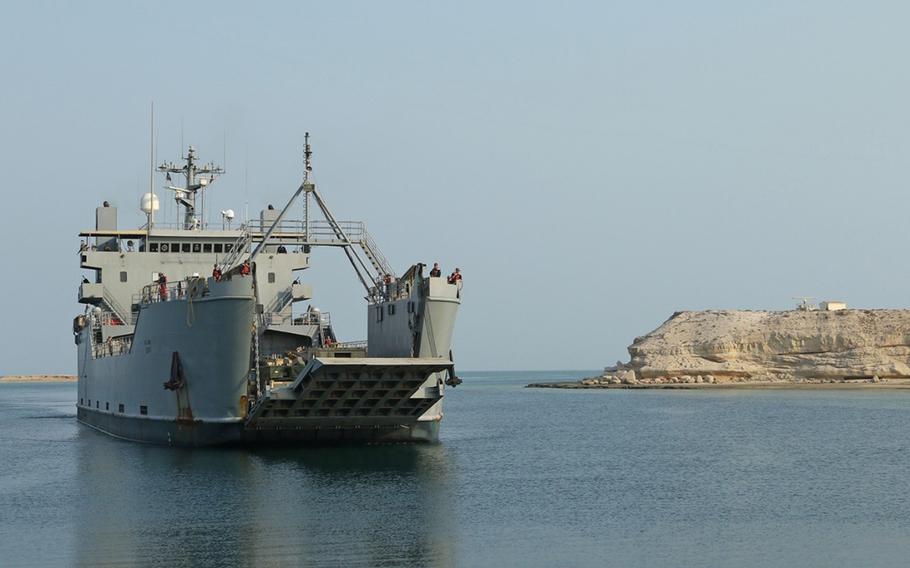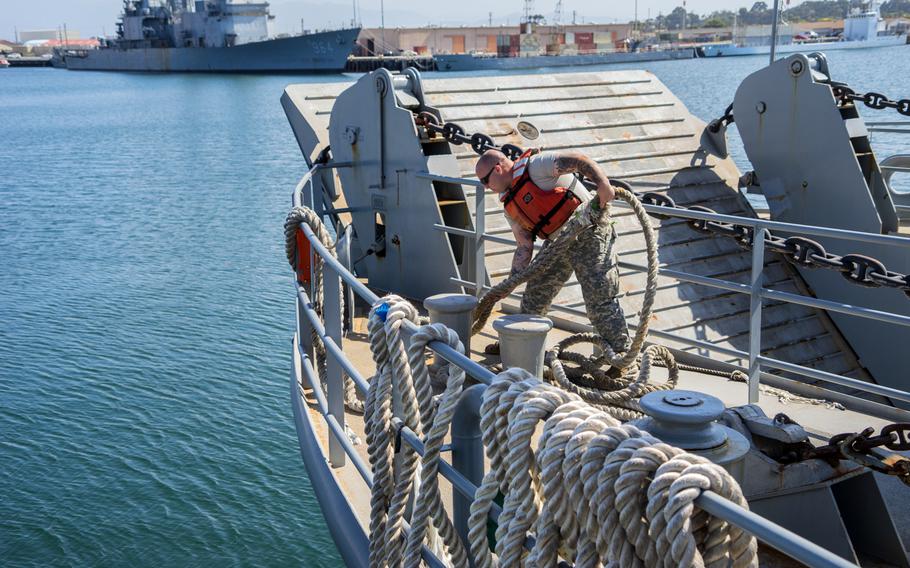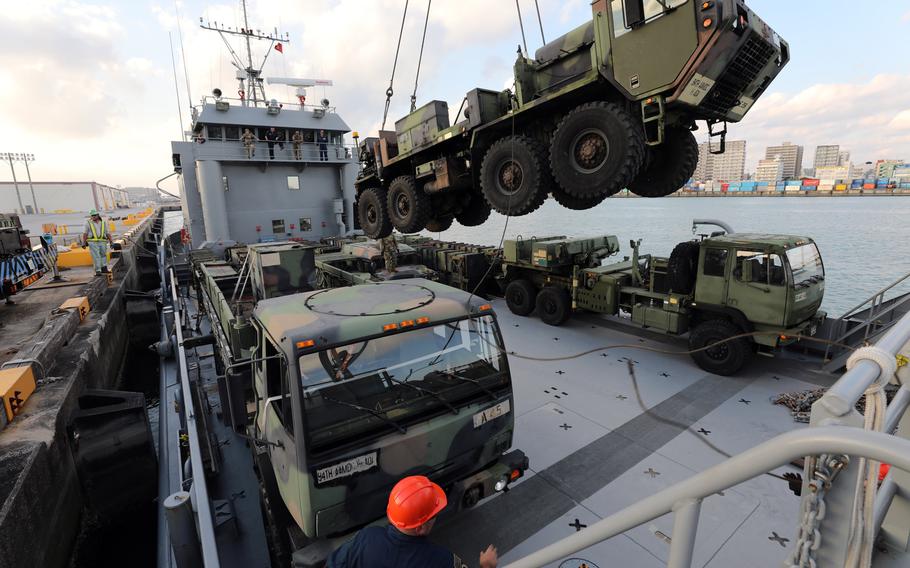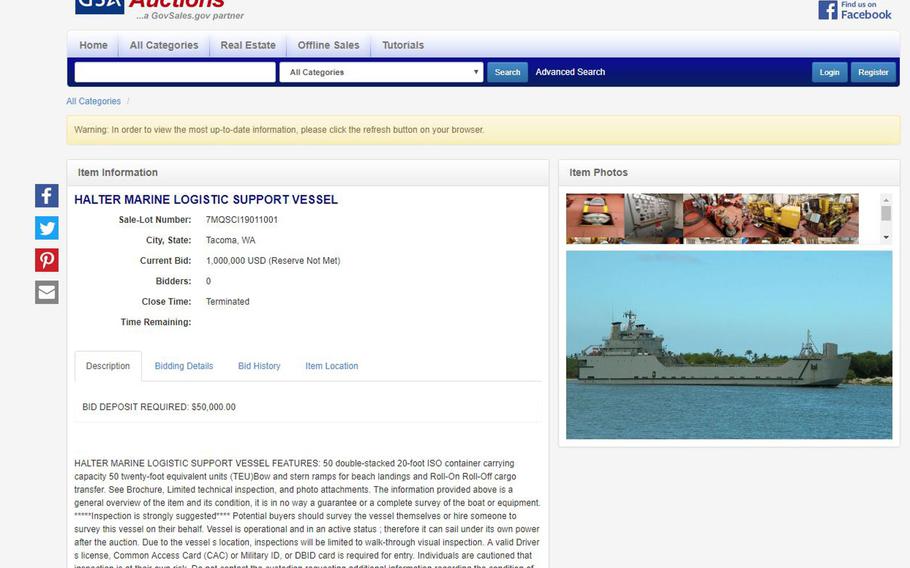 The Army's plan to shutter its watercraft units and auction off boats has been delayed until a study ordered by House lawmakers of the proposal has been completed.
Army spokesman Matt Leonard confirmed Monday that the service "decided to suspend watercraft transformation while we evaluate the overall watercraft requirements needed to support of the National Defense Strategy."
The study of the plan is expected to be completed by the end of September.
In January, Stars and Stripes reported that the Army was mulling plans to close out its National Guard and Reserve component watercraft units and their civilian maintenance facilities. The units employ hundreds of reserve soldiers and civilians whose mission is to support, train, and deploy Army mariners throughout the world, and maintain dozens of vessels in the Army's fleet.
The fleet, which includes small landing craft, tugboats, barges, cranes and ships able to carry a dozen Abrams tanks, goes back at least to World War I. Many of the boats were old, expensive to repair and outdated, according to government reports.
The Army plan faced pushback amid warnings about shortfalls in military sealift capabilities.
The National Defense Authorization Act, which passed the House in July, bars funding from being used to inactivate Army mariner units.
A study is being conducted "for the review of the ability of the Army to meet the watercraft requirements of the combatant commanders," and on whether the service is prepared to assist during U.S. natural disasters and emergencies, according to the bill.
Leonard said that a formal analysis involving the Office of the Secretary of Defense, the Joint Chiefs of Staff, Army Headquarters, other services and combatant commands began in December 2018.
"Initial analysis identified excess capability beyond existing requirements," Leonard said.
Nearly half of the Army's 130-some watercraft assets were put up for auction last month on the General Services Administration website, according to the maritime and offshore website gCaptain.com. The Army has since canceled those auctions.
The vessels on the auction block included at least 18 Landing Craft Utility vessels, which are able to operate in areas without ports or harbor infrastructure and were used in operations in Haiti, Somalia and Panama. Tugs, barges and other landing craft were also about to be auctioned, gCaptain reported.
montgomery.nancy@stripes.com Twitter: @montgomerynance