U.S. trying to track missing weapons issued to Afghan police
by
Seth Robson
September 11, 2010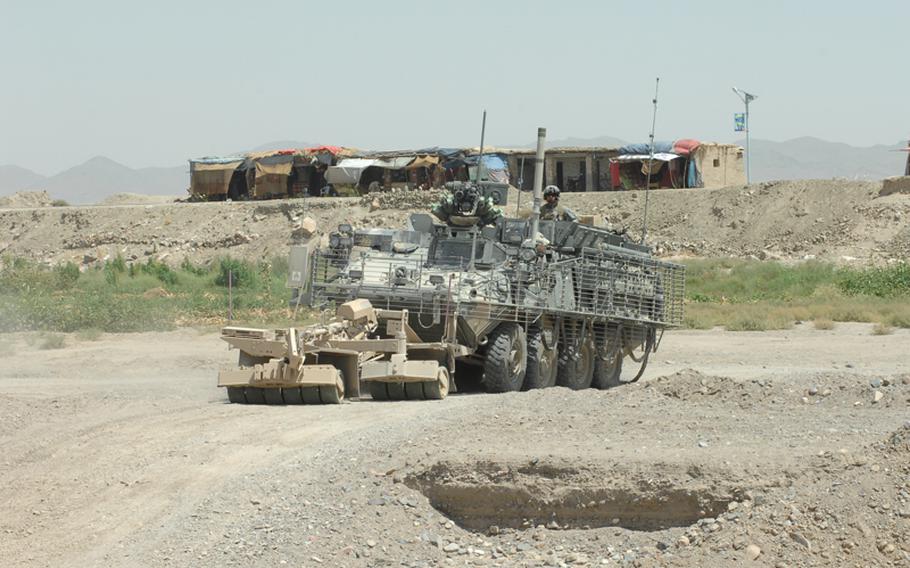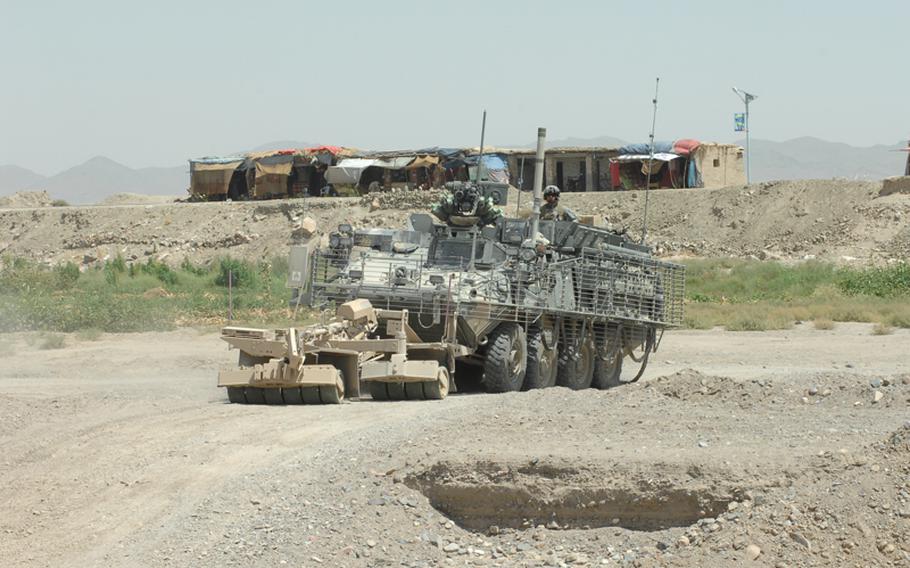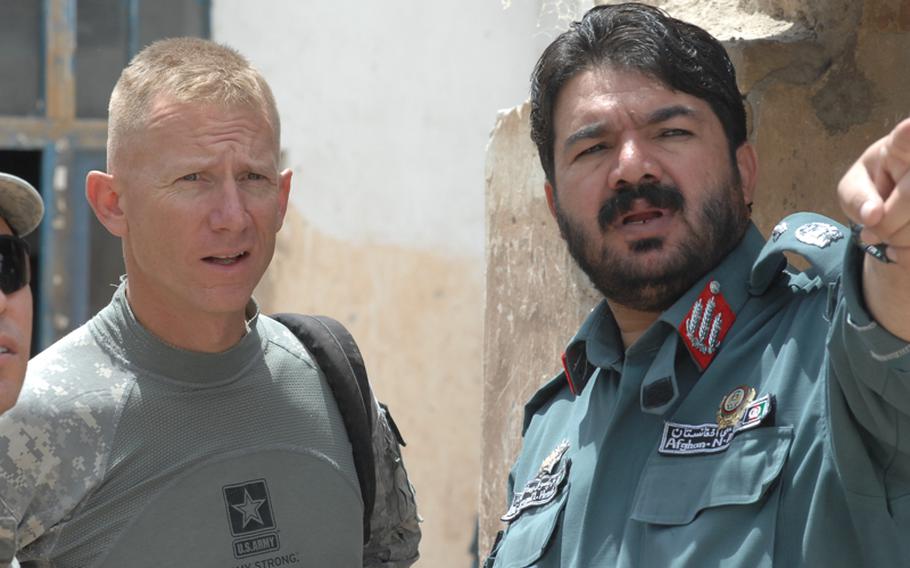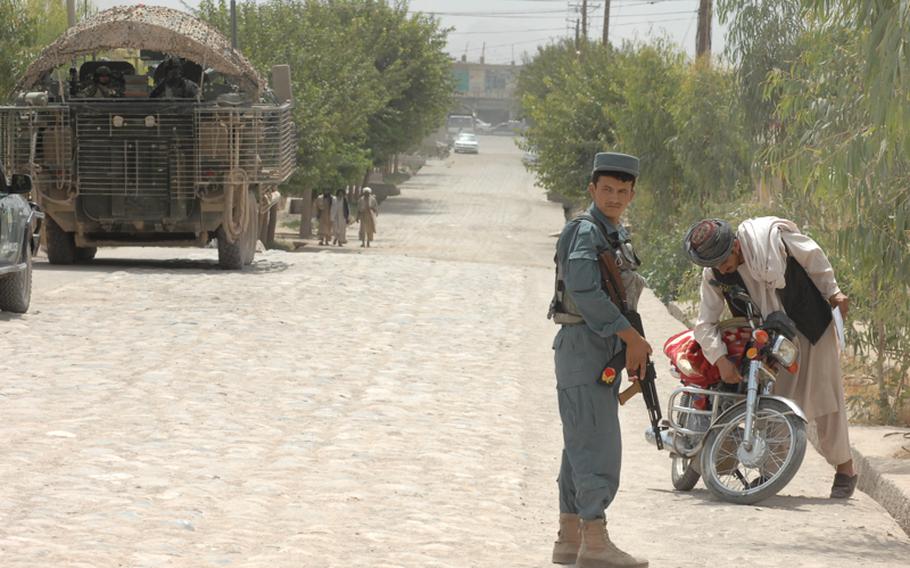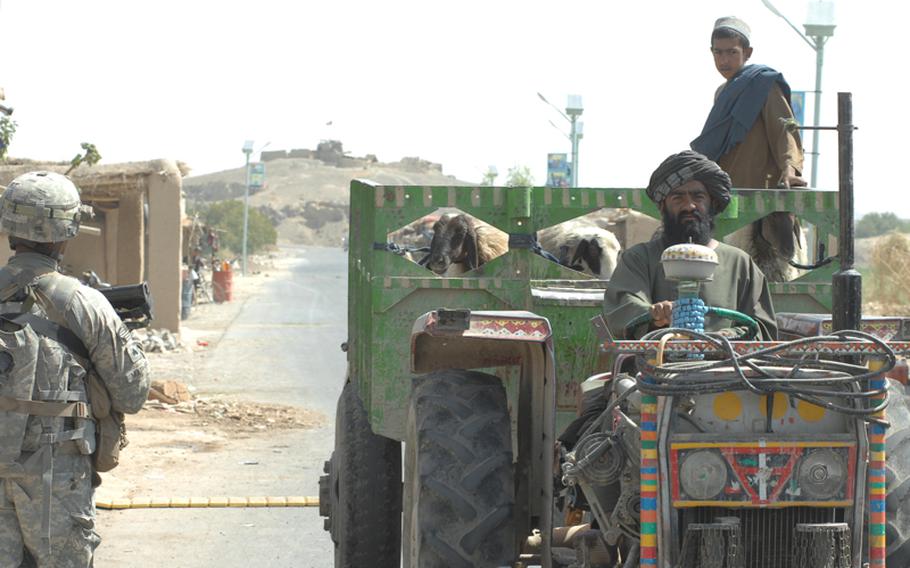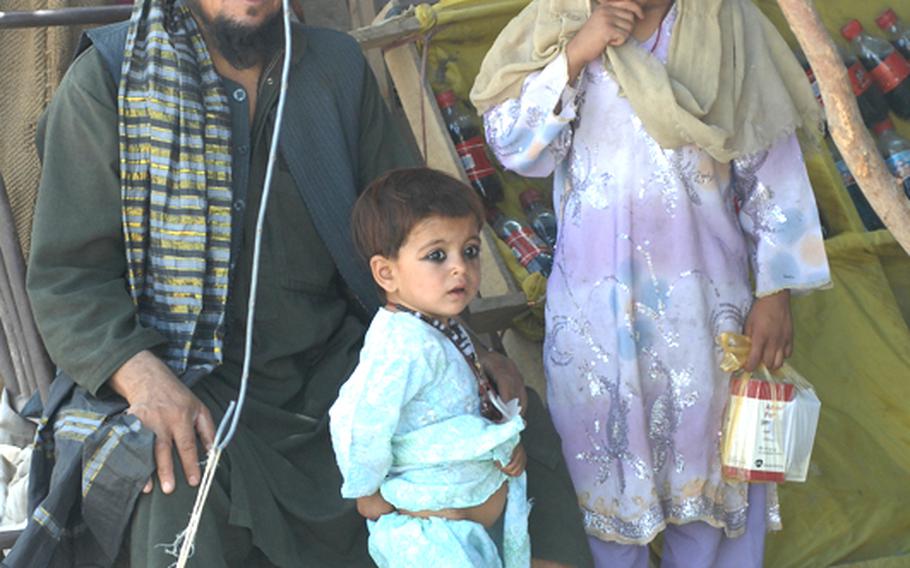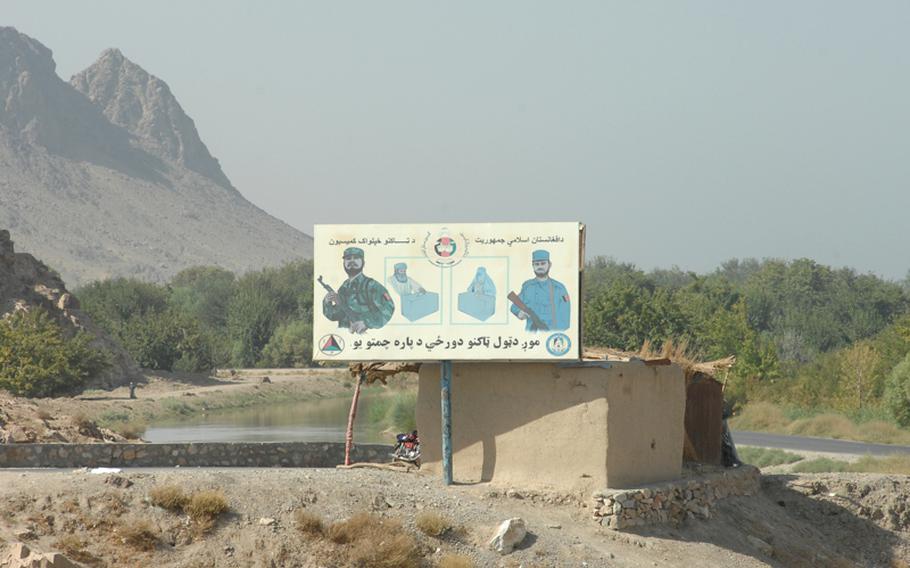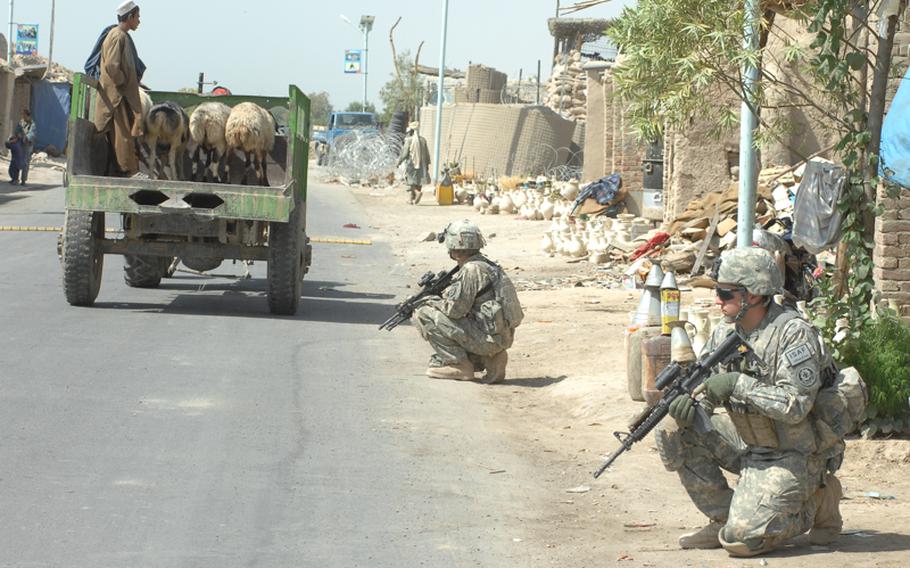 TIRIN KOT, Afghanistan — A massive hunt is on for tens of thousands of rifles, machine guns and rocket-propelled grenade launchers that the U.S. government procured for the Afghan National Police but are unaccounted for, according to the NATO Training Mission in Afghanistan.
"There have been discrepancies in the number of weapons the Afghans say they have and the number of weapons issued," U.S. Air Force Maj. Lindsay Logsdon, a public affairs officer with NTM-A, said in an e-mail Wednesday.
According to Logsdon, the Department of Defense procured more than 72,400 AK-47s, as well as heavy machine guns and RPG launchers for Afghan police. Coalition forces are attempting to track exactly where the weapons are — amid allegations by the military and others that some police weapons may have ended up in the hands of the Taliban.
Logsdon did not provide details on how many weapons have been tracked. She said there are weapons and equipment shortages at Afghan police units all over the country, but that the extent of the problem is unclear.
"A bottom-up inventory needs to be completed before NTM-A logistics personnel in conjunction with the [International Security Assistance Force Joint Command], will know the exact needs of each unit," she said.
The number of weapons supposed to be in Afghan police hands is based on tashkils, or manning and equipment documents from the Afghan government. According to recent figures there are 109,000 Afghan police, each of whom is supposed to be issued an AK-47 rifle.
However, in Kandahar province's Shah Wali Kot District, U.S. soldiers working with Afghan police say basic equipment shortages are crippling local lawmen.
Logistics problems
Police at the Shah Wali Kot District Center, a dusty collection of adobe huts and trees north of the Arghandab River, wear clean, blue uniforms and are on friendly terms with the U.S. platoon next door.
But Lt. Col. Shams Ul Hak, district commander, complained during a recent meeting with Capt. Ian Ginty, his U.S. military mentor, that logistics problems at the provincial level mean his men have to share weapons when they go on patrol or man checkpoints.
The 140 police in Shah Wali Kot share 40 AK-47 rifles, 10 of which are broken, according to Ginty, a company commander with 1st Squadron, 2nd Stryker Cavalry Regiment.
"The men are rotating weapons constantly," he said. "For each man that has an AK they only have about two magazines [of ammunition]."
Two bright green armored Humvees were recently delivered to the Shah Wali Kot Police.
"It's good but it's just a truck," Ul Hak said. "There are no machine guns or radios in it."
The police have 10 handheld radios but five are broken, and the government has only given them two heavy machine guns and no mortars to defend their headquarters against an attack, he said.
"The Americans are protecting us now, but what's going to happen after a year when you leave?" he asked Ginty.
The district's police are reasonably disciplined, trained and motivated, but they're being let down by their government, said Ginty, who, along with 900 other 2nd SCR soldiers, mentor the Afghan National Police in several districts in Uruzgan and Kandahar provinces.
"Trying to make the ANP successful is really hard for us," he said. "The problem isn't at the tactical level. It's logistics."
Ul Hak, who was an officer in the Afghan National Army during the Soviet occupation in the 1980s and ran a bakery in Kabul under the Taliban, is a good leader, Ginty said.
"His men are willing to go on patrol," he said. "Almost all have been to the (police) academy, but they don't have material support to do their job properly. We work with these guys on a daily basis and want to make them successful but their logistical system lets them down."
Each police district has a tashkil from the Afghan Ministry of Interior, but the local police commander had never seen it, Ginty said. "That makes me think that at the provincial level they are not going by it or making sure guys are getting what they need."
Ul Hak said most districts seem to have the same problem. When he went to a Kandahar depot to pick up some AK-47s, he said, "it only had a few broken weapons."
Well-armed contractors
Equipment shortages are a factor at Checkpoint 18, an outpost farther south along the highway between Kandahar and Tirin Kot, where U.S. soldiers also work alongside local police.
First Lt. Andrew Talone, 24, of Mahwah, N.J., a platoon leader, said his men have trained the police there in movement techniques and hand and arm signals on patrol, but that the locals need more rocket-propelled grenades, heavy machine guns, radios and vehicles.
During a recent firefight Afghan police near Checkpoint 18, all "went black" or used up all of their ammunition battling insurgents, Talone said.
"They have two radios but one is broken," he said. "The guys here all have AK-47s and there is an RPG with two rounds, but they need at least one more Ford Ranger."
Some of the checkpoints on the highway manned by Ul Hak's men are little more than mud shacks and piles of sandbags. But checkpoints a few miles to the north are sophisticated fortresses made of the same Hesco earth-and-steel barriers used at U.S. outposts.
The checkpoints are manned by the men of Matiullah Kahn, a powerful security contractor whose organization Ginty describes as a conglomeration of the Afghan National Army and the Afghan Highway Patrol. A recent New York Times article included allegations from unnamed sources that Kahn has dealings with drug runners and Taliban insurgents. Ginty said Kahn, a provisional ANA colonel who used to be in the ANP before starting his own business, has the respect of government officials, Afghan security forces and the local people.
"He gets it done," Maj. Fred Tanner, 1st Squadron operations officer, said of Kahn. "He has 500 guys on the Afghan government payroll but he can call on about 1,500."
Ginty said Kahn spends some of the money he makes on supplying his men.
"It's frustrating when the contractors have these big forts and no issues with weapons and manning, and the government forces are withering on the vine," Ginty said, adding that police logistical problems don't help recruitment efforts.
The answer is for the U.S. military to partner with the ANP at provincial level or higher to make sure staff is getting equipment out to units in the field, he said.
"I can help them with their patrols and maintenance, but really it is the higher-level piece," he said. "I know it is broke down here and broke at a level above these guys, but I don't know where it is broke or how it's broke."
Inaccurate reporting
Ginty's boss, 1st Squadron commander Lt. Col. Douglas Sims, is trying to figure that out in Uruzgan province, where he's charged with mentoring the local police commander, Gen. Juma Gul.
During a meeting with Gul last month Sims tried to get a handle on exactly how many police are working in Uruzgan — the Afghan government's tashkil says about 2,000 — and how many weapons they have. There's no database of police officers and stations lack electricity, computers and Internet connectivity to expedite such a task.
He said his men visit checkpoints and police stations in the province regularly and often find a lot more police officers than weapons.
Complicating matters is inaccurate reporting from police line units, Sims said.
For example, police at a station often won't tell the government if a vehicle is destroyed so that they can continue to collect fuel for that vehicle, which they don't expect to be replaced any time soon, he said.
There have been allegations that corrupt police commanders sell weapons, which may be true, "but for the most part we find they actually are short of weapons," Sims said.
That's not the case in nearby Zabul province where Lt. Col. Omar Jones, commander of 2nd Squadron, 2nd SCR, said Thursday that the Afghan police officer responsible for overseeing supplies in Zabul was recently arrested after the regiment discovered he was supplying the Taliban with weapons.
Jones, whose men work with Afghan police all over Zabul province, said soldiers have been on their guard after reports that insurgents dressed in police uniforms were plotting an attack.
The 2nd SCR commander, Col. James Blackburn, who is also based in Zabul, said local Afghan security forces need help to improve their ability to supply soldiers and police with fuel, weapons and ammunition.
"I'm talking about a guy who is trained to be a fuel handler but he's on a checkpoint pulling security all the time," he said. "He's not out there ... sustaining the Afghan security forces with their own fuel and their own trucks."
Blackburn said he hopes to make significant progress improving Afghan security forces' ability to support themselves in Zabul in the next six months.
Fixing the problem
Moves are afoot to get more gear to Afghan police units in the field, Logsdon said.
"NTM-A is currently working with Afghan police forces to move supplies out to the units in the field; there is a tendency to maintain equipment items at the higher headquarters, but the importance of the fielded units having the equipment on hand is being stressed," she said.
She said she believes that equipment shortages are caused more by logistics management than corruption; NTM-A has not verified any specific instances of corrupt police commanders selling weapons. Some discrepancies can be attributed to lost or damaged items but "anything beyond that would be speculative," she said.
Afghans are also being mentored on how to conduct an inventory, maintain accountability and build regional supply depots to help meet necessary fielding requirements, she said.
---
---
---
---