Insurgents attack U.S. Embassy in Kabul
by
Martin Kuz
September 13, 2011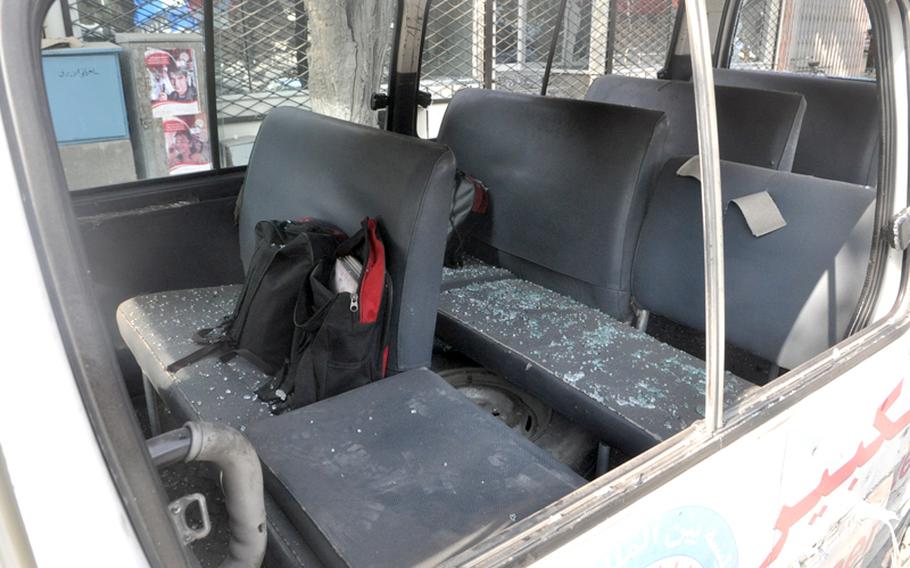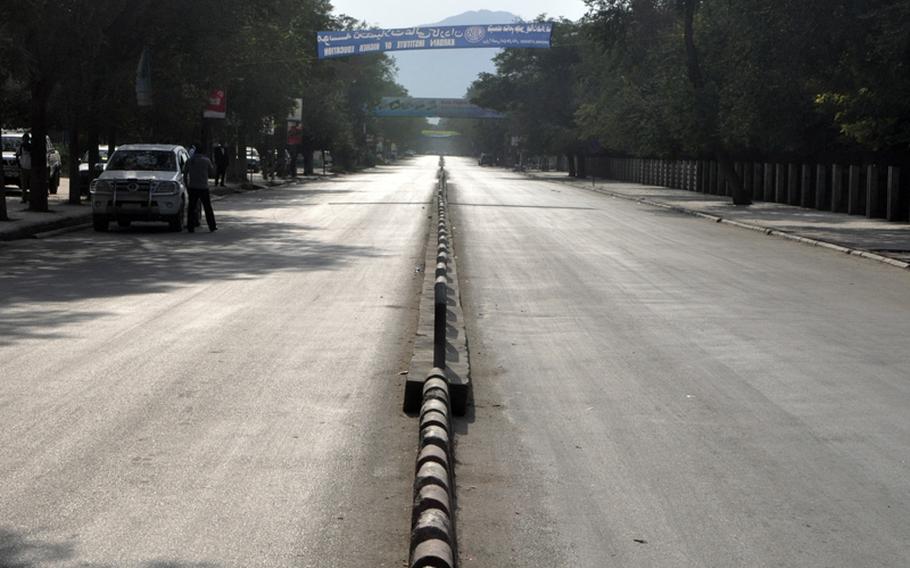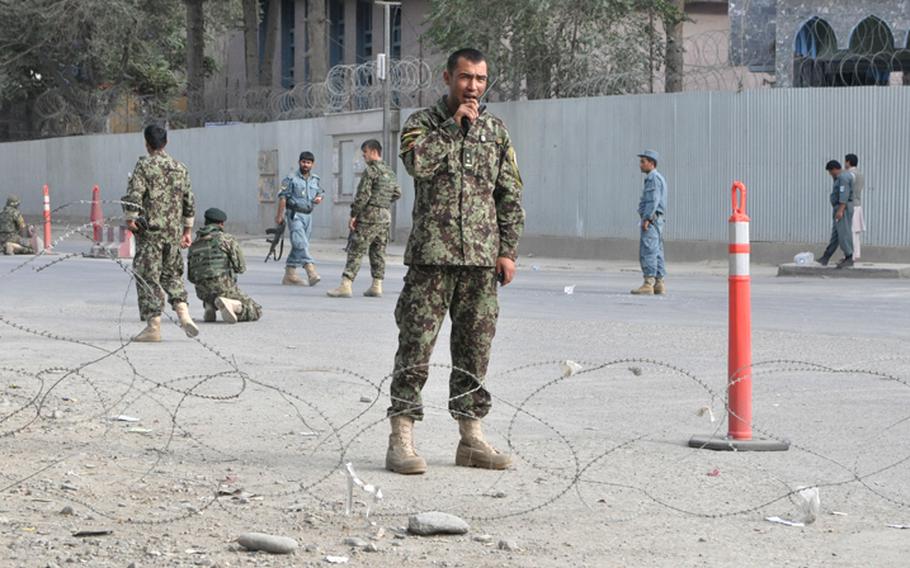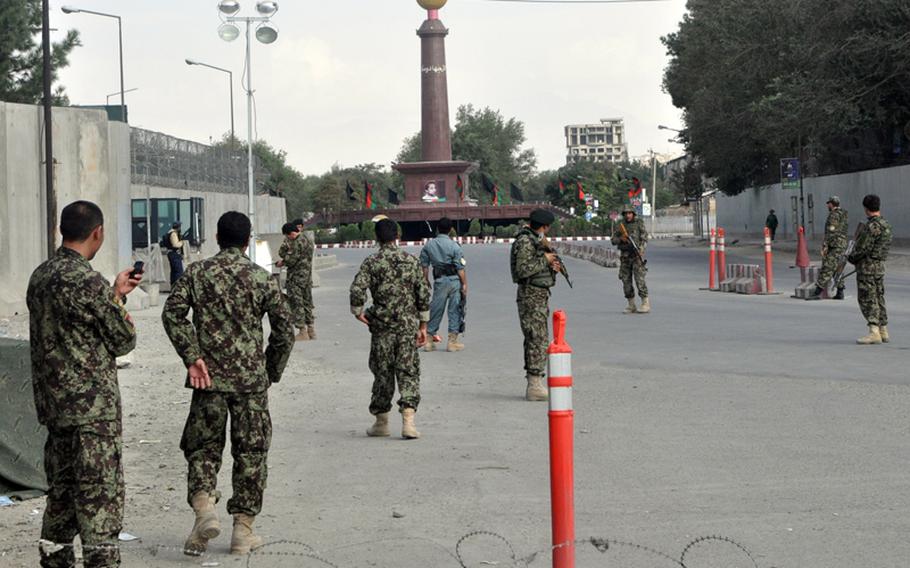 KABUL, Afghanistan — Gunfire and rocket blasts were still echoing in Afghanistan's capital as a twilight rain began to fall hours after Taliban insurgents launched a complex attack on the U.S. Embassy, NATO headquarters and the Afghan intelligence agency early Tuesday afternoon.
The Associated Press reported four Afghan police officers and two civilians were killed in the firefight.
A statement posted shortly after the attack on the Embassy's website said none of its personnel was injured, and NATO also reported no injuries among its personnel.
The Taliban quickly claimed credit for the assault that started around 1:15 p.m., posting a statement on its website that read, in part, "The city is in turmoil and the people are running about in terror and shock."
An estimated four to eight gunmen fired on the embassy with automatic weapons and rocket-propelled grenades from a multi-story building under construction a few blocks from the heavily fortified U.S. Embassy and NATO compound.
Coalition forces responded with gunfire from the ground and the air, as people fled the city's central district on foot and by car, motorcycle and bicycle.
NATO troops on the streets took aim at the enemy position with automatic rifles, while helicopters swooped past the building and opened up with short bursts.
More than three hours into the firefight, an Afghanistan National Army pickup truck rolled through a security checkpoint outside the Embassy. Lying in the truck's bed was a man wearing a white dishdasha, who was motionless and appeared unresponsive.
One rocket fired by insurgents from their perch landed just beyond the embassy compound and struck a school mini-van. Shattered glass and book bags were visible inside the van. Bystanders said there was no one in the van at the time but that a shopkeeper suffered minor injuries.
The Embassy compound in Kabul sits near Charahi Massoud, a monument to the slain Northern Alliance leader Ahmad Massoud, who was murdered by al-Qaida operatives two days before the Sept. 11, 2001, attacks.
The assault came two days after the 10th anniversary of those terrorist attacks in New York, Pennsylvania and Washington. It was the third major attack in Kabul in less than three months, following an insurgent attack Aug. 19 on the offices of the British Council and a June 29 attack on the Intercontinental Hotel in Kabul.
U.S., Afghan and NATO officials sought to downplay concerns that, as NATO begins gradually to hand over security authority to Afghan forces, the country's capital remains vulnerable.
In Washington, Secretary of State Hillary Clinton called the attacks "cowardly" and added, "We will take all necessary steps, not only to ensure the safety of our people, but to secure the area and to ensure that those who perpetrated this attack are dealt with."
At the Pentagon, press secretary George Little praised coalition forces for "taking the fight in a very aggressive way to the insurgents."
Afghanistan President Hamid Karzai released a statement that said the attacks would "embolden our people's determination in taking the responsibility for their country's own affairs."
NATO Secretary General Anders Fogh Rasmussen sounded the same theme during a joint news conference with the president of Latvia.
"We have confidence in the Afghan authorities' ability to deal with this situation," he said. "We are witnessing that the Taliban tries to test transition, but they can't stop it."
Tuesday's attack occurred three days after a suicide bomber detonated a large bomb outside a U.S. combat outpost in Wardak province, killing two Afghan laborers and wounding 77 U.S. troops and 25 Afghan soldiers.
Stars and Stripes reporters Kevin Baron and Jeffrey Schogol contributed to this story.
Twitter: @martinkuz
---
---
---