Reporter's Notebook
Government blocking of YouTube leaves Afghans frustrated
by
Heath Druzin
November 13, 2012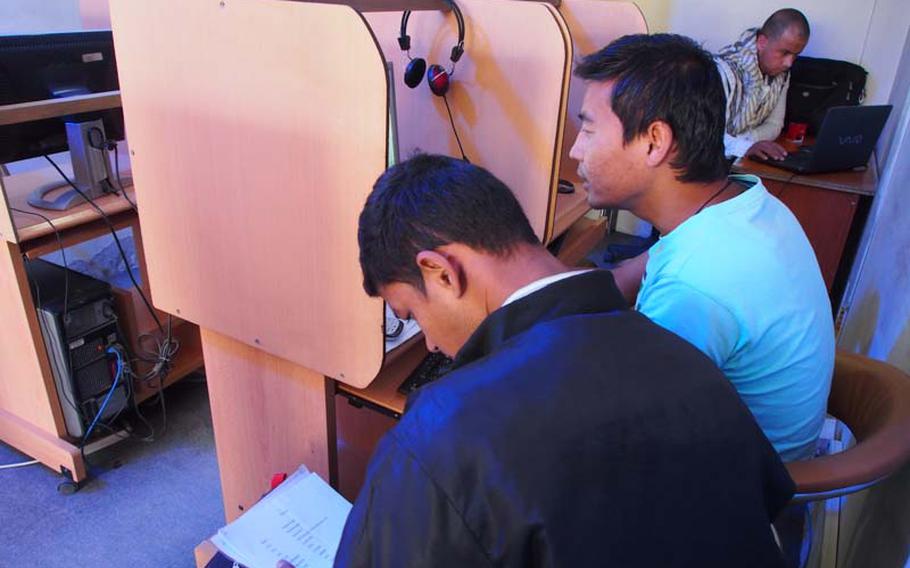 KABUL — At the height of the furor over a crudely produced U.S. movie that insulted Islam's prophet, Google and YouTube went dark in Afghanistan amid concerns Afghans viewing the video would turn to violent demonstrations, as they did in the wake of a Quran-burning scandal.
Google and Gmail came back quickly, but YouTube, the popular video website, is still blocked, annoying many Afghans and raising questions about the government's commitment to free speech.
Few in the government want to discuss the reason for the continued blockage or when the website might come back.
"Maybe it will take six months, one year, we don't know," said Khair Mohammad Faizi, an official with the Afghan Telecommunications Regulatory Authority.
Faizi said the decision was made by the Afghan Security Council and can be revoked only by that body, but no one on the council would speak to the issue, nor would the office of President Hamid Karzai, who is traveling in India.
Despite banning YouTube, where a trailer for the movie "The Innocence of Muslims" was posted, there were several demonstrations in Afghanistan, though none was as intense as protests in several other Muslim countries.
The continued blockage of YouTube is one of several steps the government has taken that have brought into question its commitment to free speech.
"It is against the media law and the Afghan constitution and we in the journalist community are strongly against this," Rahimullah Samandar, head of Radio Free Europe Afghanistan, said.
Karzai's office recently released statements threatening to eject the International Crisis Group from the country over a report that was critical of the country's election process and warned of problems that could increase the chance for a future civil war. Karzai also accused foreign journalists of waging "psychological war" against Afghanistan.
A mildly tech- savvy Afghan can get around the block with relative ease, using proxy servers. But many Afghans lack access to personal computers and instead rely on Internet cafes, where YouTube is largely unavailable.
At one such Kabul cafe, Afghan Internet users said they hoped the government would lift the ban soon.
"There are a lot of people who want to use YouTube, especially the youth," Pamir Najman said. "For sure [we] are frustrated."
druzinh@estripes.osd.milTwitter: @Druzin_Stripes