Missing Heidelberg student teacher found
by
Marcus Klöckner
May 3, 2011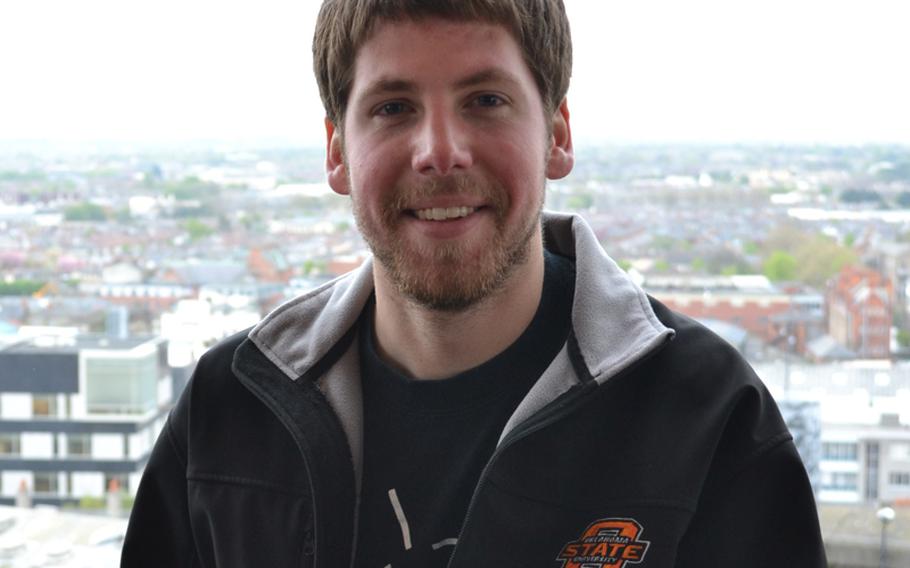 KAISERSLAUTERN, Germany — Brian Boyle, the 22-year-old Heidelberg Middle School student teacher who was reported missing, has been found by German police in a hospital near Karlsruhe.
According to Heidelberg police spokesman Harald Kurzer, the hospital contacted Karlsruhe police Tuesday morning, some 72 hours after he set out on his bicycle, to report that Boyle had been hospitalized.
Kurzer said that Boyle was found by a woman in the city of Malsch, some 40 miles south of Heidelberg.
"At this time," Kurzer said, "we have many questions but no answers what happened to Mr. Boyle."
According to Kurzer, Boyle said he could remember his name and that he left the house Saturday morning but could not remember anything else.
"If we could find his bike and his backpack that is missing, this might shed some light into what happened but we also need him to remember things."
Boyle was sunburned and seemed traumatized, but will be fine, the spokesman said.
"He is now in the hands of his father who picked him up at the hospital. We will give him some time to recover and then we will talk to him again."
Boyle was last seen going for a bike ride on Saturday morning. He was supposed to catch a flight to the United States on Saturday evening but never made it to the airport.
Bob Purtiman, a DODDS-Europe spokesman, said: "We are very relieved they found Boyle."
---
---
---