Hundreds turn out for 16th annual Topper Awards
by
Nancy Montgomery
May 5, 2011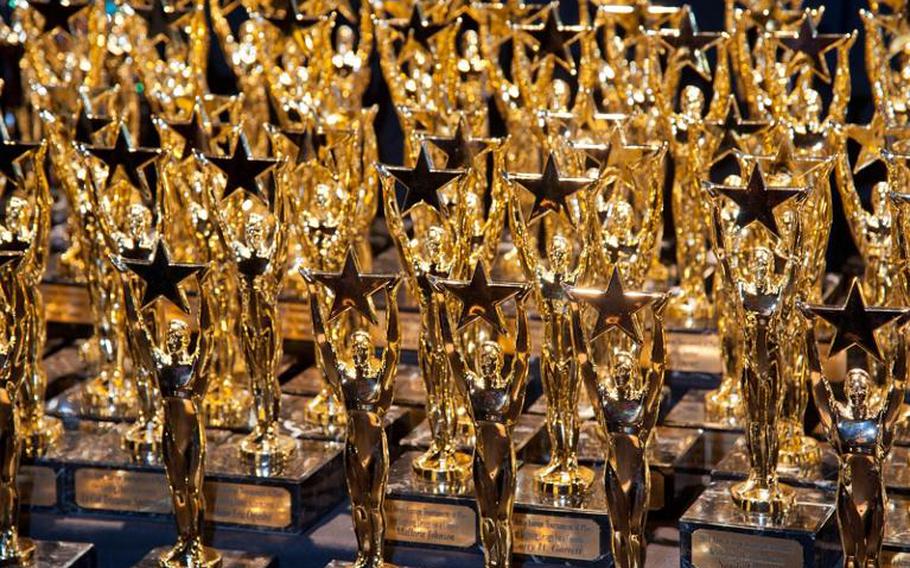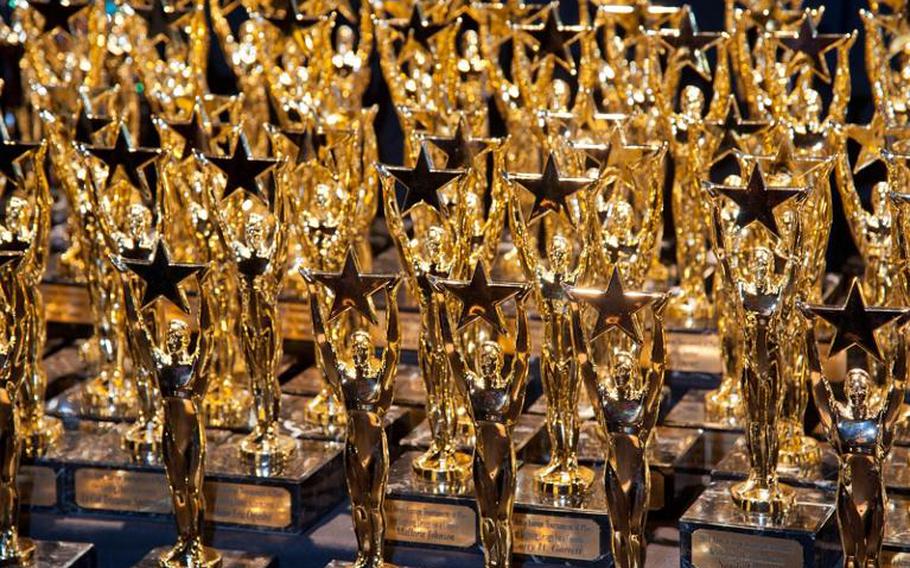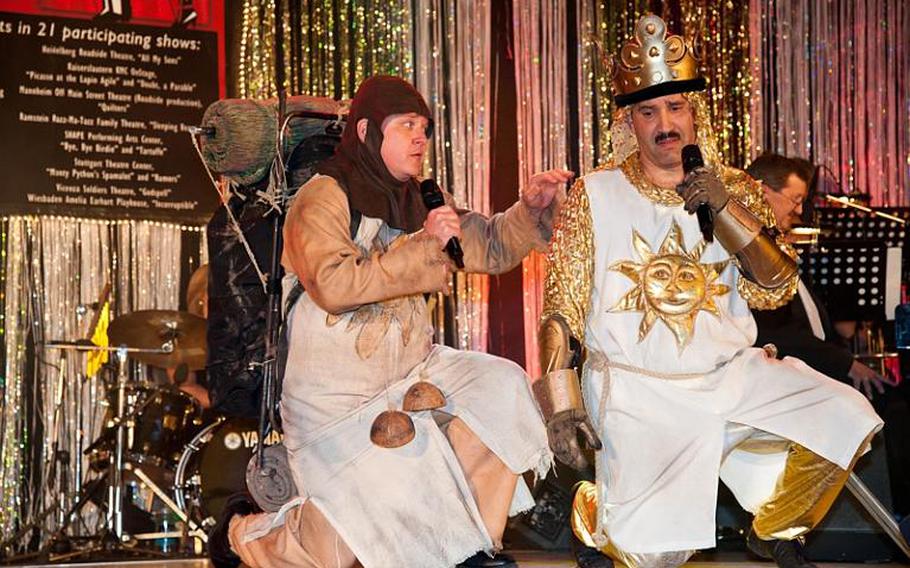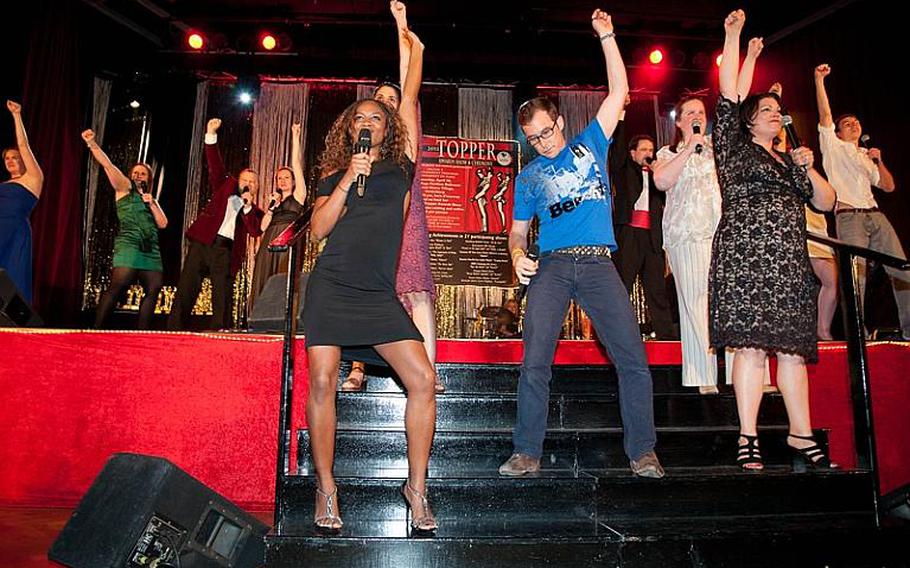 HEIDELBERG, Germany — David Wade Weaver was a trained dancer who had just finished performing in a production of "A Chorus Line" when, on the streets of San Francisco, he saw an anti-war protest.
"They were throwing rocks at the enlistment center. It really made me mad," recalled Weaver, now an Air Force staff sergeant.
"So I just walked in and enlisted."
Army Master Sgt. Lynne Stanley, on the other hand, had never seen a play, let alone acted in one. But corralled into an audition by her sister in 2006 and then chosen for a choice role by the director, she asked how he wanted her to play it.
He told her. "I said, 'That's basically me.' It was too easy," she said.
Both are now members of the lively community that provides live theater on U.S. military bases in Europe. And both won performance awards Saturday at the 16th annual Topper Awards, U.S. Army Europe's answer to the Tony Awards.
They were among 640 people in semiformal attire at the Patrick Henry Village Pavilion ballroom, some of whom had traveled from Belgium, Italy, across Germany and as far away as Turkey. They all got a buffet and a show, beginning with a medley of 38 songs from current Broadway productions.
The awards for actors, directors, crew members and all the other people needed to put on a play are for their work in the annual Tournament of Plays, in which professional theater performers and educators visit the local playhouses to critique a production. This year, six comedies, five dramas and 10 musicals were up for awards.
There were awards for make-up, costumes, sound, lighting, props, sets and more in each of the three categories. According to Jim Sohre, U.S. Army entertainment director — and the Topper's master of ceremonies, piano player and musical director — 91 statues were given out in 72 categories.
The top winners were: SHAPE's "Tartuffe" for best comedy; "Doubt" by KMC Onstage in Kaiserslautern as best drama; and the Grafenwöhr Performing Arts Center's production of "The 25th Annual Putnam County Spelling Bee" as best musical.
The garrisons' and bases' theater program receives about $150,000 a year from the Installation Management Command-Europe and gets some local funding from their garrisons and bases, said Jim Gasparino, IMCOM-E recreation chief. Gyms get more funding.
So most participants are volunteers. But that doesn't affect their love of performing.
Weaver won gleaming Topper awards for best choreography and best actor in a musical for the Aviano Community Theatre's production of "Hello Dolly."
In his day job, Weaver is a disbursement officer, handling cash for Aviano Air Base. "I actually sit in a cage with no windows," he said.
But he's never regretted enlisting while making the most of his opportunities on stage.
"I love to bring the arts to everyone," he said. "I still get to do what I love."
Stanley's Topper, for best actress in a comedy, was for her portrayal of Doreen, the maid in the SHAPE Players production of "Tartuffe."
In her day job, she's in human resources, ensuring her soldiers have all the paperwork they need to be paid and promoted. That's her main focus, she said. The stage is something extra. And special.
"Entertaining people — Oh my God," she said. "It makes me feel good."
---
---
---