Dig for WWII remains might prove bittersweet for archaeologist
---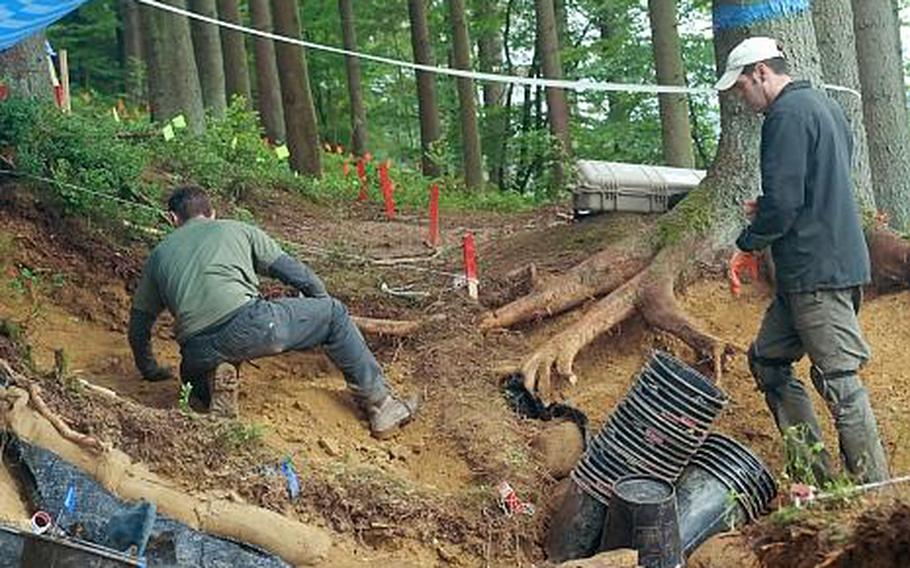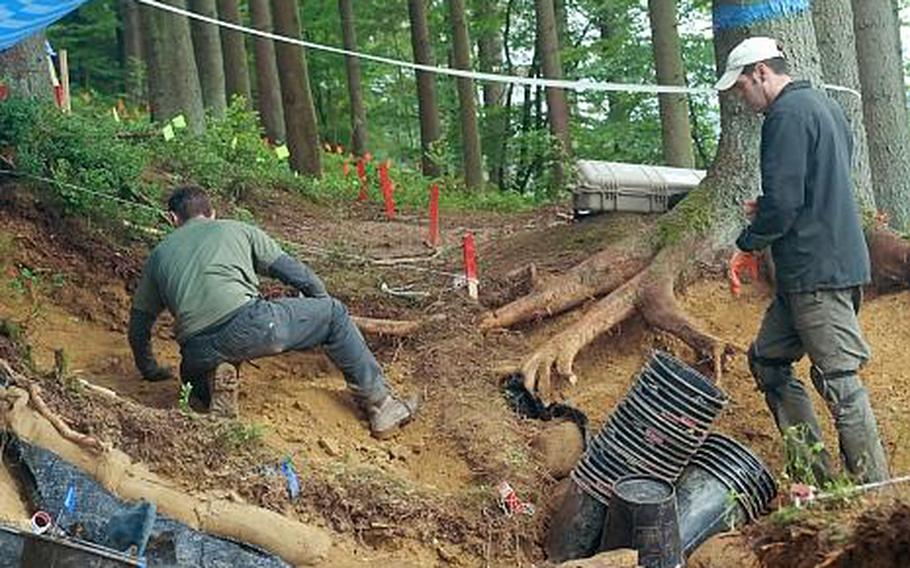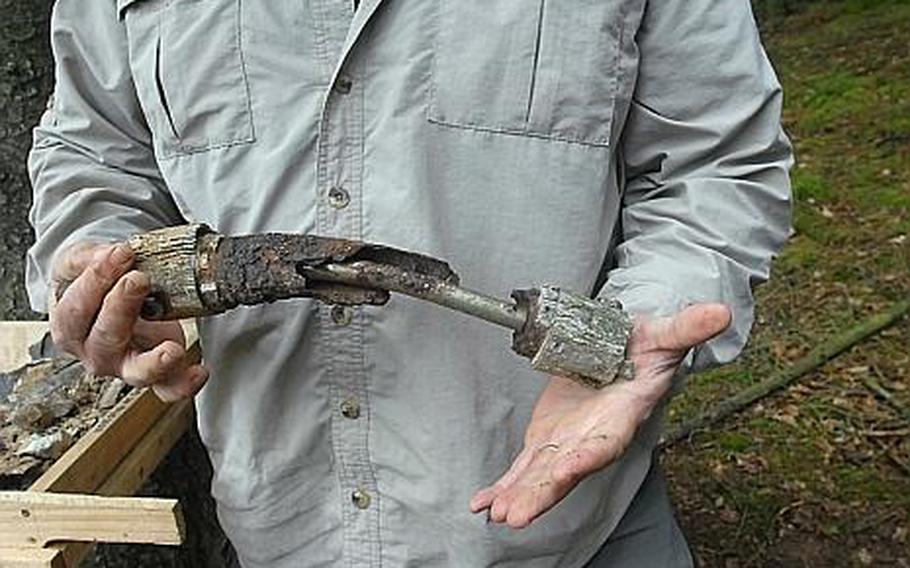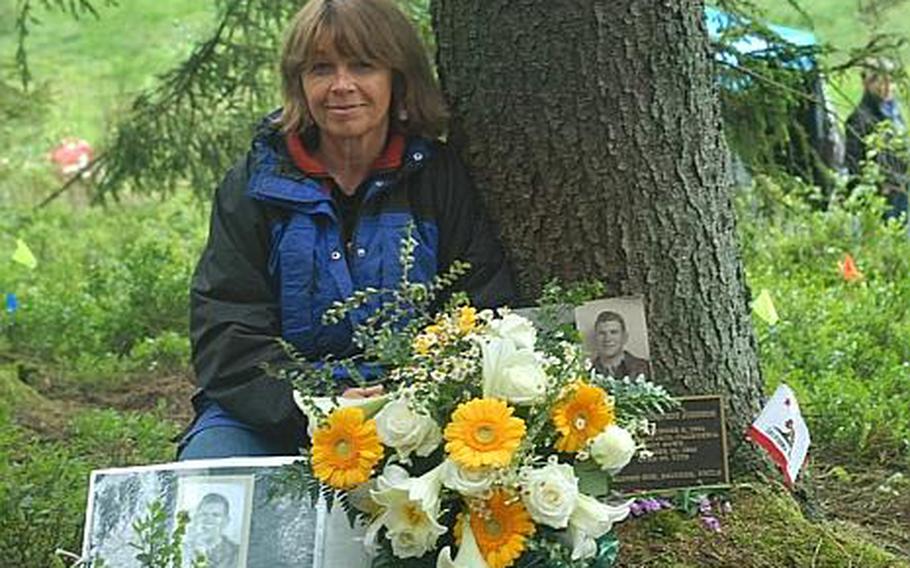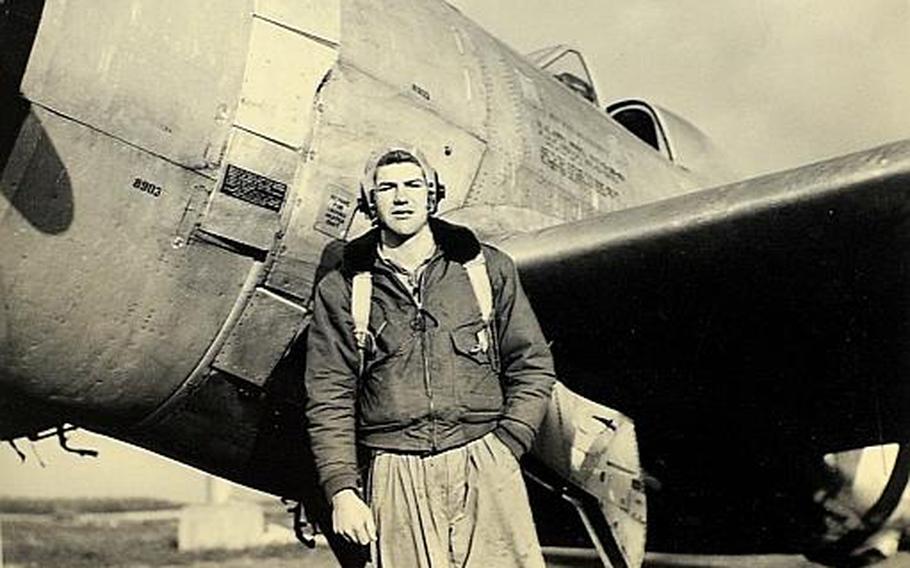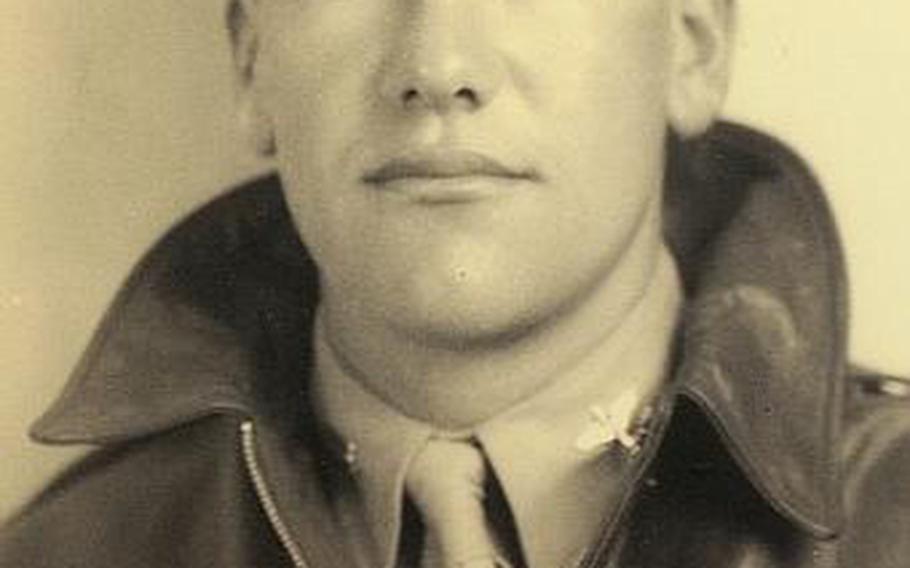 ST. VITH, Belgium — Of all the digs archaeologist Dawn Johnson has surveyed over the years, a small site on a wooded hillside in southeastern Belgium ranks as the most meaningful.
For this, she believes, is the last patch of earth her long-lost, outdoor-loving uncle glimpsed before his P-47 fighter crashed while attacking a German convoy on Christmas Day 1944. Army investigators toured the area after the war, but found neither the remains of 2nd Lt. Hilding Roy Johnson nor the wreckage, Dawn Johnson said.
Now, more than six decades after his plane was shot down, a team of Americans from the Joint Prisoners of War, Missing in Action Accounting Command is at the site searching for "Uncle Roy," as she refers to him.
"At least he's going to come home," Dawn Johnson said as she stood a few feet from the impact crater.
Based in Hawaii, JPAC devotes most of its time to repatriating the remains of Americans lost in Southeast Asia. However, the joint command does dispatch recovery teams to Europe at least once a year.
Teams typically work multiple sites. The 10-member ensemble operating in Belgium will head to a couple of sites in Germany later this month to help two other JPAC teams, said Kelley Esh, who, as a forensic anthropologist, is the scientific leader for the Belgian excavation.
There are approximately 74,000 Americans listed as missing from World War II, according to JPAC's 2010 annual report. About 35,000 servicemembers are categorized as "recoverable." The rest of the missing mainly are individuals lost at sea, or who died in a direct artillery hit.
"There's a lot of work for JPAC out there, without a doubt," said Army Maj. Ramon Osorio, a spokesman for the organization.
Second Lt. Hilding Roy Johnson of Sacramento, Calif., was declared missing in action following the Battle of the Bulge, Germany's last major offensive of the war. In October 1945 he was listed as killed in action. JPAC officials got an unexpected break in the case when Dawn Johnson told them in 2008 that her uncle's crash site may have been located near the town of St. Vith by the Belgian-German border.
Two years before, Manfred Klein, a local archaeologist who has handled similar case, came across the shards of a plane on a hillside.
Klein visited the site again and discovered more debris just as loggers began clearing part of the hillside. Among the items he found was a scrap of metal bearing the serial number of one of the aircraft's .50-caliber machine guns. That number helped lead him to Johnson. Klein eventually tracked down the pilot's niece. At the time, she was helping to unearth the remains of a Paleolithic mastodon near Monterey, Calif.
She contacted Quentin Aanenson, a P-47 pilot featured in Ken Burns' documentary "The War." As fate would have it, Aanenson "loaned" his plane, nicknamed the "Rebel Jack," to her uncle on Christmas Day 1944, she said.
In 2008, Dawn Johnson traveled to St. Vith. Using Klein's information and her archaeology skills, she located the impact crater and started shoveling. To her astonishment she found bone fragments, including a large bone, possibly a tibia.
Standing on the hillside, holding a bone she thought might belong to her uncle, Dawn Johnson said, a flood of memories washed over her.
She remembered the photo of Uncle Roy in his uniform on top of her grandmother's Steinway piano, with fresh cut flowers and a bowl of M&Ms beside it. It was as if grandma wanted sweets to be ready should Roy stroll into the house one day.
The oldest of five children, Roy Johnson's life, death and absence had been part of family lore for decades.
"I just felt my grandparents' presence," Dawn Johnson said. The moment of discovery "was so bittersweet. He was still a member of the family."
As a rule, family members typically don't visit JPAC excavation sites. However, an exception was made, and Dawn Johnson was permitted to link up with Esh's team when it arrived in Belgium last month, but despite her background, only as an observer.
All Esh is allowed to say until the investigation is complete is that her team "has found possible osseous remains," meaning bone material.
"Multiple lines of evidence are what we really try to focus on," Esh said.
Between the bones, the old crash report and the machine-gun serial number, Dawn Johnson feels JPAC probably has enough evidence to say this is her uncle's crash site.
Also discovered was part of a grip to a possible Colt 45, the type of gun Johnson was known to have owned. But it will be months, if not a year or more, Esh said, before JPAC can close the case.
"It all fits," Esh said as a light rain fell.
When the rain intensified, a couple of her colleagues briefly found shelter under some trees, surveying the surroundings where the biggest and bloodiest battle of the war for U.S. forces was fought. Directly below them was the road the German convoy was using when Johnson and his fellow fliers in the 391st Fighter Squadron dove down on them.
"Kind of hard to imagine with all these trees," Marine Sgt. Brandon Rodriguez said of the battle that claimed more than 19,000 American lives. "It's pretty crazy."
Army Sgt. Michael Carroll said getting to know Dawn Johnson, and thus 2nd Lt. Hilding Roy Johnson, personalizes this dig in ways others before it have not.
"I'm here to bring her uncle home," Carroll said.
Carroll, 26, is from Mahtomedi, Minn., while Rodriguez, 25, calls West Covina, Calif., home. Each has been deployed to war zones multiple times. Both called it an honor to help bring closure to families, no matter how many years have passed.
"I would want my fellow soldiers to keep looking for me," Carroll said.
"It's part of our warrior ethos to never leave a fallen comrade behind," Carroll added. Johnson "has been missing for 66 years and we're still looking for him."
---
---
---
---