Closing of bases in Mannheim ends special relationship between Germans, U.S. troops
by
Nancy Montgomery
May 22, 2011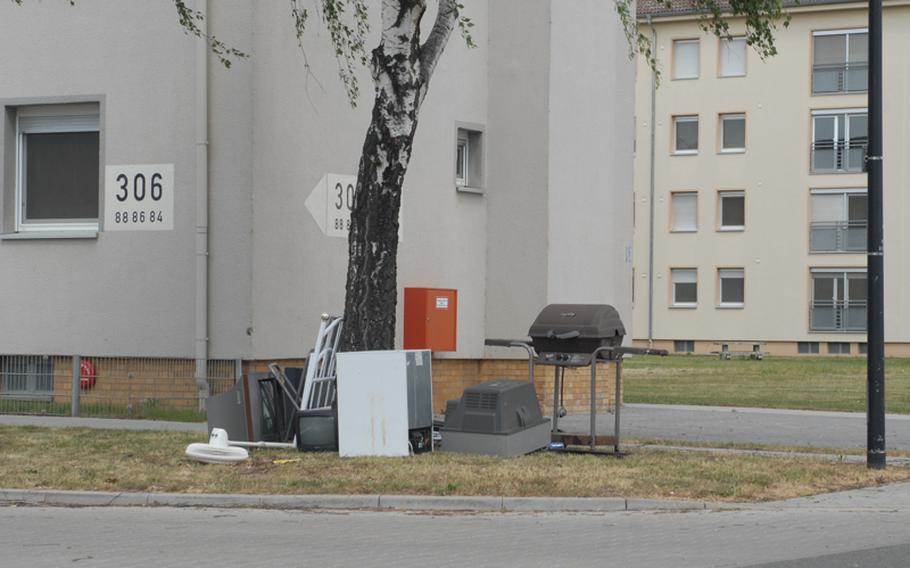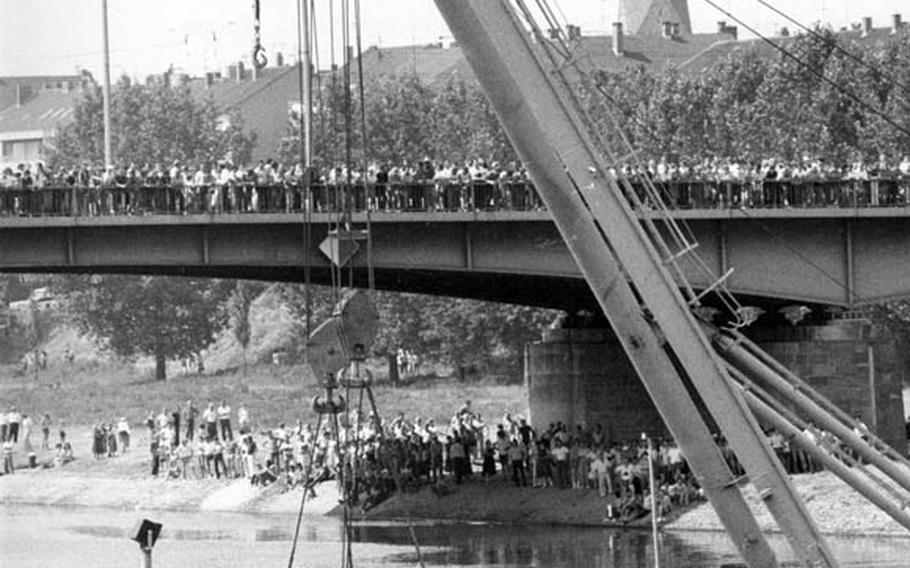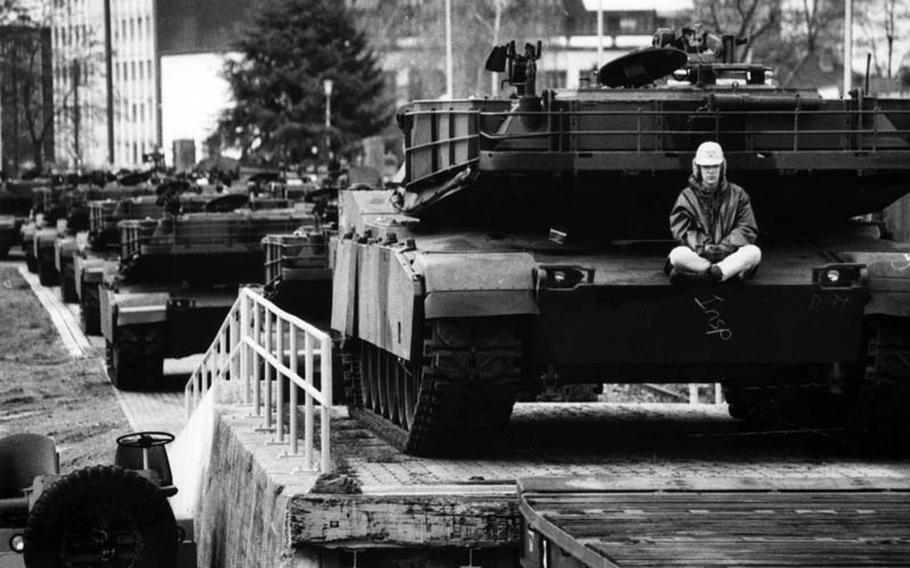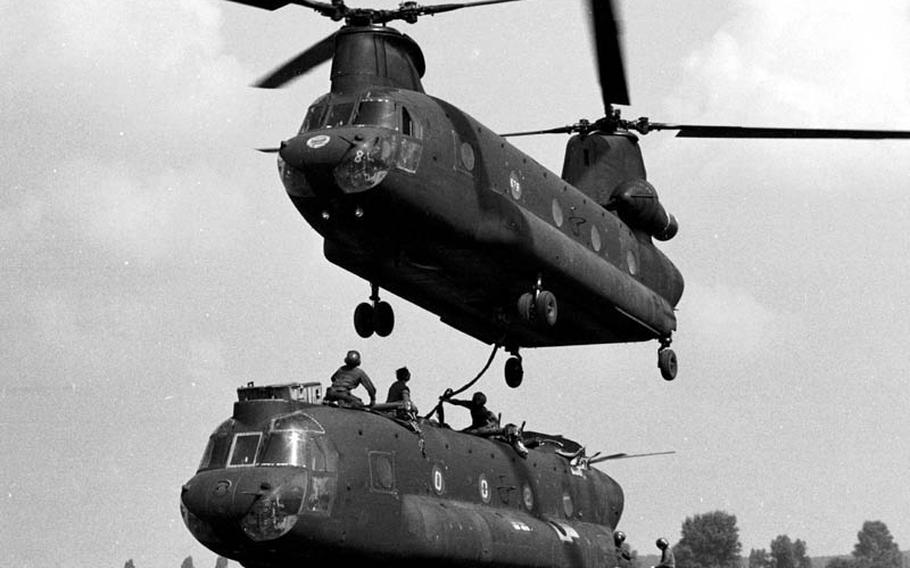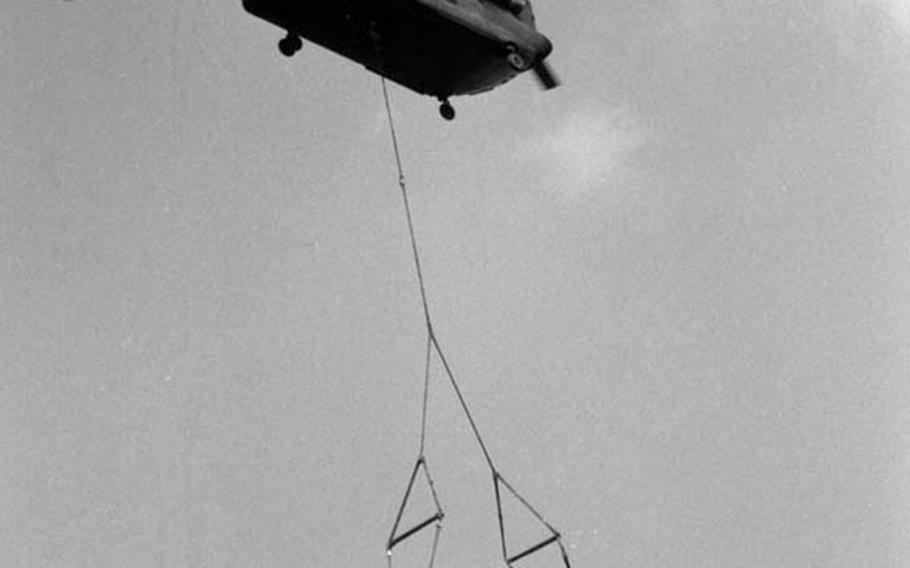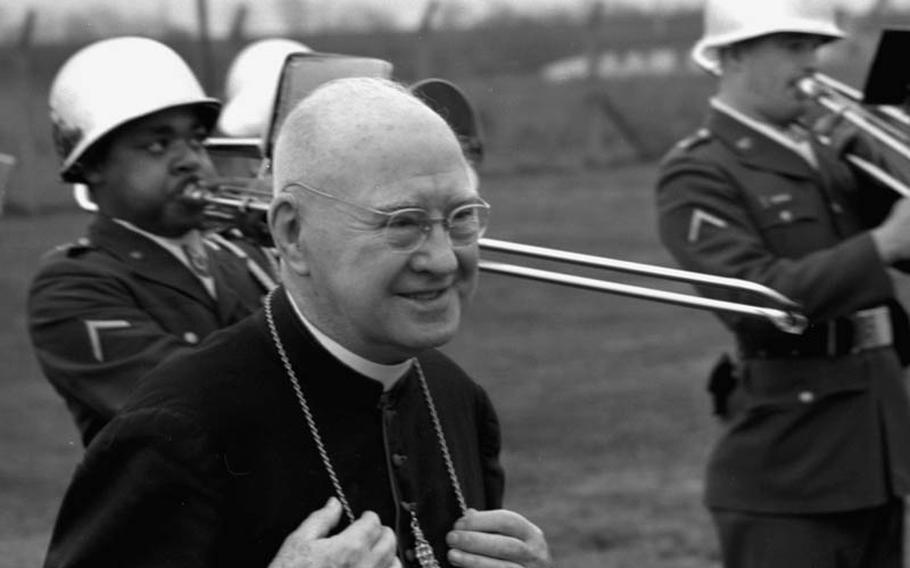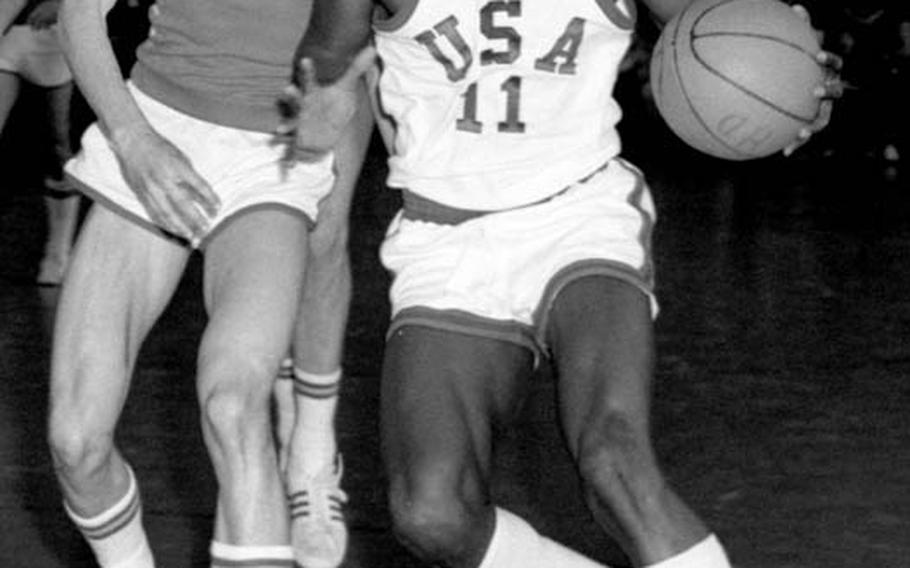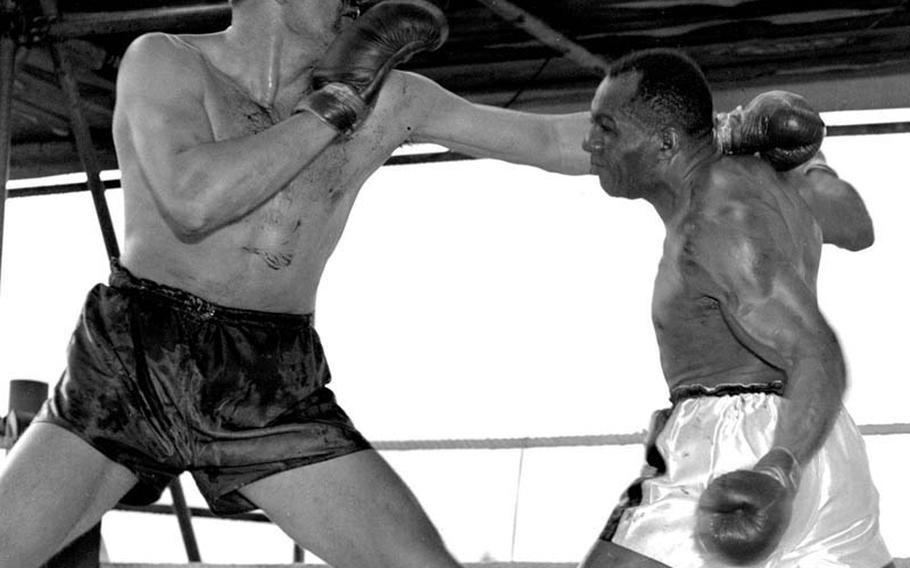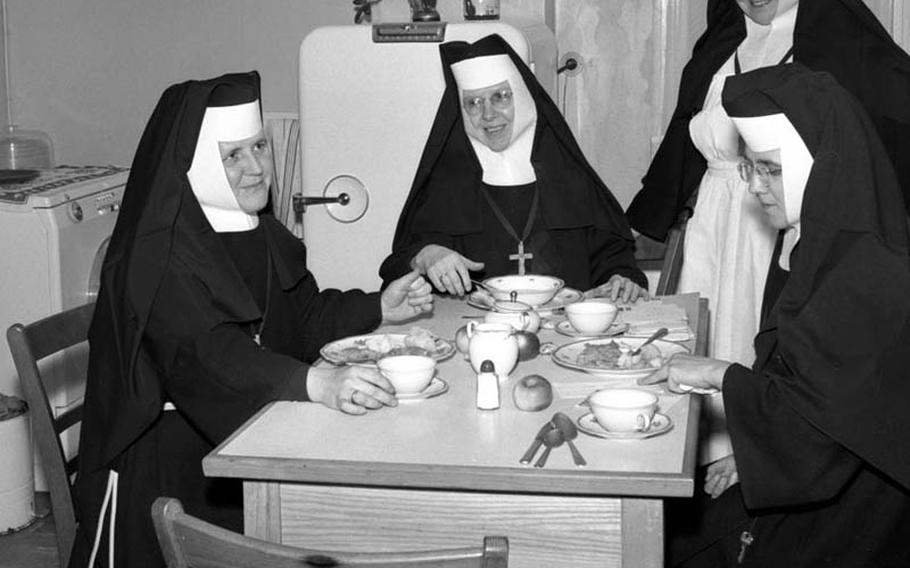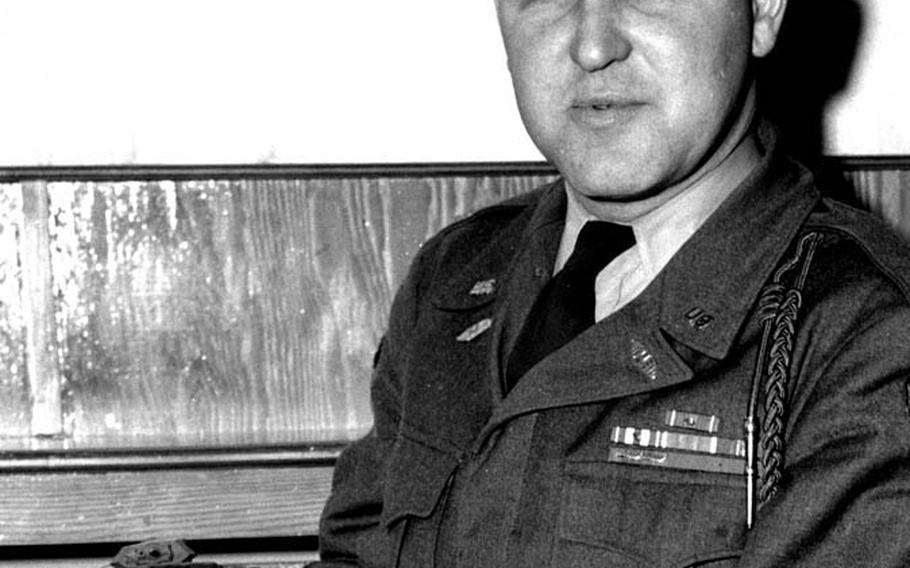 MANNHEIM, Germany — Christian Fuehrer knows where Gen. George C. Patton was headed the December day in 1945 when his Cadillac hit a U.S. truck in Mannheim.
"He wanted to go pheasant hunting in the woods near Weinheim with Maj. Gen. Hobart Gay," Fuehrer said. Patton was paralyzed in the collision and died in Heidelberg's hospital 12 days later.
Fuehrer can discuss at length the infamous 1982 incident in which a soldier one Saturday morning took a tank from Sullivan Barracks and drove it into downtown Mannheim. "He destroyed a streetcar, several (cars) and injured a couple of people. He backed the tank over a bridge and drowned in the Neckar River."
He can say how many American kids attended the garrison elementary school at its peak in the 1980s: "2,200."
What the Mannheim math professor can't tell you is what he will do when the garrison closes down completely and all the Americans he says he has come to find preferable to his countrymen vanish.
"Frankly, I don't know where to go," Fuehrer said.
The city of Mannheim had its official farewell ceremony for the garrison in early May; the garrison command will case its colors at the end of the month and, by next summer, most of Mannheim's soldiers will have departed.
The garrison — formerly one of the largest in Germany, with some 8,500 soldiers in the 1950s and 1980s — is mostly a ghost town. Housing areas are empty, barbecues and televisions rest in heaps outside to be carted off.
"To drive through at night and see so few lights — it's depressing," said Christine Gephard, who for more than 30 years worked for the garrison in host-nation relations and public affairs and was one of about 500 Germans whose jobs evaporated as the garrison began closing down. "It's not only sad. It's almost heartbreaking. In a way, it's home.
"But I'm not complaining," said Gephard, who now, at 55, is learning to be a protocol specialist for the 21st Theater Sustainment Command in Kaiserslautern. "I'm happy I'm employed. A lot of my friends were not so lucky."
For Gephard, Fuehrer and other Germans like them — as well as hundreds of retired American soldiers and civilians in the city — the garrison's loss is also their loss.
"Really, an era comes to an end," Gephard said.
For many, after 65 years, the garrison ends more with a whimper than a bang, reflecting decades of U.S. troop reductions after the Cold War's finish, a post-9/11 mentality that made fortresses of bases, and two wars that resulted in multiple deployments for U.S. troops in Europe.
"The normal Mannheim citizen wouldn't know it's closing, because the buildings are still there and they don't go on base," said Doris Scott, an executive at a Mannheim television station who decades ago worked for the garrison.
Younger Germans probably are indifferent, Scott said, but to those 50 and older, the news of the garrison's shutdown will come as a shock. "Mannheim without Americans is hardly thinkable," she said.
For U.S. Army Europe, shutting down Mannheim is just part of doing business these days.
"In a practical sense, the closure of Mannheim is really no different than recent closures of Würzburg, Hanau and Giessen," said Bruce Anderson, a U.S. Army Europe spokesman in an e-mail.
After a huge troop reduction in the early 1990s, USAREUR began again closing bases and moving troops in 2003. Since then, the command has cut about 21,000 soldiers positions and closed some 100 sites. "There is absolutely a feeling of sadness as we close U.S. military communities," Anderson added.
Mannheim's closure, along with Heidelberg's, will save about $112 million a year starting in 2016, Anderson said.
The garrison sprawls across 1,260 acres, just 3.5 percent of Mannheim's real estate. What will happen to it is unknown.
"It's a great challenge to deal with 510 hectares," said Siegfried Raatz, at the Mannheim mayor's office. "We already had a look inside Benjamin Franklin Village. It's not really the type of housing we need."
Mannheim's mayor has asked his citizens to submit ideas for what to do with the land and buildings when all are returned by 2015.
The base closure will also cost the city money: In 2009, Heidelberg's mayor said that the move of USAREUR headquarters to Wiesbaden would cost his city and Mannheim some 45 million euros a year.
"And we also lose friends," Raatz said. "There are a lot of friendships."
Mannheim had its farewell ceremony on May 8, the anniversary of Victory in Europe Day, when the Allies formally accepted the unconditional surrender of the armed forces of Nazi Germany.
Mannheim, which had been largely destroyed by American and British bombers, would never forget, the mayor said in his speech, how magnanimous the Americans had been and how influential. It was unusual, he said, "for a victor to extend a hand and open a perspective."
Fuehrer's mother was 3 years old when the war ended. Germany lay in ruins and there was little to eat. She told her son how U.S. soldiers had shared their rations with her. Moreover, his parents told him how the Americans had brought democratic values, popular music, even a new, less formal way of being in the world.
"Both my parents had a very positive view of the Americans. This applies to many people in my generation," he said. "We owe the Americans so much."
He was 16 when he rode his bike onto base in 1985, curious to see what was there. "To me, it was fascinating. Even the air smelled different."
Gephard, too, remembered the 1980s as the best of times. Mannheim was "jazz central" then, and Americans and Germans routinely socialized together. One year, 400 soldiers spent Christmas with German families.
"We had a known enemy. We had a lot of money. And we had excellent German-American relations," she said. "The '80s were the golden years."
Fuehrer liked how Americans were: optimistic, generous, open, he said. "People offered you their first names very soon. I liked that very much."
He started volunteering at the United Service Organizations, translating letters and bills for Americans. He started attending Sunday services, then joined the choir, then became an usher. He rarely missed a Sunday. And he learned to say "Hooah" — literally — at every opportunity. Fuehrer, 42, claims never to have met an American he didn't like. He is writing a book about the U.S. presence in Mannheim he hopes to have published by the city archives.
Fuehrer cultivated a relationship that endured even as chaplains, commanders and soldiers came and went. There were always new ones to meet.
"Now there's just people moving away," he said.