Air Force merges two command and control units in Germany
---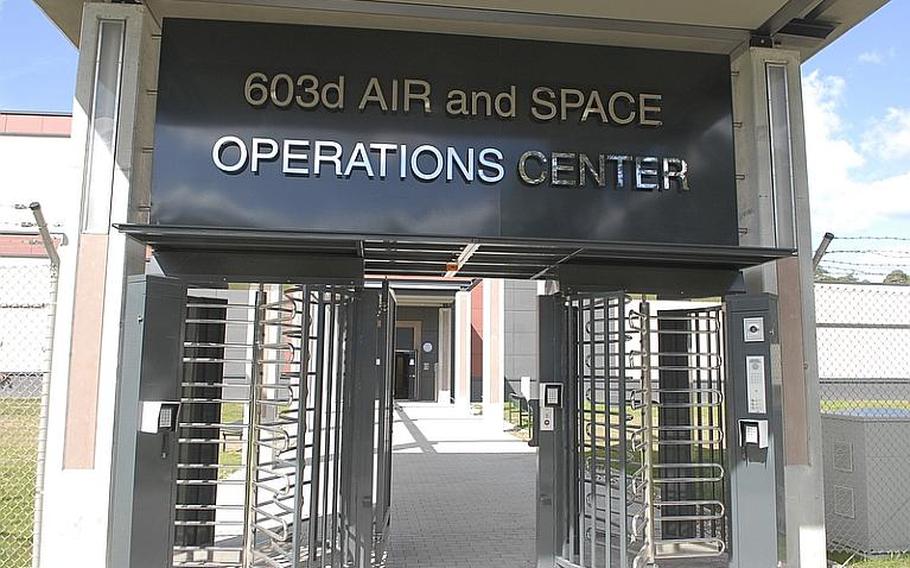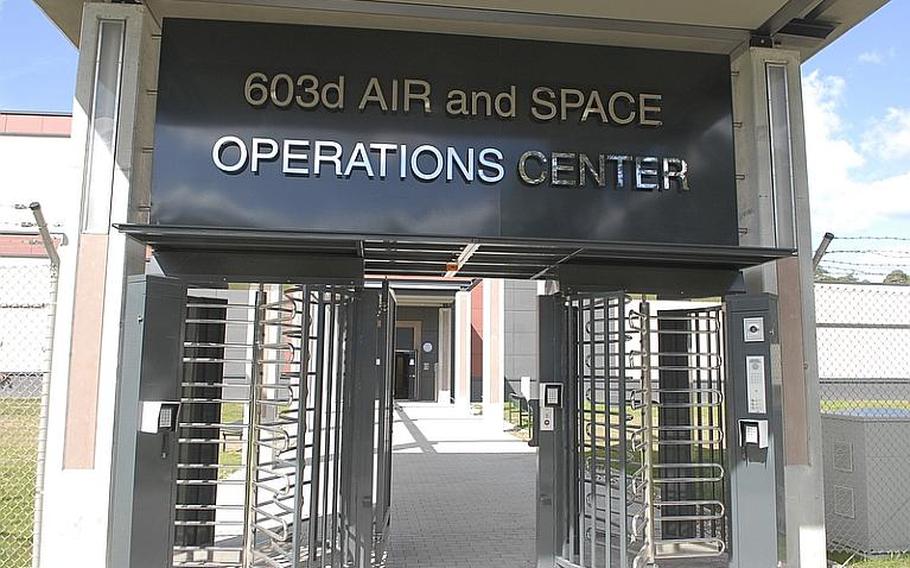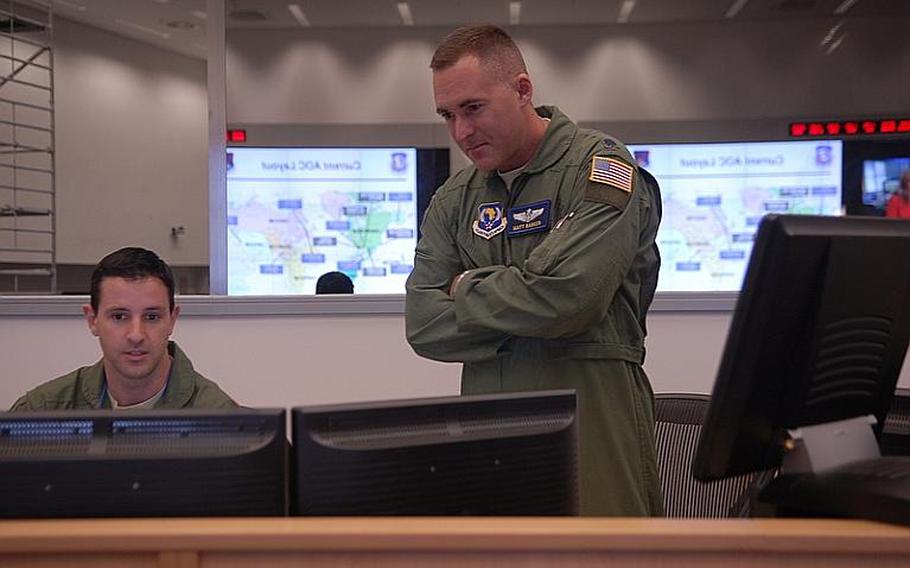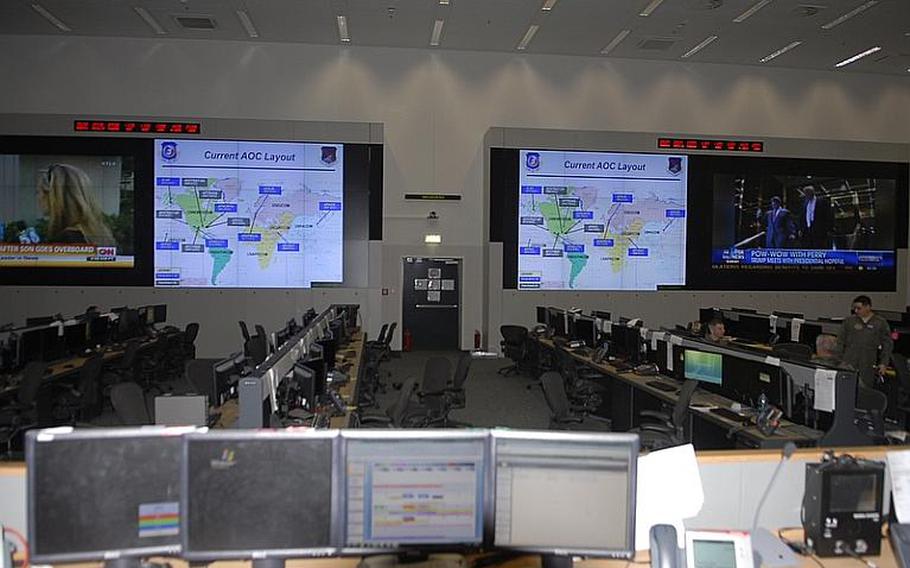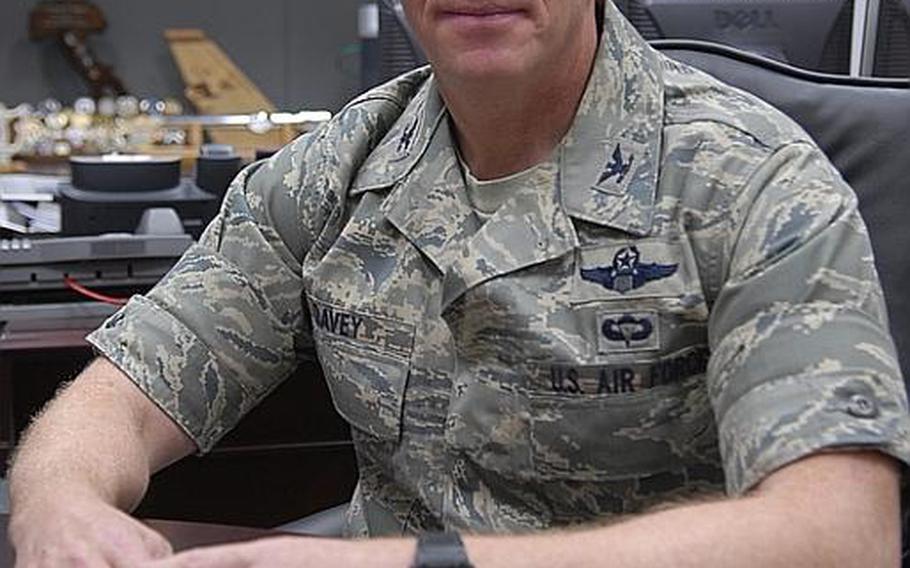 RAMSTEIN AIR BASE, Germany — The Air Force has merged two command and control units at Ramstein Air Base, with the new combined unit overseeing all U.S. air operations in Europe and Africa. But plans for a similar consolidation in the United States were abandoned, following intense political pressure by Congressmembers who argued keeping both U.S. facilities open would spare hundreds of jobs in Florida and Arizona.
In January, the Air Force announced it would combine four air operations centers — two in Germany and two in the States — as part of an Air Force-wide effort, directed by the Defense Department, to save billions of dollars.
At Ramstein, the mission of the 617th Air and Space Operations Center (AOC) was folded into the 603rd Air and Space Operations Center on Oct. 1. With the merger, the 603rd will oversee all U.S. air operations in Europe and Africa.
Plans to merge air operations centers at Tyndall Air Force Base, Fla., which supports NORAD and U.S. Northern Command, and Davis-Monthan Air Force Base, Ariz., which supports U.S. Southern Command, meanwhile, were abruptly halted in late August.
U.S. Sen. Bill Nelson, D-Fla., said he called everyone he knew to stress the importance of keeping the 601st Air and Space Operations Center at Tyndall intact, according to a report in Panama City's News Herald.
"I even called on my friend, the vice president," the newspaper quoted Nelson as saying.
An Aug. 30 press release on the website of U.S. Rep. Gabrielle Giffords, D-Ariz. said she and her staff were "gratified" that the Air Force had dropped the consolidation plans, after they had lobbied the Pentagon, noting that Davis-Monthan stood to lose 255 jobs if the center were shifted to Tyndall.
The two-continent consolidation was part of an overall Air Force proposal to save $34 billion over five years by consolidating staff, headquarters and infrastructure as part of the Pentagon's "efficiencies" initiative.
The service "found a more effective solution for the command and control of our AOCs in the continental U.S.," said Maj. Chad Steffey, an Air Force spokesman at the Pentagon.
"The Air Force has every confidence that we will meet DOD's targeted savings by reviewing the shared resources, manpower and mission overlap throughout all of our AOCs, rather than through a handful of consolidations," Steffey said.
Those details will be in the service's fiscal 2013 budget proposal, he said.
Air Force officials could not say how much the service expects to save by combining the two AOCs at Ramstein.
The Air Force now has 11 remaining air operations centers.
The 617th was formed in 2009 to help 17th Air Force carry out its missions in Africa. Seventeenth Air Force will be folded into U.S. Air Forces in Europe sometime next year.
Air Force officials at Ramstein said the U.S. military's command and control of airspace in Europe and Africa won't be affected by the restructuring. No capabilities or expertise will be lost, said Air Force Col. Peter Davey, the 603rd AOC commander, who oversees about 400 personnel in a new air operations center on Ramstein that opened earlier this month.
"We'll deliver what I consider a better capability because of the strengths" of each organization, Davey said, pointing to the example of Operation Odyssey Dawn, when the two AOCs at Ramstein worked together to manage the air portion for the U.S. military campaign in Libya earlier this year.
---
---
---
---