172nd Infantry Brigade cases colors as it readies for deployment
by
John Vandiver
June 11, 2011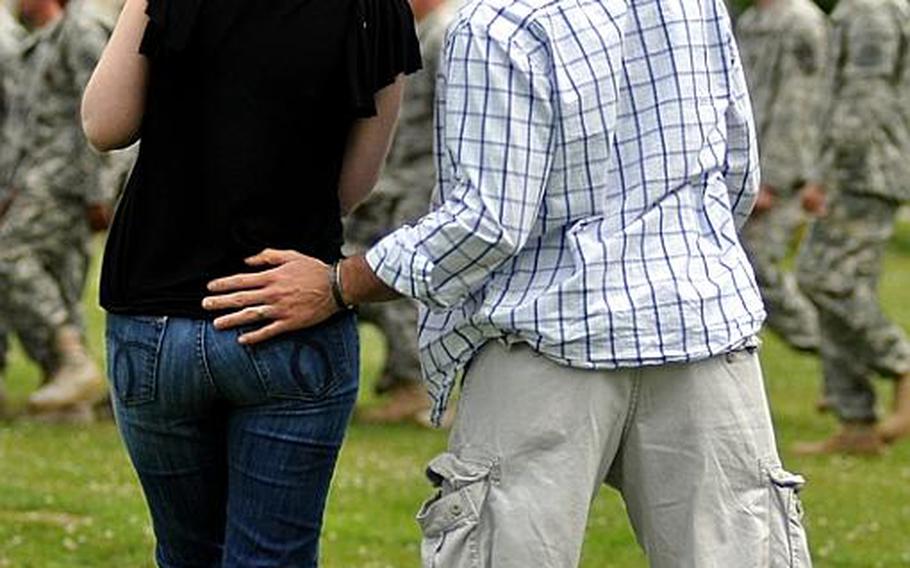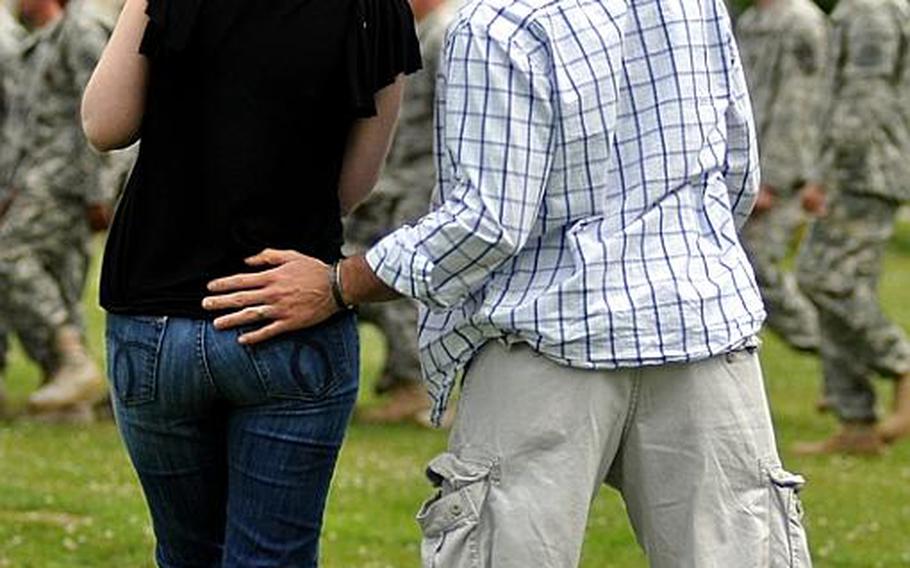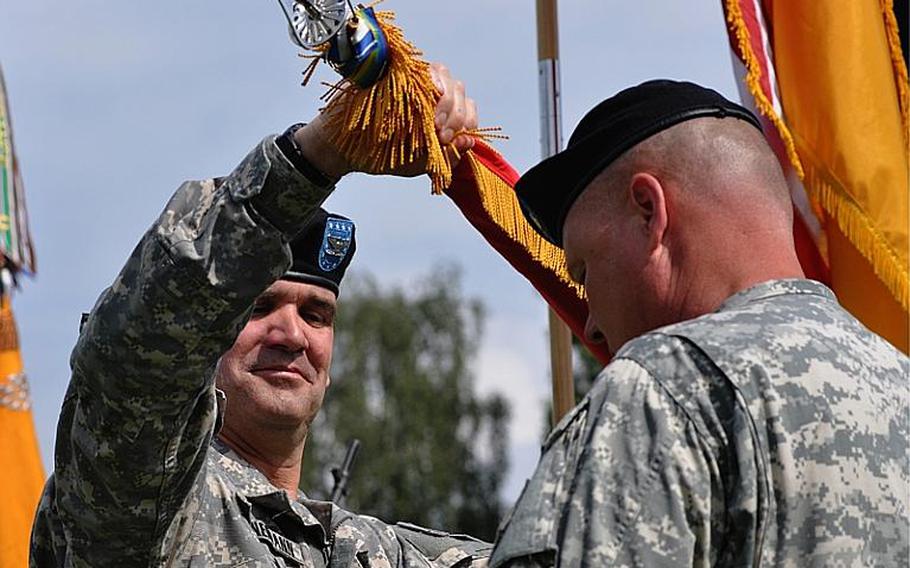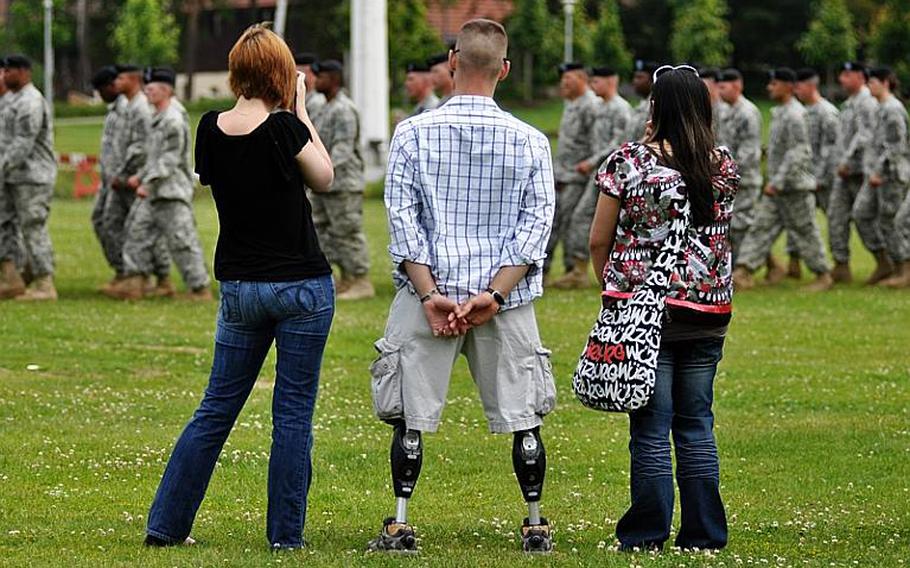 GRAFENWÖHR, Germany — After many long days and nights on the ranges here during the past several months, the soldiers of the 172nd Infantry Brigade are about to put their training to use as they head to Afghanistan for another yearlong deployment.
The 172nd cased its colors Saturday during a predeployment ceremony that formally marked the end of its preparations for combat.
"Once again our nation has called upon you to do your duty as we continue to battle an insurgency," Brig. Gen. Allen W. Batschelet, V Corps deputy commander, told the 3,500-strong unit lined up in formation on the garrison parade field.
"In a matter of weeks you will join a federation of forces engaged in Afghanistan, and you will face the uncertainty of combat yet again.
"This deployment provides the Blackhawk brigade a golden opportunity to continue to assist the Afghans in achieving their dreams."
For many of the 172nd troops, this deployment will be a return trip.
"It's the same as always. You go in with the best intentions," said Staff Sgt. Michael Williams, who has deployed to Iraq and Afghanistan three times.
While it is easy to focus on the mission, the hard part is bidding farewell to family members, Williams said. "It gets harder every time," he said. "It never gets easier."
Col. Edward T. Bohnemann, who assumed command of the brigade earlier this year after Col. Frank Zachar was relieved due to loss of confidence in his ability to lead, emphasized how much work has gone into predeployment preparations. The many late nights on the training grounds in Grafenwöhr and Hohenfels meant significant time away from loved ones, Bohnemann conceded. But, he said, those hours were needed for the mission ahead.
"Our job will not be easy," Bohnemann said, but "this brigade, this Blackhawk brigade is well trained for its future mission."
Brian Schar, a retired staff sergeant who lost both of his legs during a 2007 deployment to Iraq with the brigade, flew in from the States to bid his old comrades farewell.
"One thing I feel is jealousy. I wish I was going with them," Schar said. "Also concern. When it's your third or fourth time going, it feels like you're pressing your luck. My thoughts are with all these guys."