Yokota's Japanese-American Friendship Festival a big draw
by
Grant Okubo
August 20, 2011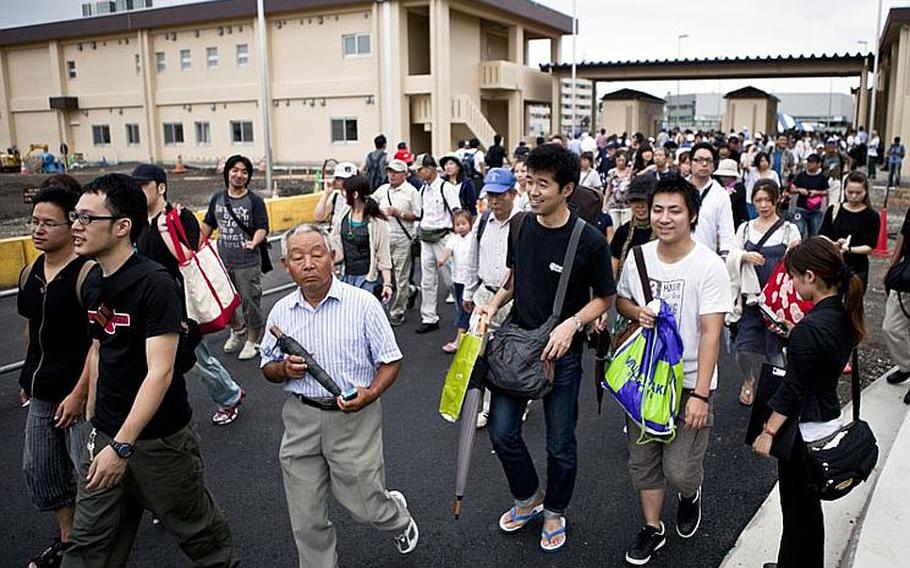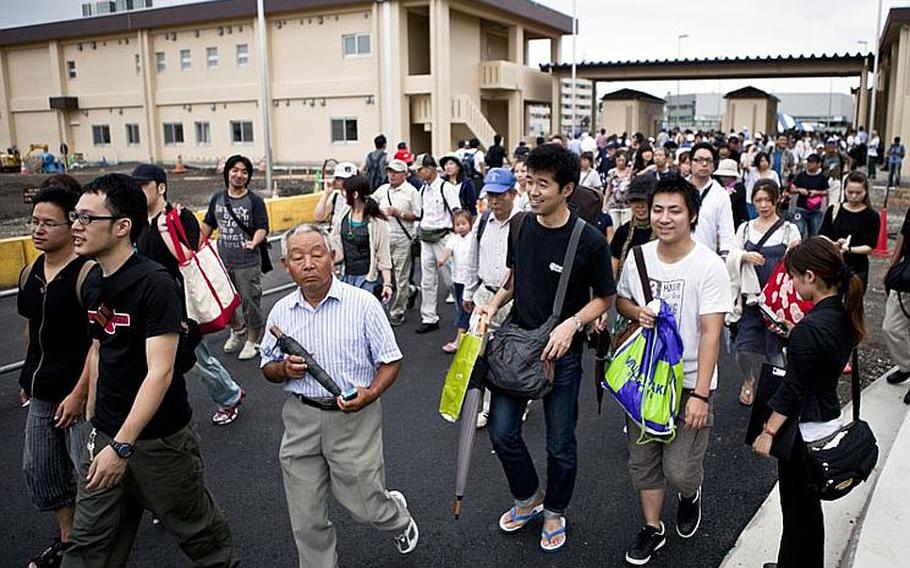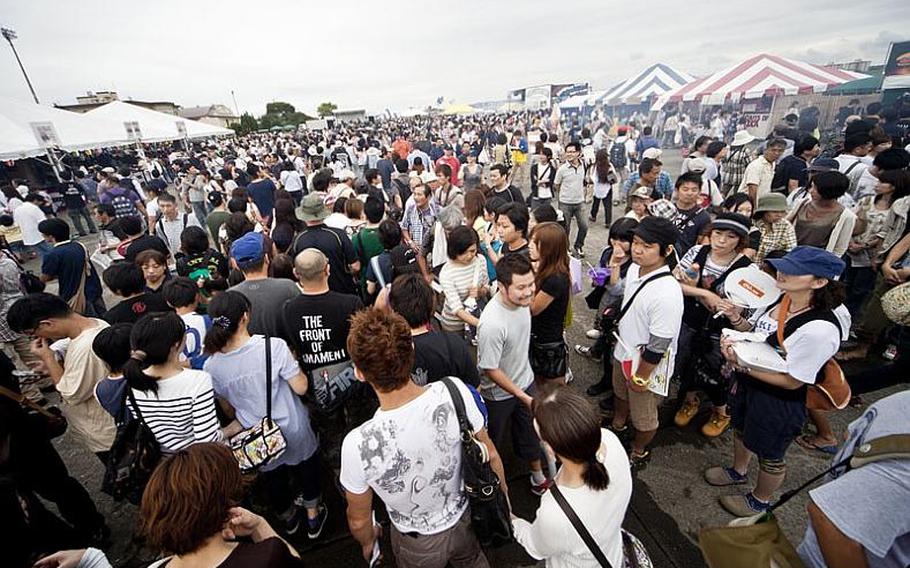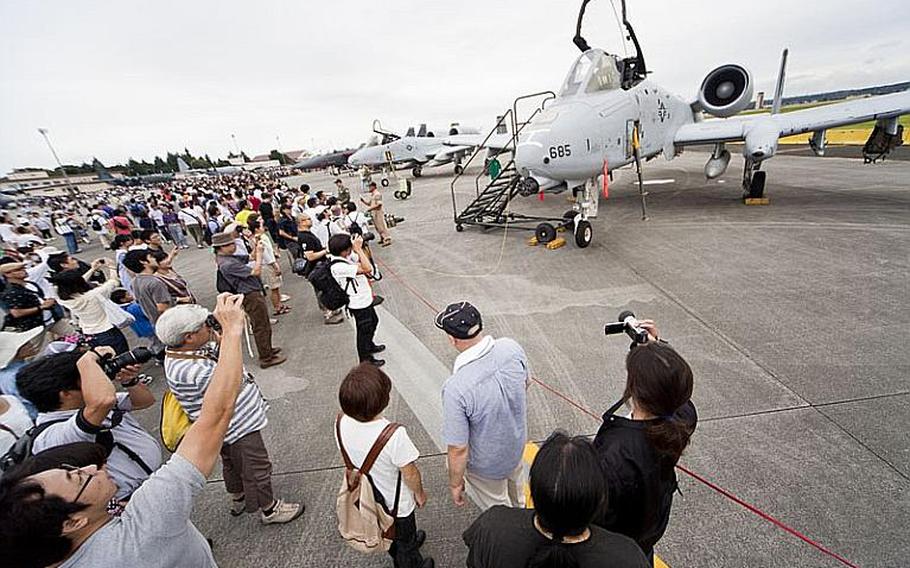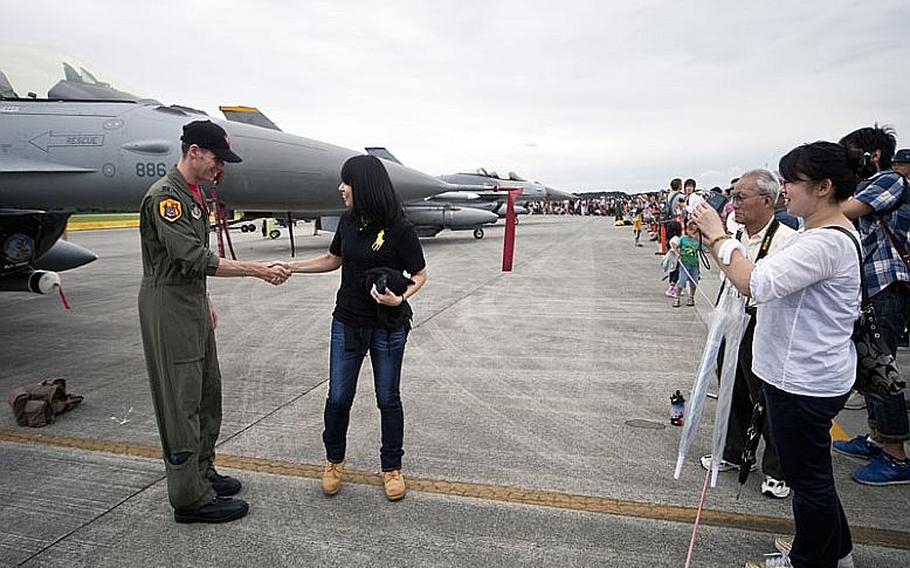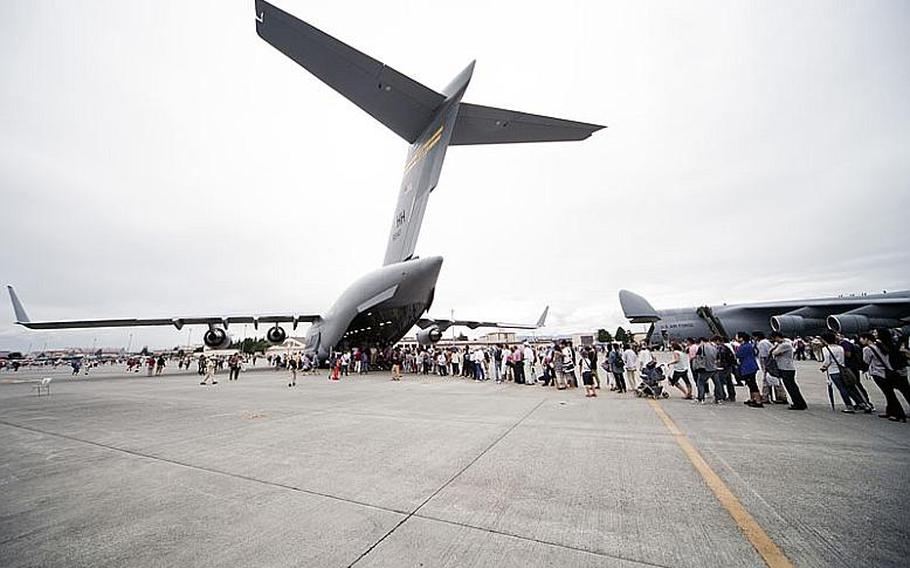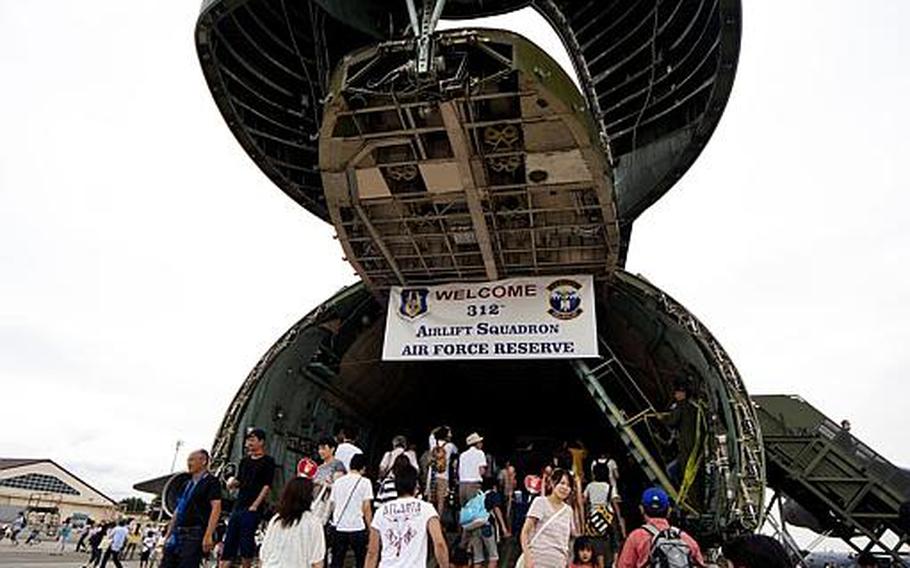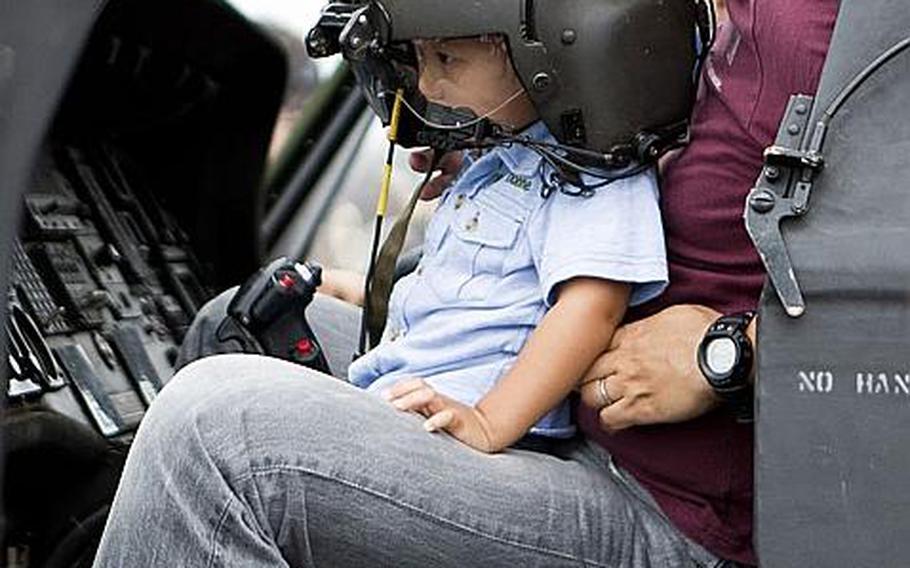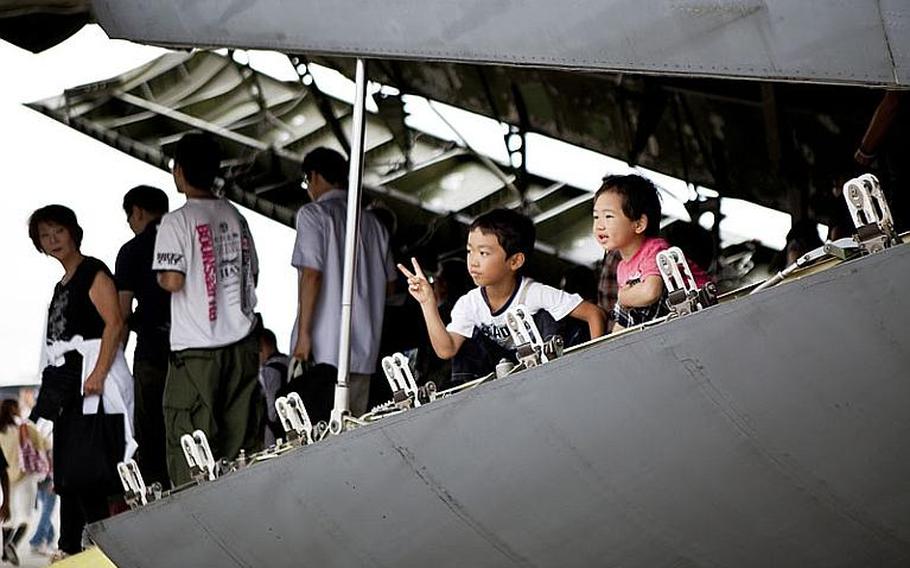 YOKOTA AIR BASE, Japan — Tens of thousands of Japanese visitors flooded the flight line Saturday for Yokota's annual Japanese-American Friendship Festival.
One of the biggest attractions was the aircraft on display. There were plenty of smiles as Japanese took pictures with crewmembers in front of their planes.
Capt. Scott Mccusker and his family were enjoying the day and were surprised by how many Japanese asked if they could take a picture with them.
"It's a good turnout," Mccusker said with a smile as cameras snapped photos.
Elsewhere on the flight line, people enjoyed live entertainment and some popular American fare.
"The food. People come for the food," military dependent Brian Roska said as visitors lined up patiently for steak dinners, Philly cheesesteaks and cold beer.
The two-day event, which wraps up Sunday, is expected to draw more than 100,000 people, Yokota officials said.