Yokota creates specialized medical squadrons as part of DOD mandate to improve health care
by
Erica Earl
September 4, 2020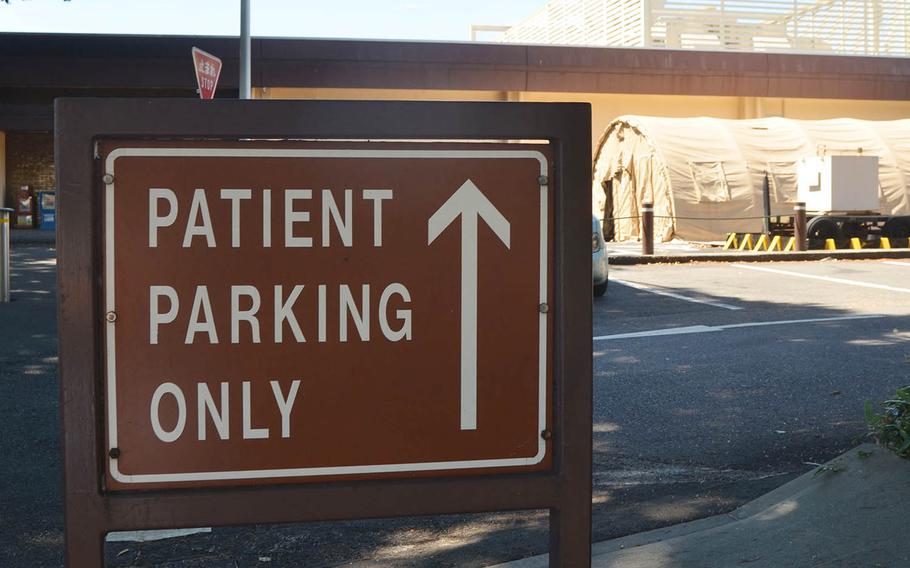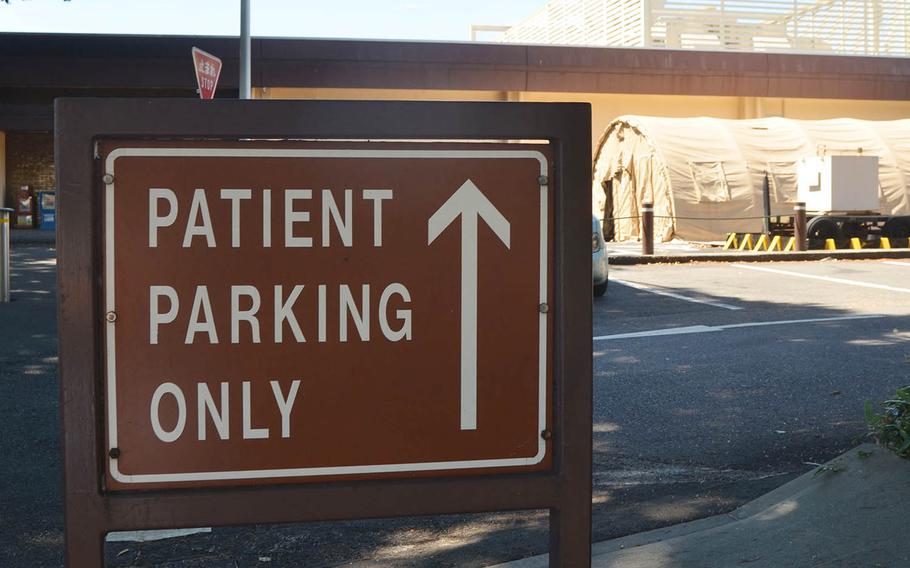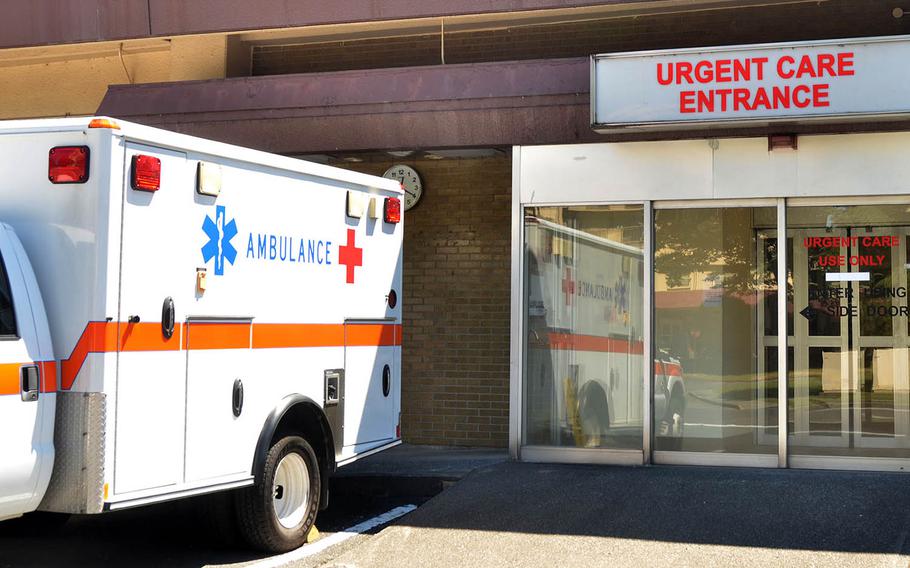 YOKOTA AIR BASE, Japan — The medical group at the home of the 374th Airlift Wing in western Tokyo is shuffling and reassigning health care providers as part of a program designed to improve military health care.
The restructuring is part of a transition announced by the 374th Medical Group on Aug. 28. It creates two new medical squadrons — one solely for active-duty troops and another to treat family members and Defense Department civilians.
The tweaks were scheduled prior to the coronavirus pandemic.
"Change can be difficult, and to have a new [primary care manager], someone who knows your intimate concerns and health issues, can be challenging," Lt. Col. Kenisha Heath, the Healthcare Operations Squadron commander, said Thursday. "We are at an unconventional time with COVID-19, so the way we practice already had to modify." COVID-19 is the respiratory disease caused by the coronavirus.
The restructuring of military health care is part of a congressional mandate to improve medical care across the military. Prior to the pandemic, Heath said, providers had up to 20 appointments per day and seeing both active-duty and civilian patients caused competing interests.
"Active duty can involve a litany of paperwork and evaluations," she said. "Deployment health assessments and administrative paperwork should have its own space and time. When you have your active-duty patients and your dependent patients who have different types of appointments, you have to shift gears in a way that can lead to mistakes or things being missed."
What used to be known as the Medical Operations Squadron is now the Healthcare Operations Squadron. Its primary care providers will see DOD civilians, including families and children.
The Aerospace Medicine Squadron is now known as the Operational Medical Readiness Squadron, which serves active-duty service members.
Heath said the patient administration office, also known as TOPA, is emailing active-duty and civilian clients about changes to their primary care team. Anyone wanting that information immediately can call the office directly.
For appointments, all patients may continue to call the Yokota hospital central appointment line. Some people may end up with new providers, Heath said, but everyone who already qualified for health care at Yokota remains eligible.
The remodel stems from the fiscal year 2017 National Defense Authorization Act. In a February report, "Restructuring and Realigning of Military Medical Treatment Facilities," Defense Secretary Mark Esper ordered the tweaks implemented this year.
Changes like those at Yokota are already underway at bases in the United States. According to the report, overseas military health care facilities will be the last to realign, with bases in the Pacific region adjusting to their new structures by October.
Heath said that being among the last groups to make the changes allows her to see how the transition took place elsewhere. She said she would like to see Yokota do a better job than its stateside counterparts of notifying its clients of their new primary care managers.
Heath said preliminary arrangements were made to put members of squadrons on Yokota under the same care provider.
There are some concerns over medical facilities being able to absorb the patient workload that could come with entire squadrons under one care provider.
Heath said the 374th Medical Group is seeking outpatient reaction and requesting feedback during the transition. People may contact the patient advocates in each of the hospital's departments, fill out customer comment cards on site or complete surveys after appointments.
Heath said providers will eventually be relocated inside the Yokota hospital to keep all care providers under each squadron in the same space. She said the timeline of this change is uncertain.
"The purpose is not to separate patients, but to get staff that should be working as a team together in one location," she said.
earl.erica@stripes.com Twitter: @ThisEarlGirl