Veteran who said he helped bury Agent Orange headed to Korea
---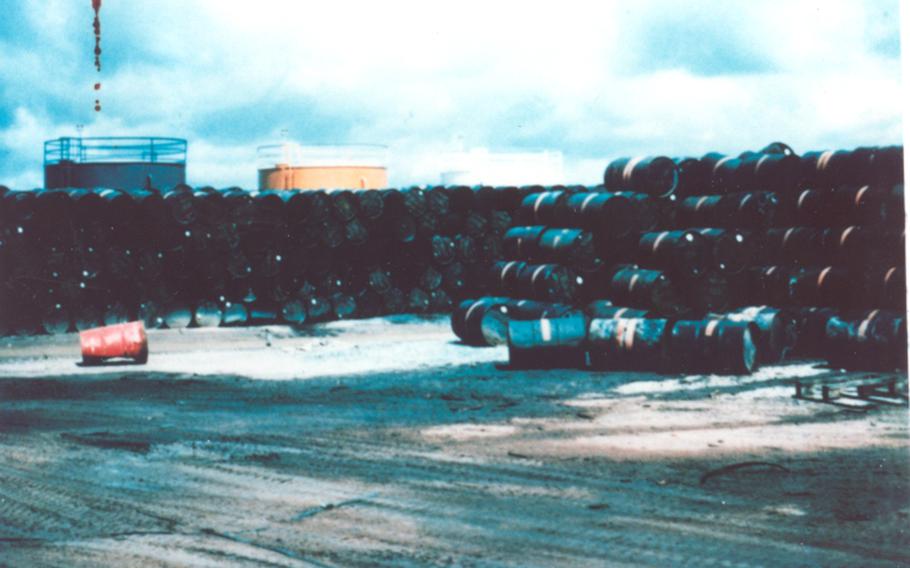 SEOUL — A whistleblower who claims he was ordered to bury Agent Orange at a U.S. military base in 1978 will visit South Korea next week and speak with members of South Korea's National Assembly, according to South Korean officials and activists.
Steve House, 54, claims he was one of three veterans who buried the toxic defoliant while stationed at Camp Carroll and now suffer health problems because of their exposure to the chemical. The defoliant was widely used during the Vietnam War but has been linked to a number of fatal diseases and severe birth defects.
"This wasn't what I joined the military for," House told Stripes in a recent interview from his home in the Phoenix area. "I wanted to defend the country and the Korean people, not hurt them."
The veterans' allegations have attracted widespread attention in South Korea and generated significant anger in a country where the environmental condition of U.S. bases has long been a sensitive issue. The U.S. military and South Korea are conducting a joint investigation into their claims, which has included using water sampling and the use of ground-penetrating radar at the site, as well as interviewing dozens of U.S. veterans and South Koreans who once worked on the base.
According to South Korean officials, House was invited by a coalition of more than 80 activist groups who want the U.S. to conduct a thorough investigation into the allegations.
An official with the coalition, which includes environmental and leftist groups, said two government opposition parties also asked House to visit Korea, though his claims could not immediately be verified.
The official said another veteran, Phil Steward, who says USFK leaked Agent Orange into the Imjin River, will visit Korea along with House. Travel expenses for both men were being paid for by the coalition and two opposition parties, he said.
House is scheduled to speak to about seven National Assembly members on Monday, and visit areas near Camp Carroll — located near Daegu — and at least one unspecified USFK base in Dongducheon later in the week, the official said. Steward is scheduled to visit areas near other USFK bases.
It was unclear on Friday whether U.S. Forces Korea would allow House and Steward to visit U.S. military installations, including Carroll, or whether USFK had been informed of House's visit before it was first reported in the South Korean press on Friday.
An official with the Ministry of Environment said Friday that the results of soil sampling will not be available until late August, though water sampling results may be released next week.
---
---
---
---