USS George Washington, Marines sent to Philippines for Haiyan relief efforts
by
Travis J. Tritten tritten.travis@stripes.com
November 12, 2013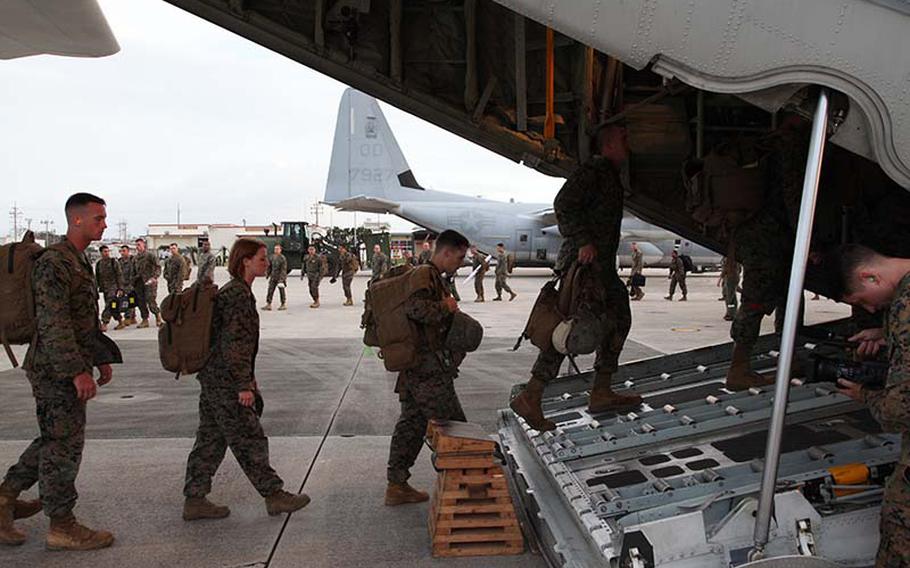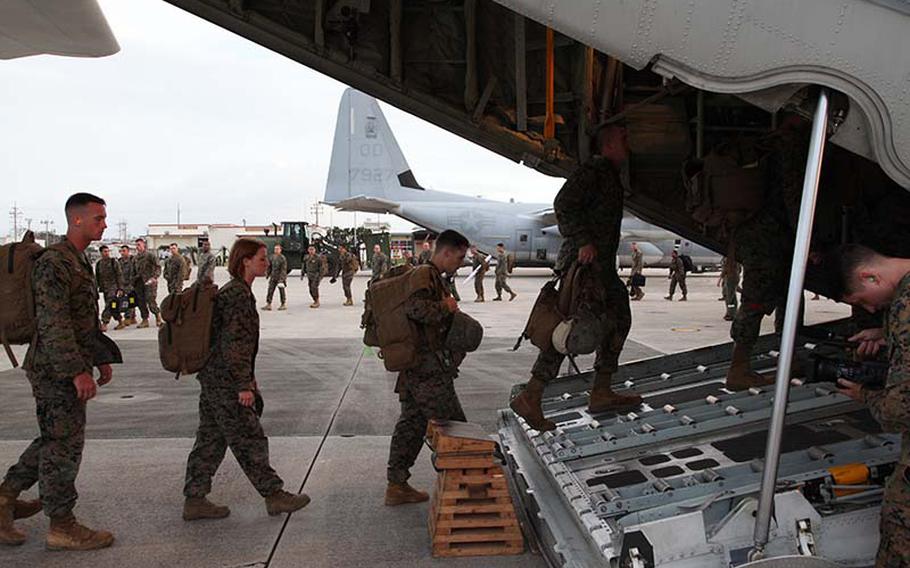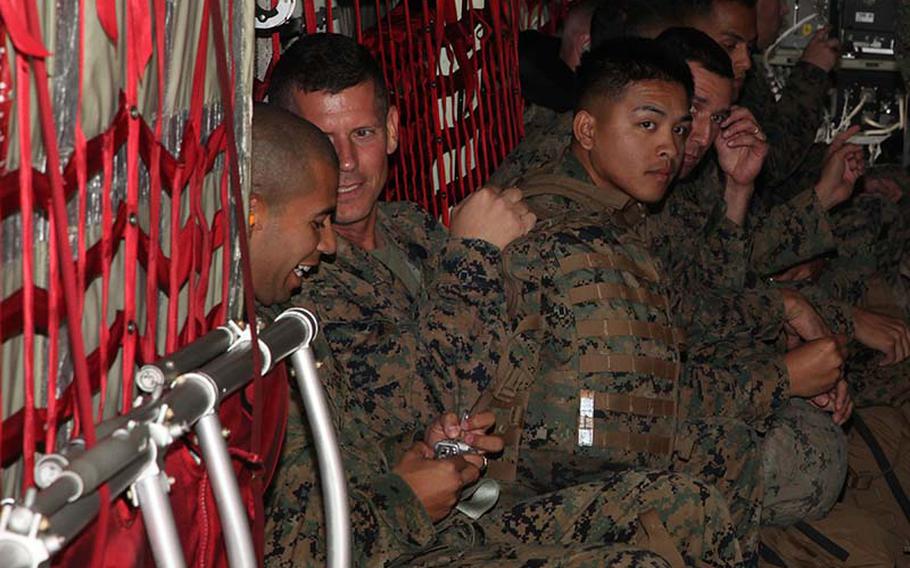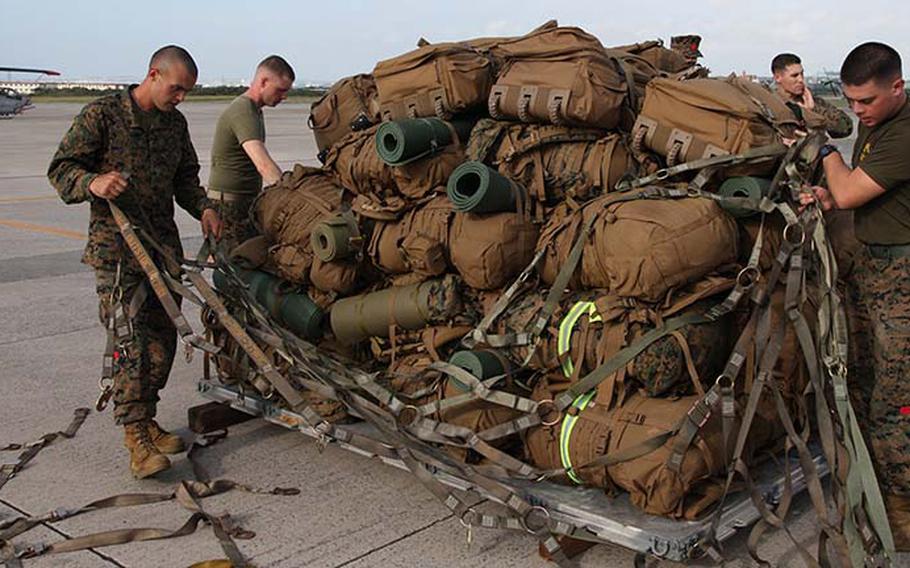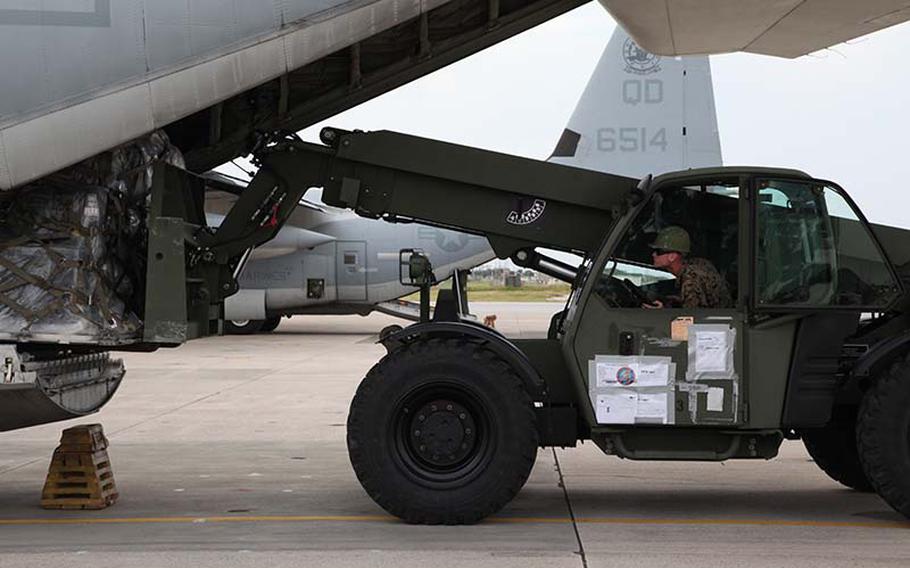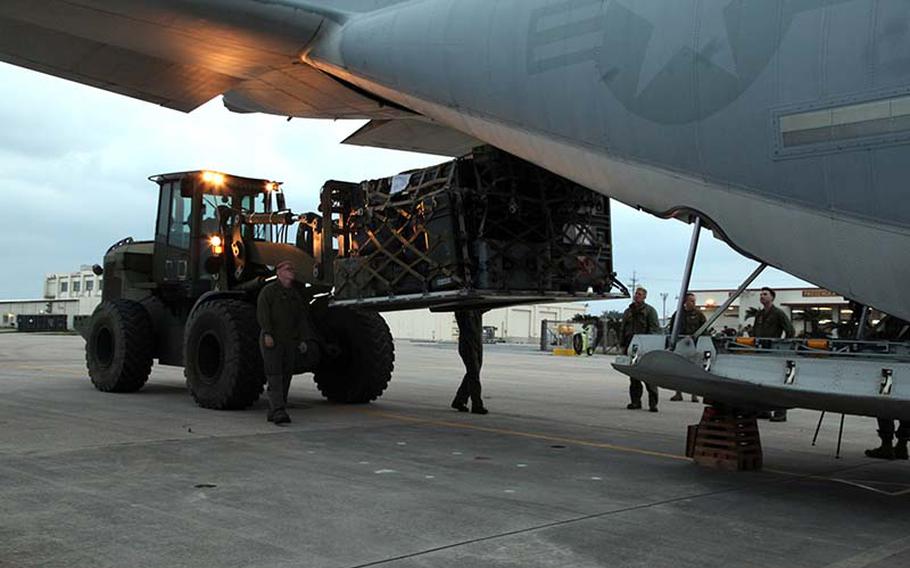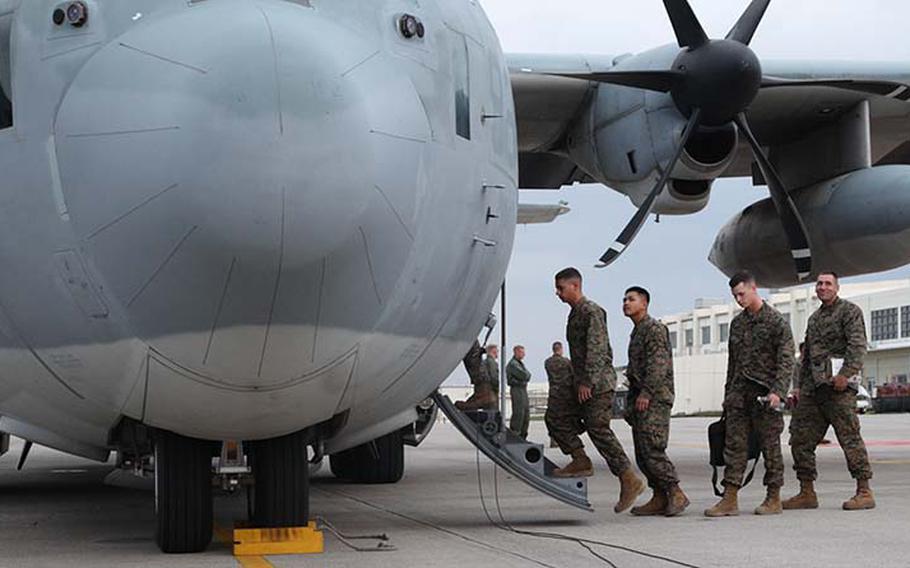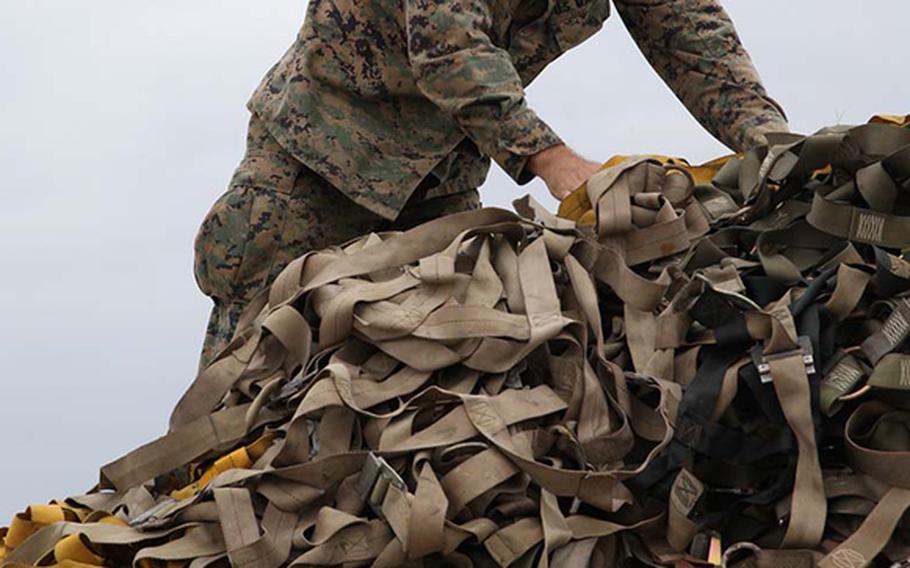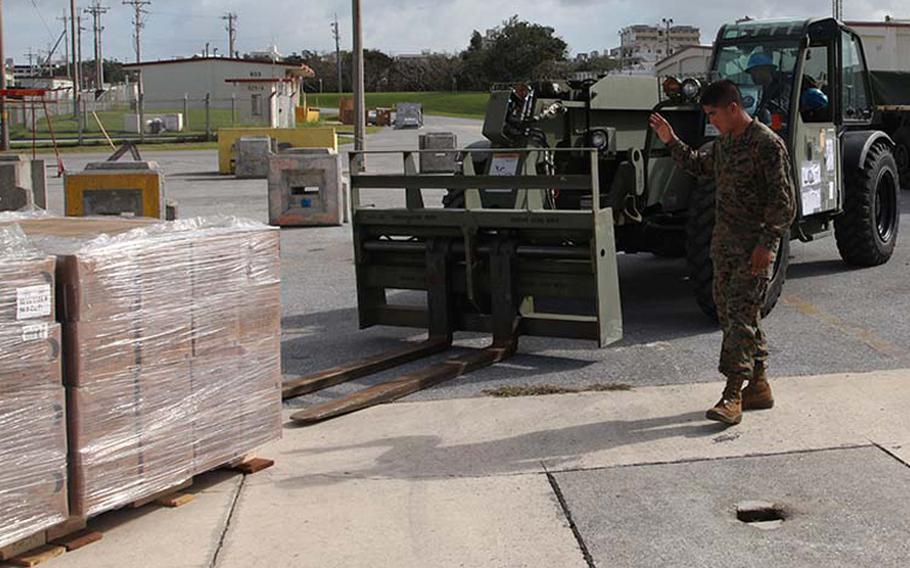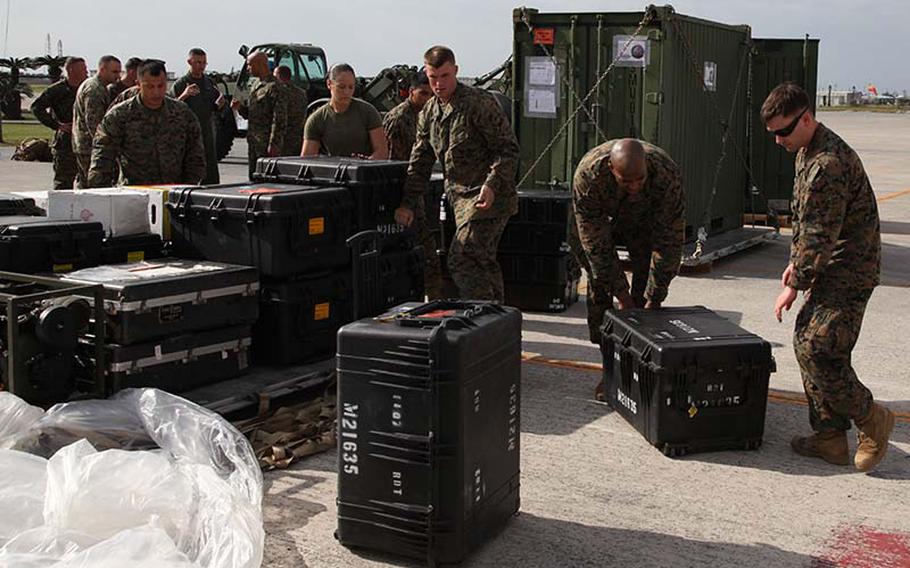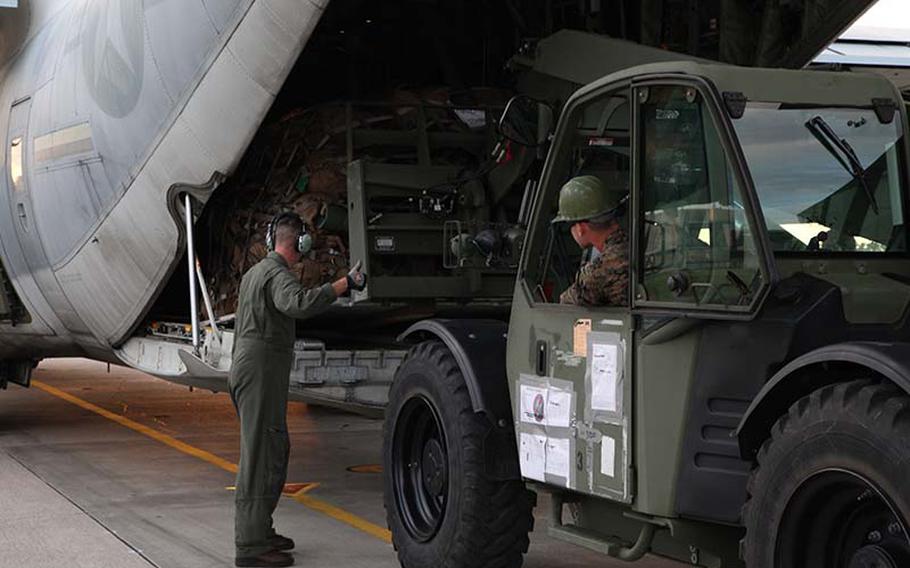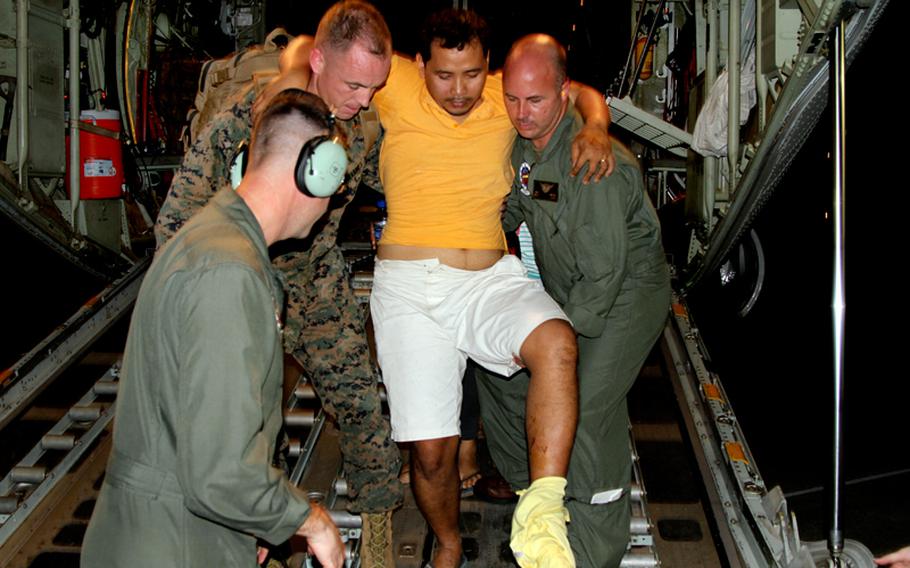 This story has been updated and corrected.
CAMP FOSTER, Okinawa -- The U.S. military stepped up humanitarian aid efforts in the Philippines on Tuesday, with more troops heading in from Japan and an aircraft carrier moving into position off the typhoon-battered country's coast.
The Marine Corps was deploying about 45 more Okinawa-based Marines aboard a C-130 aircraft Tuesday afternoon. The USS George Washington strike group ended a port call early in Hong Kong to steam toward the Philippines, where up to 10,000 people may have been killed by Typhoon Haiyan, one of the most powerful storms ever to make landfall.
Officials are working to get food, water and shelter to the more than 11 million people estimated to be affected by the storm.
The Philippines government evacuated hundreds of thousands of residents in advance of the super typhoon that swept ashore Friday, packing winds of up to 170 mph and causing storm surges that swamped coastal communities.
The additional Marine forces Tuesday are part of the 3rd Marine Expeditionary Brigade. Four MV-22 Ospreys, three KC-130 cargo planes and 180 Marines and sailors departed Monday for storm-hit areas in the sprawling archipelago of more than 7,000 islands.
A Marine forward command element, which arrived Sunday, was still assessing damage and gauging needs. It set up staging areas at Villamor Air Base in Manila and the former Clark Air Base in Angeles City, according to a Marine spokesman on Okinawa.
The USS George Washington strike group is carrying 5,000 sailors and more than 80 aircraft to join the humanitarian effort. The cruisers USS Antietam and USS Cowpens, the destroyer USS Mustin and a Navy supply ship, USNS Charles Drew, will accompany the George Washington. USS Lassen got under way Monday in support of the relief effort.
The ships were expected to arrive off the Philippines within two to three days, Pentagon spokesman George Little said.
Late Tuesday, the Pentagon also announced that two amphibious warships from Sasebo Naval Base in Japan would also be sent to help with disaster relief.
The Department of Defense authorized humanitarian aid over the weekend amid grim reports of Haiyan's destruction.
Aside from military forces, the United States is distributing $20 million in immediate relief aid, including emergency shelter, food and water, through its USAID program in the Philippines.
The country's southeast appears to be the worst hit, according to The Associated Press. About 630,000 people have been displaced by Haiyan and its aftermath.
Because of incorrect information provided by the Marines, the number of troops that flew out of Okinawa to the Philippines was misstated in an earlier version of this story. It has been amended to reflect that 45, not 100, Marines deployed to the Philippines on Tuesday.
tritten.travis@stripes.com Twitter: @Travis_Tritten