US soldiers still guarding gates in South Korea
By
rowlanda@pstripes.osd.mil Ashley Rowland
January 11, 2012
---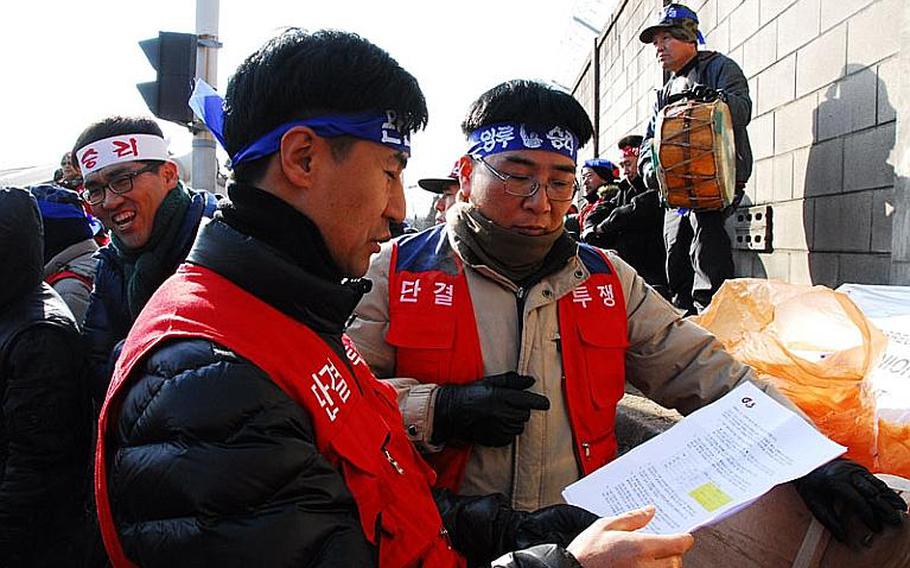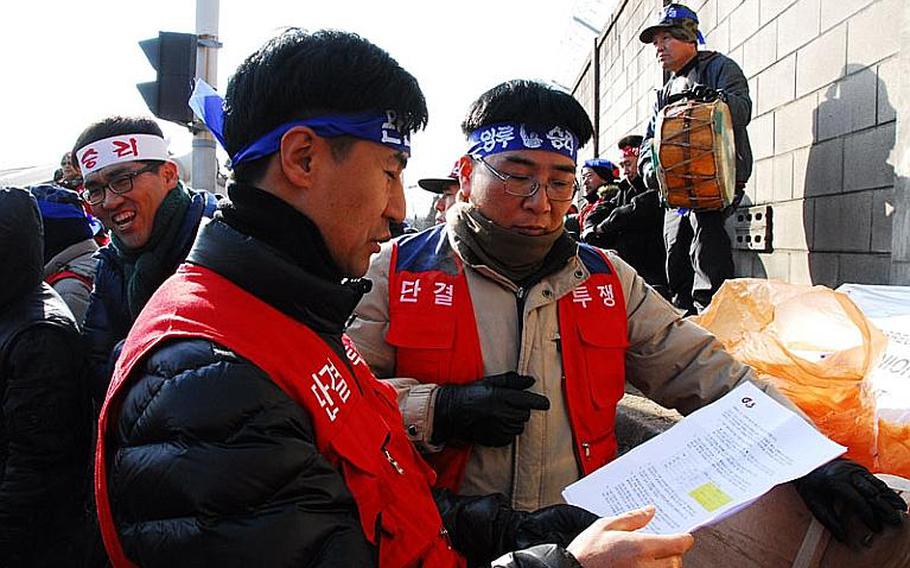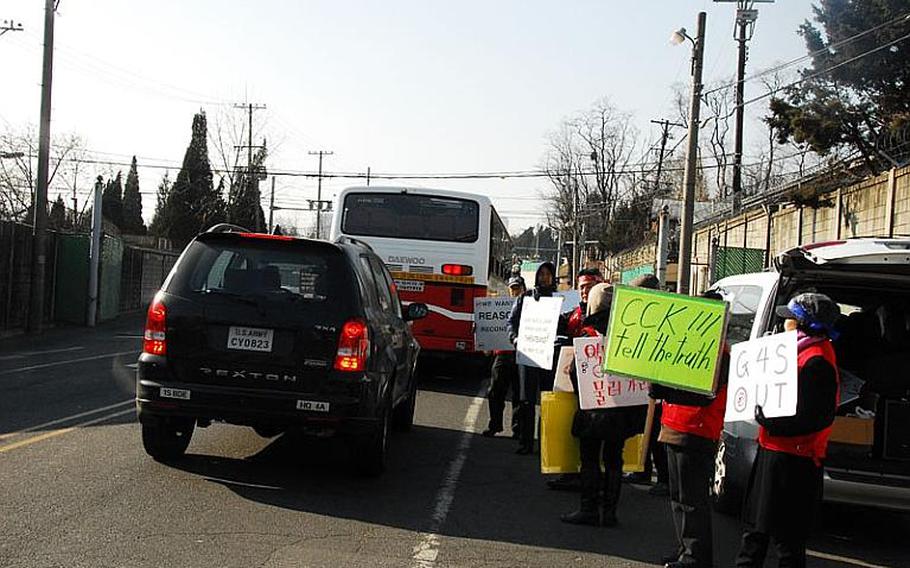 SEOUL – Six weeks after a new contractor failed to hire enough security guards, U.S. soldiers continue to staff a number of entry gates at military installations in South Korea.
Military officials, however, say they have no plans to sever ties with security firm G4S, even though the company is in violation of its contract.
"G4S has a realistic plan to ensure full performance, and they are meeting their milestones leading up to full performance," military officials said in a statement. However, they would not release details of that performance plan, including when G4S would be required to fully staff gates, saying that information was "proprietary to G4S."
Facing stiff opposition from Korean labor unions, G4S has had problems hiring enough guards to fulfill the contract. Spokesman Steven Chon did not say when the company would be able to fulfill its contract requirements, though he said that G4S expects to have the gates more than 70 percent staffed by the end of the week.
Since G4S took over gate security at most U.S. military installations in South Korea on Dec. 1, guards who worked for the previous contractor, Joeun Systems Corp., have held several protests a week outside bases across the peninsula, complaining that G4S wants guards to work longer hours for lower wages.
Many said they would never work for G4S. However, the number of South Korean security guards has slowly increased in recent weeks, and Chon said more than one-half of G4S' current force worked for Joeun.
G4S has said it needs 600-plus guards to fully staff the gates, fewer than the approximately 850 who worked for Joeun. For now, the military has about 150 servicemembers staffing entry points each day. About 10 gates remain closed, while others are open for limited hours.
Military officials said keeping the contract with G4S is in the government's best interest "considering the benefits and costs associated with the alternatives," such as terminating the contract with G4S and awarding it to another company.
For years, the Army has paid millions of dollars to private security firms to guard the bases at many overseas locations, even though the Air Force staffs its gates with active-duty airmen at many its installations.
"Service components determine how best to accomplish force protection on their installations," the military statement said. "Commanders continuously assess their force protection and may determine it best to outsource the requirement to civilian security guards at the gates in order to free service members up to focus on their assigned wartime mission."
U.S. officials said Joeun was paid a total of about $118 million over the past five years for its services, but G4S was the lowest acceptable bidder for the next five-year contract at a price of about $109 million. The military says it will seek to recover an undetermined amount of money from G4S for the costs of staffing the entry points.
Chon said in a statement that more than 800 former Joeun employees went through the hiring process with G4S, but labor unions prevented "their members from joining us at the 11th hour."
Hong Shin-sun, 49, said she didn't believe that G4S had hired as many security guards as it claims. Most guards have so little trust in G4S that they would refuse to work for the company even if it offers them a significant better contract, said Hong, who used to work at the Far East District Compound in Seoul.
"We will work for anybody but G4S," she said.
Like many of the former Joeun guards who refuse to work for G4S, Chon Woo-nam, a labor union director, said he is relying on government unemployment money until he works again.
Many of the guards are between 40 and 60 years old and will likely have trouble finding jobs elsewhere, he said.
Stars and Stripes translator Yoo Kyong Chang contributed to this report.
---
---
---
---