US sailors on Okinawa charged with gang rape, robbery
by
Travis J. Tritten and Chiyomi Sumida
November 6, 2012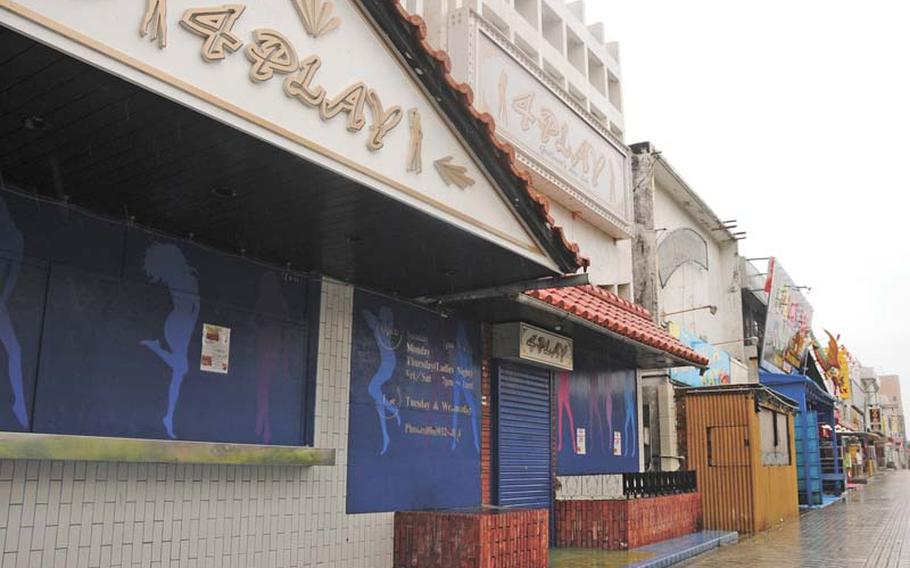 CAMP FOSTER, Okinawa — Japanese authorities charged two U.S. Navy sailors Tuesday with gang raping and robbing an Okinawan woman outside Kadena Air Base last month, an incident that sparked a curfew for all U.S. servicemembers in the country.
Seaman Christopher Browning and Petty Officer 3rd Class Skyler Dozierwalker, both 23, are accused of choking and raping the woman in a parking lot for nearly an hour Oct. 16, according to the Naha public prosecutor's office and police statements. Browning is also charged with stealing 7,000 yen (about $87) from the woman's bag during the assault.
The incident has triggered outrage on an island with deep sensitivities toward rape by servicemembers, public protests against the deployment of MV-22 Ospreys and the investigation of a Kadena airman suspected in a violent home invasion last week.
Deputy Chief Prosecutor Nobutaka Hiramitsu unveiled the indictment against Browning and Dozierwalker, saying they attacked the woman as she walked along a street in central Okinawa just before 4 a.m., choking her and covering her mouth, causing a neck sprain, as they forced her to have sex.
Both sailors will remain in Japanese custody and will be tried in Japanese court. No court date was set.
Following the sailors' arrest last month, the U.S. military quickly reacted with a blanket 11 p.m. to 5 a.m. curfew for servicemembers across Japan and made numerous official apologies.
Rape remains a top reason why many Okinawans demand reductions in the large U.S. military presence on the island. In 1995, three U.S. servicemembers abducted and raped a 12-year-old Okinawan girl. That case remains a high-water mark for anti-military sentiment and prompted the U.S. and Japan to strike an agreement to draw down forces on the island by moving 9,000 Marines elsewhere, though the plans have yet to be realized.
Now, the gang rape charges and a violent break-in and attack in a Japanese home in the Yomitan area north of Kadena last Friday are further complicating relations.
Okinawa police began questioning a 24-year-old airman assigned to Kadena on Monday about the home invasion after he was released from Naval Hospital Okinawa. The Air Force and Japanese authorities declined to identify him.
The airman was injured after falling from the third floor of a building that housed a bar where he had been drinking, according to a spokesman for the Okinawa prefectural police.
Following the questioning, police said they believe the airman entered an apartment on the third floor of the building, punched a 13-year-old boy and kicked a television set before falling from a window.
The airman told police he was heavily intoxicated and does not remember what happened.