U.S., South Korean troops practice river crossings
by
Jon Rabiroff
May 4, 2011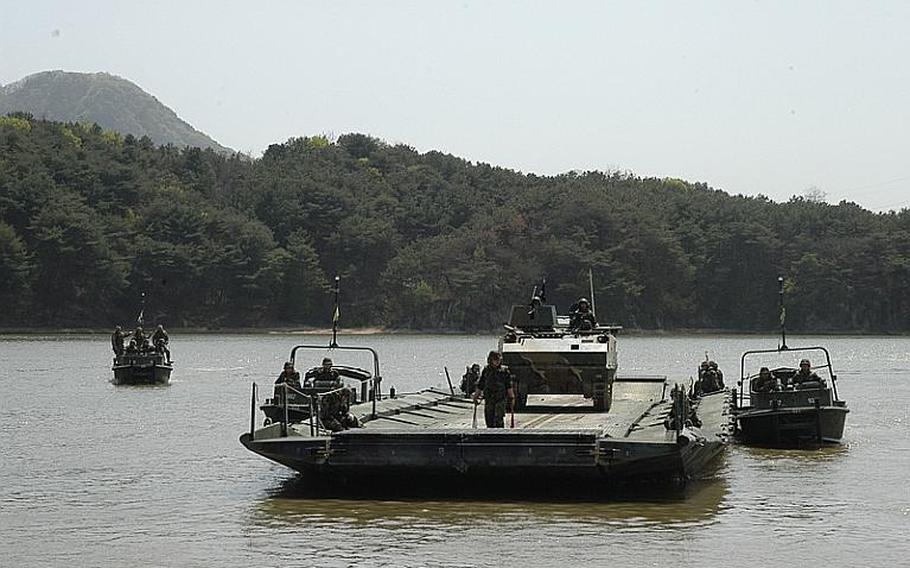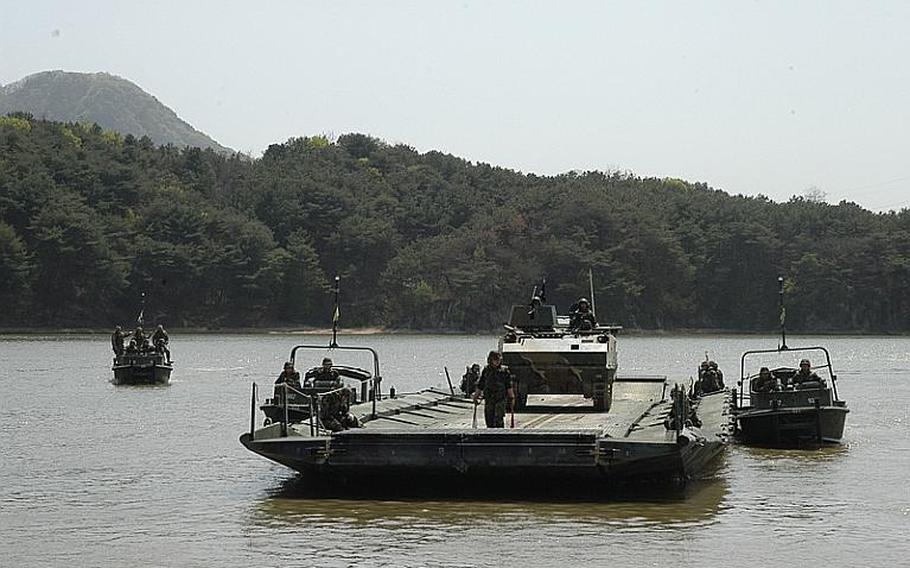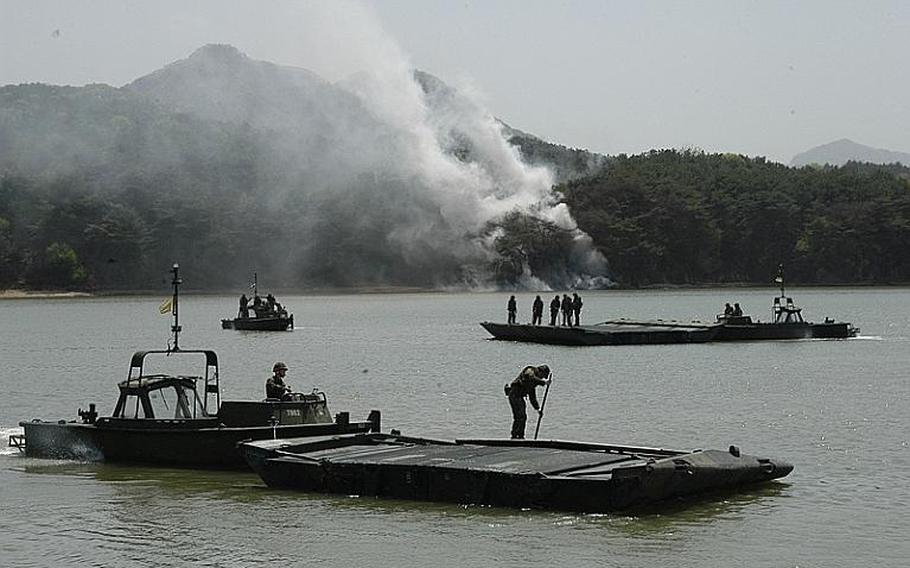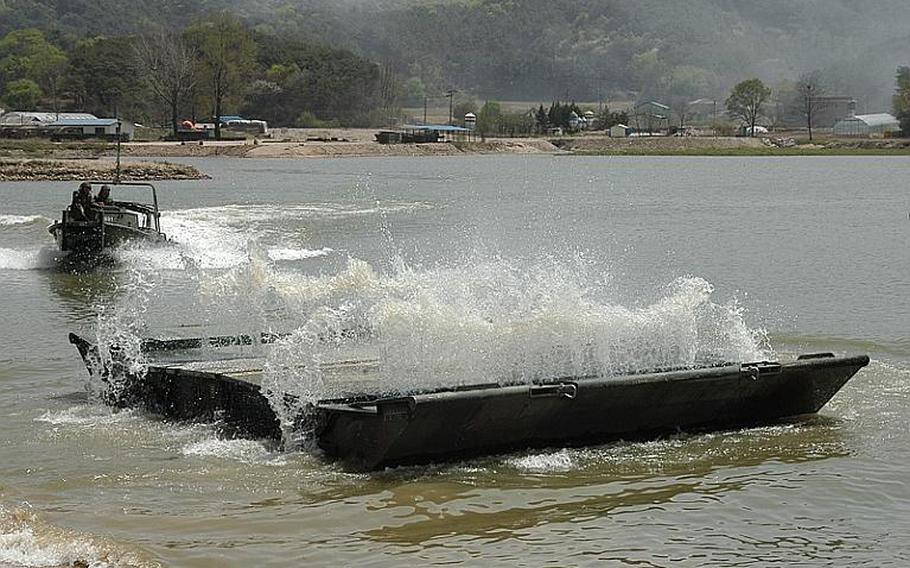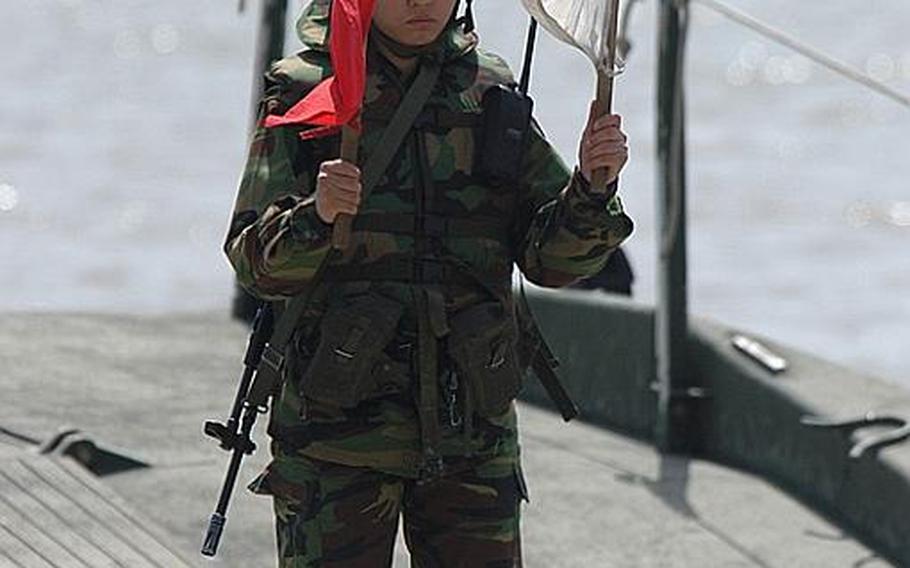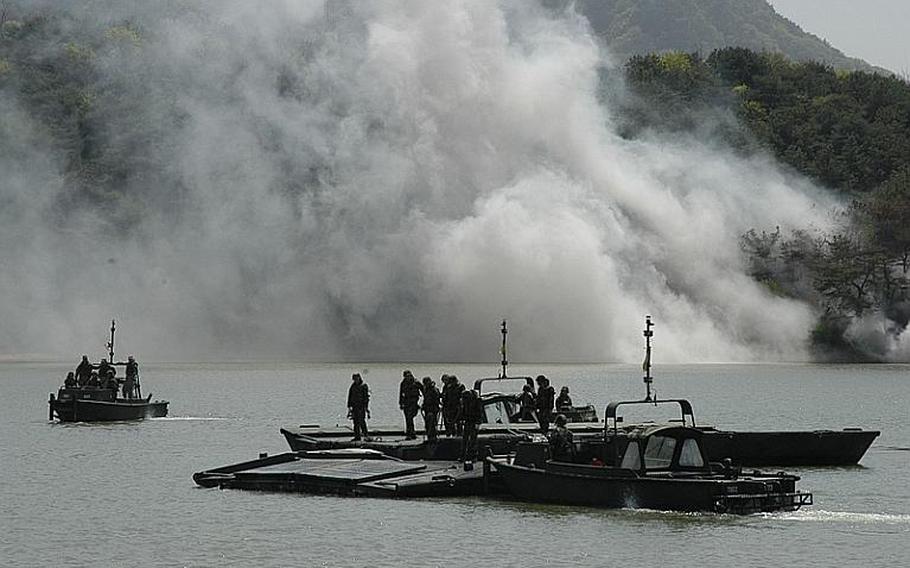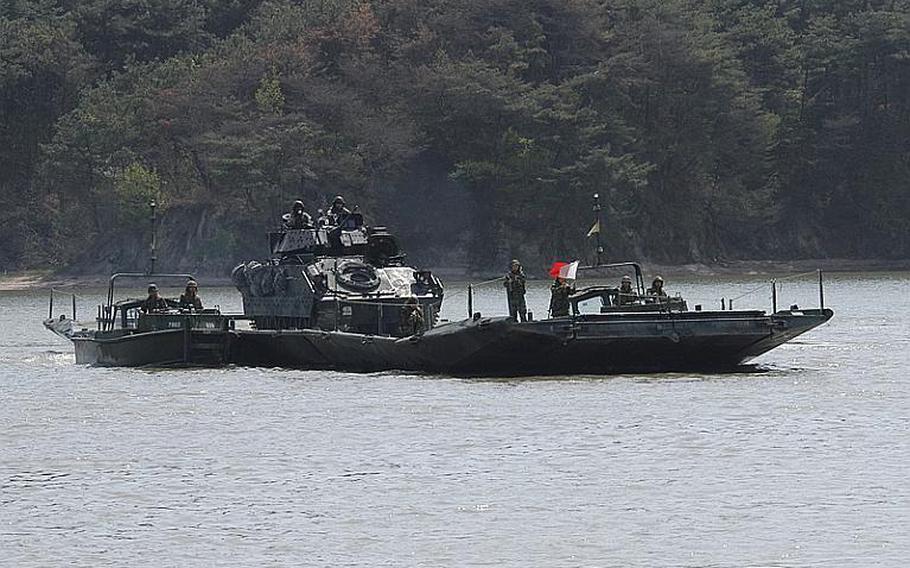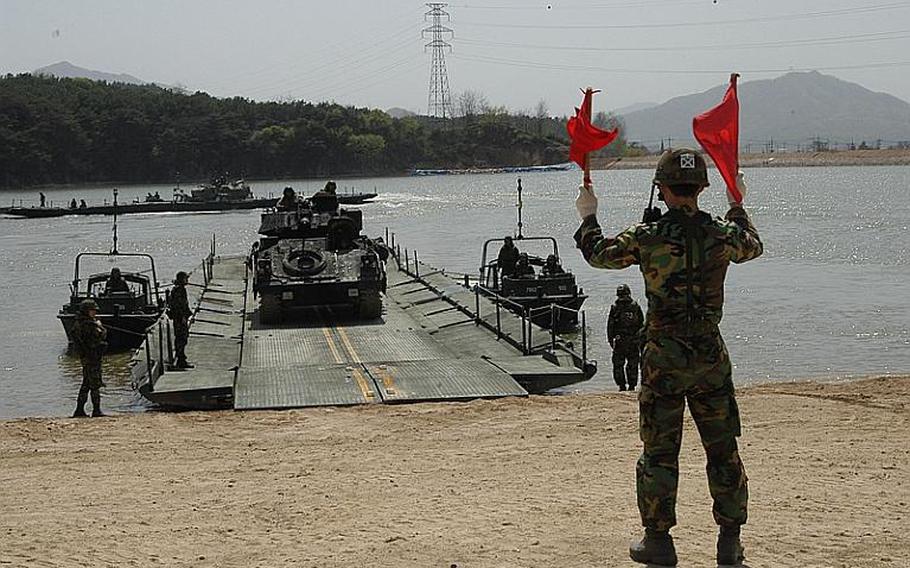 CHEORWON, South Korea — Korea is home to hundreds of beautiful rivers and streams that the U.S. and South Korean militaries might have to cross if things ever turn ugly again on the peninsula.
With that in mind, about 150 American and South Korean soldiers came together this week to practice the movement across water of military equipment and manpower.
"We're preparing for any type of operation that may need to be done if hostilities break out," Lt. Col. Ron Minty, commander of the 2nd Battalion, 9th Infantry Regiment, said Tuesday.
"This beautiful country … has many bodies of water and, if called to do so, we're going to need to cross them," he said. "I think you have to be ready for any possible contingency."
Tuesday's exercise was staged on a 15-acre pond on a South Korean army base about 13 miles from the Demilitarized Zone with soldiers from the 2-9th, South Korea's 5th Engineer Brigade Float Bridge Co. and 107th Mechanized Infantry Battalion.
The exercise involved putting together segments of a pontoon bridge, then the loading of several Bradleys and South Korean V200s onto two of the bridges which were utilized to simulate the ferrying of the equipment across a river, lake or stream.
"The speed at which we do it is not as important as learning the steps to do it," Minty said, adding that the goal is for the two armies, "to be ready to attack in any direction, given whatever obstacle may be in our way."