U.S. paratroops drop in on Talisman Sabre exercise
---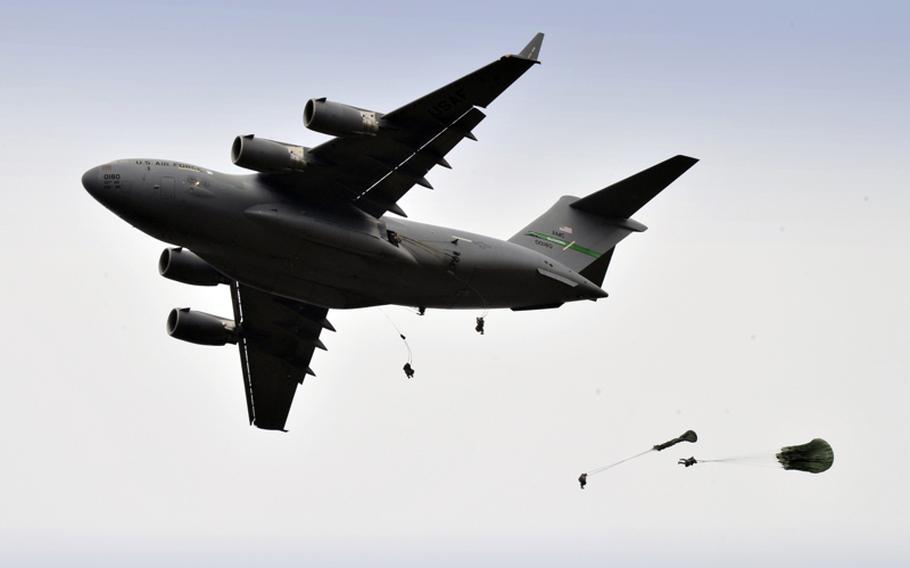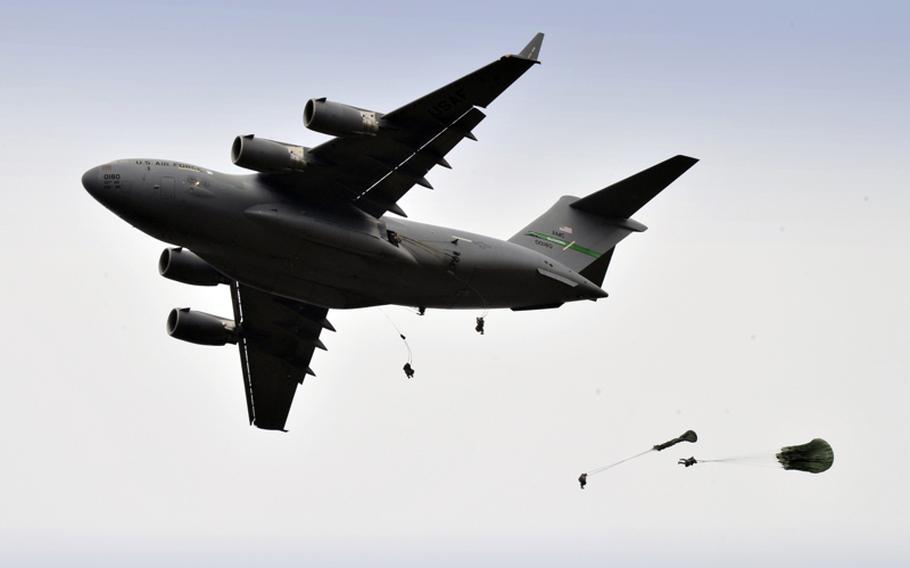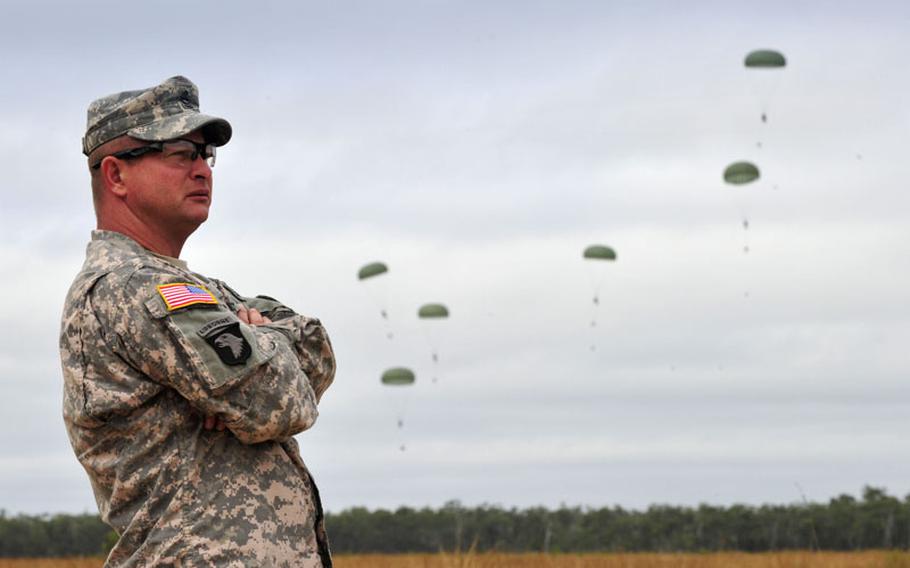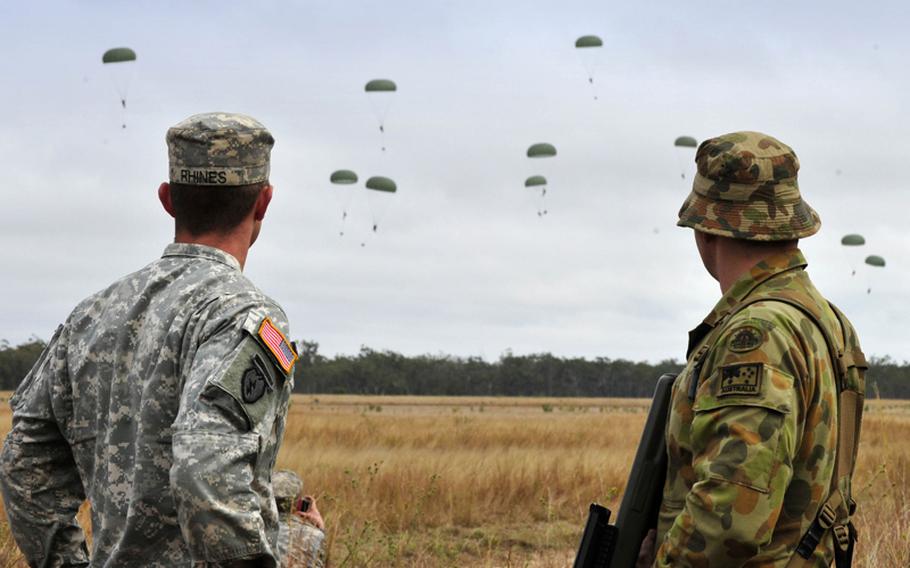 SASEBO NAVAL BASE, Japan — The skies over Queensland, Australia, were dotted with Airborne soldiers Sunday, as approximately 300 paratroops simulated taking an airfield as a part of Talisman Sabre 2011.
The paratroops were joined by Australia forces as part of the bi-annual military and humanitarian exercise, according to Air Force Capt. Rebecca Heyse, a spokeswoman for the Talisman Sabre Combined Joint Information Bureau.
The soldiers, assigned to 1st Battalion, 501st Infantry Regiment, 4th Airborne Brigade Combat Team and 6th Engineer Battalion, 3rd Maneuver Enhancement Brigade, arrived at Shoalwater Bay Training Area after an 18-hour flight from Joint Base Elmendorf-Richardson, Alaska. The four C-17s used to transport them had to be refueled twice over the Pacific while en route.
"The inherent flexibility and performance of the C-17 force improves the ability of the total airlift system to fulfill the worldwide air mobility requirements of the United States," Heyse said.
The paratroops — about 70 per C-17 — descended to the ground carrying their personal bags, weapons and additional cargo needed for the mission. The airfield was secured by the initial landing units and held as more paratroops poured in, Heyse said in an email.
The operation was a success, Heyse said, despite losing one of the C-17s to a mechanical issue prior to taking off from Alaska.
Heyse declined to comment on any simulated resistance. Emergency personnel were on site to ensure that any injuries sustained during the operation could be dealt with quickly.
"Anytime a unit can conduct training, the goal is to ensure the training is as realistic as possible to what a unit may encounter during a deployment while keeping safety in mind," Heyse said.
According to Heyse, the paratroops are on their way back to Alaska where they will depart for pre-deployment training in a few days prior to deployment to Afghanistan.
The exercises are scheduled to continue through the end of this month. Some 22,000 personnel from the U.S., Australia and Canada are taking part.
---
---
---
---