U.S.-led Pacific Partnership 2011 wraps up
---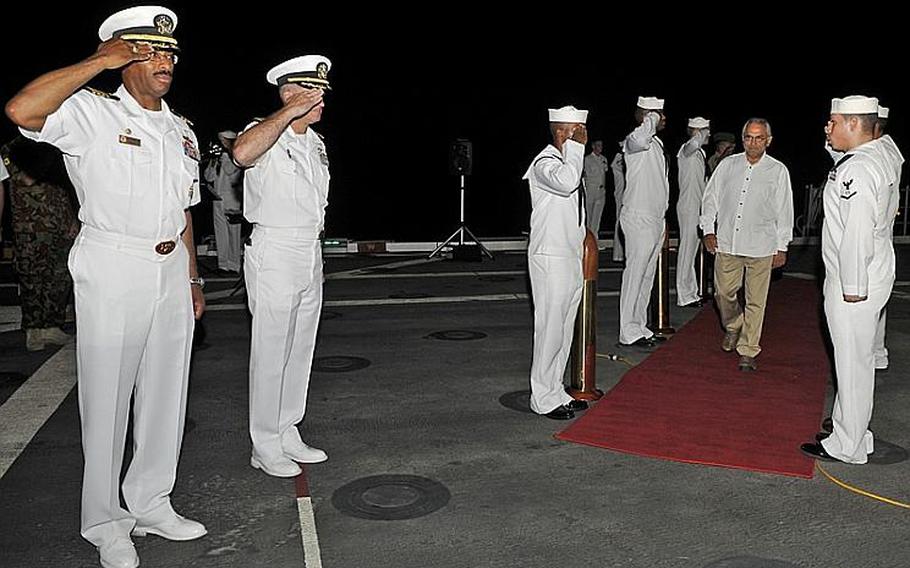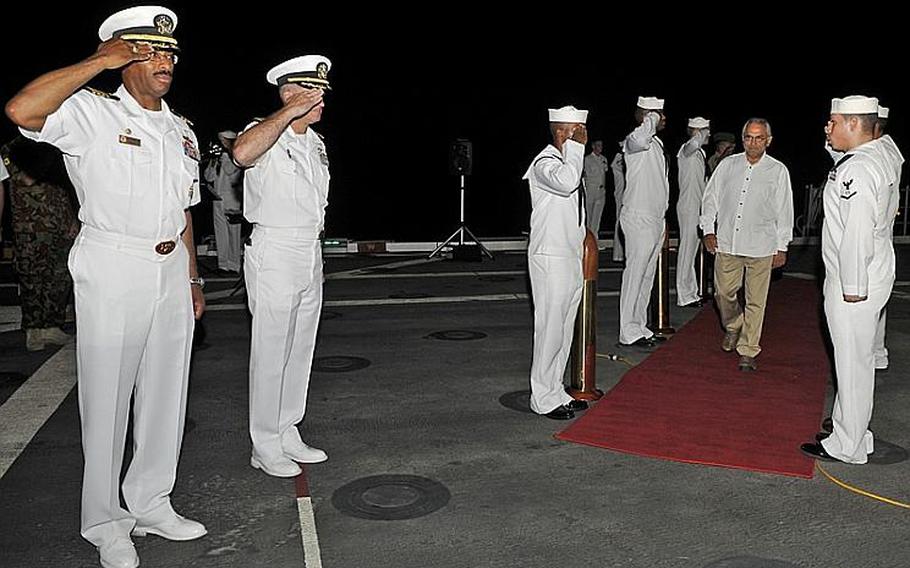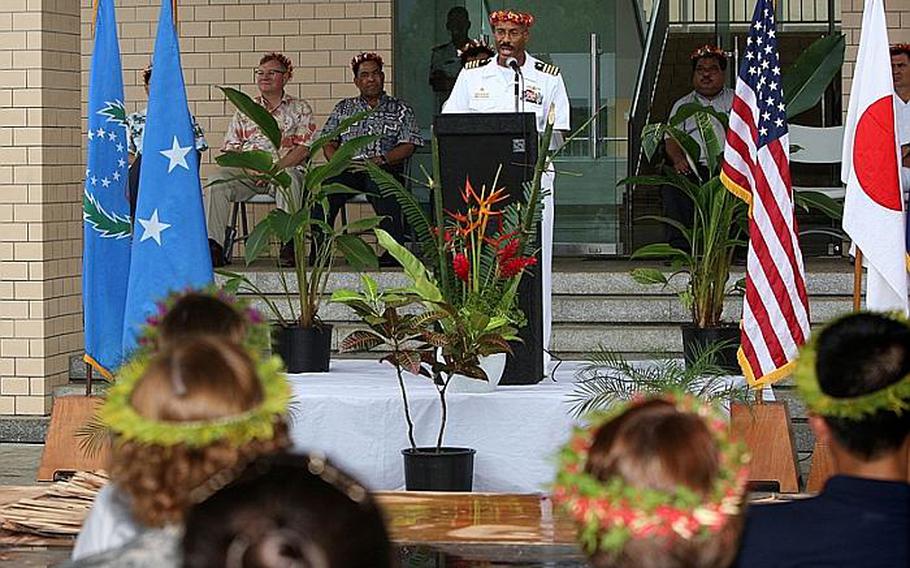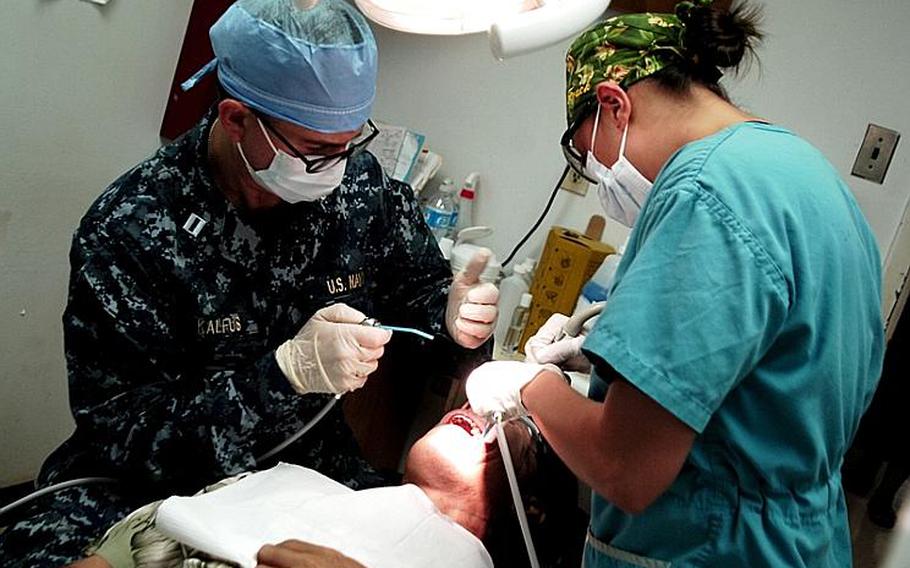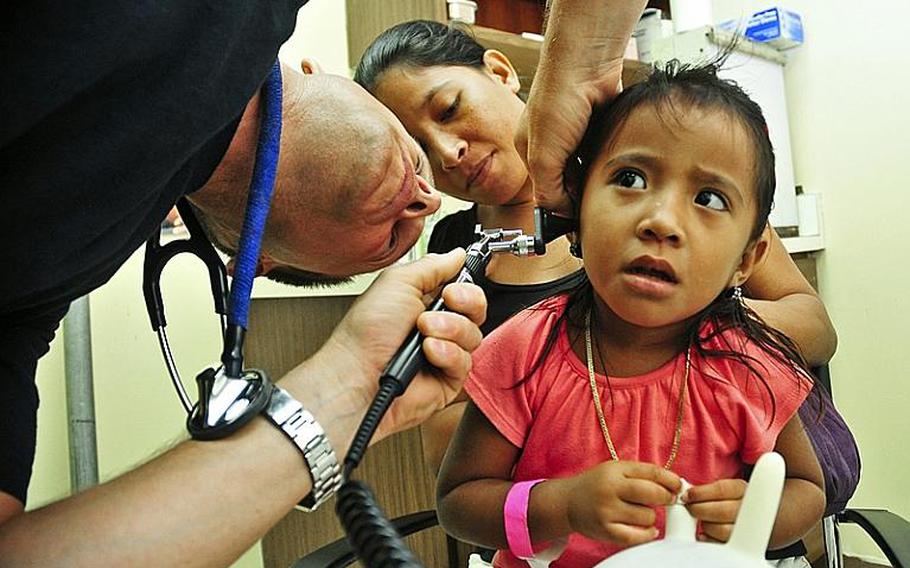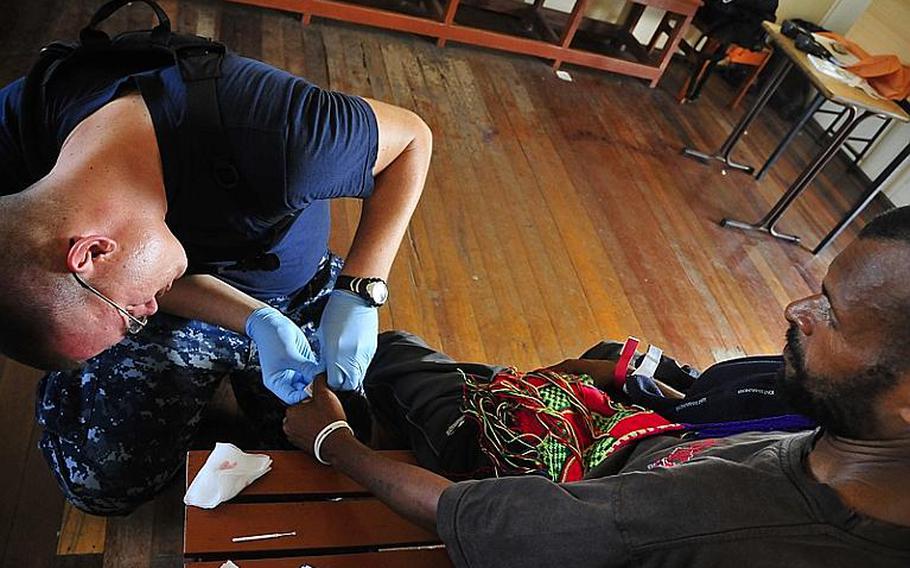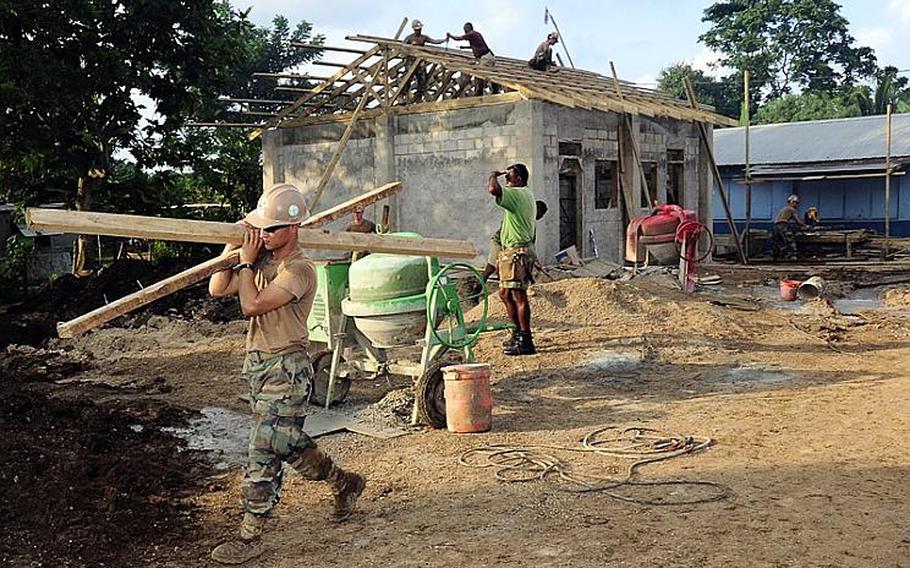 SASEBO NAVAL BASE, Japan — The sun has set on Pacific Partnership 2011, but not before the U.S.-led coalition treated thousands of patients in several isolated Pacific nations, according to Navy officials.
The five-month humanitarian assistance operation ended Friday, Navy officials said in a press release.
Troops from all four U.S. military branches, as well as units from New Zealand, Australia, Canada, and Japan, treated more than 36,000 patients for medical and dental issues, as well as more than 1,500 animals in the nations of Tonga, Vanuatu, Papua New Guinea, Timor-Leste, and the Federated States of Micronesia, according to the release. They also conducted more than 40 community service projects and 20 engineering projects.
This year's operation was led by Mission Commander U.S. Navy Capt. Jesse Wilson operating aboard the flagship USS Cleveland, an amphibious transport dock, the release said.
The U.S. Pacific Fleet-sponsored operation began in 2006 in the wake of the devastating 2004 tsunami that ravaged Indonesia. Since 2006, the operations have treated more than 240,000 patients in Southeast Asia and the South Pacific.
"Humanitarian assistance and disaster response is a core mission area of the three sea services, as spelled out in our Maritime Strategy," Wilson said in the release. "Like any other mission area, we train to be able to execute when the order is given."
---
---
---
---