U.S., Australian troops storm the beach during Talisman Sabre
---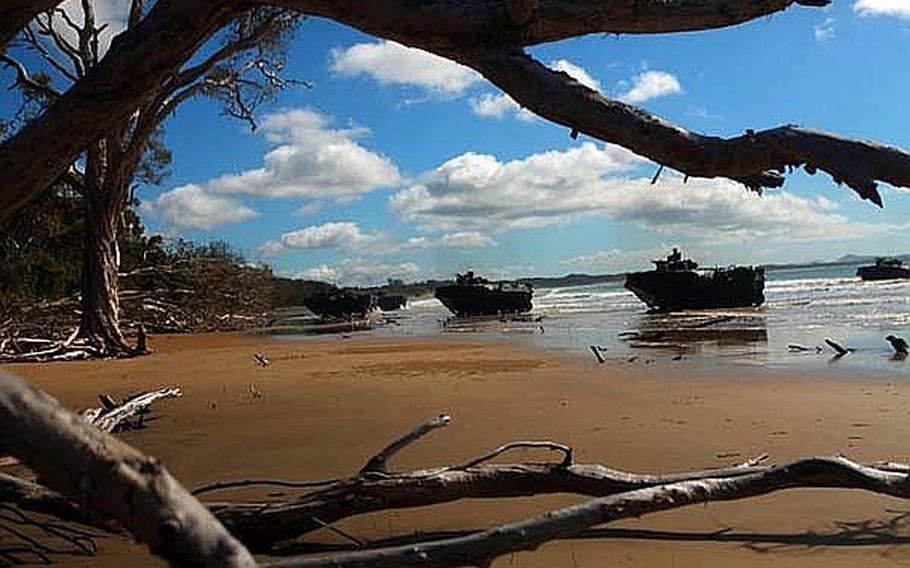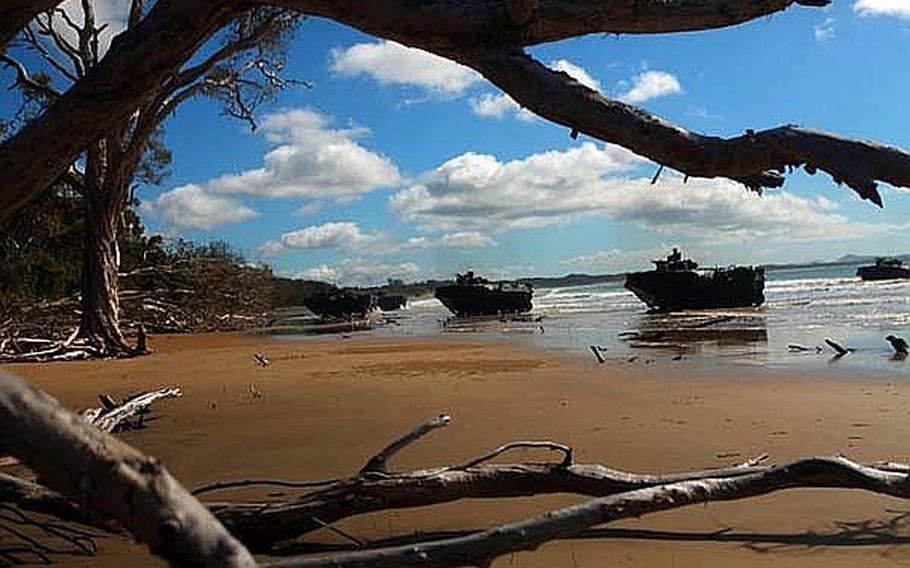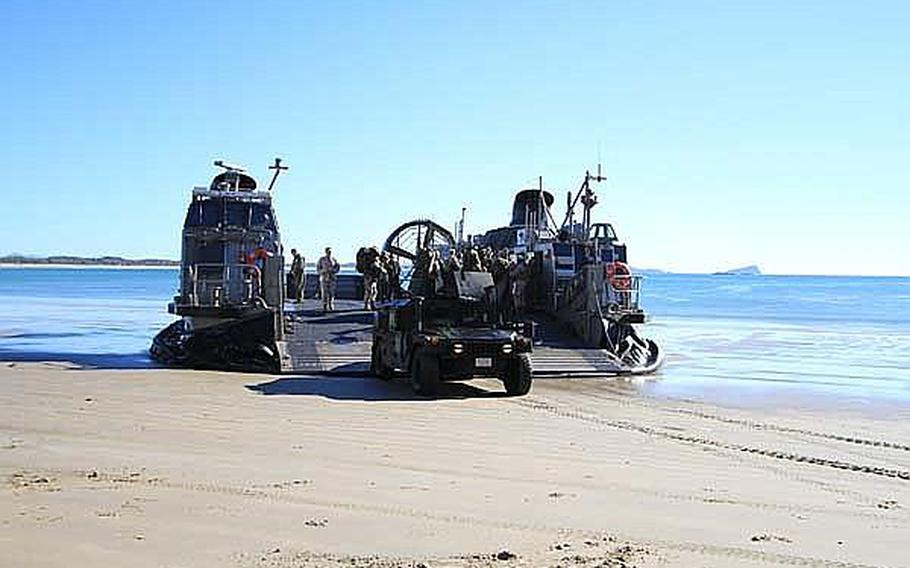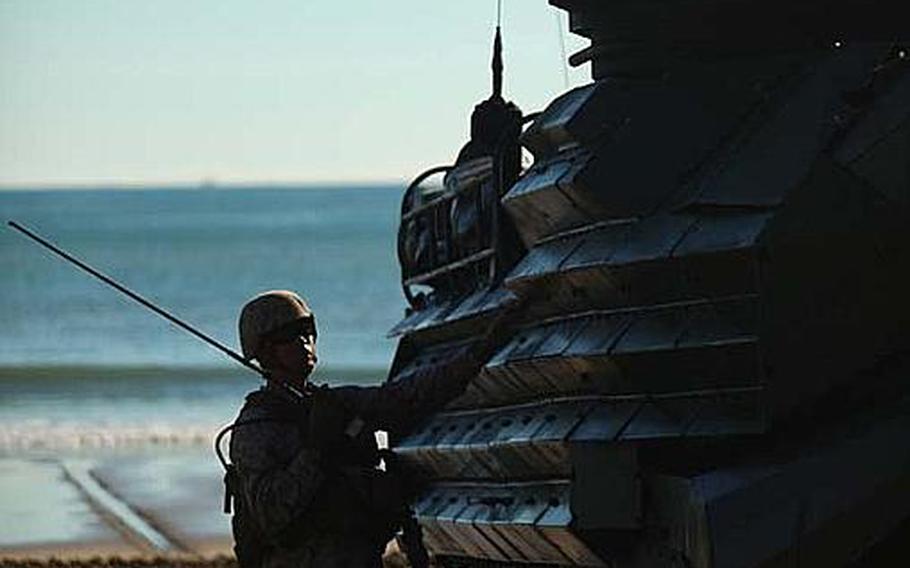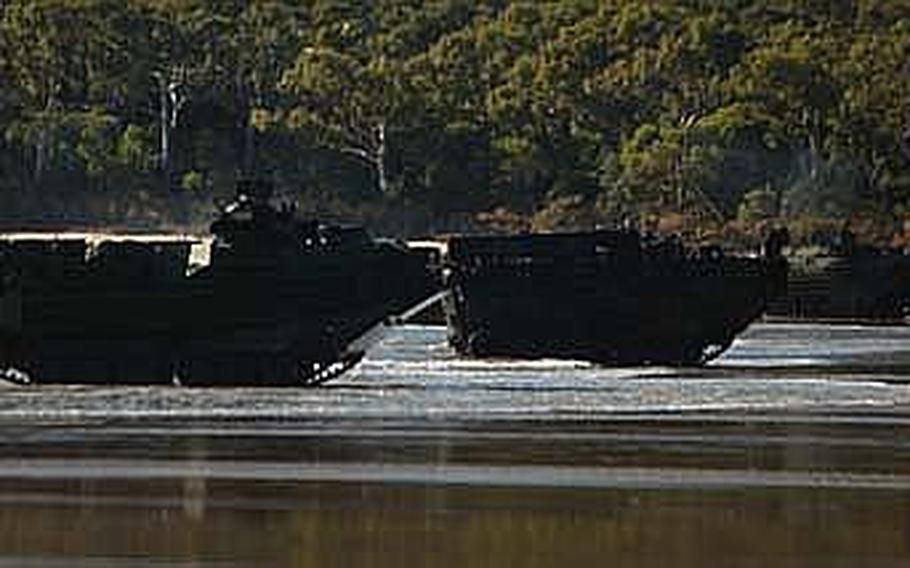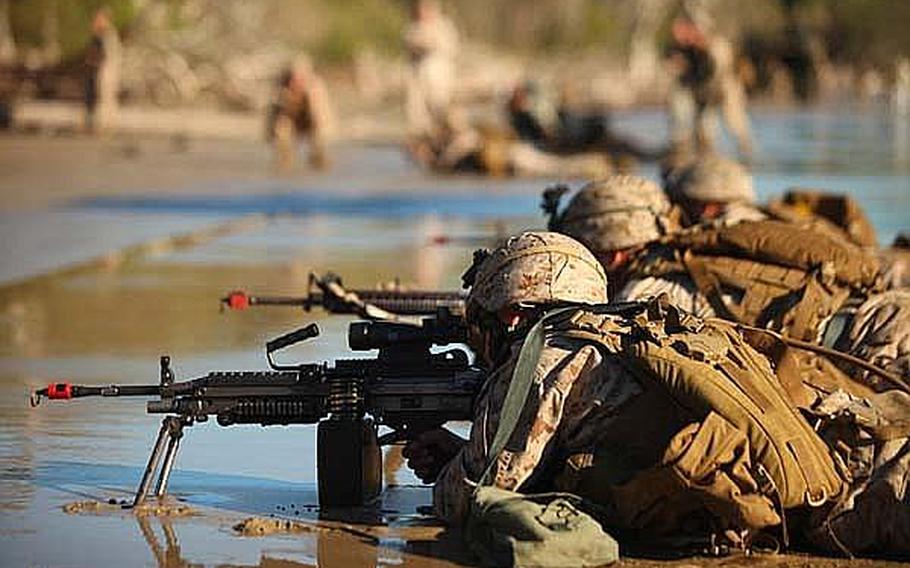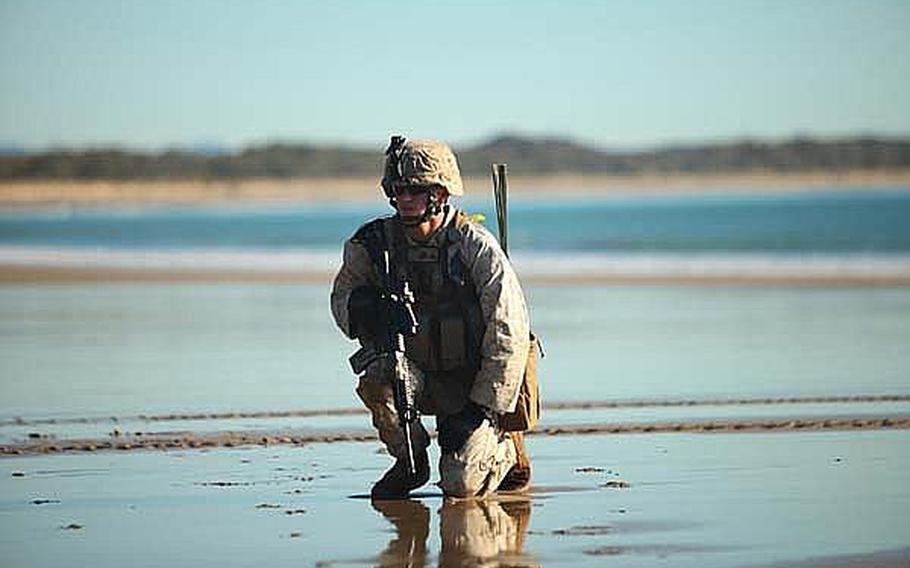 SASEBO NAVAL BASE, Japan — U.S. Marines and their Australian counterparts stormed Freshwater Beach along the eastern coast of Australia on Tuesday as a part of Talisman Sabre 2011.
One of the biggest and most comprehensive operations of the ongoing exercise, the amphibious assault featured a beach assault and an airfield seizure complete with obstacles, such as enemy ambushes to simulated IED blasts.
Elements of the 31st Marine Expeditionary Unit aboard the USS Germantown and the Australian Army's 7th Brigade took part in the assault, according to 31st MEU spokesman Capt. Caleb Eames. The U.S. and Australian troops were opposed by elements of the U.S. Army's 2nd Infantry Division, Eames said in an email to Stars and Stripes.
"Executing a large operation such as this also brings the need for careful consideration of battle space management, ensuring your indirect fire from naval ships and from possible artillery assets are carefully coordinated with movements of forces on the ground and supporting aircraft," Eames said.
After the Marines advanced from the beach, they faced tough terrain, Eames said. The thick vegetation of the Australian bush – and small constricted roads - had to factored into their operations as well.
"This Amphibious Assault is essentially the same type of operation that was conducted at Normandy - a forcible entry from the sea," Eames said. "Of course, we now have modern technology that can give us a far clearer picture of what to expect ashore, aviation assets that can reach farther and faster in support of our guys on the ground, and a well-armored and well-equipped infantry force these days, but the basic concept remains the same."
---
---
---
---