Thousands of 'volunteer evacuees' yet to return to Japan
by
Seth Robson
April 26, 2011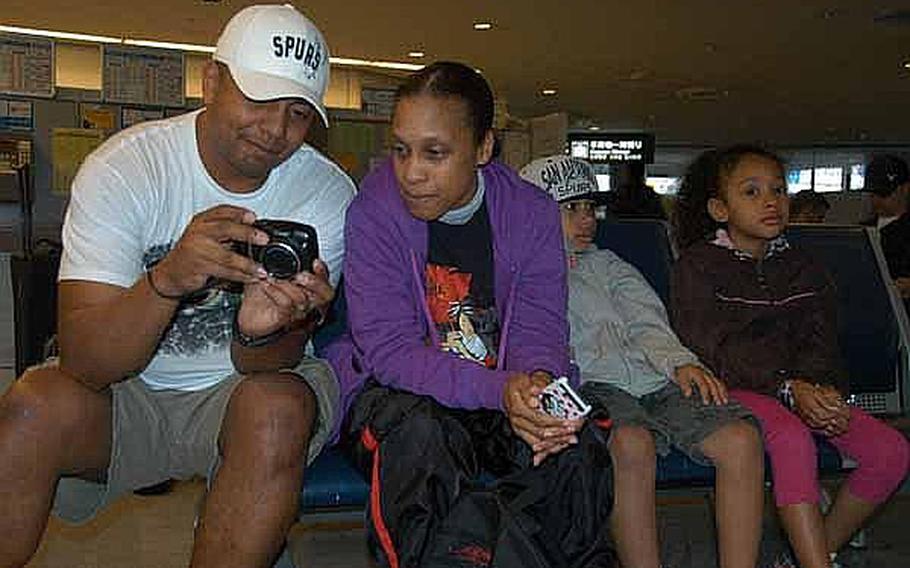 TOKYO, Japan — Thousands of family members who left Japan after last month's earthquake had yet to return as of Tuesday afternoon, even though lodging funds and allowances ended for many on Monday, according to military officials.
Only 2,000 of the approximately 8,000 family members had notified the military that they had returned, although officials said some likely returned without letting the military know.
The voluntary evacuations were an unexpected development in the deadly destruction that enveloped Japan for weeks following the March 11 earthquake and tsunami. As the Fukushima Dai-ichi nuclear power plant teetered on the edge of meltdown, many feared the crippled reactors could spew radiation across central Japan, prompting the Defense Department to authorize flights and travel expenses for military dependents who wanted to leave the country.
The DOD lifted the voluntary departure order April 15, telling families they would stop receiving lodging and living allowances as of Monday, April 25. However, those who are pregnant or have medical conditions do not have to return and will continue to collect allowances. Likewise, people who have enrolled their children in school at their "safe haven" location can collect the allowances until the end of the school year, U.S. Forces Japan spokesman Maj. Neal Fisher said Tuesday.
Fisher said it was unclear how many of the others would return or when they would arrive, although many tickets were issued.
"Even though there has been 100 percent contact in terms of folks being advised about how you go about coming back, not everyone has responded in terms of: 'Yes, I'm coming back and these are my travel arrangements,'" he said.
Fisher said he expects a "steady stream" of people to continue coming back.
"There are a lot of people trying to get back here with different circumstances," he said. "By July, we will probably have a pretty good picture of exactly who is where."
The families have been returning by commercial flight into Tokyo or via the military's Patriot Express commuter service into Misawa Air Base.
Each service branch has representatives at Narita and Haneda airports to welcome and assist the families, Fisher said.
One of those greeting family members as they arrive at Narita, Air Force Master Sgt. Shawn Cheek, 40, of Siler City, N.C. said, as of Monday 528 families – 1,314 people – had been welcomed back to Japan at the airport.
"It is more than likely higher than this number because not everyone is checking in with us," he said. "Some have sponsors picking them up and they go straight home."