South Korea court upholds prison term for would-be assassin
by
Yoo Kyong Chang Ashley Rowland
November 29, 2012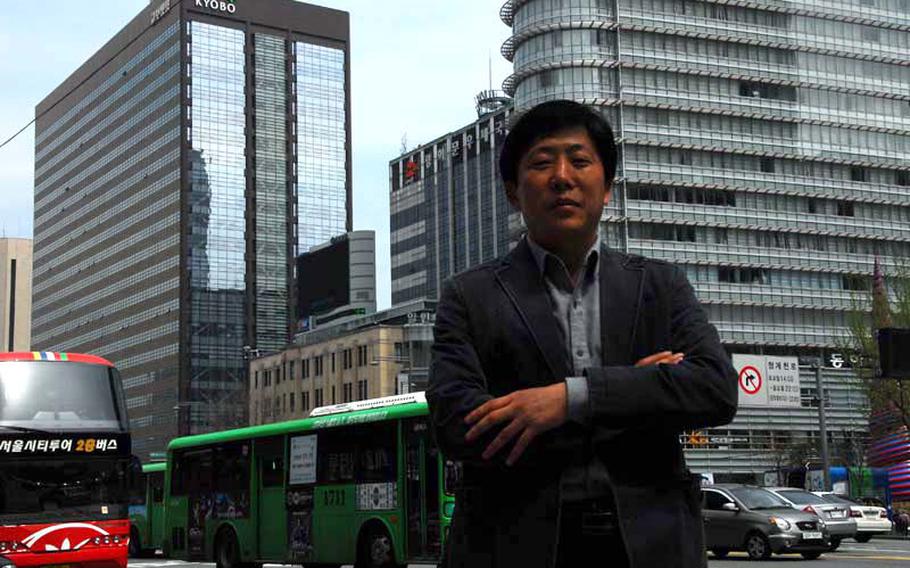 SEOUL — South Korea's highest court on Thursday upheld the four-year prison sentence of a North Korean man who tried to assassinate a fellow defector with a poison-tipped needle.
An Hak-young was convicted in April of violating the National Security Law by trying last year to kill pro-democracy activist Park Sang Hak, who is well known for sending balloons filled with anti-regime propaganda into North Korea.
Court documents say An, a former captain in North Korea's military, fled the communist country in 1995 and became heavily involved in pro-democracy defector organizations in the South. He also served as trading director of an inter-Korean cooperation group, and in 2010 traveled to Mongolia to meet with North Korean contacts about possible bilateral trade deals.
There, he previously told court officials, the North Koreans tried to recruit him to kill a prominent defector. An refused, but Pyongyang agents again approached him in 2011 with an offer to kill three well-known defectors in exchange for money and a better life for his family members who still lived in the North.
An agreed. One of his targets was Park, whose frequent balloon launches have so incensed the North that it has threatened to fire on them.
An arranged to meet Park at a Seoul restaurant on Sept. 3, 2011, and was carrying two poison-laden guns, a poison needle and a tin of poison powder when South Korean arrested him there after being tipped off.
An later said he never intended to carry out the assassination and was only pretending to follow orders so he could help his relatives.
Prosecutors had hoped to have An's sentenced lengthened, and An wanted it cut. Supreme Court judges gave no explanation of why they left it unchanged.
Park said Thursday that An should have been sentenced to at least 10 years.
"He has never, ever apologized for his crime," he said.
During congressional testimony in March, U.S. Forces Korea Commander Gen. James Thurman cited the incident as an example of the North's desire to infiltrate South Korea and the threat posed by undercover agents.
An's case has highlighted the unusual weapons allegedly carried by North Korean spies. A recent CNN report showed what appeared to a silver ballpoint pen whose cartridge was a poison needle, a second pen that shoots a poison-filled bullet and a gun disguised as a flashlight.
chang.yookyong@pstripes.osd.mil