Seattle showers Japan orphanages with 100 tons of aid
by
Chiyomi Sumida T.D. Flack
April 21, 2011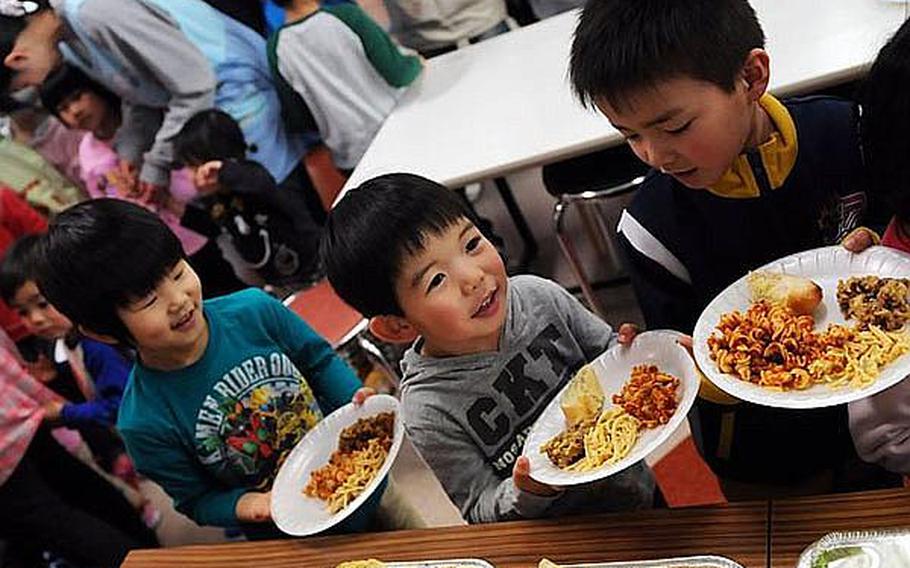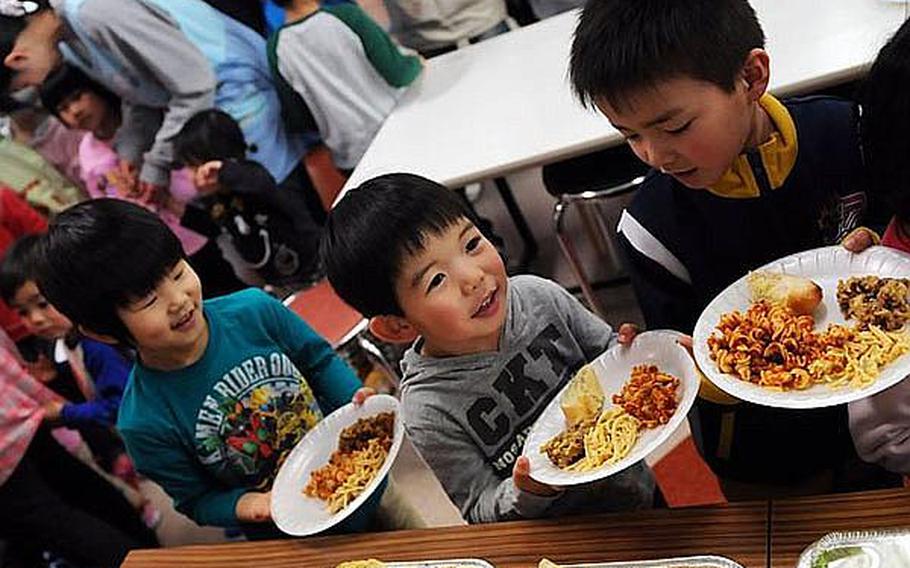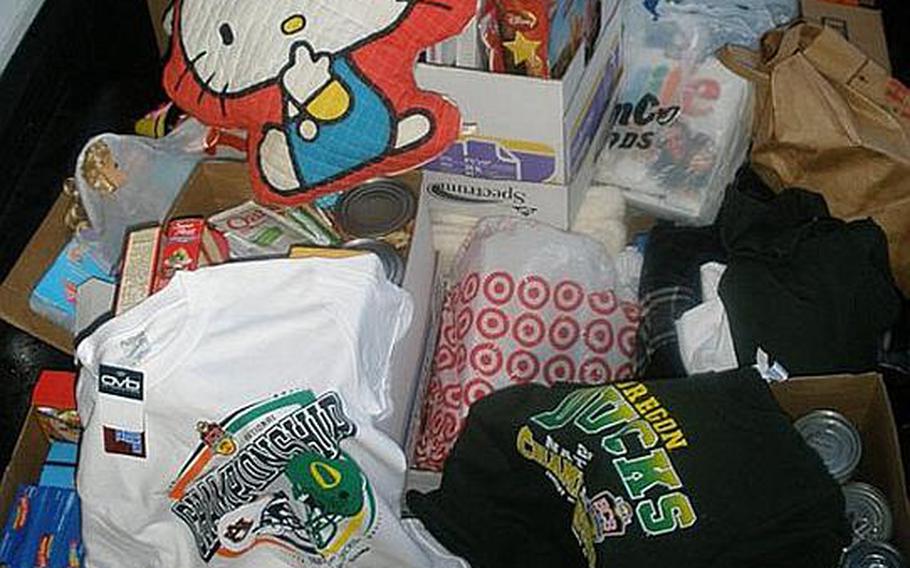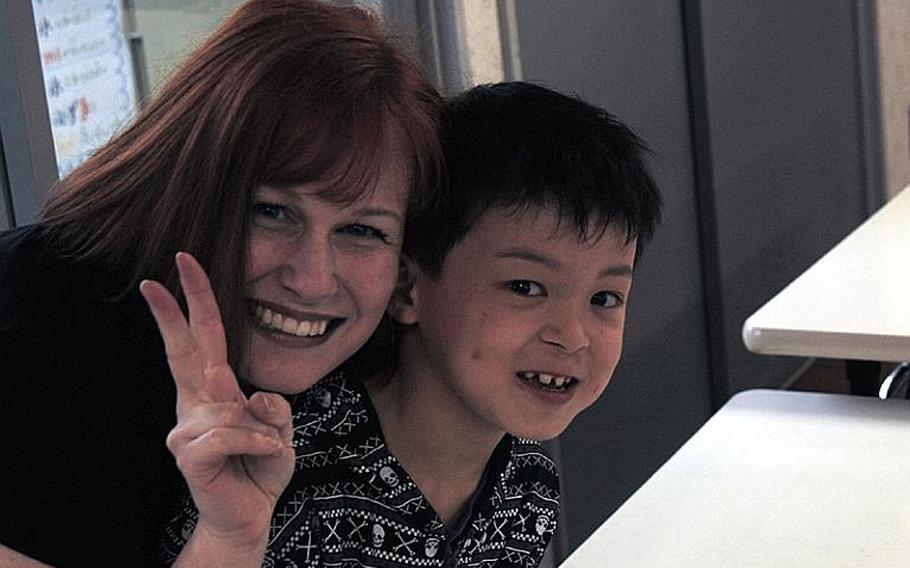 MISAWA AIR BASE, Japan — When last month's earthquake cut off supply lines to northeastern Japan, a local orphanage realized it would only be able to feed its 65 children for four days before supplies ran out.
Tatsuya Goto, director of the Bikou-en Children's Care House, sent out a call for help to folks who have volunteered at his organization for more than 20 years: the U.S. Navy at Misawa.
That call would trigger a series of fortunate events — spreading from a small group of volunteers in Misawa to a popular call-in radio show in Seattle — culminating in the collection of more than 200,000 pounds of food and supplies that soon will be heading to Japan.
The supplies will not only help Goto's children, but children at orphanages across Aomori Prefecture as well as those in Iwate and Miyagi prefectures, where coastal communities were razed by the tsunamis that killed tens of thousands.
"I am more grateful than I can express in words," Goto said during a phone interview last week.
Navy spouse Gemini Sanford led the initial local efforts, reaching out to the Misawa community. She specifically targeted those leaving on voluntary departures.
Her message: "Give us the food you don't need if you're leaving."
She said the response was inspiring: 132 bags of food, seven boxes of fresh vegetables and 30 gallons of milk, along with other supplies. The Navy community at Misawa, which holds barbecues, holiday parties and sends people to work on various projects at Bikou-en throughout the year, delivered the food and volunteers have cooked weekly hot meals since the March 11 earthquake.
When she told her son's soon-to-be in-laws in Seattle about the orphanage, they contacted "The Ron and Don Show" on KIRO-FM (97.3). Soon, Sanford found herself telling the show's more than 300,000 listeners about the efforts to help the children.
Disc jockey Don O'Neil said, "Right here, right now, we're going to adopt this orphanage," Sanford said.
Between March 22 and April 4 - with the help of countless volunteers including a local police department - the station collected about 100 tons of supplies, including non-perishable food, water, diapers, blankets, sleeping bags, warm clothing, flashlights, first-aid kits and other items.
O'Neil said during a phone interview last week that the story resonated with listeners in the area, who have a great love of Japan and the U.S. military.
"The outpouring has been unbelievable," he said. "In our 17 years of radio ... we've never had a response like this. We didn't have to push people. Gemini's phone call set it off."
But collecting supplies, and getting them into the hands of those who need them, are two different things. Since April 4, volunteers have labored to sort, pack and itemize each donation.
O'Neil said the goal since the project started was to have the Air Force fly the goods from Seattle to Misawa. That way it would start, and end, with the military. The problem was that the military couldn't move the goods unless U.S. Agency for International Development asked for help, O'Neil said. USAID couldn't get involved unless they have a specific request from government officials in Japan.
With all the planning, pleading and packaging, the final step was serendipity.
Noriaki Hori, assistant chief of the policy coordination division of Misawa City, was searching the Internet at the beginning of the month to gather information about the earthquake when he learned about Sanford's efforts and the radio station's drive.
He said he had no idea that the Navy at Misawa volunteered at the orphanage, in nearby Shichinohe.
"I was so moved to learn that American people on the air base were working so hard to help Japanese children," he said.
After a flurry of e-mail messages with Sanford and the radio station, Hori said, Misawa Mayor Kazumasa Taneichi mailed the needed request to Seattle on April 7. When it arrived last week, O'Neil said, the radio station was able to start the final process working with the Air Force.
As of Thursday, however, there was still no word on when the first pallets will be headed for Japan.
Until the supplies arrive, Sanford — along with fellow volunteers Tracey Fogerty, Jacque Cody and Tsutomu "Ben" Niiyama — will continue collecting goods, cooking hot meals and even paying out of pocket for some supplies.
"When you ... see the devastation, you feel hopeless, that nothing you do can make a difference," she said. "We're not rich, but we want to help so badly."