Rubber bit from Marine helicopter falls onto Okinawa school's tennis court
By
Matthew M. Burke and Aya Ichihashi
June 5, 2019
---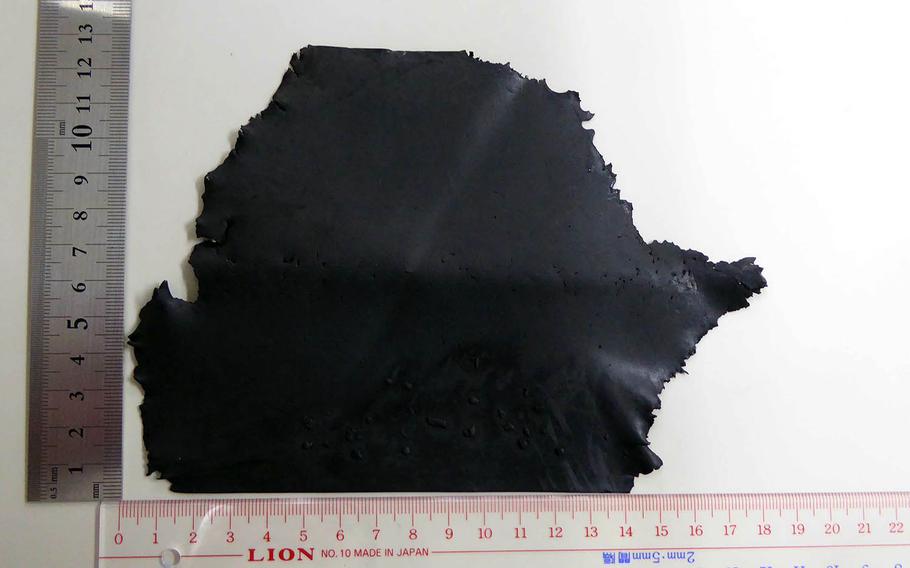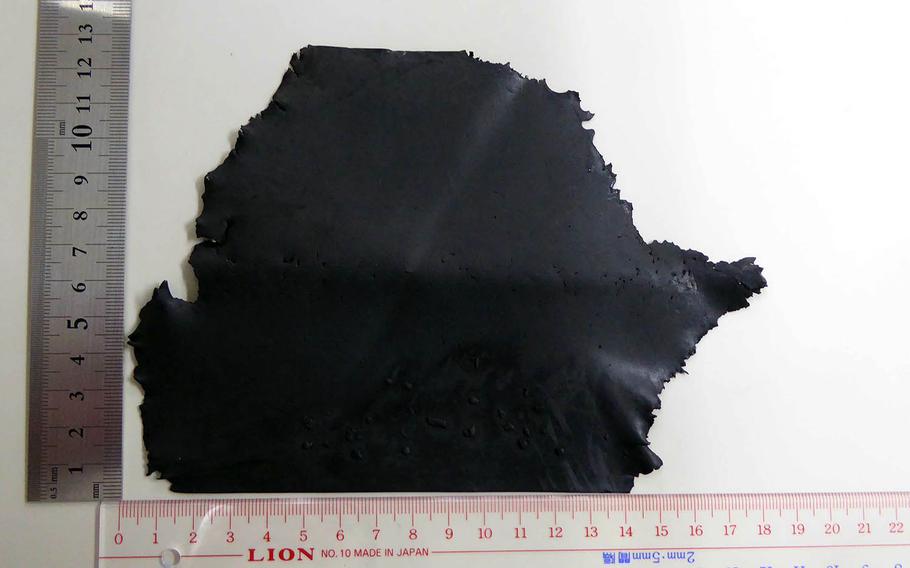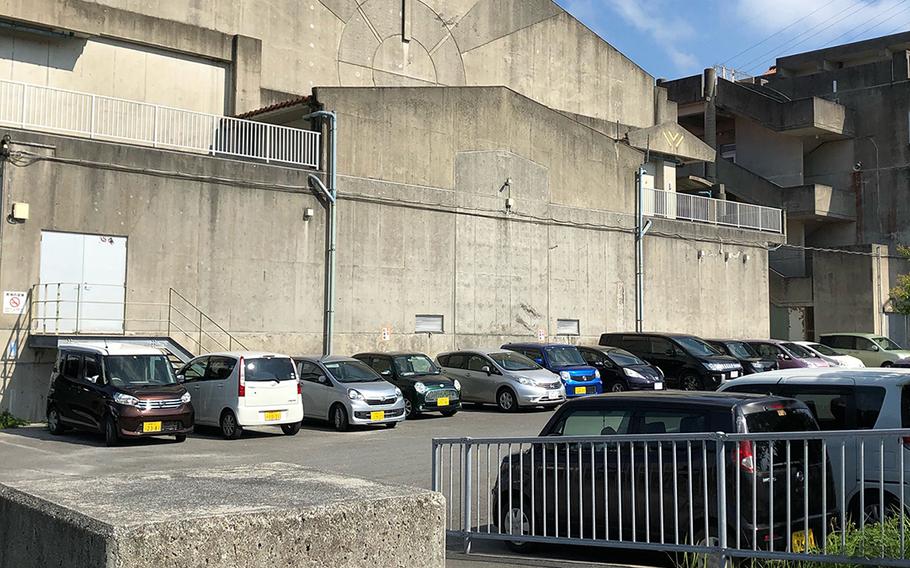 CAMP FOSTER, Okinawa — Marine Corps officials said a half-ounce piece of rubber that fell onto a busy Okinawa middle school tennis court Tuesday came off a Marine CH-53E Super Stallion helicopter.
Children were practicing on the court at Uranishi Middle School in Urasoe City when the 6-by-8-inch black rubber object landed there around 3:35 p.m., according to a spokesman for the Okinawa Defense Bureau, which is a branch of the Japan Ministry of Defense. No injuries or damage were reported.
Witnesses reported seeing a helicopter flying overhead at the time the piece fell, the spokesman said. The piece was delivered first to the bureau and then to the Marine Corps for closer inspection.
The school is about 2 ½ miles southwest of Marine Corps Air Station Futenma in Ginowan.
"After investigating, 1st Marine Aircraft Wing concluded that the small piece of black rubber is blade tape," III Marine Expeditionary Force spokesman 1st Lt. Jose Uriarte wrote in an emailed statement to Stars and Stripes on Wednesday afternoon.
Blade tape is used to protect the forward edge of helicopter blades, he said.
"Blade tape poses no threat to people or property; however, we remain committed to safe flight operations and to not causing anxiety within the community," Uriarte wrote. "1st Marine Aircraft Wing is inspecting all aircraft that have blade tape and will remove or replace any blade tape that is found to be degraded."
In addition to Super Stallions, blade tape is also used on the MV-22B Osprey, AH-1Z Viper and UH-1Y Venom, he said.
Uranishi Middle School officials declined to comment Wednesday.
A spokesman for Okinawa prefecture also declined comment, except to say, "We will protest to the U.S. officially if it's confirmed to be theirs."
It's not the first time on Okinawa that an overflying aircraft shed a part onto a facility for children below.
In December 2017, a plastic piece thought to belong to a U.S. military helicopter was found on the roof of an Okinawan day care facility.
Later that month, and 3-foot-by-3-foot window fell from a Marine CH-53E Super Stallion and landed on an elementary school sports field adjacent to Futenma's fence line.
More than 50 schoolchildren were playing at the time, and a boy was slightly injured from a pebble that flew up during impact.
---
---
---
---