Retired naval officer, Iwakuni teacher reflects on giving back to military
by
Matthew M. Burke
May 21, 2011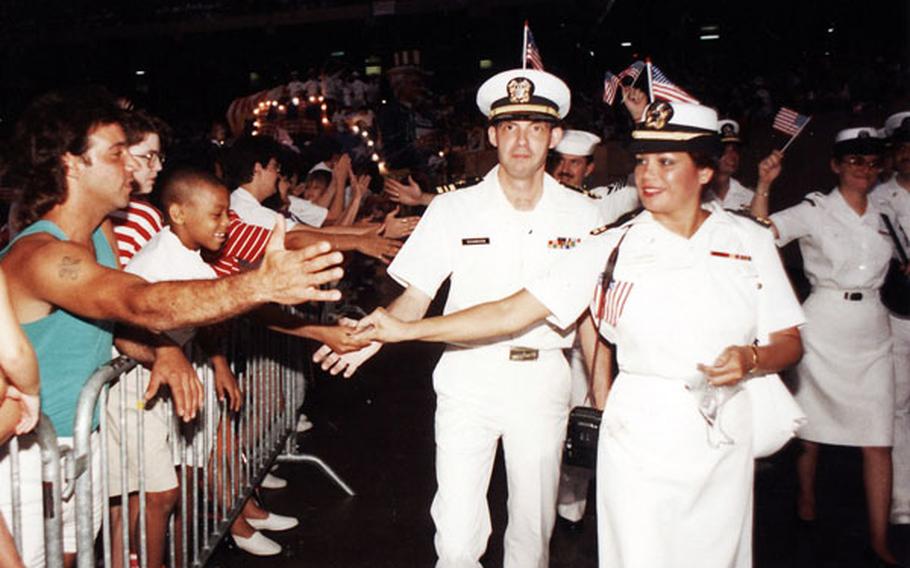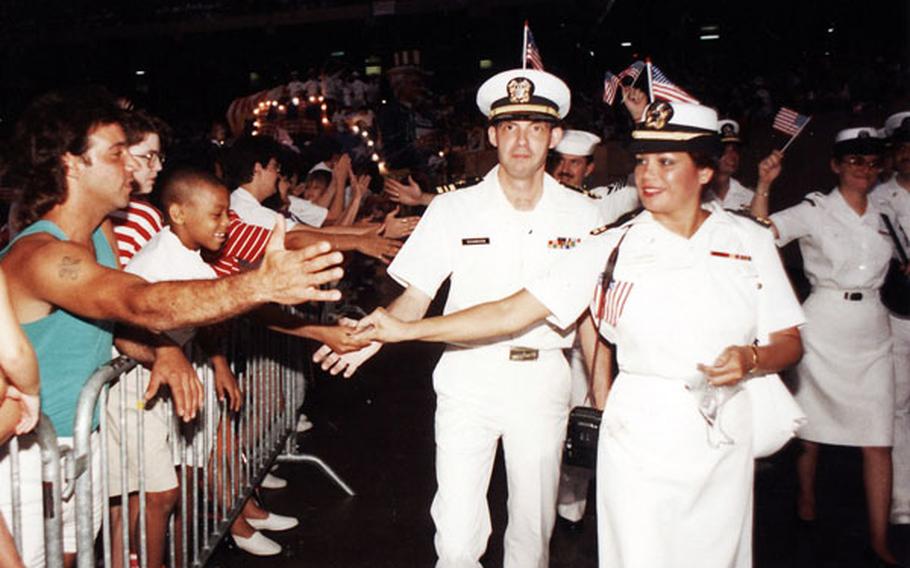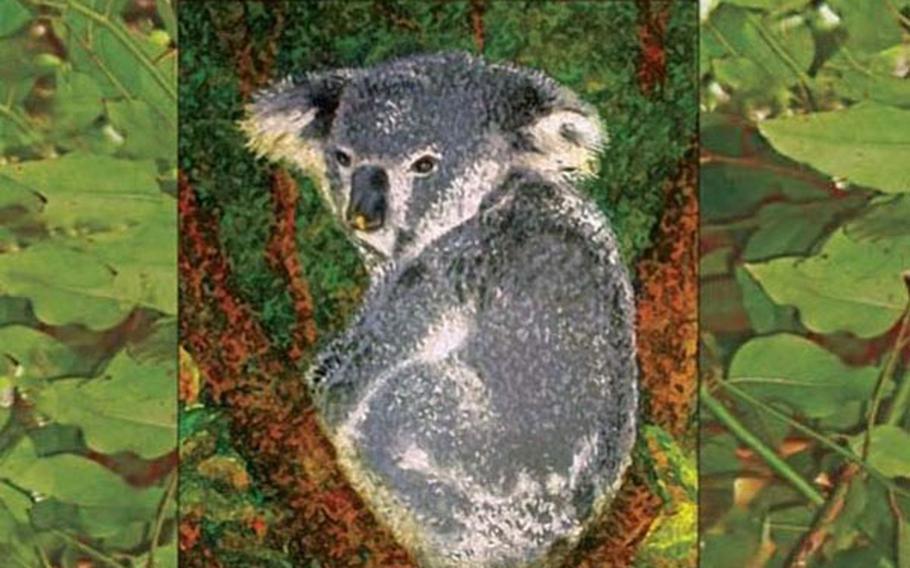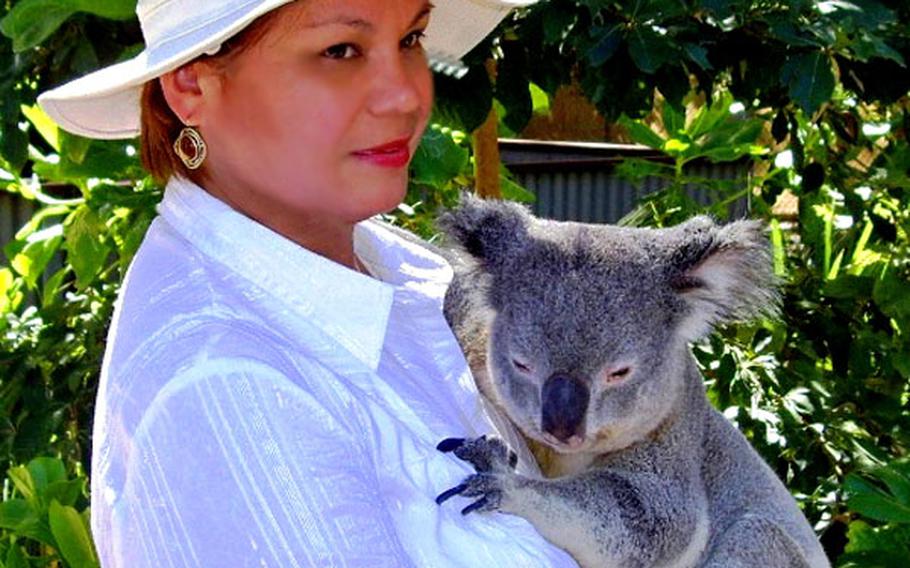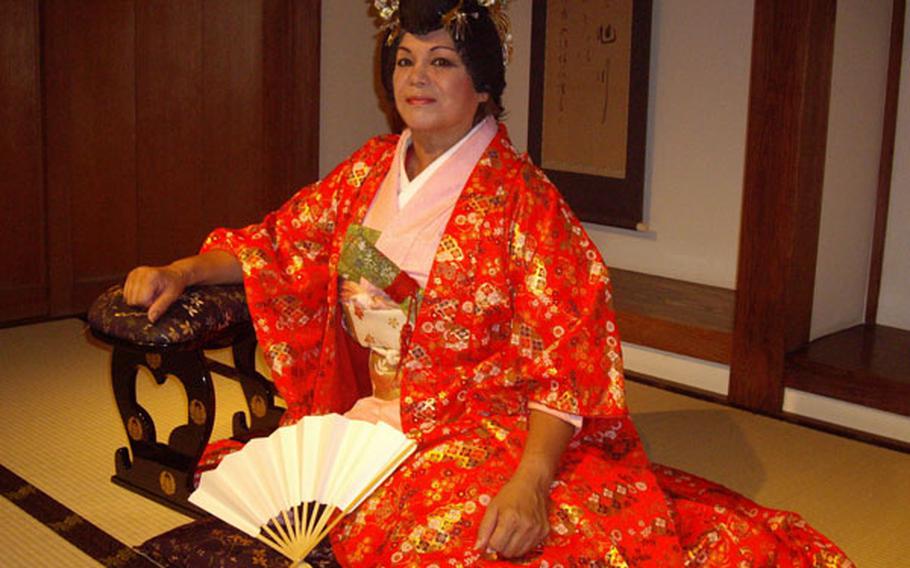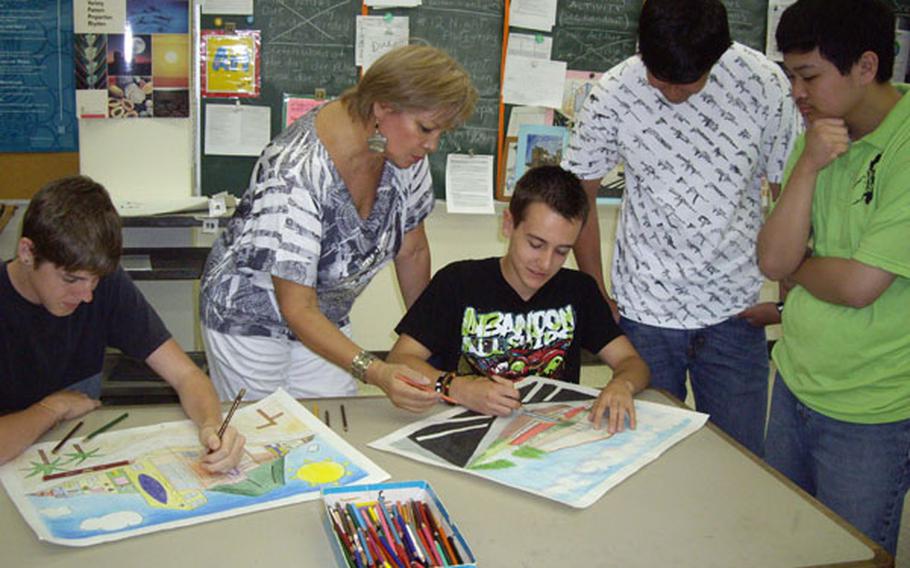 SASEBO NAVAL BASE, Japan — The military had given her everything — multiple college degrees, world travel, great benefits and a head start in life.
Two years ago, Josephine "Josie" Quintana, a retired Navy lieutenant with 20 years of service and an accomplished artist, author and stateside teacher, decided it was time to give something back.
Quintana put her personal ambitions on hold after being selected to teach visual arts at M.C. Perry High School at Marine Corps Air Station Iwakuni. There, she hoped to share her life experiences and reach out to children struggling with military life.
"Deep down I felt it was another excellent opportunity to teach overseas, but this time it was different," said Quintana, who had been on a waiting list since 2002 to teach in the Department of Defense Dependents Schools system. "The environment was something I was comfortable with. I felt I was still contributing to the military."
On Monday, she will read one of the books she authored, "Sasha and Malia, the Lost Giant Pandas," to elementary students at Iwakuni as part of Read Across America.
However, it was to be one of the last times Quintana reads to Iwakuni students, as she'll be saying goodbye to the area in June. She said her home in Nevada needs to be attended to, in addition to other personal affairs.
"I enjoy the kids," the affable Quintana said by phone last week. "They're a lot of fun. It's a small school but they have really good kids. I feel sad that I'm leaving here but I have some big priorities at home."
Quintana grew up in a tough neighborhood in East Los Angeles, Calif., in the midst of gangs and graffiti. Her family was split up, and while attending a Catholic boarding school for girls, she learned quickly that education was her ticket to a better life. In 1973, she enlisted in the Navy and went on to earn three college degrees and become an officer. She also found time to become an accomplished artist.
As her military career wrapped up in 1995, Quintana entered the Troops to Teachers program. The program offers stipends to members of the military who plan to transition into a teaching career. Quintana started teaching in the U.S. and soon traveled the world, visiting more than 40 countries, teaching in places like England and China. Her travels formed the basis for two coffee table books of her photography and also for two children books, highlighting survival stories of endangered species.
While Quintana had accomplished a lot, she felt it was time to get back to her military roots and share her knowledge.
"Every day, I stand up and do the pledge, and I feel like I'm back in the Navy again," Quintana said. "I've enjoyed it."
Quintana said that she helps military children deal with depression and the urge to lash out by keeping them interested and busy, and offers art clubs after school at no expense.
"I believe Ms. Quintana has a strength to relate to students very well," said Bobby Shibazaki, a parent of two daughters who have both attended Quintana's classes. "[My daughters'] discovery of art also enabled them to focus better in their school work as it gave them more motivation. ... We will surely miss her."
Shibazaki's 15-year-old daughter Sasha agreed.
"Ms. Q helped me discover art, and techniques of applying imagination to my art work," the 9th-grader said. "I'll miss her but I'm sure she will also help other students to discover art."
Parents also credited Quintana with helping children who are down because of a deployment, a fact not lost on the school's administration.
"She understands the life of a military family and the challenges our kids face," M.C. Perry principal Morgan Nugent said. "She uses art as a tool to help kids deal with deployment and the challenges of a military child.
"It's going to be tough to find an individual with the expertise and the level of care Josie is able to provide our kids."
---
---
---