Piano prodigy from Okinawa Marine base to perform on ABC's 'Kids Say the Darndest Things'
---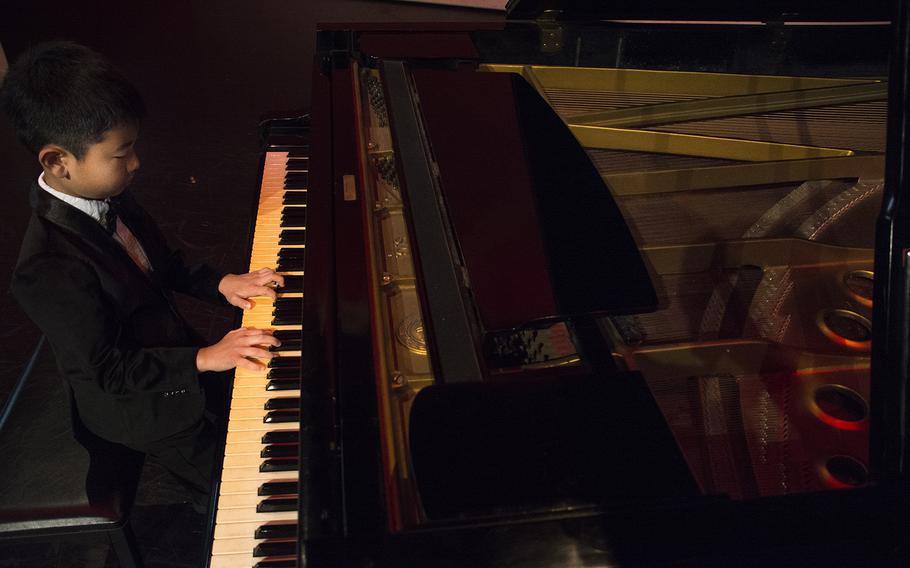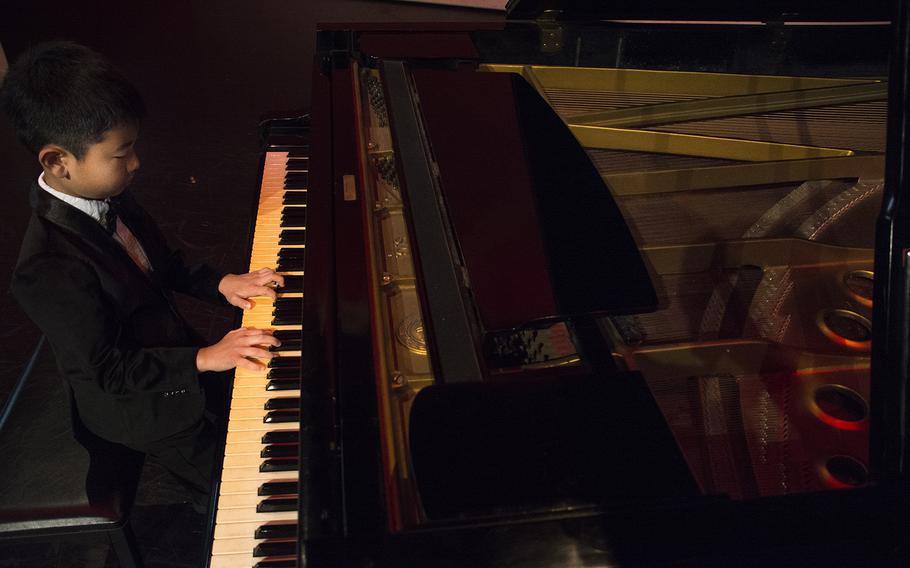 CAMP FOSTER, Okinawa — A 9-year-old piano prodigy who attends a Defense Department school on Okinawa will be featured on an episode of ABC's reboot of "Kids Say the Darndest Things," slated to air Sunday in the United States.
Hayden Lee — who began learning piano at age 6 and plays the instrument from memory by visualizing shapes and colors — was asked to be on the show after his summer performance at the Osaka International Music Competition in Japan. The third-grader from Zukeran Elementary at Camp Foster took second place for his age group against 39 finalists from around the world in the final stage of the competition.
"My mom received an email message from an ABC producer," Lee recently told Stars and Stripes in an email. "I was excited and thrilled because I have never been on national TV."
During the show, which was taped in August in Los Angeles in front of a studio audience, he performs the classical piece "Solfeggietto in C Minor" by C.P.E. Bach and converses with comedian and show host Tiffany Haddish.
"Hayden looked like Mozart, meets Elton John, meets a normal kid," Eric Schotz, an executive producer of the show, told Stars and Stripes via email. "Hayden was the perfect example of a kid who not only says the darndest things, but does the darndest things. His talent is off the charts, as was the hilarious conversation with Tiffany."
Lee said he was shocked when Haddish told him she could speak Japanese and knew of the Okinawan culture, after he gave her an Okinawan lion-dog guardian statue called a shisa.
"Tiffany Haddish was very, very nice," he said. "She was very encouraging and politely claimed I would be a future star."
His parents, Naomi and Stephan Lee, sat in the audience for the filming and said many spectators and producers complimented their son's performance and wanted to take pictures with him.
Hayden has previously performed for his classmates and their parents at Camp Foster and has won awards at musical competitions in Italy and New York.
"I hope Hayden's progression in his piano skills will make his life richer, and something he can share with others," said Stephan Lee, who works for Navy Federal Credit Union.
Schotz, the executive producer, said his most memorable moment of the show was when Haddish laid on top of the piano to let Lee serenade her; "it was all spontaneous, real and unrehearsed."
"Hayden is that example of why you never stop believing what a kid is capable of doing," he said.
"Kids Say the Darndest Things" was created from a 1945 segment on Art Linkletter's CBS daytime radio program "House Party." It eventually turned into an afternoon TV series running from 1952-1969, and later hosted by Bill Cosby from 1998-2000.
The most recent reboot, with Haddish as host, premiered Oct. 6.
vazquez.carlos@stripes.com Twitter: @StripesCarlos
---
---
---
---