Outgoing 2ID commander recalls tensions over N. Korea
by
Jon Rabiroff
September 20, 2011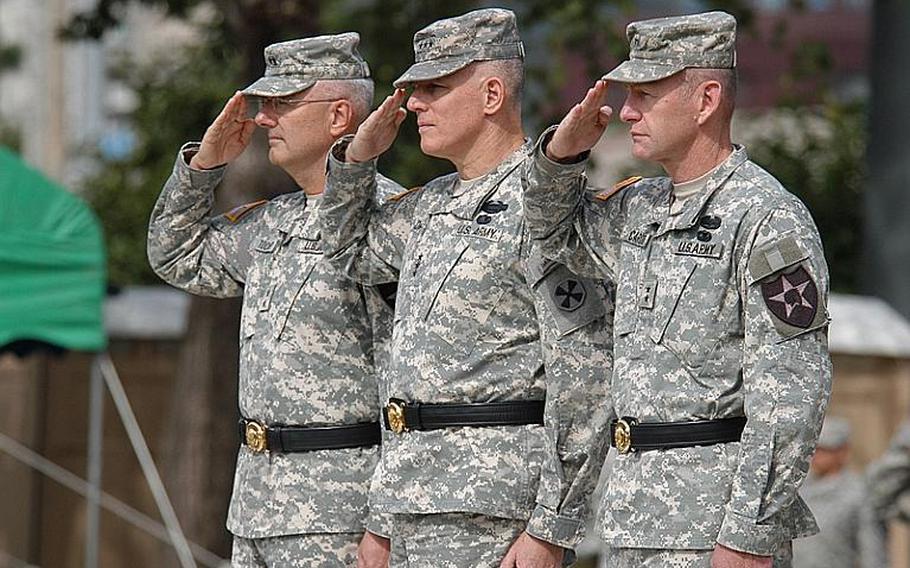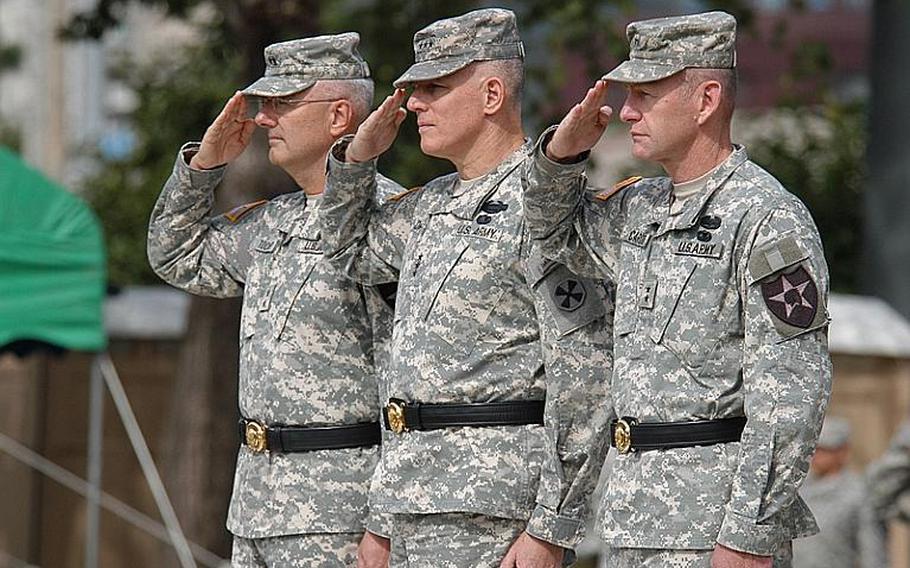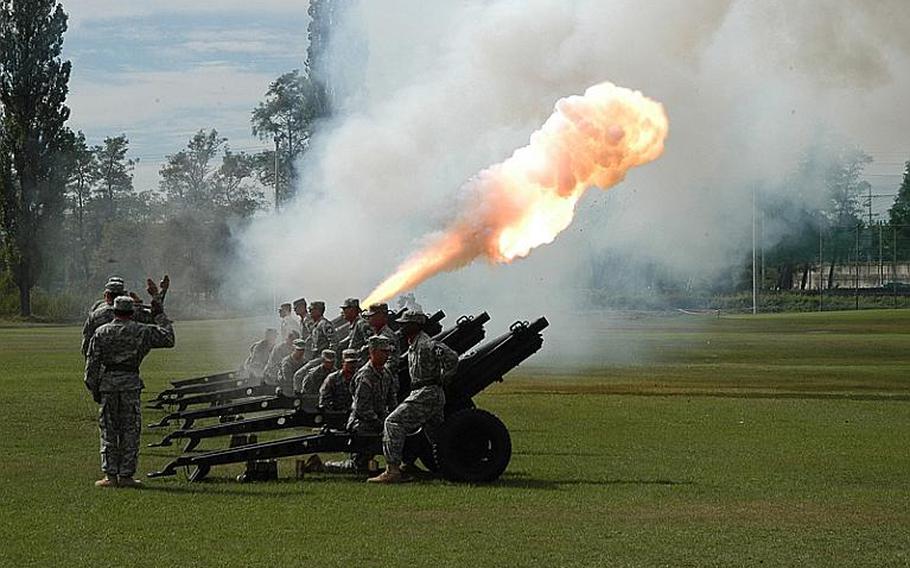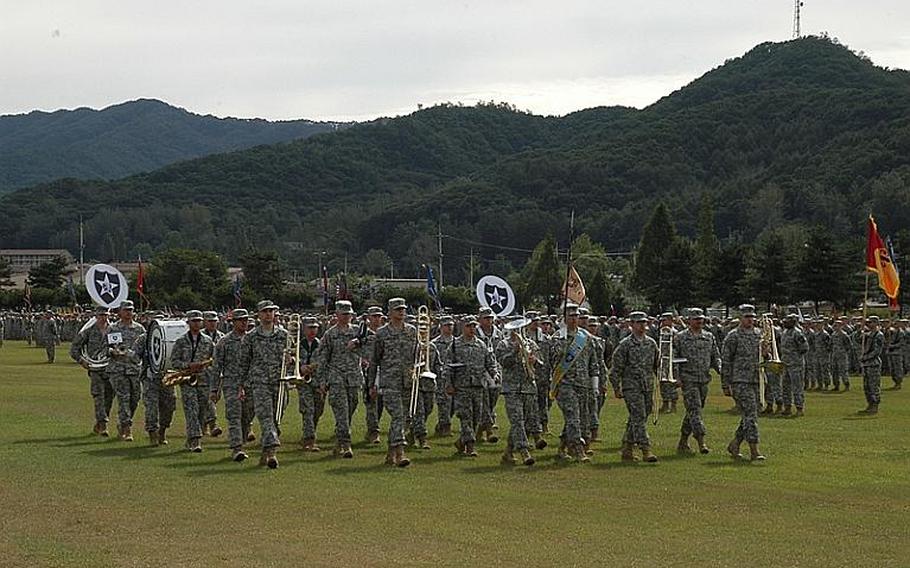 CAMP CASEY, South Korea — The outgoing commander of the 2nd Infantry Division hinted Tuesday at just how close the U.S. military came to unleashing its military might against North Korea after 50 South Koreans were killed last year in attacks blamed on the North.
At a change of command ceremony — at which he handed over control of the division to Maj. Gen. Edward Cardon — Maj. Gen. Michael Tucker told those in attendance that the division's alliance with the South Korean military and readiness to "fight tonight" were "put into real-world practice last year when North Korea provocations reached extremes," with the sinking of the warship Cheonan and shelling of Yeonpyeong Island.
"The 2nd Infantry Division stood ready alongside our alliance partners and was prepared to 'fight tonight' with radars deployed, aviation platforms airborne and launchers at the ready," he said.
As it turned out, the South Korean military acted alone in responding to the attacks and was roundly criticized in the Korean media for not doing more than firing in the direction of North Korea in the immediate aftermath of the two incidents.
That led to a shake-up in the leadership of the South Korean military and the deployment of more manpower and equipment to the Yellow Sea islands near the disputed maritime border between the two Koreas.
In his farewell speech, Tucker went on to reference a recent U.S.-South Korean military exercise.
"Our combined artillery, tanks, infantry and attack helicopters and unmanned aerial vehicles came together in an awesome display of coalition firepower," he said. "(This) left a lasting impact on those who observed it, including our neighbors to the north."
The 2ID has about 10,000 soldiers, most of whom are stationed in the northernmost region of South Korea, between Seoul and the Demilitarized Zone.
Tucker served as 2ID commander for two years. Information about his next assignment was not available Tuesday.
Cardon, who most recently served as deputy commanding general for support for U.S. Forces–Iraq, said during remarks Tuesday that he is committed to working with the South Korean military "to continue performing as the formidable deterrent to aggression.
"You have our solemn promise and commitment that we will continue to train, live and work together to ensure peace, stability and security on the Korean peninsula," Cardon said. "And should deterrence fail, we will remain ready to fight and win."