Okinawa residents testify in class-action lawsuit over noise from military flights
---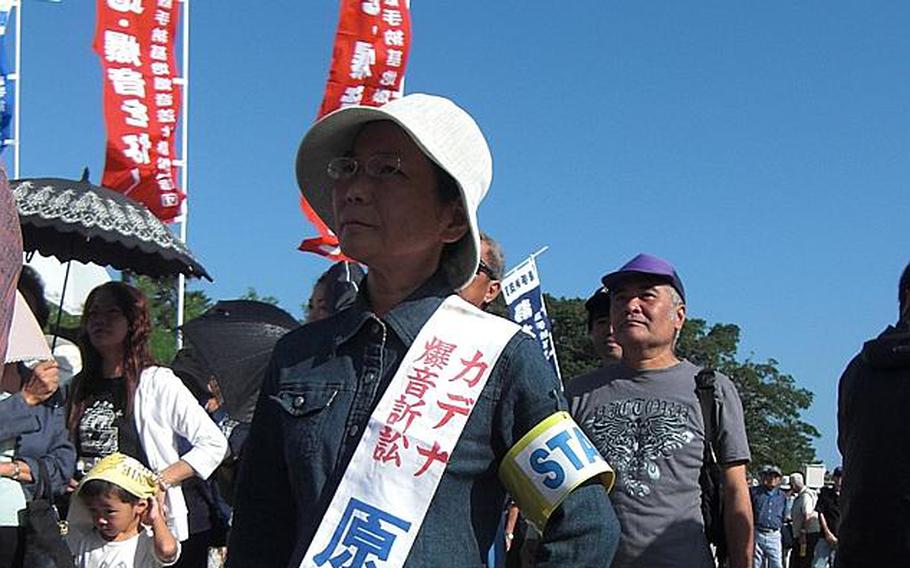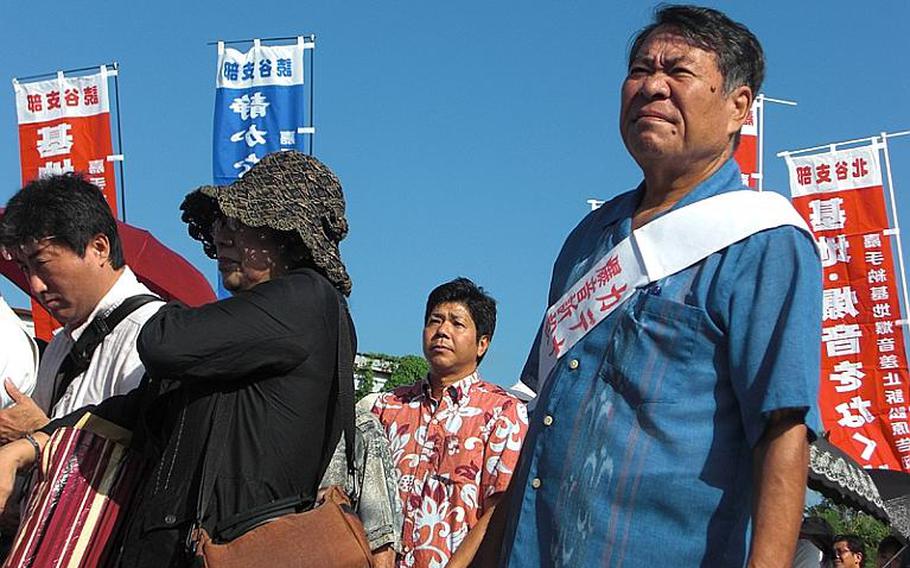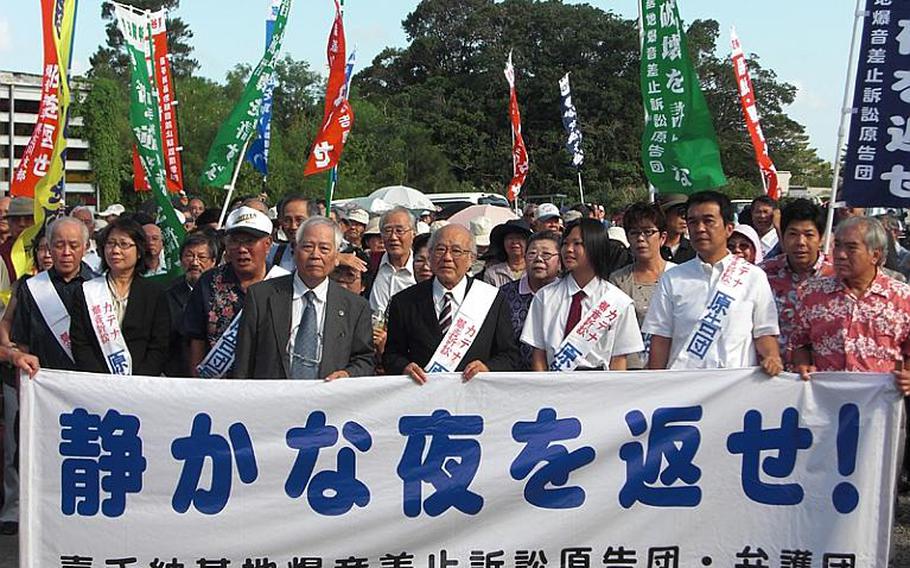 OKINAWA CITY, Okinawa – Local residents testified in a Japanese courtroom here Thursday about disruptions caused by U.S. military aircraft as part of the opening hearing in a class-action lawsuit over noise from Kadena Air Base.
More than 22,000 plaintiffs, including about one-third of the population of a town that borders the air base, are suing the Japanese government for a nighttime ban on military flights and are asking for $544 million in compensation for physical and mental damages they argue were caused by the roar of fighter jets and other aircraft flying from Kadena.
It is the third time Okinawans have sued over aircraft noise at the Air Force base, the largest in the region. In the past two cases, Japan's Supreme Court refused to restrict air operations at night but gave compensation payments to the residents, noting that the noise was beyond permissible levels in some cases.
On Thursday, seven residents took the stand as witnesses before a three-judge panel.
During school, "classes are suspended each time [a U.S. aircraft flies over] and we just wait until the jet goes away. It happens at least three to four times during a class,"said Himeka Matayoshi, 17, a high school student who lives in Kadena Town, which borders the air base. "It is very stressful for both teachers and students. And I now know that it is not normal."
In a written brief to the court, the Japanese government said the class-action suit should be dismissed because it has no power to restrict U.S. military flight operations according to an international treaty with the United States.
Kadena Air Base officials said Thursday they would not comment on a lawsuit between Japanese residents and the Japanese government.
The U.S. and Japan did agree to move some training scheduled at the air base this month to Guam in an attempt to cut back on the noise and have said more moves will occur in the future.
Meanwhile, Takahiro Nakanishi, one of the residents' lawyers, told the court that it should not rule out the demand on a nighttime flight ban despite court decisions in the past.
"The Japanese government is never a third party who has no control over the noise," he said.
"It is the Japanese government who allows stationing of US military on Japanese soil. Under the mutual security treaty, how on earth does Japan, as a sovereign nation, not have a say in the military operations?"
The next hearing in the class-action suit is scheduled for Jan. 19.
---
---
---
---