Okinawa Marines open homes to young victims of Japan disaster
by
Chiyomi Sumida
August 9, 2011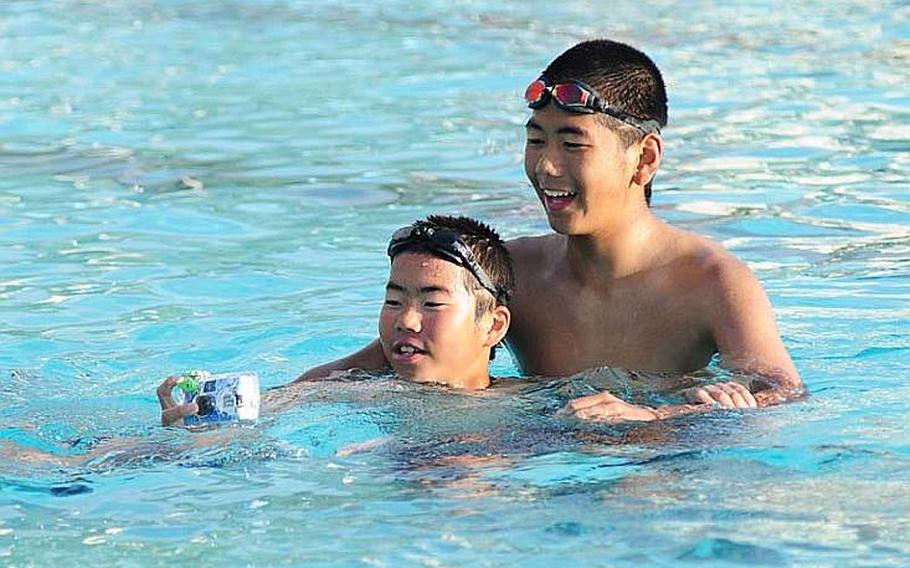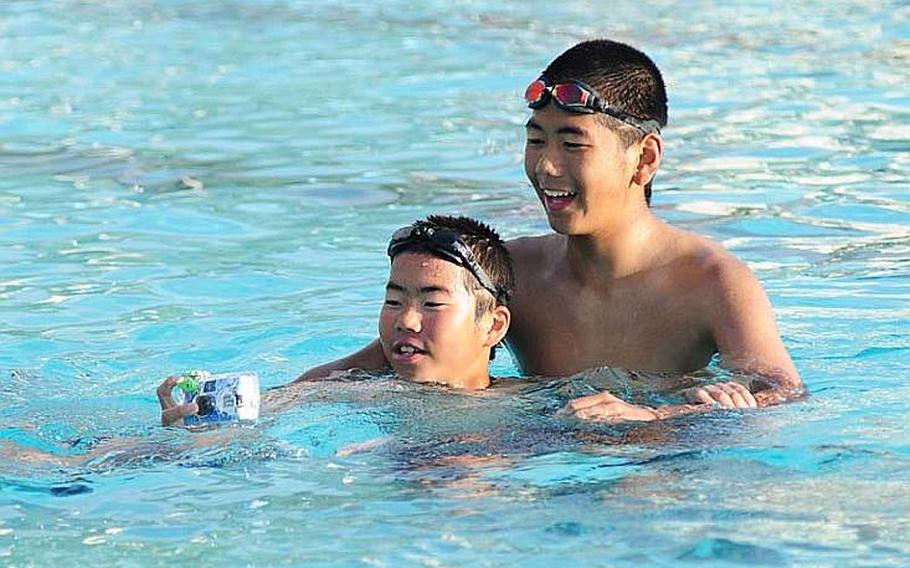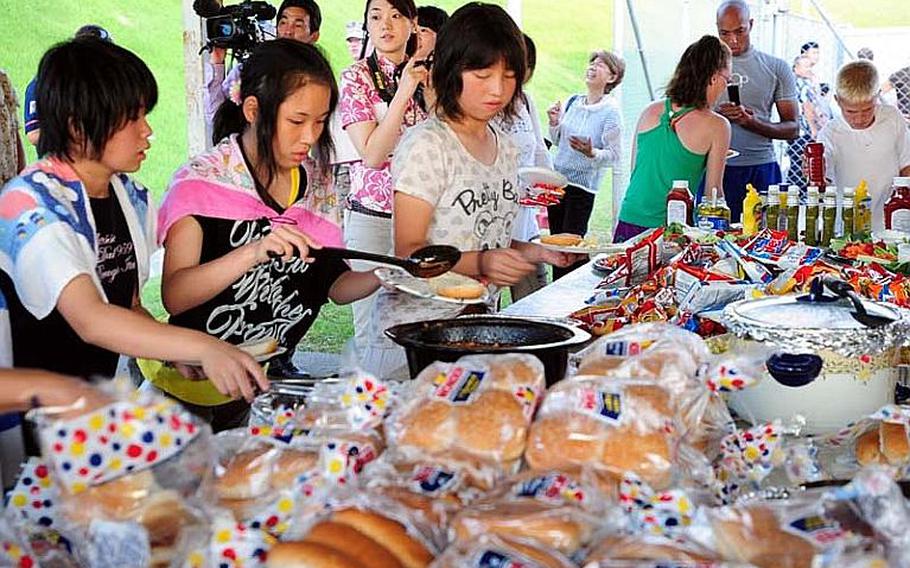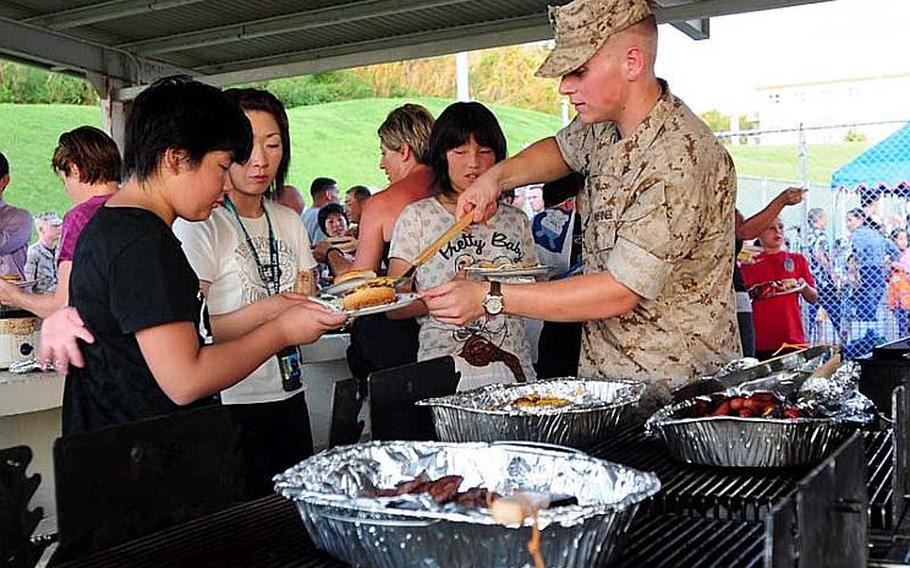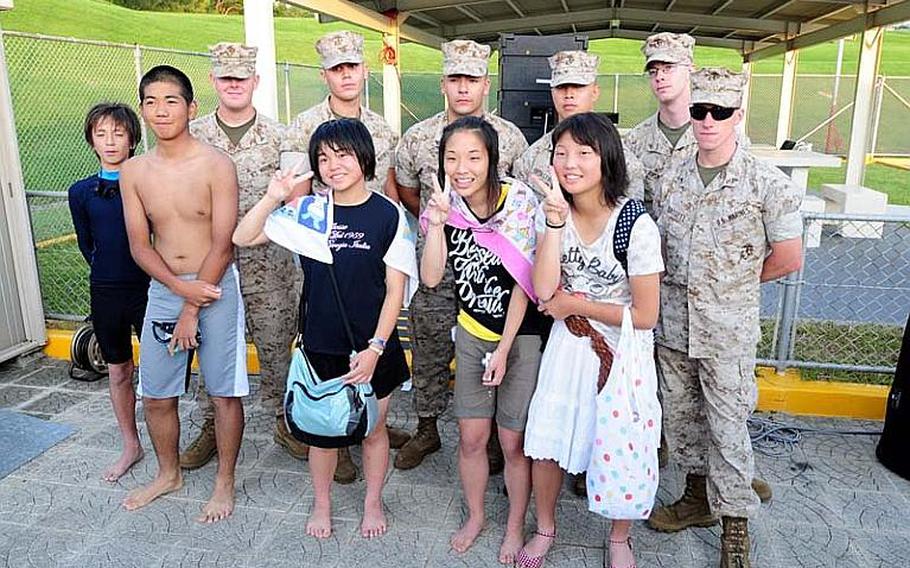 CAMP FOSTER, Okinawa — Koki Onodera's home on Oshima island in northeastern Japan is known as the Green Pearl. But a massive tsunami in March scraped away much of what made the island beautiful, leaving vast stretches of wreckage and muck.
Over the past few days, Onodera, 12, and a group of other children from Oshima received a respite from the disaster and got the chance to see the emerald waters of Okinawa when they traveled here to stay with U.S. Marine Corps families.
The trip was part of program sponsored by Marine Corps Bases Japan and included 25 children and four chaperones from the island who were paired with host families. It was the children's first encounter with Okinawa Marines and sailors since the servicemembers came to the aid of the island after it had been isolated from the mainland without food, electricity or communication for weeks after the earthquake and tsunami March 11.
"The ocean here is very beautiful," Onodera said during the barbecue party. "Ours was too, but not now."
The 5th- through 8th-graders were chosen to come to Okinawa based on a July essay contest about the meaning of community and the effects of the disaster, which was sponsored by Oshima's Japanese disaster response center.
On Monday, they played with the children of their American host families at a swimming pool on Camp Foster before indulging in hamburgers and hot dogs.
"The earthquake and tsunami were very scary, but when U.S. Marines came to our island, it gave me a sense of relief," Onodera said through an interpreter during a welcoming ceremony Monday. "Thank you very much for the wonderful program."
Col. Andrew MacMannis, commander of the 31st Marine Expeditionary Unit, was among the volunteer hosts for the program. The 31st MEU conducted extensive clean-up and restoration efforts on Oshima following the disaster.
"We got to see their families and now they got to see our families," MacMannis said.
The island community of 3,250 people lost 31 residents and countless numbers of buildings, including 150 homes, were washed away by the tsunami, which was measured at 50 feet high, according to Oshima community center officials.
The island is a 25-minute ferry ride from mainland Japan.
Two weeks after the disaster, the 31st MEU helped delivered 15,000 pounds of relief supplies, as well as vehicles and equipment necessary to restore power to the island.
Liesl Beaton, the wife of an officer assigned to Marine Corps Air Station Futenma, said her family was hosting 10-years-olds Sae Hatakeyama and Ami Komatsu for four days.
It meant Beaton had to brush up on her Japanese.
"I wrote down everything in Japanese a day before for what I want to say the next day," she said.