Okinawa Marines conquer waist-deep 'peanut butter,' other obstacles
by
Matt Orr
September 25, 2010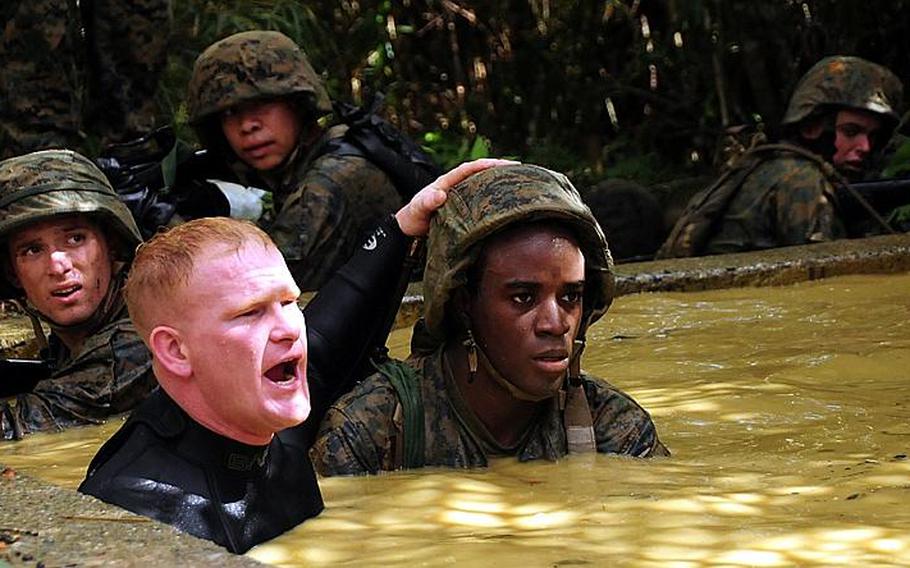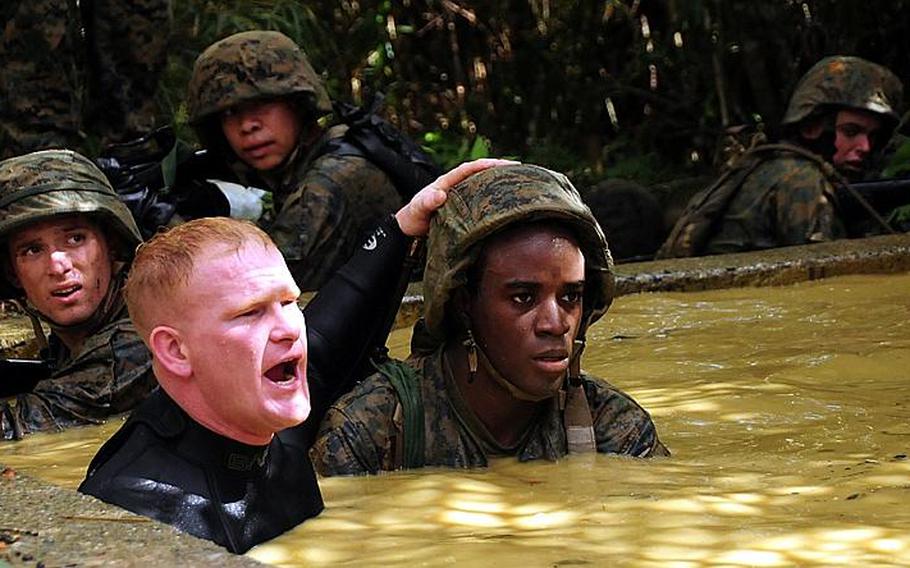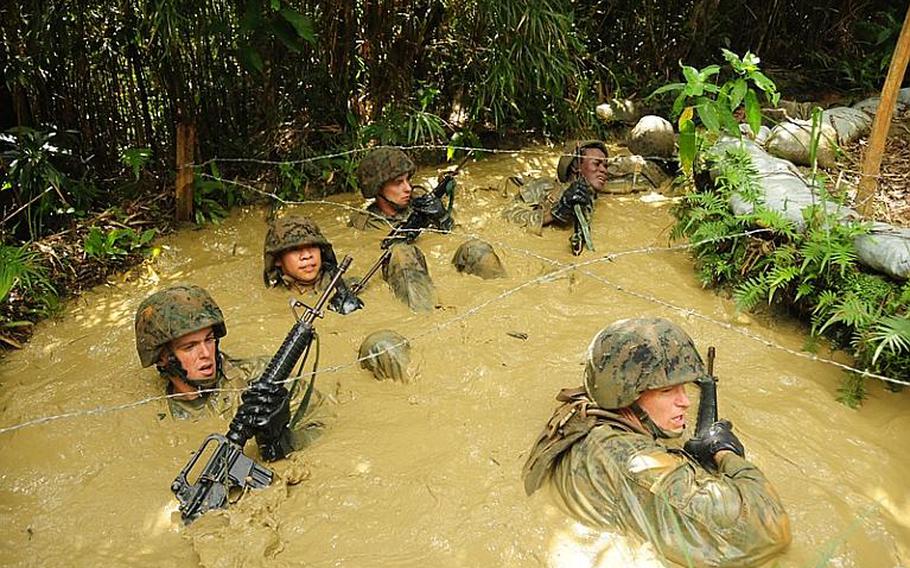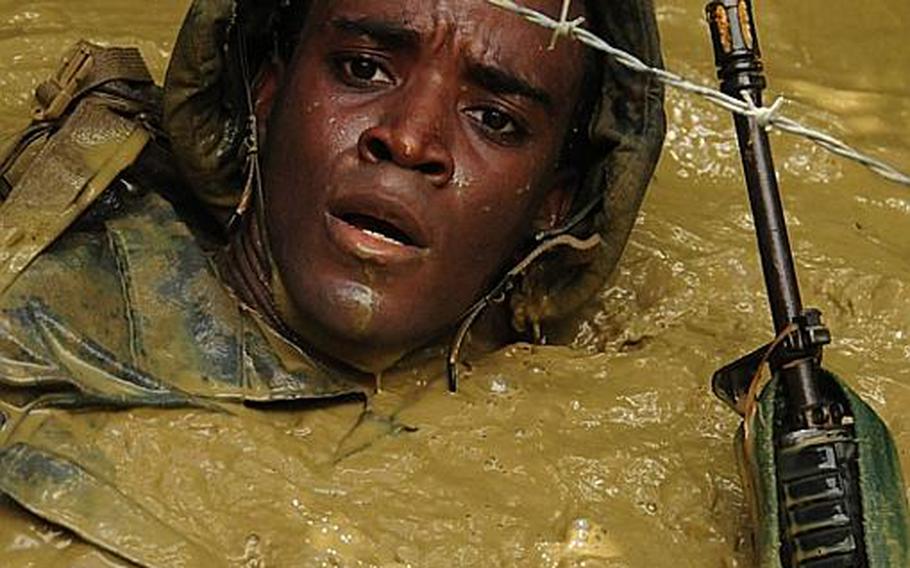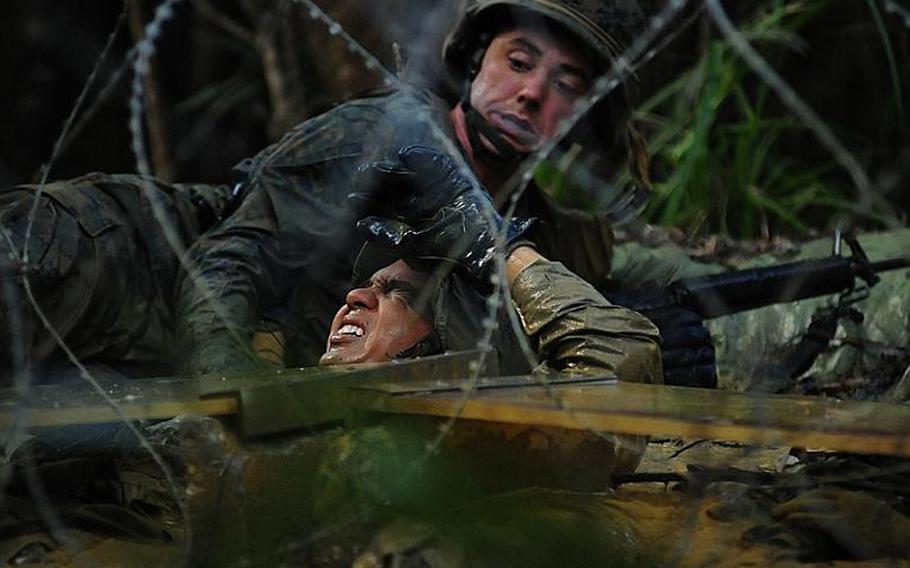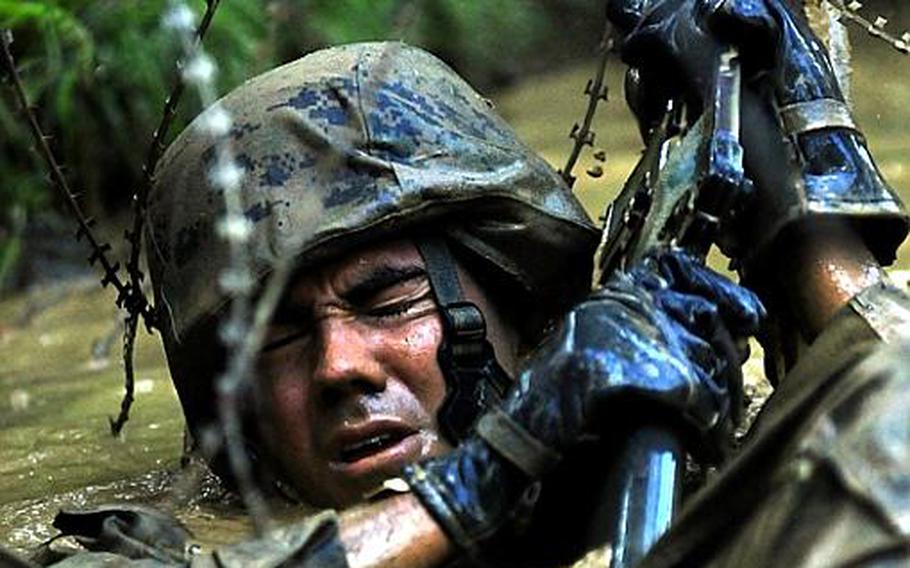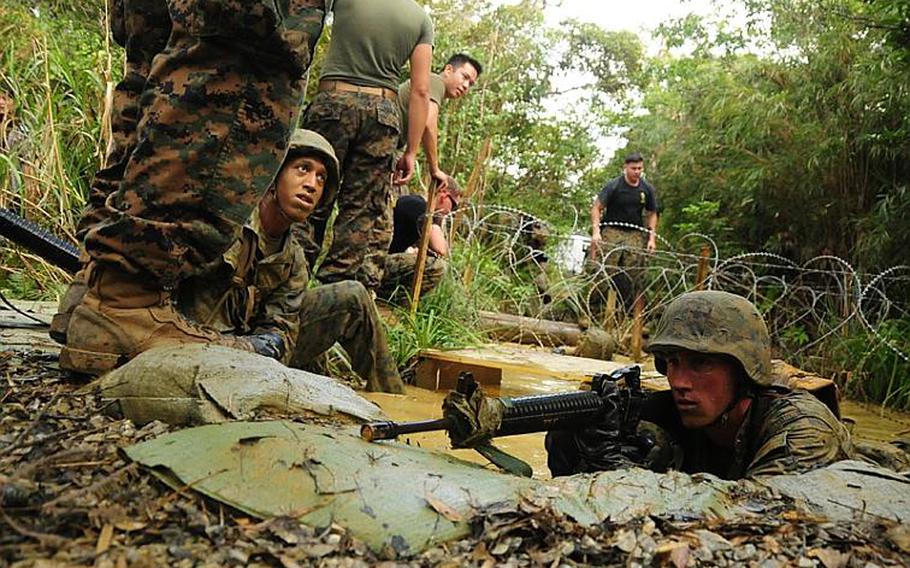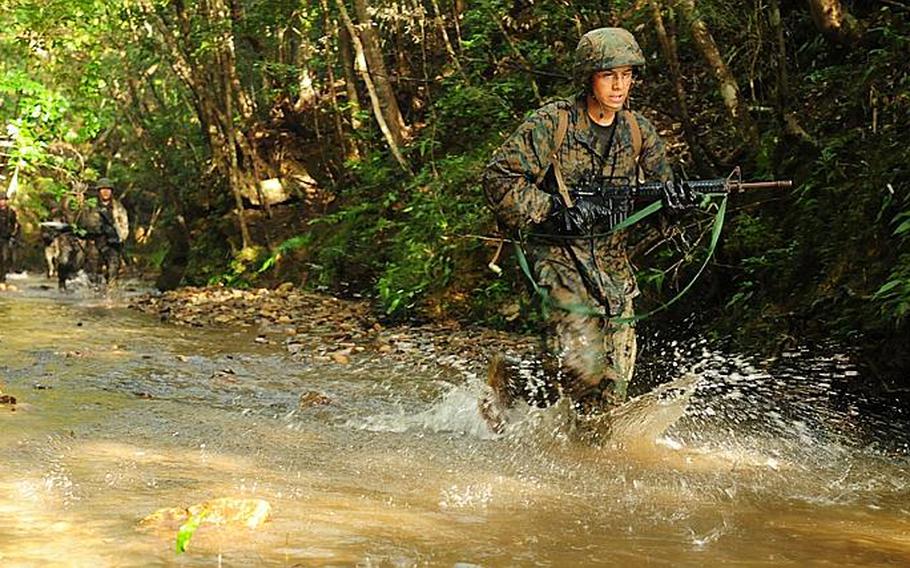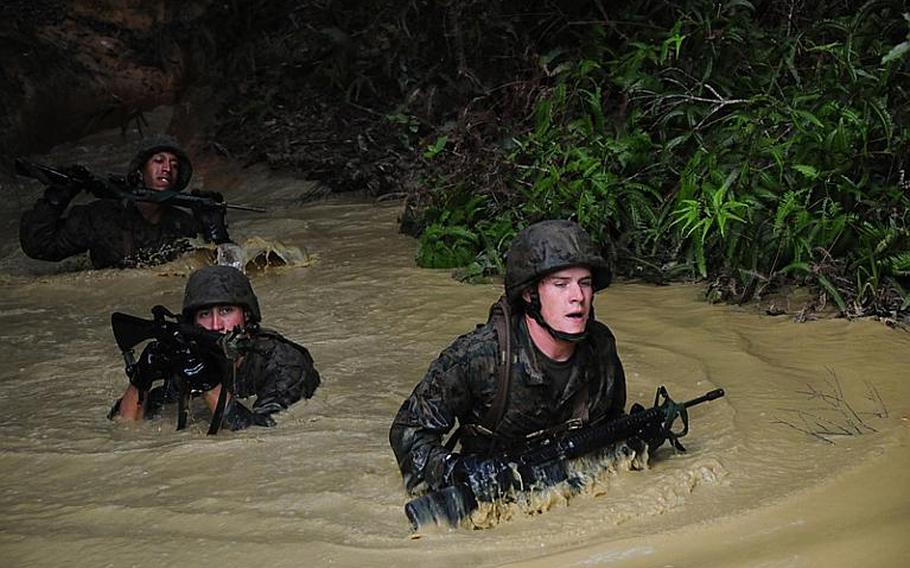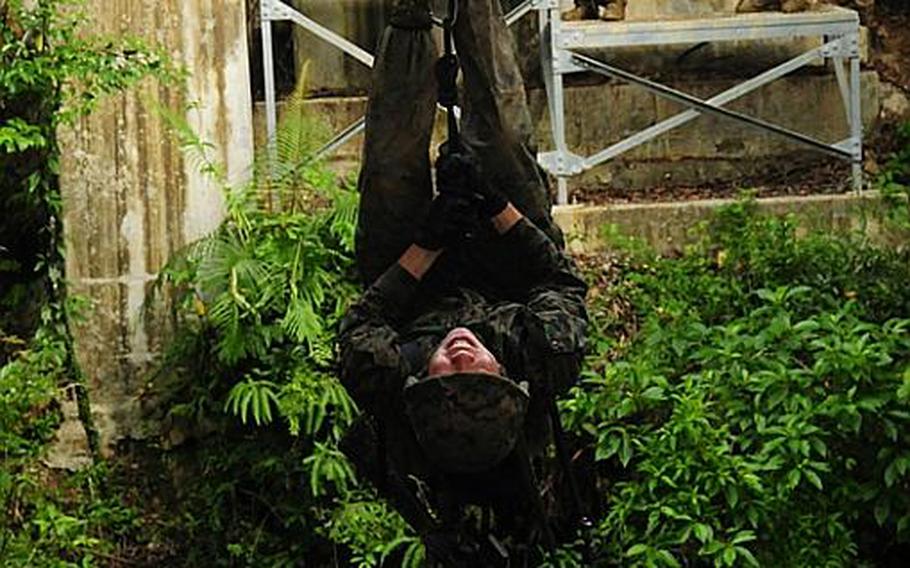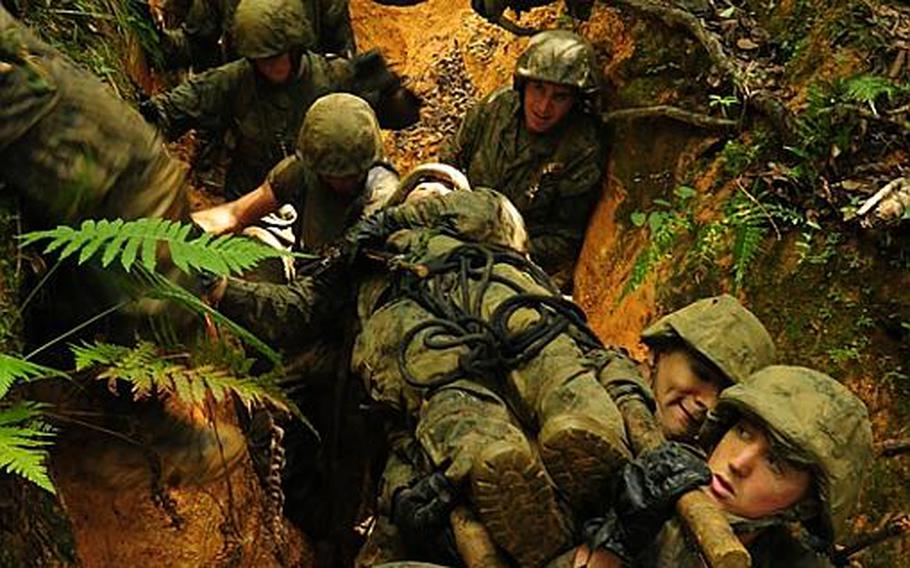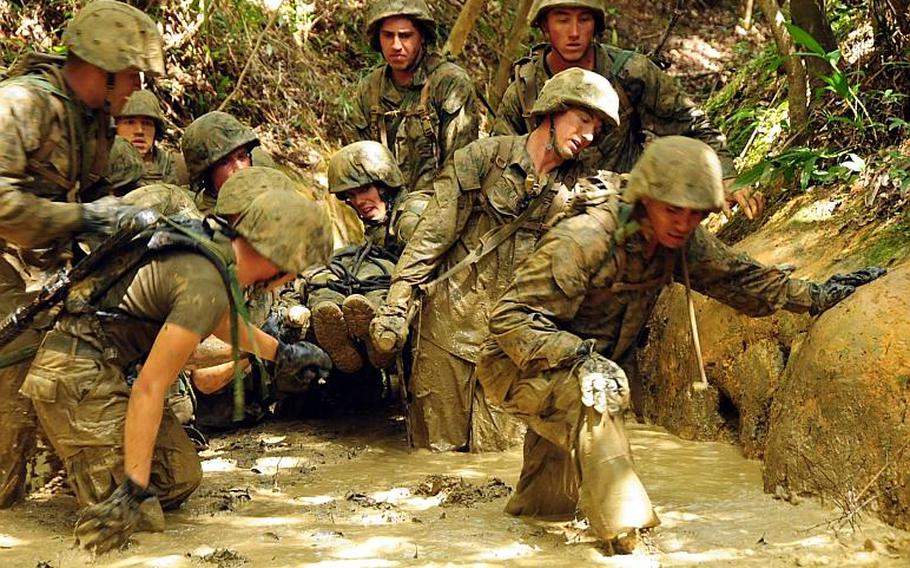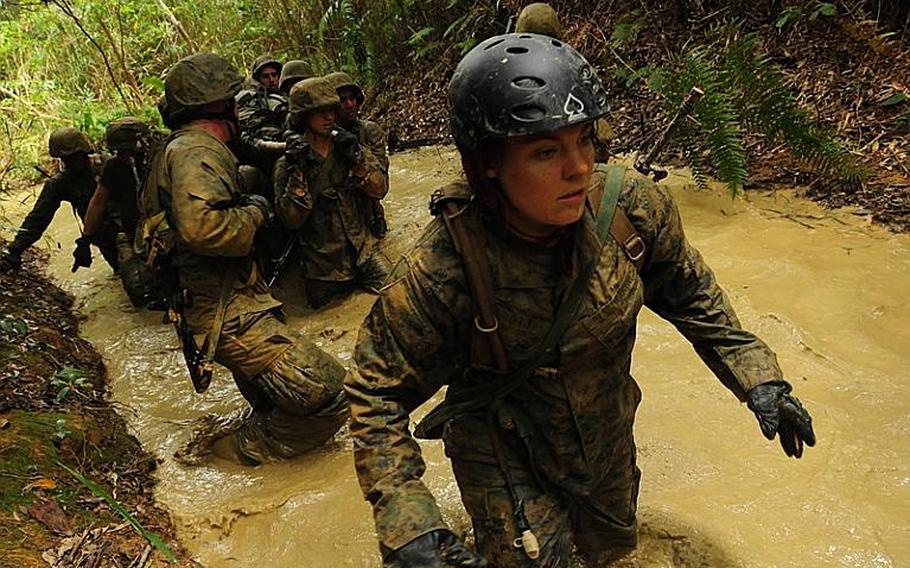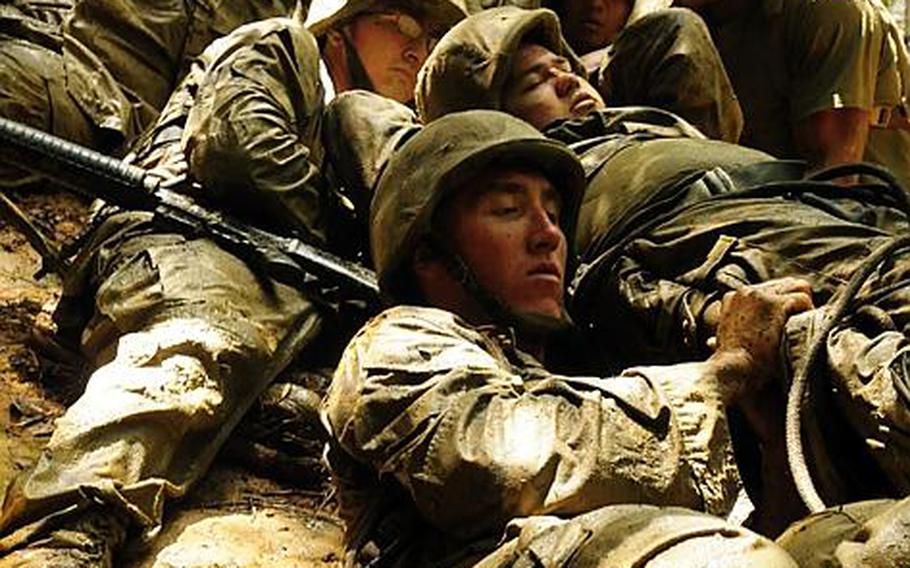 CAMP GONSALVES, Okinawa — Mentally and physically exhausted, the Marines cursed themselves, each other and the thick mud that made it practically impossible for them to move.
"Don't stop! Keep moving! If you stop you will sink!" yelled the instructor as the team — carrying on their shoulders a simulated casualty on a makeshift stretcher — struggled in the waist-deep "peanut butter."
It was a scene carried out throughout the day Thursday as troops from 3rd Marine Logistics Group wrapped up their weeklong jungle skills training on a grueling endurance course at the Northern Training Area.
"Every Marine is a rifleman, but non-infantry units still need to come out and get their basic infantry skills," 1st Lt. Jeremiah Golden, operations officer and acting executive officer for the Jungle Warfare Training Center, said as troops made their way through the course.
During the week of training, Marines brush up on land navigation, first aid, booby traps and a variety of other infantry skills.
But it's the endurance course — which officials say takes on average more that four hours to complete — that can challenge the best.
Running through streams, traversing ravines, swimming through nasty-smelling water holes and constantly moving from obstacle to obstacle.
"It was really challenging and required everyone to work as a team," said Lance Cpl. Matthew Ito, 20, after being hosed down by an instructor with a fire hose.
The Marines, glad it was over, joked among themselves and congratulated each other.
"I loved it," said 22-year-old Pfc. Chelsea Ott, the yellow mud still caked to her face in places. "It was really difficult and worth it, but I am really glad it is over."
---
---
---
---