New DODEA facilities in Korea to ease crowding as school year kicks off
by
Ashley Rowland
August 26, 2011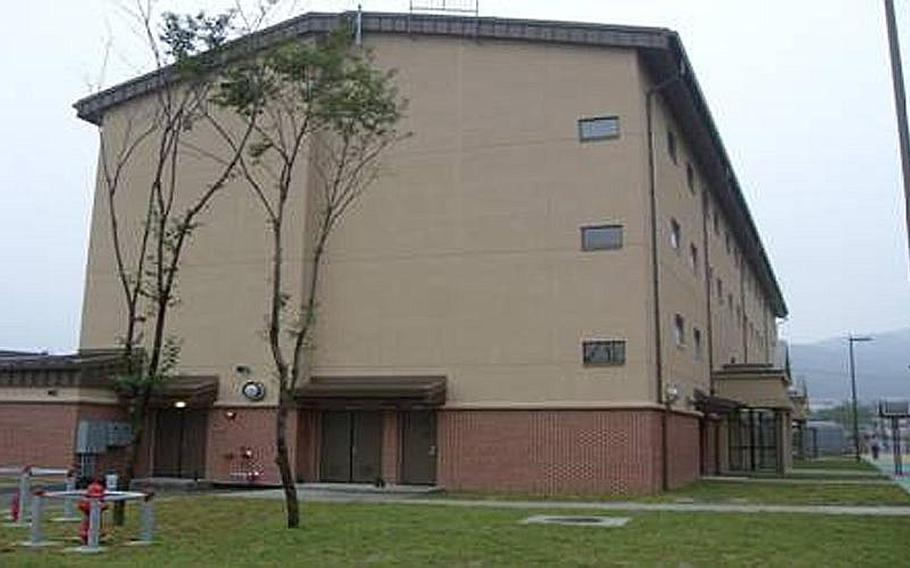 SEOUL — When base schools across the Pacific open Monday morning, two facilities aimed at easing overcrowding in South Korea will be among them: a new high school in Daegu and a new wing of an elementary school at Camp Casey.
"There is no question these additional school facilities are coming on line just in time," Department of Defense Education Activity Pacific spokesman Charly Hoff said Friday. "Both Casey Elementary School and Daegu American School were more than full last year."
The new buildings are meant to help absorb a recent increase in the number of students that has corresponded with an increase in command-sponsored families in South Korea.
About 250 students in grades 9-12 are expected to enroll at the new Daegu High School, said principal Kris Kwiatek. The school at Camp Walker is located in what was a condemned three-story dormitory that was gutted and refurbished over the past 14 months.
"It's really energized the community," Kwiatek said of the approximately $11 million project. "The students are really excited to come back."
The new school includes sizeable lab facilities for science classes and six pottery wheels and a kiln for art classes, he said. Several Advanced Placement courses will be offered this year with the possibility of more in the future, he said.
The school has no auditorium or gymnasium so physical education classes will be held in Walker's Kelly Gym, he said.
About 600 students in pre-kindergarten through eighth grade will remain at Daegu American School at Camp George, he said, which previously was attended by all DODEA students in the Daegu area.
In Dongducheon, the new wing at Casey Elementary School will double the year-old school's capacity to 500 students, said Kevin Olds, education operations manager for the Korea District. The school exceeded its capacity by 100 students last year, he said.
He said the new wing, located in a renovated barracks like the first wing of the school, includes an Army and Air Force Exchange Service-run cafeteria. Last year, students ate military-prepared meals in the school's music room, he said.
Casey Elementary was the first DODEA school to open in Area I, the northernmost section of South Korea. The cost of the addition was not available on Friday.
Approximately 28,500 troops are stationed in South Korea, and as many as half of those troops are expected to someday be allowed to bring their families.
About 4,000 command-sponsored troops are currently stationed in South Korea, U.S. Forces Korea spokesman Col. Jonathan Withington said Friday. However, USFK is in the midst of its annual summer rotation of troops, and that number is likely to fluctuate. As many as 4,400 command-sponsored troops have been on the ground in South Korea in the past year, up from 1,800 when the program began 2½ years ago.
A lack of family-friendly facilities, particularly schools, at bases in South Korea, has dramatically slowed the expansion of the command-sponsorship program and forced officials last year to create a priority system for those applying to bring their families.
Enrollment across the Pacific was expected to increase slightly this year, from 23,627 in November 2010 to 24,262 later this year, Hoff said.
In the Korea District, enrollment was projected to remain steady at about 5,170, Hoff said.