Navy spouse providing pedal power to Japanese town devastated by earthquake
---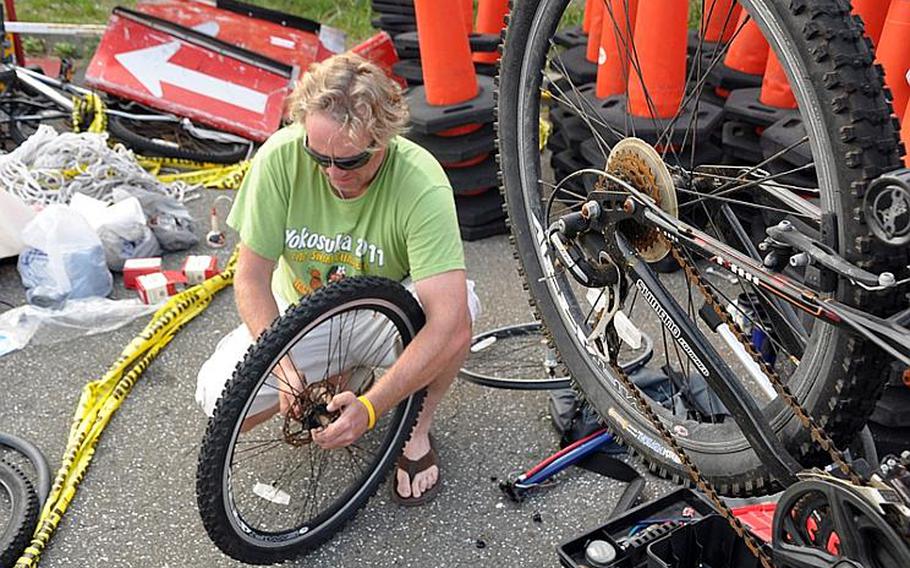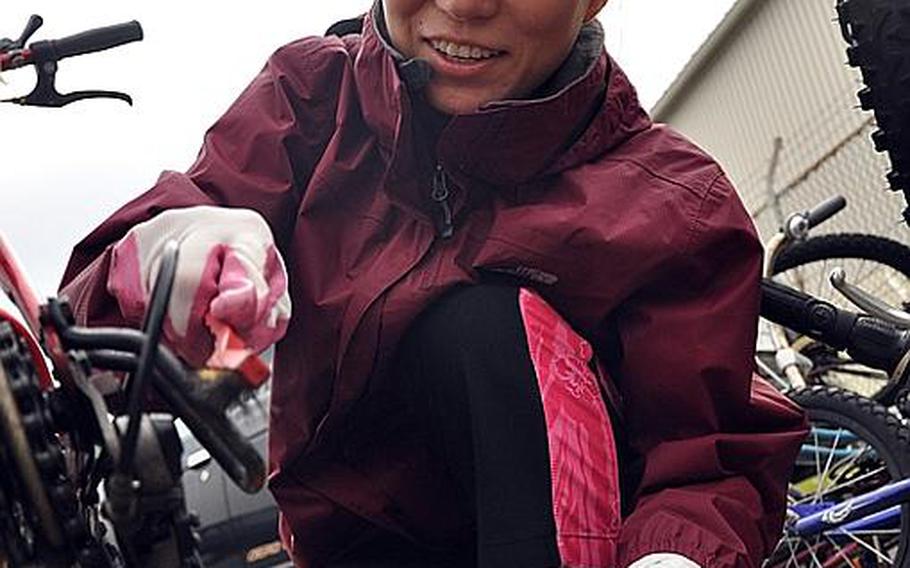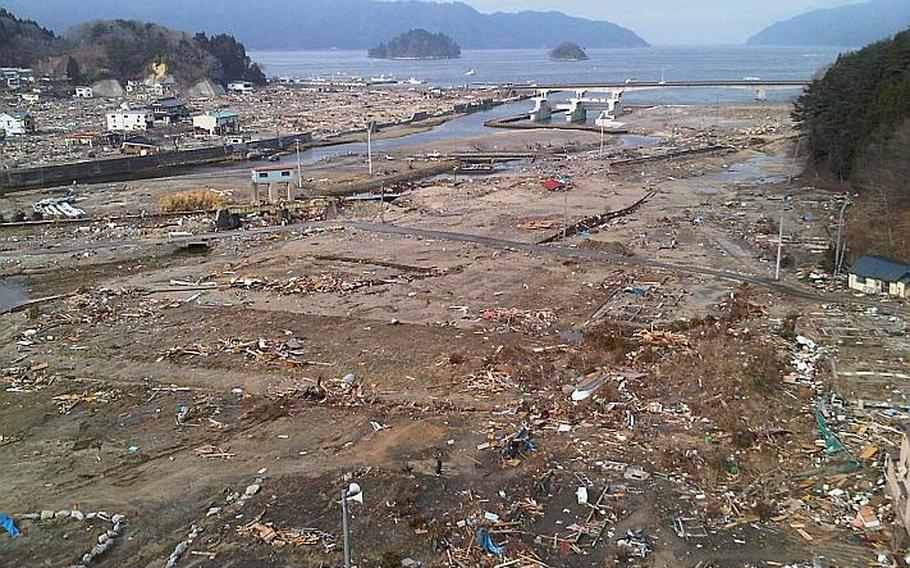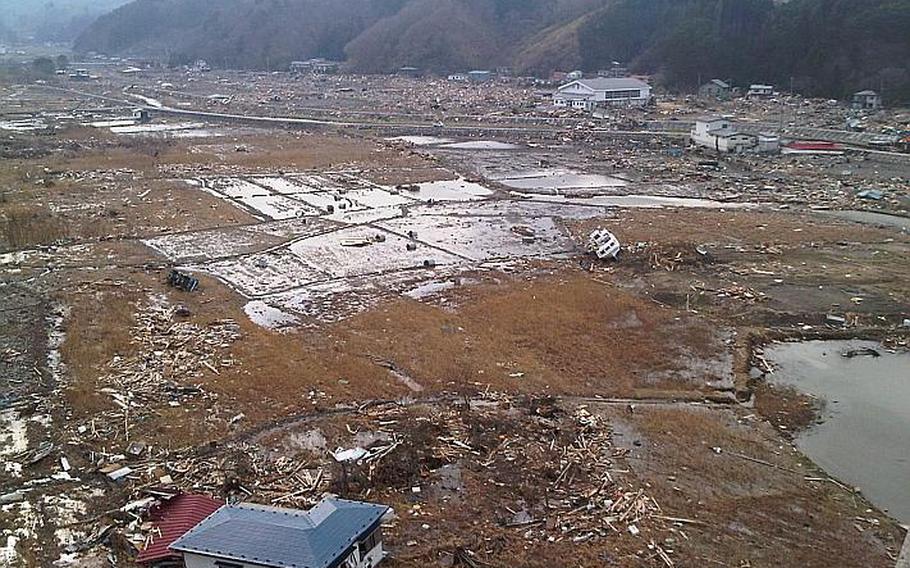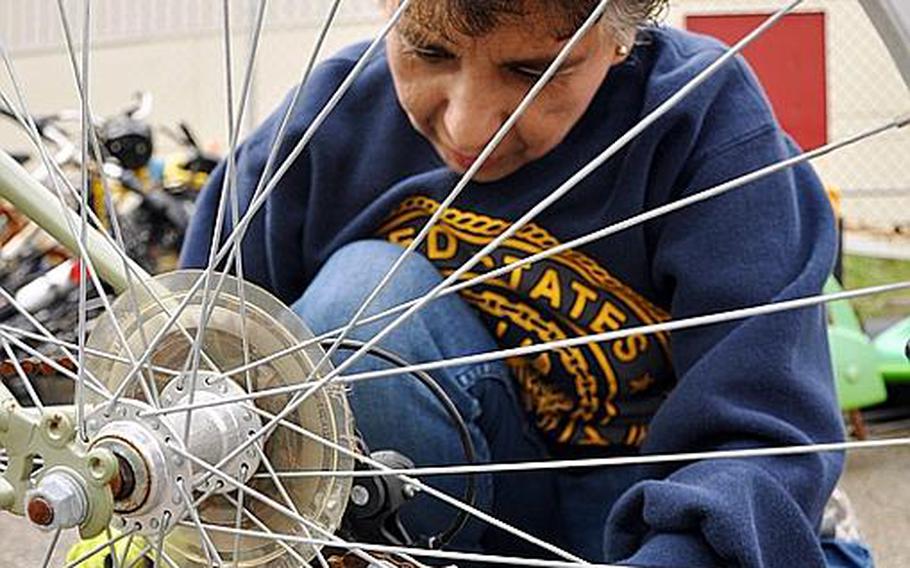 YOKOSUKA NAVAL BASE, Japan – Yamada was once a quiet seaside village, framed by a backdrop of red pine wilderness and mountain streams.
Within its nearby bay, forested islands end with rocky cliffs that plunge into normally placid waters, where the town's fishing fleet once scoured for oysters, scallops and abalone.
Lydia DeLeon-Rush went jet-skiing in those waters. She visited Yamada and other towns along Iwate prefecture several times with her husband, Navy Capt. Peter Rush, during their tours at Misawa Air Base and Yokosuka Naval Base.
"I just really enjoyed the peacefulness," DeLeon-Rush said. "And the people are very generous. It's just a wonderful community."
Most of Yamada town no longer exists: Its homes and buildings were ripped to their foundations by the March 11 tsunami.
As the survivors began the long process of rebuilding, they were hindered by severed transportation links. The boats were swept away. The cars were destroyed, and train service still has not been restored.
Many of the families living in temporary homes find themselves a long walk from bus stops, grocery stores and other infrastructure.
DeLeon-Rush, with the help of others in the U.S military community in Japan, is doing what she can to remedy those hardships. She and volunteers from Yokosuka and Naval Air Facility Atsugi are collecting and repairing bicycles left by servicemembers who have left Japan, and then sending them to families in Yamada and other nearby towns.
The idea of donating bicycles came up in May, when the couple visited the area stocked with supplies.
"They're very humble people, and they're not ones who would ask for a lot," DeLeon-Rush said. "But when we talked about whether they could use more bicycles, without hesitation they said 'yes,' if it were possible."
The couple took the idea to the Yokosuka base leadership and its legal office, who quickly cleared the way for them to take possession of the derelict bicycles accumulating in the base impound lot.
Some were beyond saving, but many others needed a bike chain, or some grease and new tires.
As word got around base and into the community, two private companies offered to help transport the dozens of bicycles that are ready for their new families. The chaplain's office and sailors at Atsugi then started repairing the bicycles accumulating at their base.
Bicycles even began appearing on the Rush family's doorstep.
On Oct. 8, volunteers showed up at the Yokosuka impound lot, ready to work.
Some had previously worked at bicycle shops. Others, like Andrea Brown, had never repaired a bike in her life.
She was spurred to help by what she saw on her television set on March 11.
"It helped me to realize there are those who are less fortunate than I am," Brown said. "I need to reflect back on my life and be grateful … and give back to the people that don't have what I have."
Anyone interested in donating their time or bicycles to the effort can contact DeLeon-Rush.
slavine@pstripes.osd.mil
---
---
---
---