Navy extends sea duty for 60,000 sailors
by
andersent@pstripes.osd.mil Trevor Andersen
September 22, 2011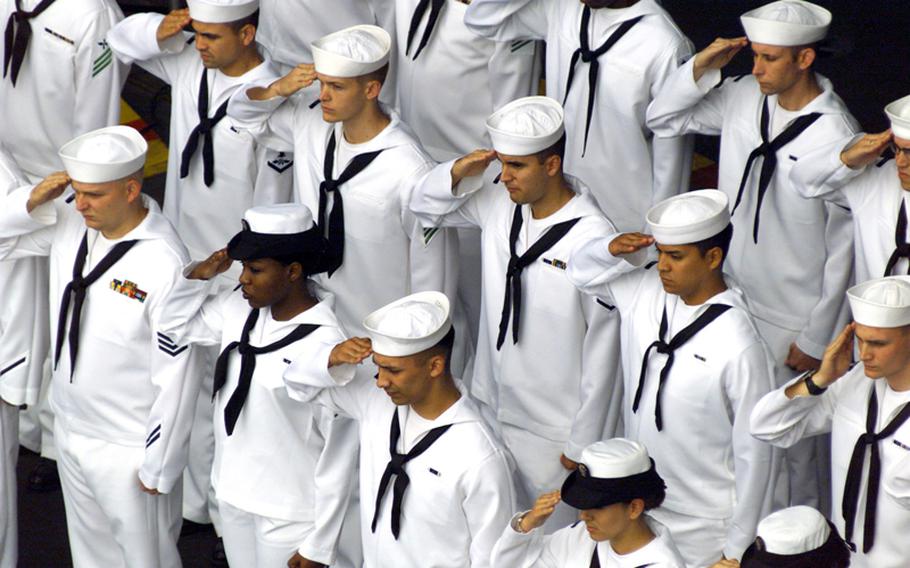 TOKYO — The Navy announced this week that more than 60,000 sailors will be required to spend more time on sea duty.
"Since 2008, the number of sea duty billets has increased, while the number of shore duty billets has decreased," Capt. Michael White, Navy Personnel Command assistant commander for Career Management, said in a news release.
The change affects 36 ratings, with the sea time being increased from anywhere between six months and two years. Those scheduled to rotate to a new duty station before March 2012 will not have their projected rotation date adjusted, according to the release.
Additionally, there are now 18 job ratings categorized as "sea intensive," meaning sailors in those jobs can expect to spend more than one-half of their career on sea duty, the Navy said.
See rates affected by these changes.