Navy continuing to provide relief to earthquake victims
by
Tim Wightman
March 23, 2011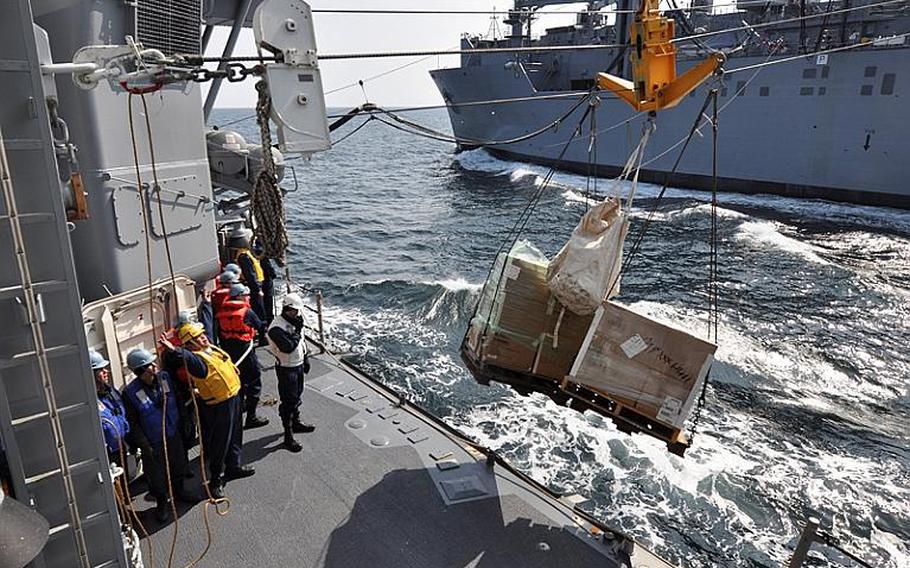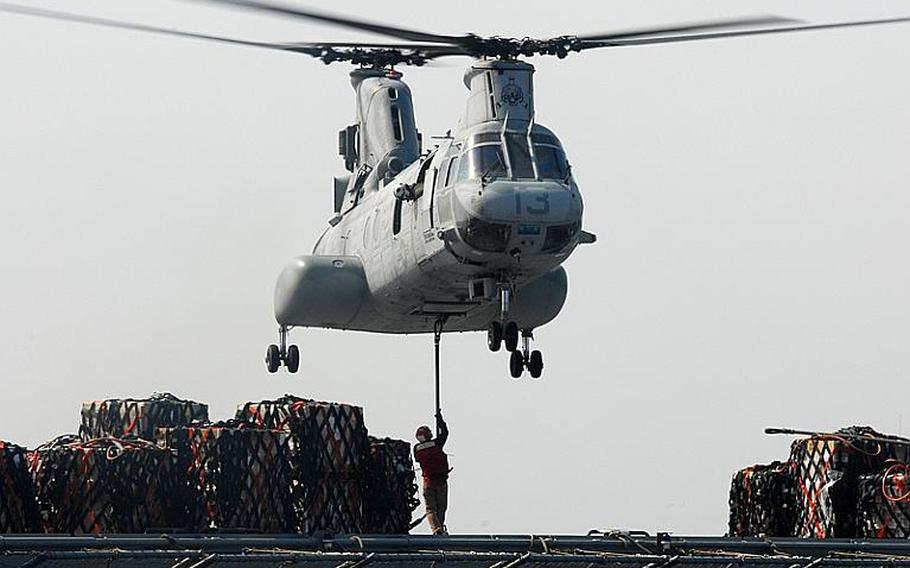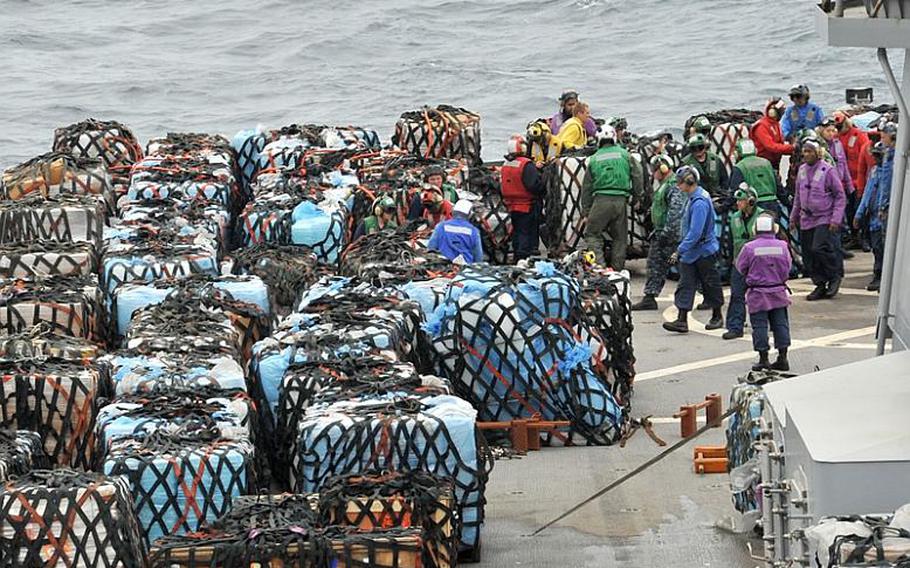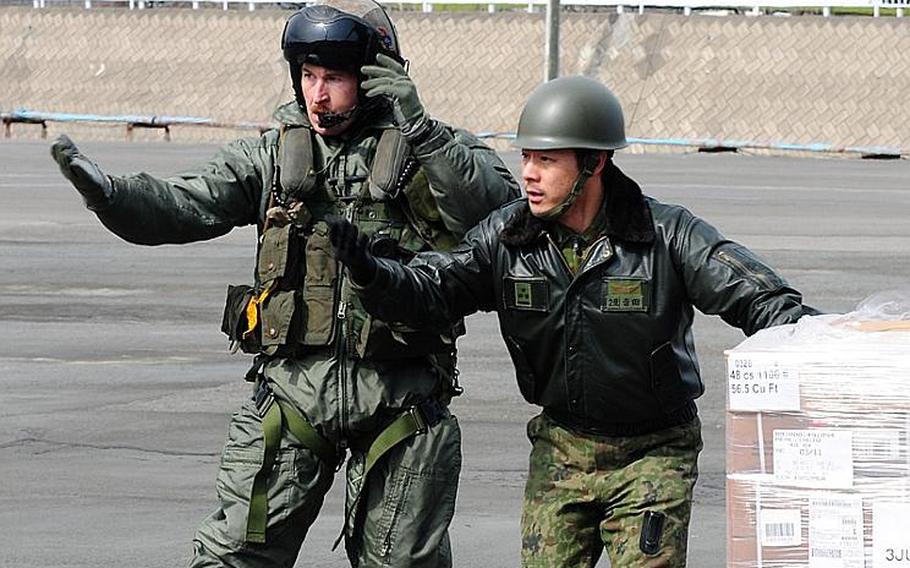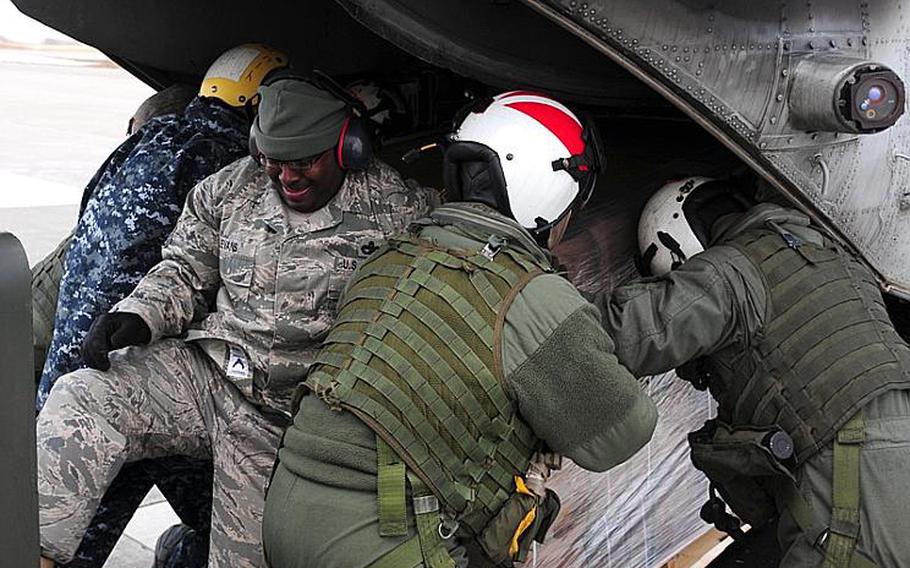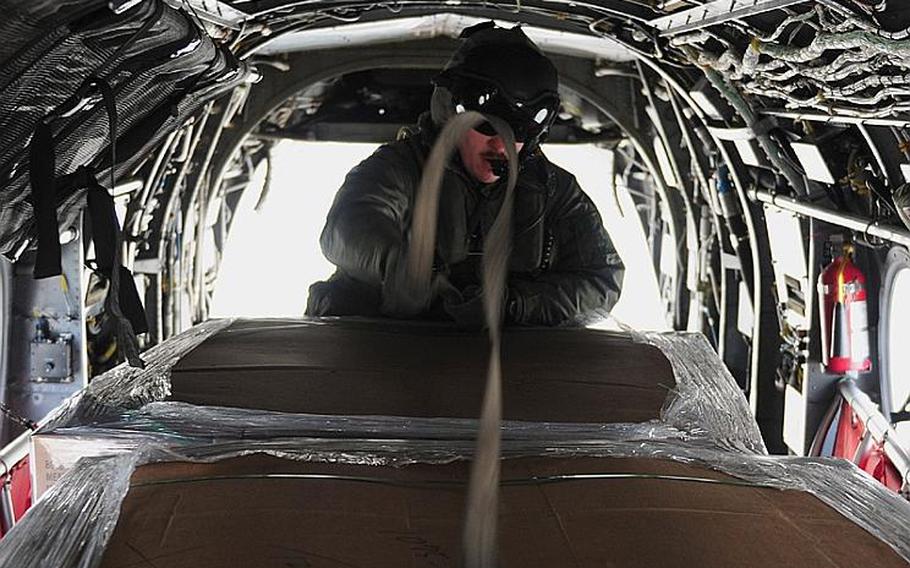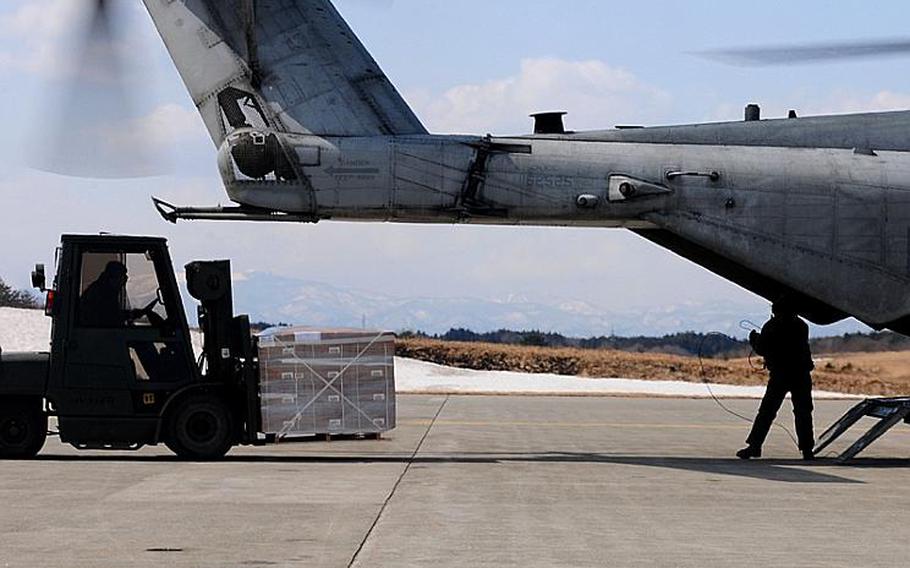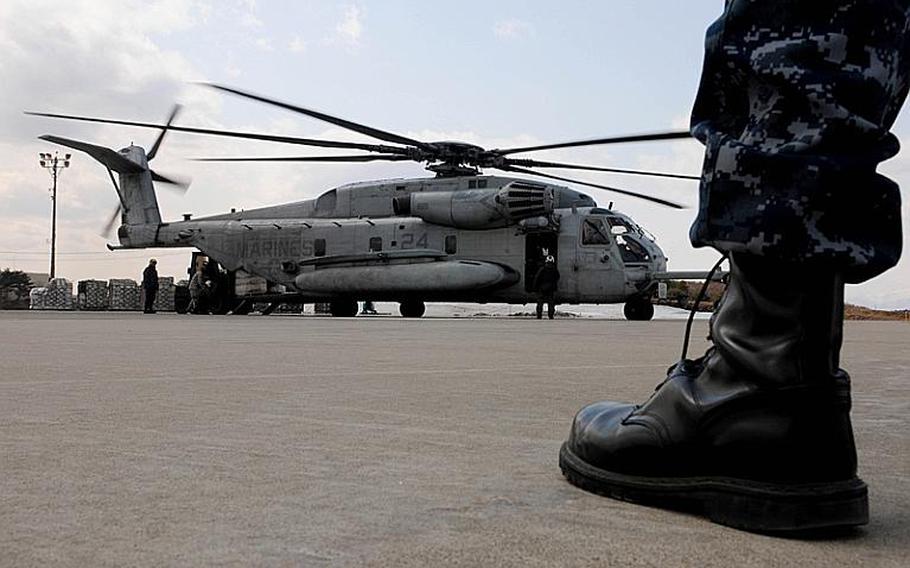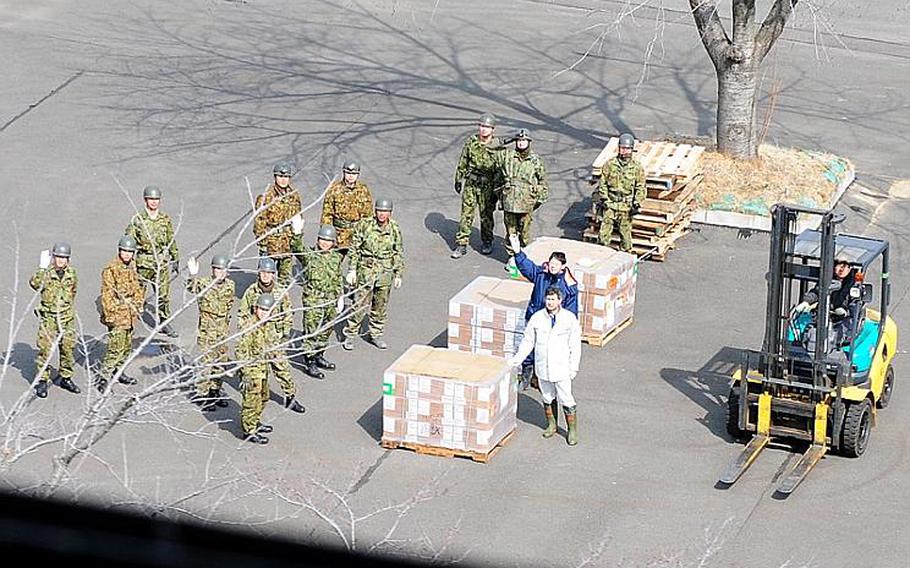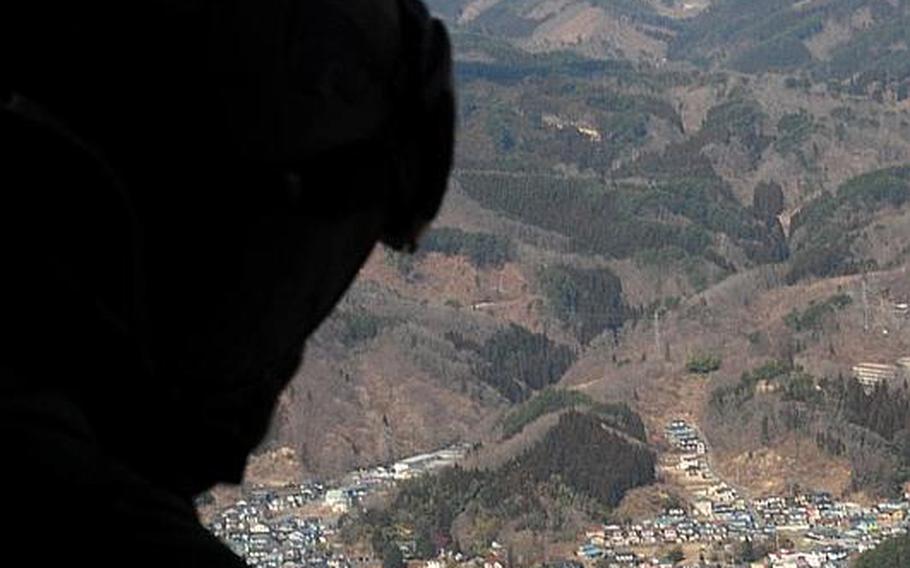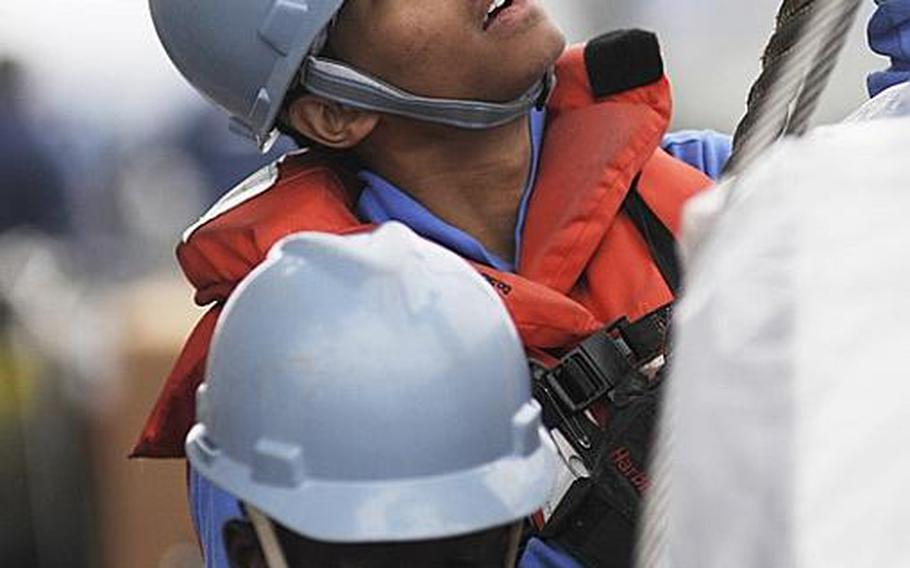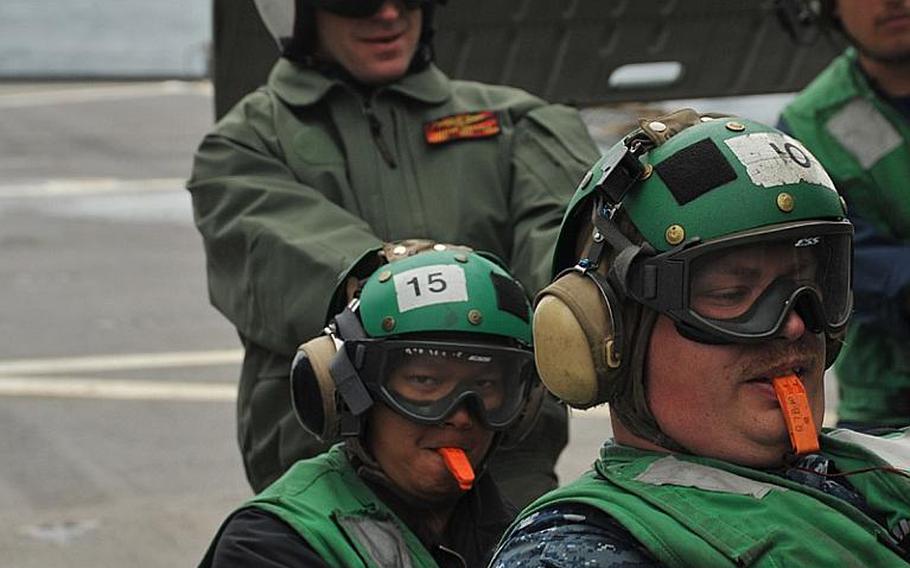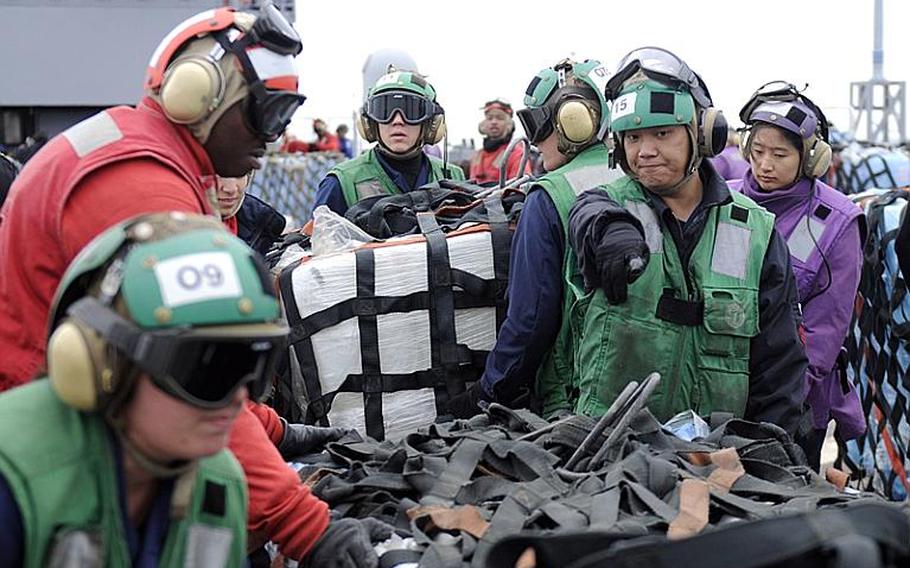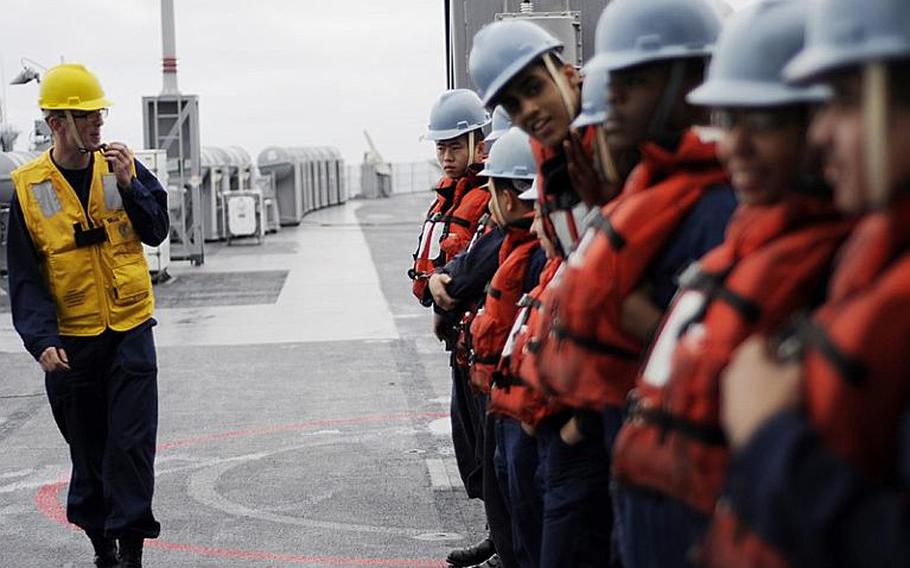 TOKYO, Japan — The U.S. Navy's 7th Fleet has directed 13,000 military personnel as part of Operation Tomodachi, bringing in hundreds of tons of relief items to the Japanese people hit hard by the March 11 earthquake and tsunami.
Servicemembers aboard the 20 ships participating in the relief efforts loaded pallet after pallet with food, clothing, fuel and other supplies for helicopters flying missions to coastal northeastern Japan, according to several Navy releases. In all, 140 aircraft are taking part.
Sailors and Marines assigned to the Essex Amphibious Ready Group – which includes the USS Essex, USS Harpers Ferry, USS Germantown and the embarked 31st Marine Expeditionary Unit – loaded up CH-46E Sea Knight and CH-53E Sea Stallion helicopters, from Marine Medium Helicopter Squadron 262, which delivered the goods to the Japanese on Tuesday.
On Tuesday, USS Shiloh sailors transferred supplies from the Military Sealift Command Dry Cargo and Ammunition ship, USNS Matthew Perry, to their guided-missile cruiser during an at-sea replenishment. Likewise, the USS McCampbell on Wednesday took on 45 pallets of food and supplies from the Perry.
The USS Blue Ridge and USS Tortuga, among others, have conducted similar operations during the relief effort.
---
---
---
---